Yesterday is past. It is over, finished. You cannot go back. But you can put what you learned yesterday to good use today. You can make your life from this point on, the best that it can be. Let go of yesterday, because it has let go of you.
Tomorrow is not here yet. Who knows if there is a tomorrow. Will the world, or rather, your world end tonight while you sleep? Nobody knows anything about tomorrow, because tomorrow is yet to come. So, don't worry about something you have no control over, something which you don't even know will happen. Save tomorrow's troubles for tomorrow. You can deal with it when it comes. Today, we enjoy. Tomorrow will be a new day.
All you have is today. Today is all there is. Today is a new day with new possibilities – more possibilities than any day that you've ever known in the past. Today is your opportunity, here and now, real and ready. You are in the right spot, at the right time, to make a real, positive difference in your life, and in the world around you. Today is when you make your mark. Make it the best day ever!
Never let yesterday use up too much of today. What happens today is up to you. Today, you make your tomorrow.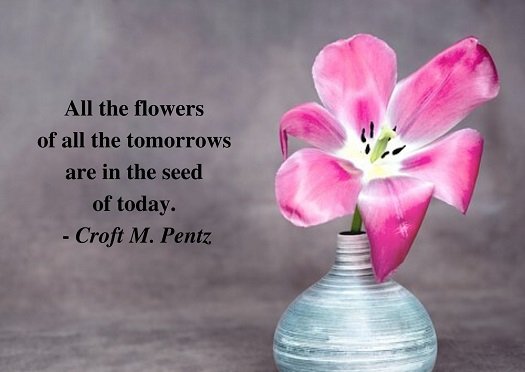 image created on Canva
Tomorrows come unnoticed. Todays slip by unheeded. More and more you become a creature of Yesterdays. - Frank Crane
Yesterday is not ours to recover, but tomorrow is ours to win or lose. - Lyndon B. Johnson
You cannot rewrite yesterday's news, but you can create tomorrow's headline. - Unknown
Our achievements of today are but the sum total of our thoughts of yesterday. - Blaise Pascal
Today well lived makes every yesterday a dream of happiness. - Kalidasa
Boast not thyself of tomorrow; for thou knowest not what a day may bring forth. - Unknown
Do not be anxious about tomorrow, for tomorrow will be anxious for itself. Let the day's own trouble be sufficient for the day. - Samuel Butler
The man least dependent upon the morrow goes to meet the morrow most cheerfully. - Epicurus
The only limit to our realization of tomorrow will be our doubts of today. Let us move forward with strong and active faith. - Franklin Roosevelt
You can't have a better tomorrow if you are thinking about yesterday all the time. - Charles F. Kettering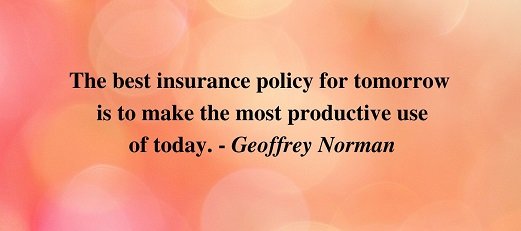 image created on Canva
Thank you for stopping by. If you like the post, please give it a vote. Resteem it if you think it worthy. Follow me if you like to read about Life, humour and quotes.
Cheers!
Previous post: