Durch @depot69 bin ich auf #bestalbumcover aufmersam geworden.
Viele Erinnerungen kommen da hoch, wenn ich dann mal meine Vinyl-Platten durchstöbere.
Ein Cover ist mir ganz schnell ins Auge gesprungen nämlich:
SCOOL'S OUT von ALICE COOPER
Das fazinierende ist, dass man die Plattenhülle sogar wie ein Schulpullt aufstellen konnte
---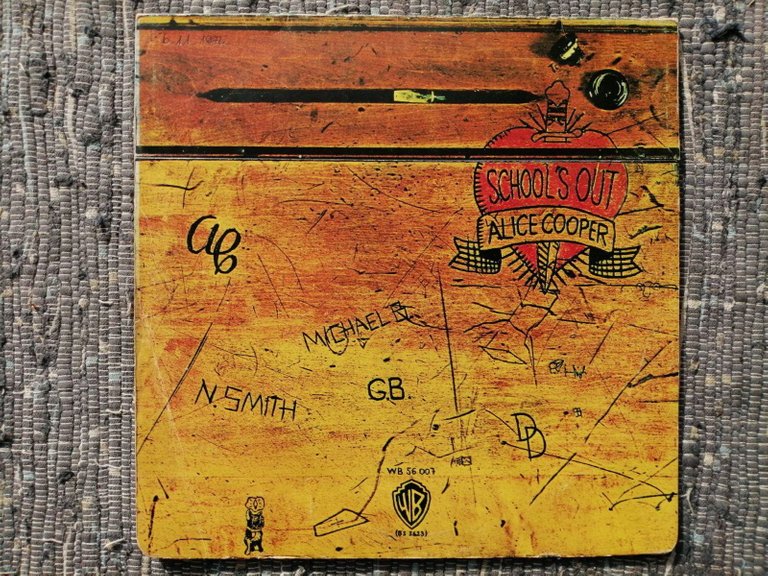 ---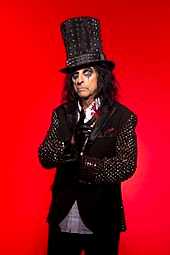 Alice Cooper / Foto von Wikipedia
---
Alice Cooper wurde am 4. Februar 1948 in Detroit/Michigan unter dem Namen Vincent Damon Furnier geboren und ist ein US- amerikanischer Rockmusiker.
Ursprünglich war Alice Cooper der Name der Band, der Furnier als Sänger angehörte. Die Band existierte unter diesem Namen von 1968 bis 1974. Zunächst kommerziell erfolglos, wurde der kanadische Plattenproduzent Bob Ezrin auf sie aufmerksam.
Durch die Zusammenarbeit schaffte die Band zum einen mit den Alben School's Out und Billion Dollar Babies und zum anderen durch ihre aufwändigen Bühnenshows, den internationalen Durchbruch.
Nach der Auflösung der Band nahm Furnier den Namen Alice Cooper offiziell an und setzte seine musikalische Karriere als Solokünstler fort.
Die Band gilt aufgrund ihres Hangs zu schaurigen Bühnenshows als einer der Wegbereiter der heute gängigen aufwändigen Bühnenshows in der Rockmusik. Durch die provokanten Texte der Lieder und die spektakulären und theatralischen Auftritte, in deren Verlauf Cooper nicht selten in Zwangsjacken gesteckt wurde und seine Hinrichtung durch Enthauptung oder am Galgen simulierte, erreichten die Band und später er als Solokünstler vor allem in den 1970er und 1980er Jahren ein Massenpublikum und beeinflussten zahlreiche Musiker und Bands wie Ozzy Osbourne, King Diamond, Marilyn Manson, GWAR oder Lordi.
Im März 2011 wurde die ursprüngliche Alice Cooper Band für ihre Verdienste im Bereich des Rock 'n' Roll, in die Rock and Roll Hall of Fame aufgenommen.
---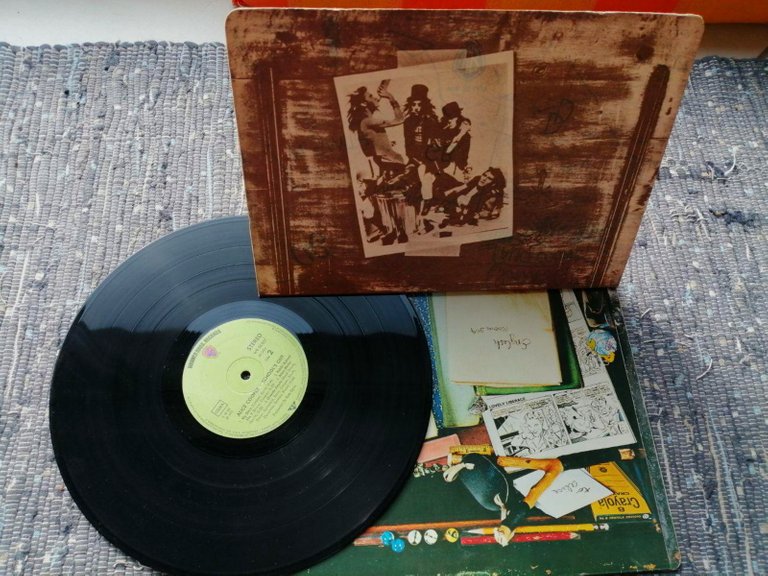 SCHOOL'S OUT ist am 20. Mai 1972 veröffentlicht worden.
Der Song wurde von der ganzen Band geschrieben. Dazu Alice Cooper's eigene Aussage:
Ich versetzte mich in meine eigene Schulzeit zurück und schaute auf die Uhr. Nur noch drei Min.
bis zum Beginn der dreimonatigen Sommerferien (USA).
Die Sekunden vergingen. Ich erinnere mich gut daran, wie erwartungsvoll ich gewesen war.
Konnten wir einen Song schreiben, der genau diese letzten drei Minuten des letzten Schultages
Einfing?
Wir konnten!
Alice Cooper
Aussage von Alice Cooper auf Wikipedia gefunden!
Viel Spass beim rein hören und sicher schlummern auch bei euch noch so manche Vinyl-Schätze!?!
Ich freue mich jetzt schon darauf
Eure Kizumo