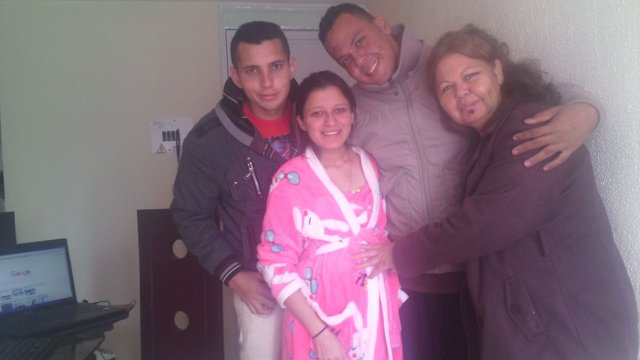 Thanks @nelyp for this contest that already has its second edition, you never know what happened in a beautiful photo and it can be a terrible story. Great idea of ​​yours and your team.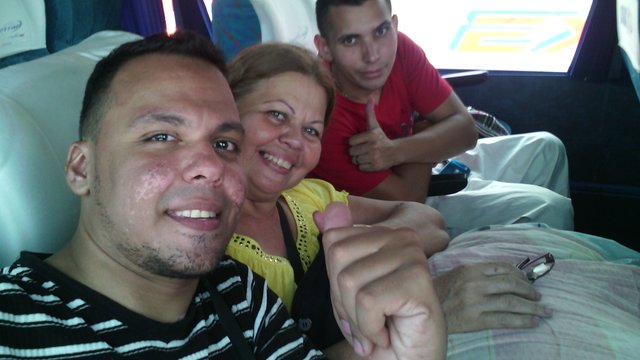 This story behind the photo begins in 2016 when I had to travel to Colombia for 2 reasons: 1 temporarily escape from the severe crisis that was already beginning in Venezuela and 2 meet my third grandson, the first of my only male child.
My son had been told that he would not have children since he was operated on at 3 years old of inguinal hernia, so the emosion was very big to know that he would have his first child. But my daughter-in-law's health was not ideal, she lacked weight so she ran the risk of losing it.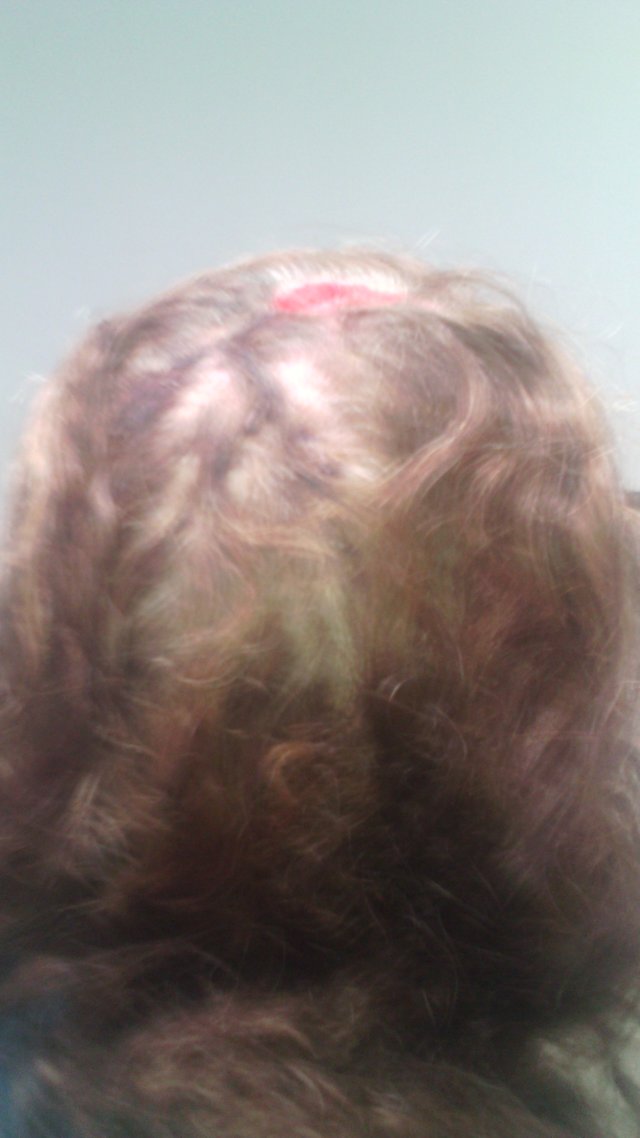 Everything was fine and we were very happy until the night came and the bus driver fell asleep only for a moment and the tragedy of which we left alive thanks to God happened. I was the second most affected since I lost my scalp and was admitted to a hospital in Medellín for a week.
The news ran very fast and my daughters in Venezuela cried and my daughter-in-law in Colombia cried. Upon receiving a call from us, they calmed down and we continued in the hospital until the Plastic Surgeon operated to close my wound. The scar will remind me all my life of this insident.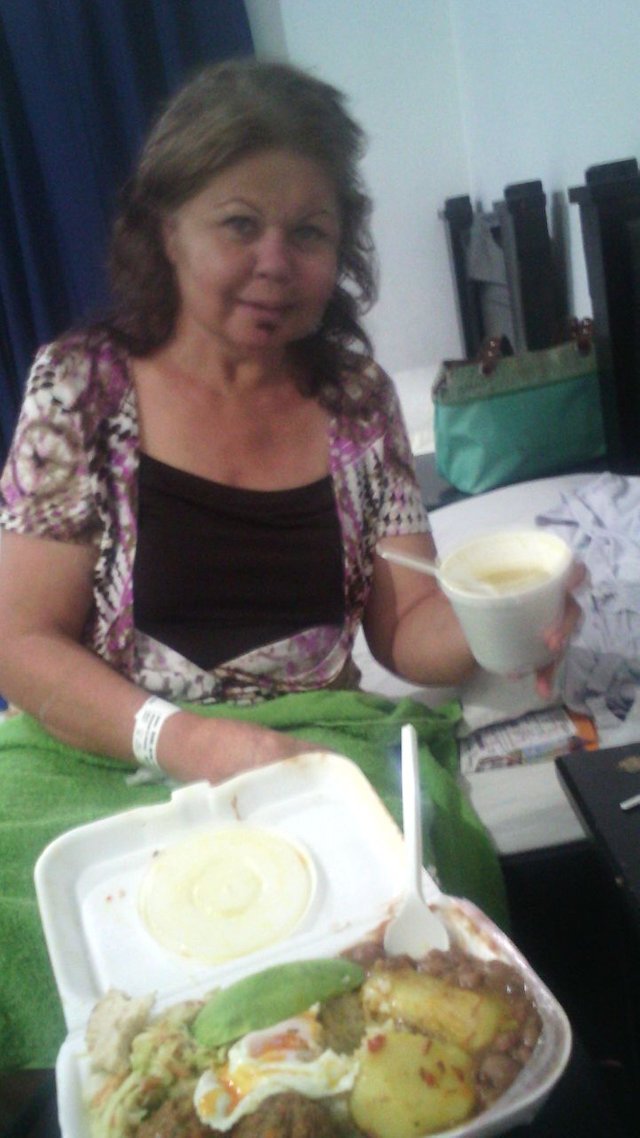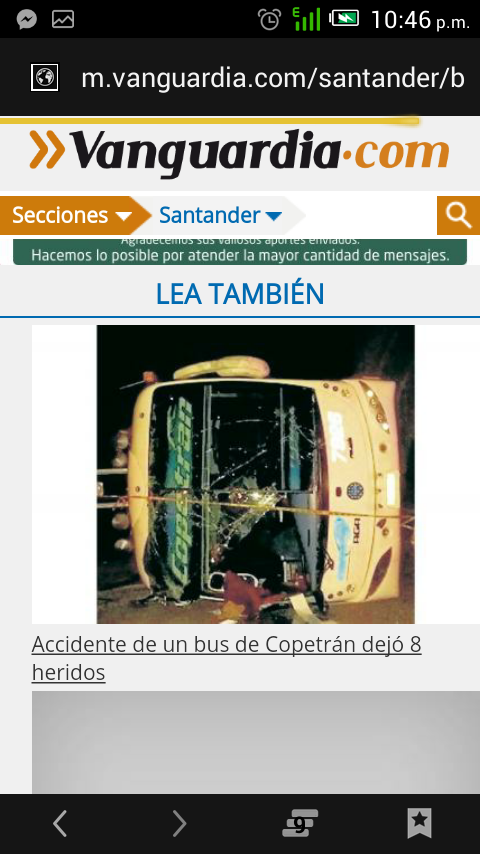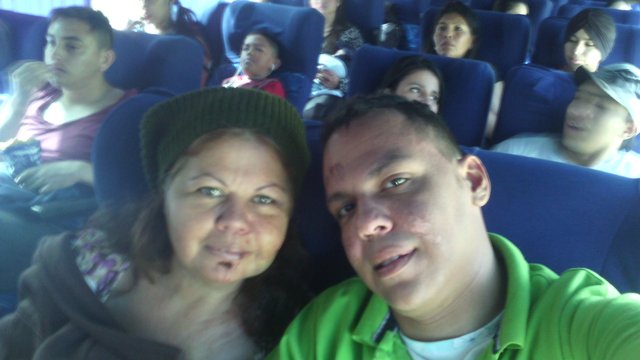 Already recovered, we continue our way to Bogotá to meet my daughter-in-law's family. In the picture I look happy, yes, in part, but my nerves did not leave me alone and my son went to the driver asking him to drive smoothly because we had suffered an accident. Nervous things about him, too.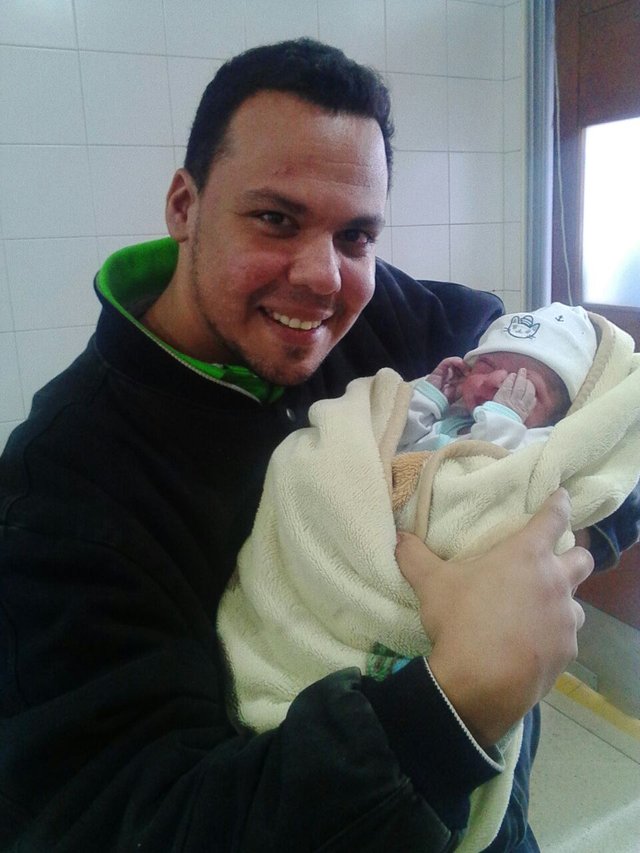 It was all worth it. Our happiness was greater when we saw the child being born. Part of what we had come for was fulfilled. Seeing my son so happy with my grandson and my first male grandson since I already had two granddaughters girls. Total happiness!!!!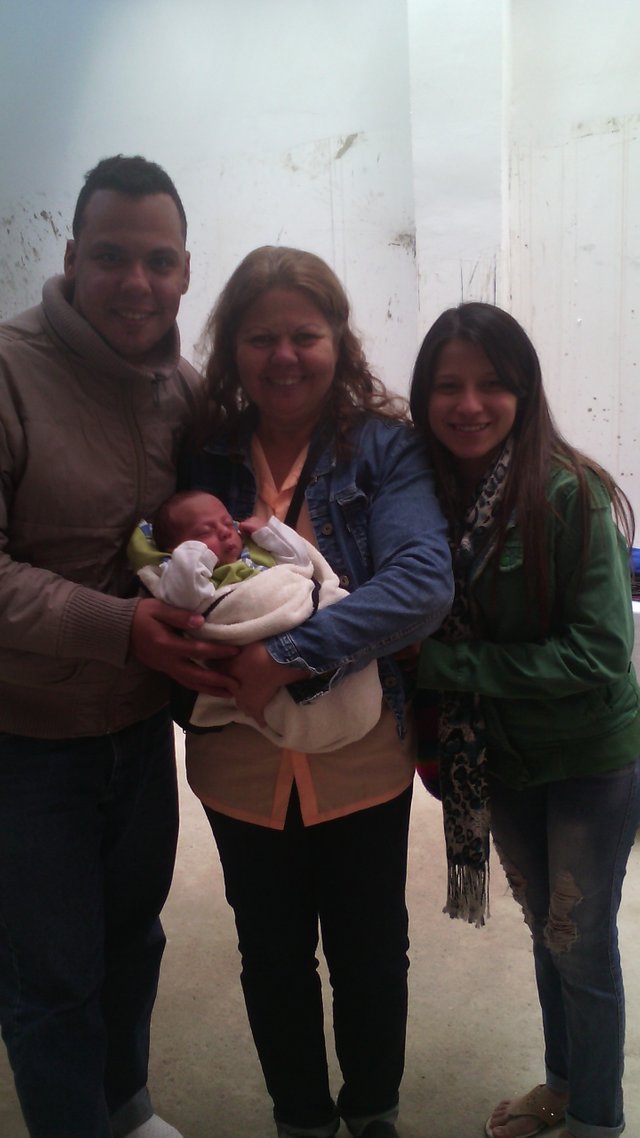 In thanks to everything, we presented the child to the church and thanked them for being alive.
This is my history ¨Behind The Photo¨ , For these photos I used my cell phone at that time an Alcatel One Pop C5 that thanks to that I could capture all those moments and many more. Thanks @nelyp, @appreciator and @johan.norberg
https://steemit.com/behindthephoto/@nelyp/behind-the-photo-contest-edition-2