As you may recall, I spent the first week of the year in Nafplion, one of the most beautiful Greek towns. I have already posted a couple of times about this trip but there are hundreds more, unedited pictures so they'll keep coming for a while!
Today I want to talk to you about this particular view of the town, from the fortress of Palamidi. I will probably make a separate post for the fortress itself but for now I can tell you that it is very well preserved and it has spectacular view!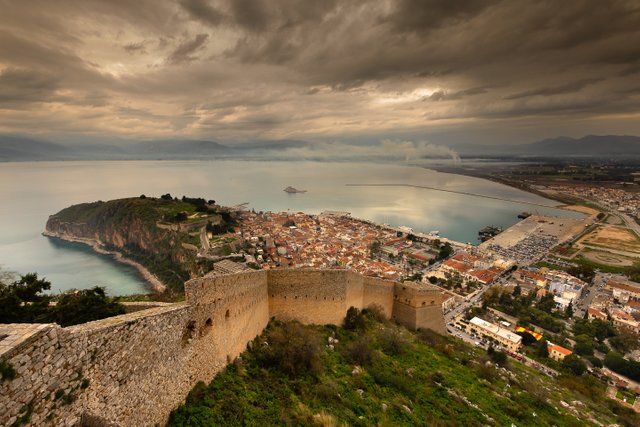 I visited it on a very gloomy day but I don't regret it a bit. I mean a sunny day is safe for taking pictures but very predictable. On the other hand the clouds keep changing the scenery and they can lead to amazing or awful light and there is no way to tell in advance but that day I think that Lady Luck was smiling at me!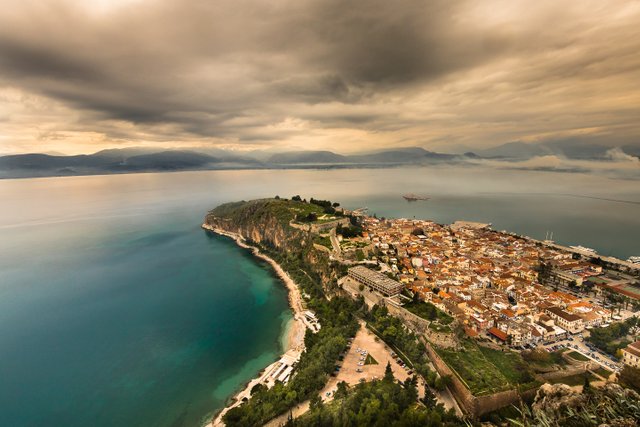 The second shot was the one that intrigued me and made me spend quite some time on the spot. It is taken with a 16mm lens, the wider that I have but I wanted an even wider view so I tried out a few panoramas, like the ones below.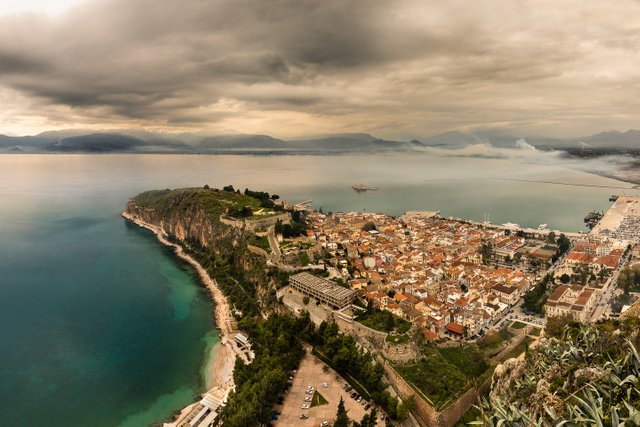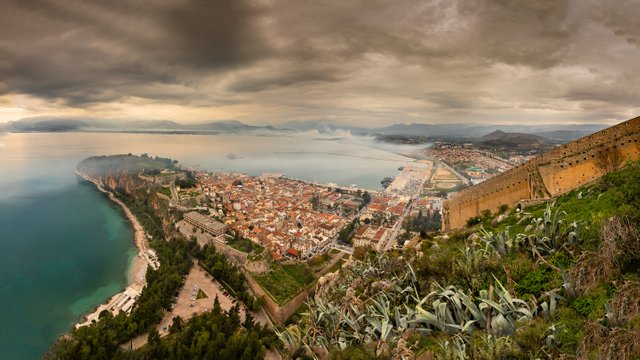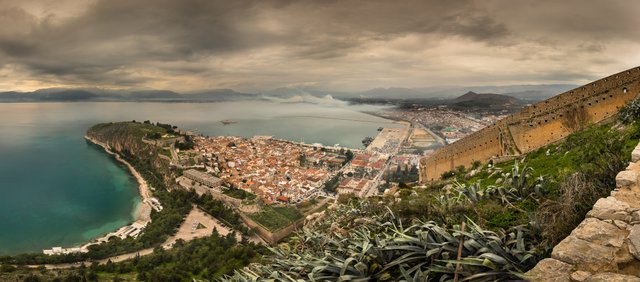 One frame out the many that I took for stitching turned out pretty nice by itself!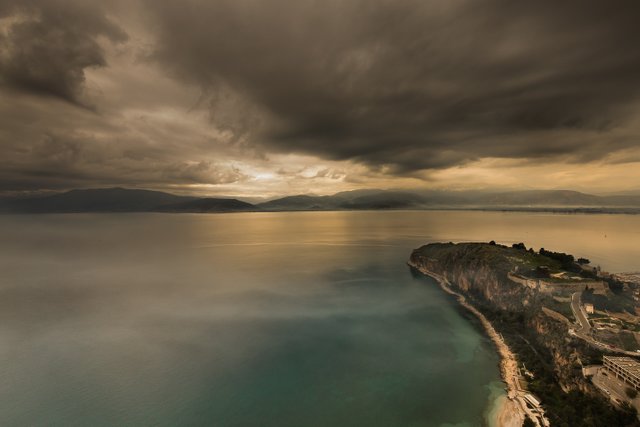 I have to admit though, that some editing was essential for the final look of the pictures. Nothing too much, although you might think differently looking at the print screens below. Once I changed the white balance to "Cloudy" and masked the over-burned sky, it was almost ready!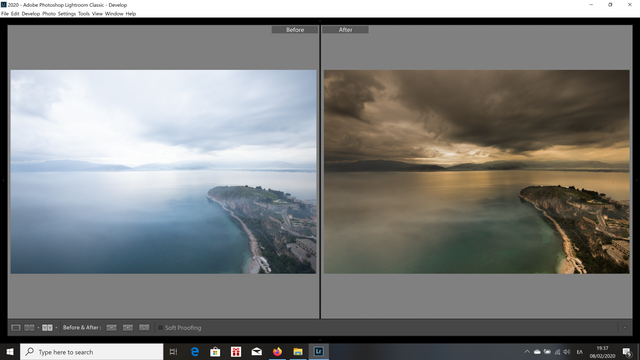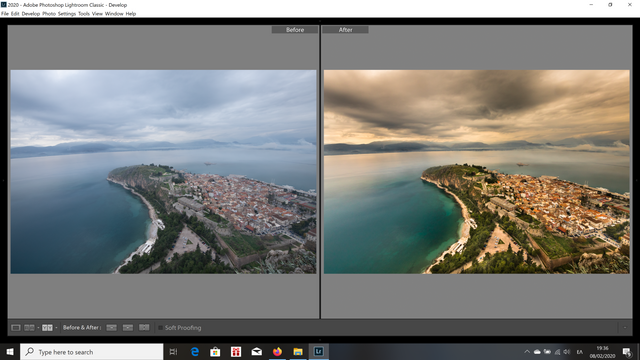 The irony is that after all the time I devoted to one single spot, I like best the first picture of the post which I took instantaneous on my way out :)
This is also my entry for the 6th edition of the Behind The Photo contest, there is plenty of time if you want to join too!
All the pictures and the words are mine.
Thank you for reading and if you want to know more about me you can check out my introduction post.
Commenting, upvoting and resteeming are highly appreciated!