I have spent years honing my classifications of beer and striving to taste every one. This week, I define and update you on the current Top 5!

Source: https://www.pinterest.pt/goldensaintbeer/ with a little Zeke design on top.
Beer Blogging certainly has made beer exploration more rewarding and fun for me. Glad I Got That Outta the Way is about as bad as it gets because I like to keep things positive and you have to taste them all to keep your palette progressive and evolving. Many beers fall into the legit I Would Buy This again is like purgatory in that I would like to taste them again to see whether they simple get filed under I Don't Hate This, fall into the former category, or they have a shot at the top.
There are quite a few hoops to jump through in order to land on the prestigious Beerologist's Top 5!

Before we get started...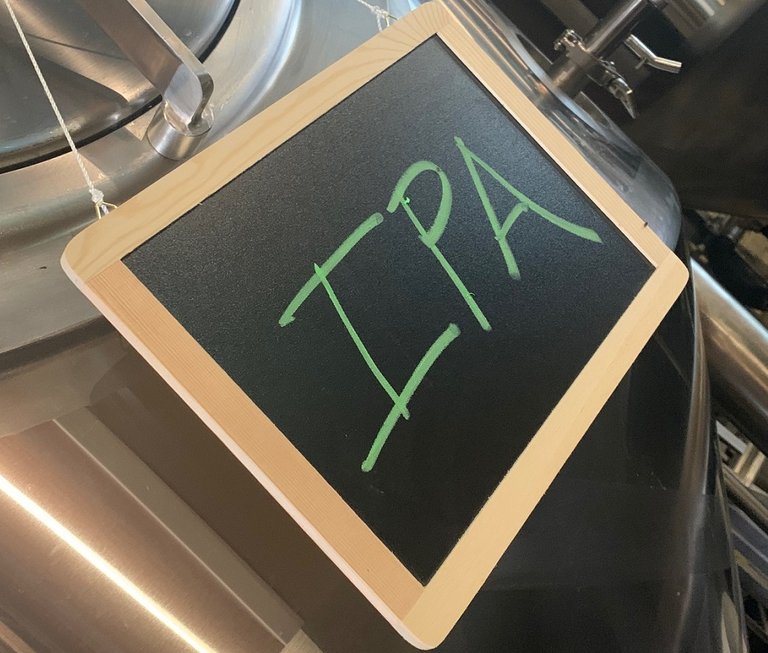 You will have had to have been a follower for years to understand my perspective so I feel I must explain in order to be fair to new followers, or breweries who make a good beer that I disrespect in the name of entertainment. Once sentence or less...I have consumed beers for decades and my journey has taken me to the valley of the India Pale Ale (IPA) with its strong tastes, overly hopped strong beer....so that is my entirely biased preference.
Here is what it takes to make the top 10/5:
Be Bold - IPAs are my thing and I like a unique and bold taste that thrills me with each sip
Be Easy - The beer has to be readily/widely available year round. Fantastic seasonal brews need not apply and flash in the pan/local only breweries can't cut it.
Be Consistent - It is difficult to get into the upper echelon but easy to drop back out when the quality, ingredients or taste changes from batch to batch.
My top 5 resounds most with IPA lovers, progressive tastes, and bearded hipsters who prefer beer to Pumpkin Spice Lattes. And here it is.

Number 5 -21 Haze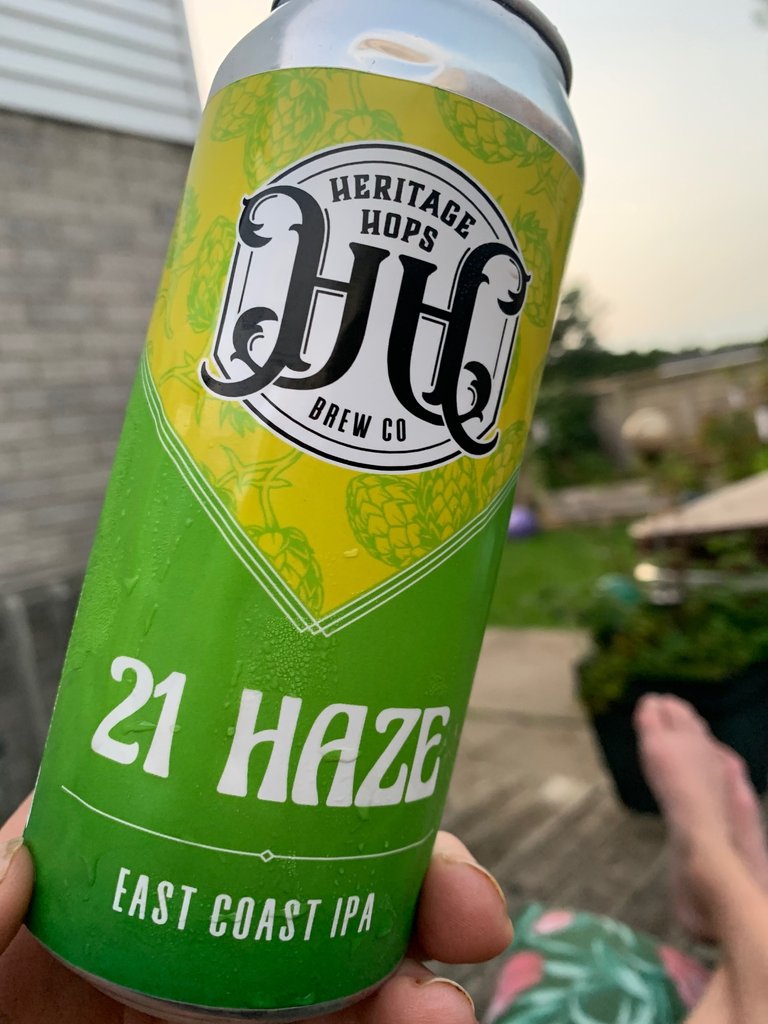 21 Haze East Coast IPA from Heritage Hops Brew Co. https://heritagehopsbrew.com/ is making its debut on the top 5! When I tasted it first, the brewery was called Herald Hause, was owned by a different owner, and the beer was a seasonal Vermont Style IPA with limited availability. I enjoyed it so much that I went back to taste it a second time only to find it not available. Shortly thereafter, the brewery was battling with some zoning/licensing, and then closed down at the beginning of the pandemic.
Over the past couple months, the doors reopened but the branding and name had been altered. I discovered that the brewery was under new ownership and eager to engage with the community anew. Was I pleased to find this available again and all year 'round!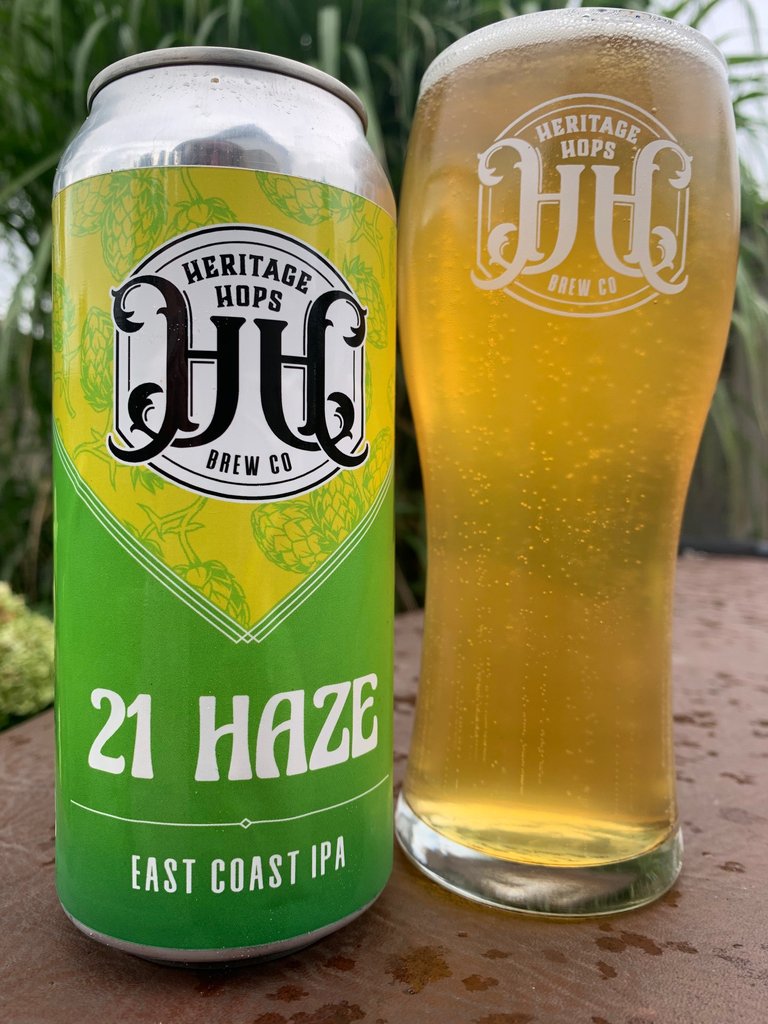 The beer itself boasts all of the sweetness and healthily balanced hops as you would expect with the New England variety with this I have become so enamoured lately. I did the hops on the label, the Dazed and Confused font, the reasonable cloudy, unfiltered presentation and joy I get from a big mouthful of this beer. It also doesn't hurt that the brewery is right in the middle of my home, the fridge always has plenty, and the staff are so bright, welcoming and friendly.

Number 4 - Headstock IPA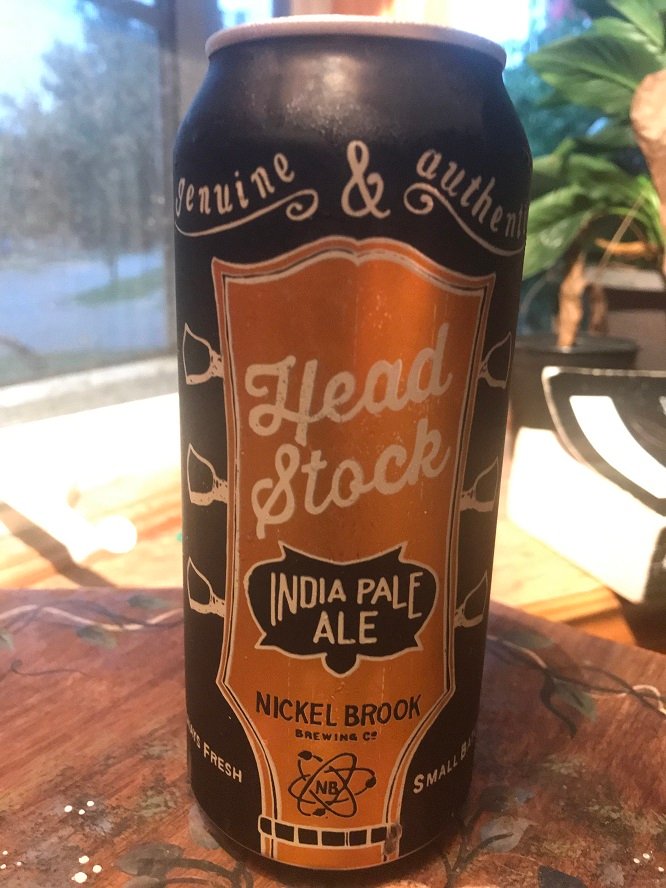 This fantastic beer not only played a huge part in my original passion for IPAs, but has stood the test of time in the Top 5 since the day I made my list. I almost didn't even taste this one as it the label/logo used to be some light flowery hippie design and I wasn't about to drink any stinky Woodstock beer that tasted like the 60s. They rebranded it with the guitar headstock which resonated a little more with me so I gave it a shot. The rest is history.
It spent most of the time there in the number 1 slot as it is so damn bold and consistent. Nickelbrook Brewing https://nickelbrook.com/ has consistently been a leader in the IPA business and has produced nice variations on this one but I have always been partial to the original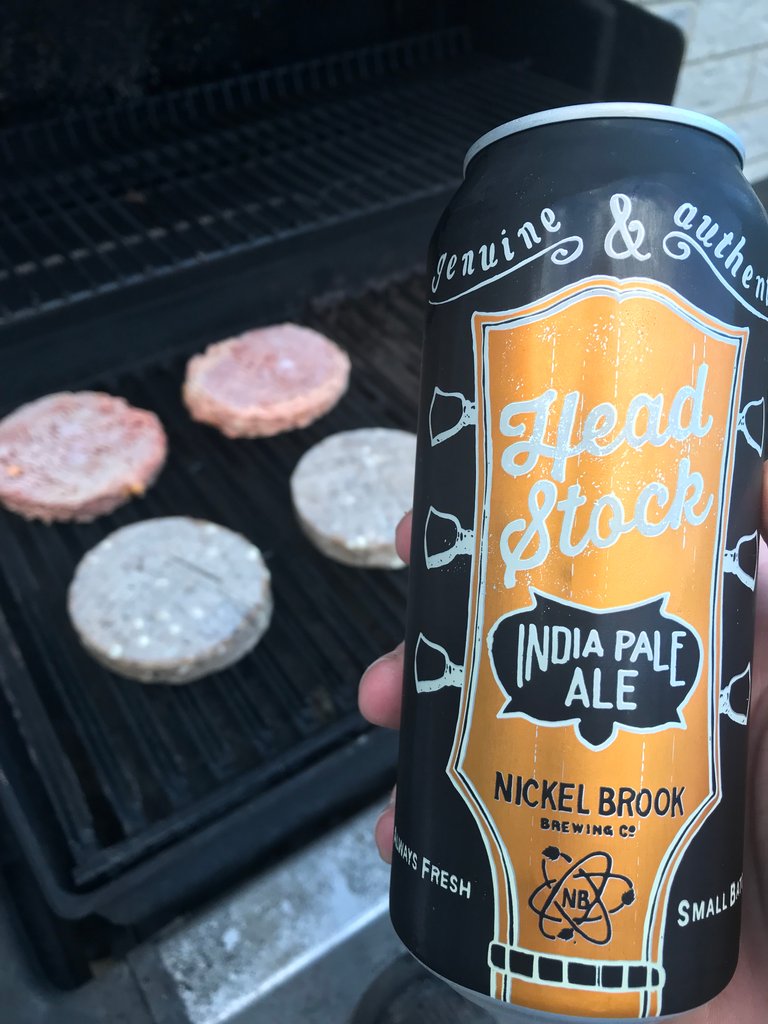 HeadStock IPA https://nickelbrook.com/collections/beer/products/headstock-ipa balances a heavy hop taste with the sweetness AND malt character to make such a serious and full beer. While I enjoy some citrussy brands, other lighter ones, and perhaps some stronger more bitter varieties, I keep coming back to this one. The page doesn't mention the specific breeds of hops used but I am pretty sure they include Galaxy and Mosaic which are still my preferred hops.
The reasons it has slipped from number 1 include the fact it is not as readily available on my local shelves, and I have discovered some really fantastic beers in the last couple years.

Number 3 - Black Swan IPA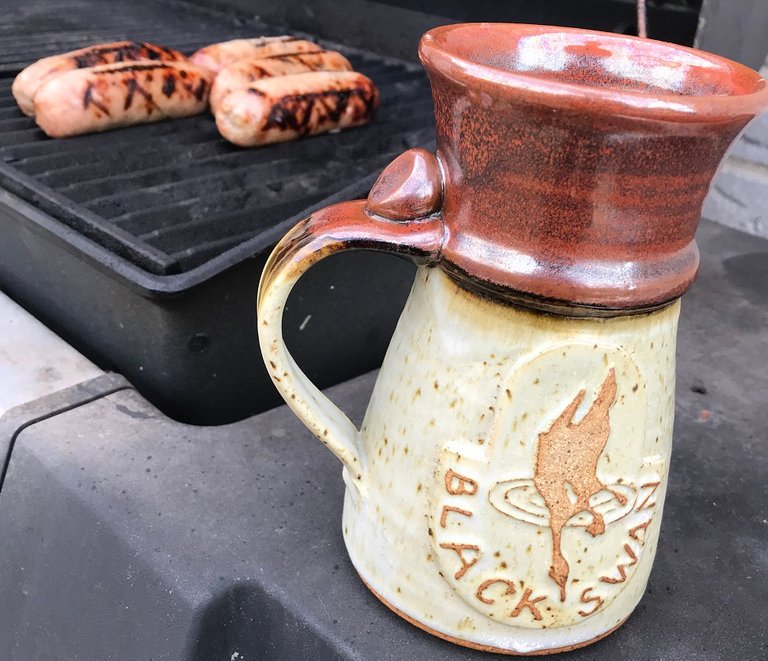 Black Swan Brewing https://blackswanbrewing.ca/ is really the first and perhaps most beloved craft brewery in town. Founded by a couple highschool teachers, is was cool at the dawn of the wave of local craft breweries and has deservedly developed quite a following.
They brewed IPAs when it was starting to become a thing, offered a nice English Pale Ale for those of lighter tasting preference but still wanting a solid beer, and have developed quite a sour ale game along the way. I also love the staff AND the playground beers so this brewery has it all with the bonus of being a mile from home.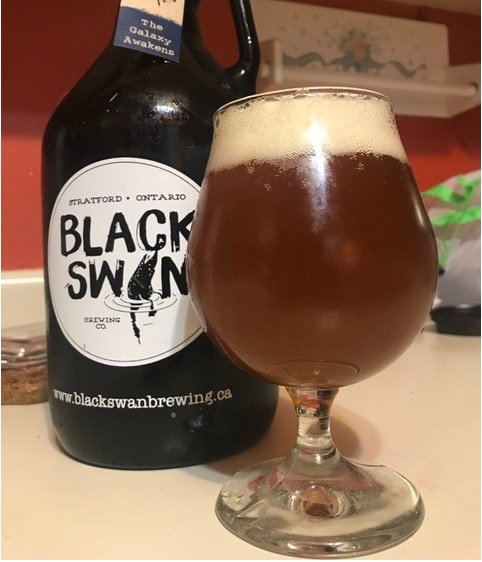 Having a craft brewery right in our small town was novel enough but imagine how happy I was to find they have a fantastic IPA https://black-swan-brewing.myshopify.com/collections/frontpage/products/india-pale-ale-ipa One of their first IPAs was called Mosaic and it was followed shortly afterwards by Galaxy Awakens. During a conversation with with the boss man, I came to the realization that is was the IPAs brewed with Galaxy and Mosaic hops, together or separate, tended to be my jam.
Obviously, hops play a big part in a good IPA production. I have enjoyed every batch of this IPA through transitions, in production, hops, and brewers. So, Black Swan has its firm and long-time hold on my top beers.

Number 2 - Hazy Days Hazy Juicy IPA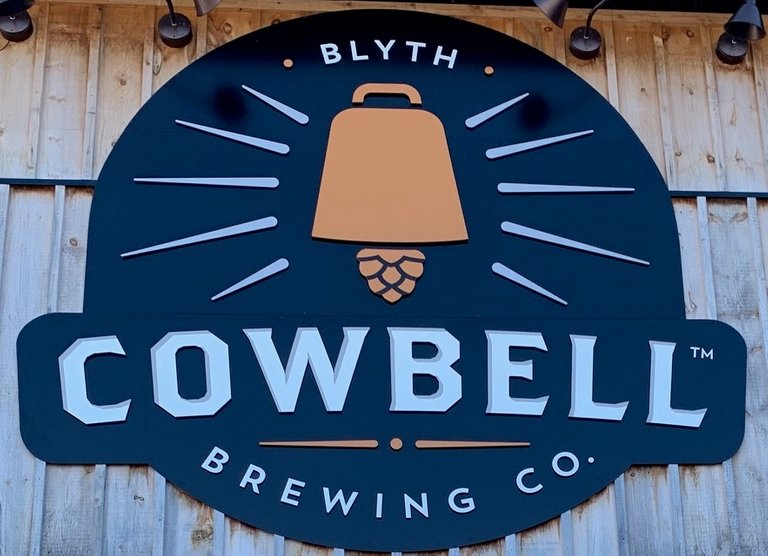 When Cowbell Brewing Company https://cowbellbrewing.com/ launched, it was cool to have such a large scale operation in such a small town less than an hour from home. They had a good variety spanning from Elbow-bender to Amber to IPA. It was all good enough but I would generally buy it for a change or for lack of better choices.
Then, I took a trip to the brewery and discovered their Hazy IPA limited run beers only available in Growlers. This was great! No chance to make it into the exalted Top 5 because of the limited run 'til it was gone. You gotta be easy afterall.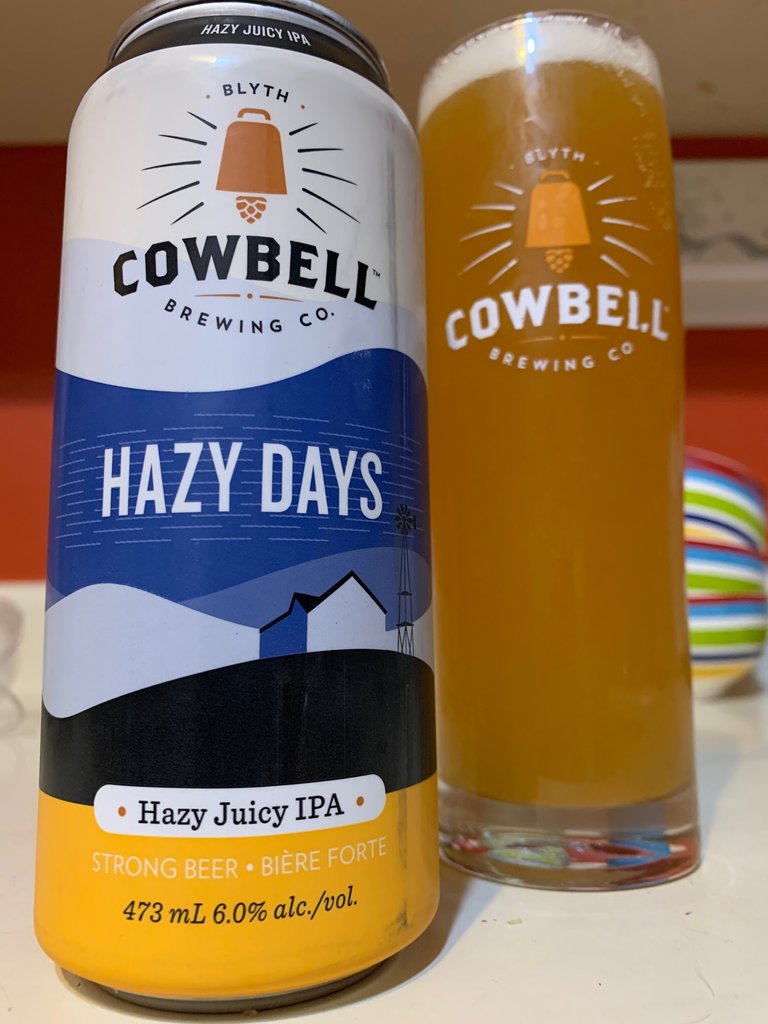 The next trip, I discovered an IPA so hazy, they used the word twice in the name https://store.cowbellbrewing.com/collections/craft-beer/products/hazy-days. After discovering it on the shelves back home, it graduated from I Will Buy This Again for a subcategory loosely named "Dammit I hope they decide to brew this year 'round!**
This sweet strong fruity masterpiece has been available since and has become my go-to. So damn good and I would recommend picking it up if you see it on your shelves.

...AND NEW!! - Haze Mama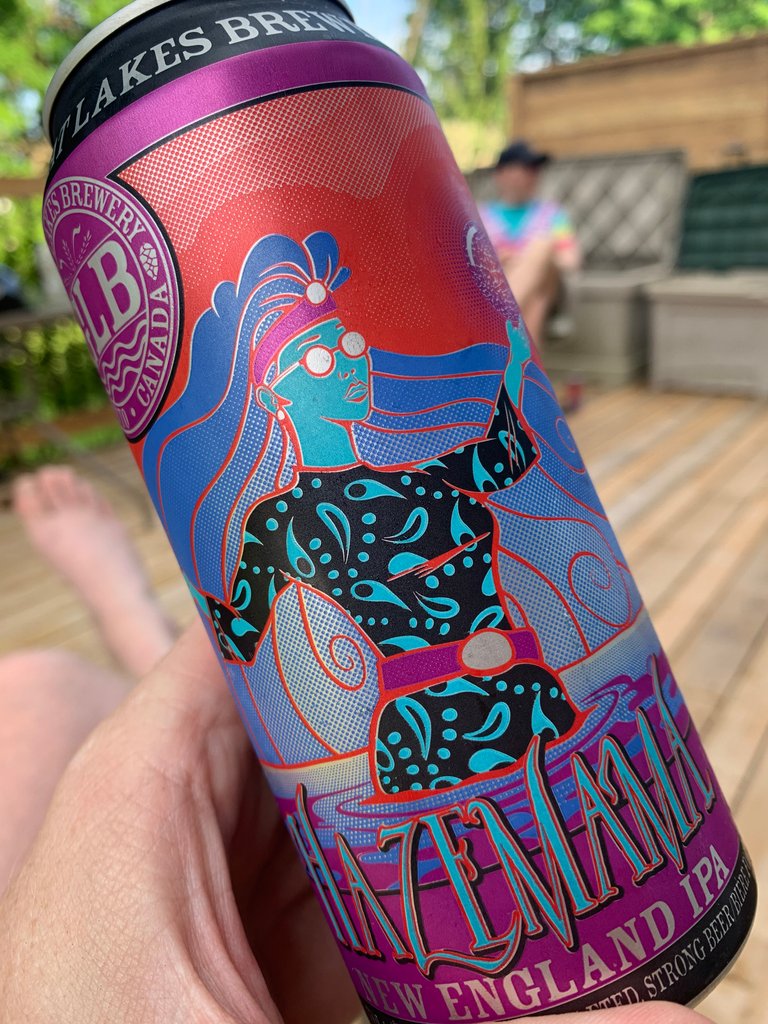 A Great Lakes Brewery https://www.greatlakesbeer.com/ is largely responsible for my slid to the IPA side. There are a dozen beers available throughout the year I would include in this list, and a few year round ones that also make the grade. This one is the latest and greatest.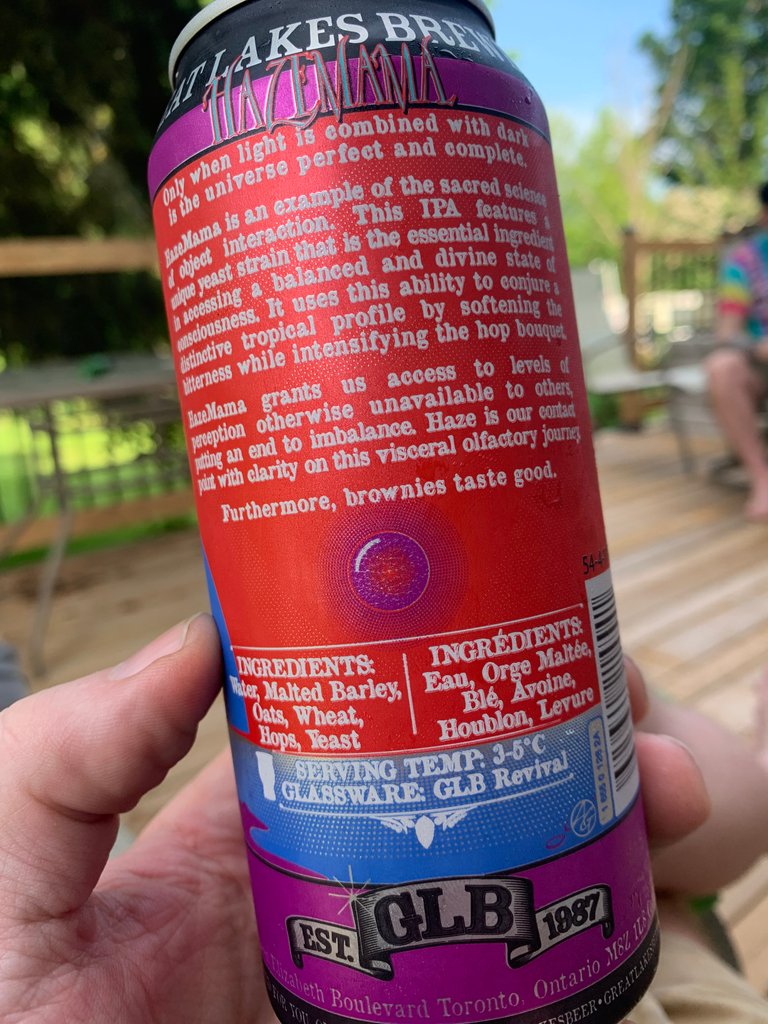 Haze Mama New England IPA https://greatlakesbrewery.myshopify.com/collections/cans-bottles/products/hazemama started as a one-off beer called Voodoo Hazemama that I had never tasted. It was rebranded and upgraded to the year 'round circulation.
This one is the kitchen sink for me. Equal parts sweet, strong, smooth, strange, malty, hoppy, and the perfect yeast. I love pulling one of these from the fridge. That is about as good as it gets because I cannot find it on draft anywhere in these parts.
These all get my official stamp of approval but I have saved it for this awesome beer.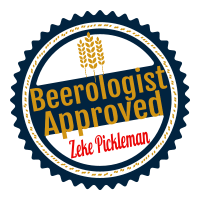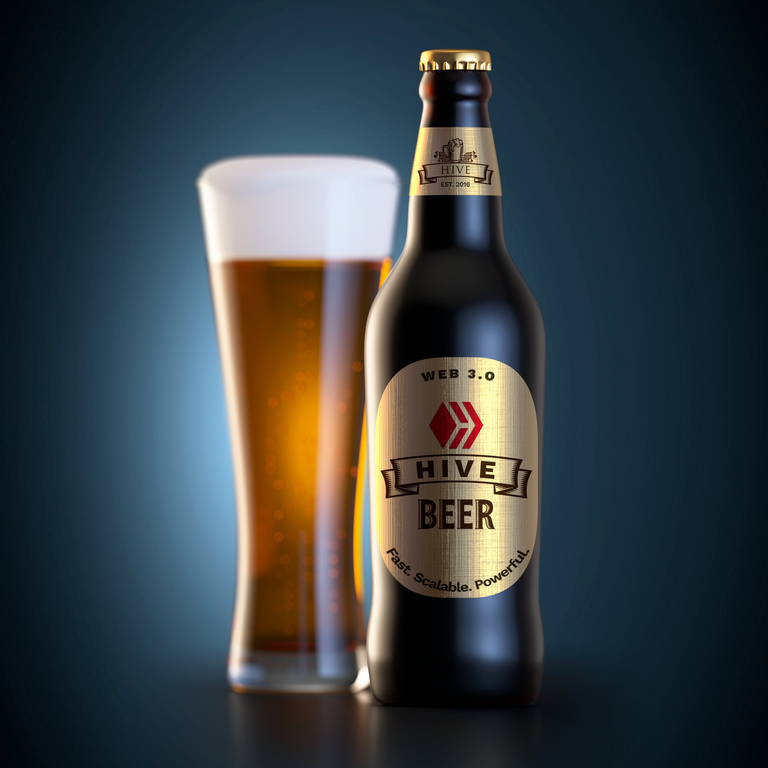 I was gifted this wonderful #hive #beer by @spirall on Twitter! Join the Hive push with us.
I have had hundreds of beers with my #BEERSATURDAY crew. It is week 175 and just heading into the fall seasonal beer journey! https://hive.blog/hive-187719/@detlev/beersaturday-week-175 is your link to click and wander into the longest-running beer-drinking club on any blockchain. Take some pictures, tell some pub tales, and become a Beerologist by posting your own suddsy story with @detlev and yours truly.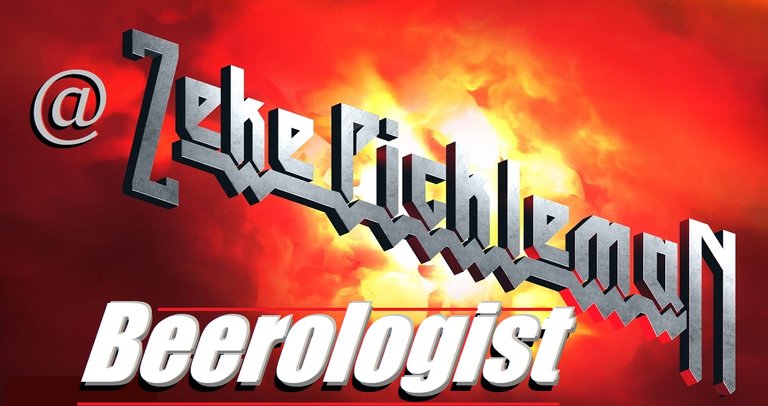 I am honoured to curate for:



What's in your top 5?