## Rock@88: Beer & Roosterkoek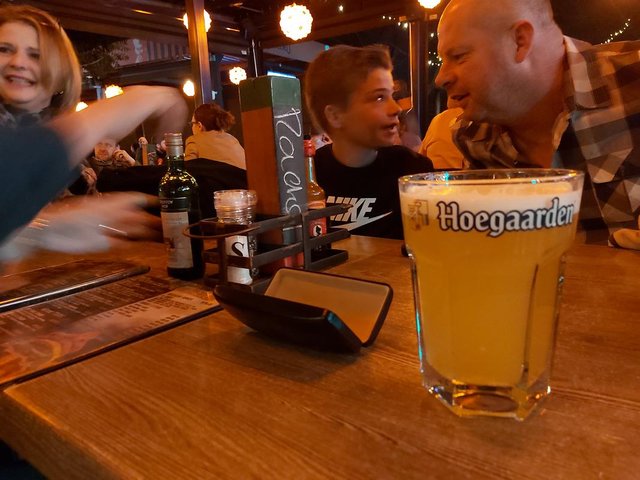 Last Friday, some friends and my wife and I, went to eat at Rock@88, which is a nice place to eat watch sports and have something to drink. They have a large open area, and in winter they have some fires going, which can be seen in the video and photos.
I had a nice Hoegaarden Beer, which is a Belgium wheat beer!! This particular beer was on tap and came in a nice 500ml glass!! It has a hazy yellow color and a nice white head!! I enjoyed this beer immensely!!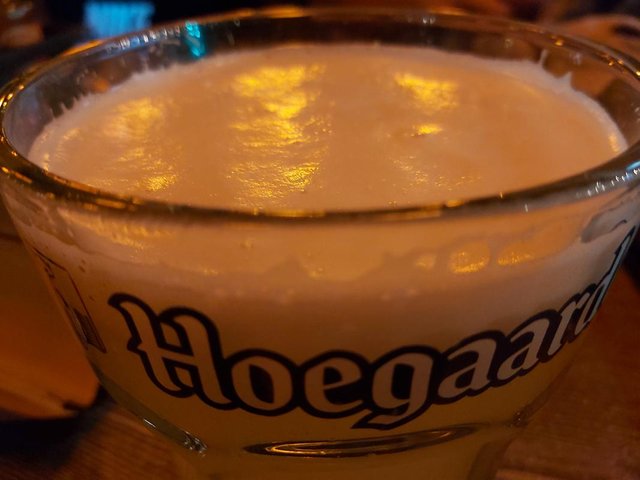 We sat under the roof, but as you can see, the sides are open, and a lot of people were also sitting outside.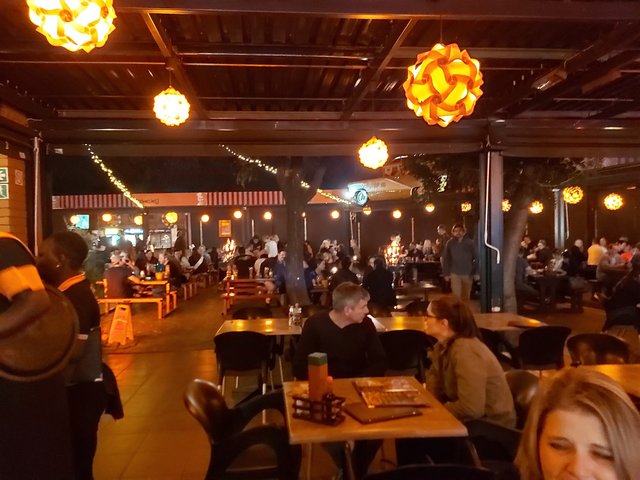 Below is part of the menu, in this part, you can build your own plate. The menu also have regular dishes, that comes complete.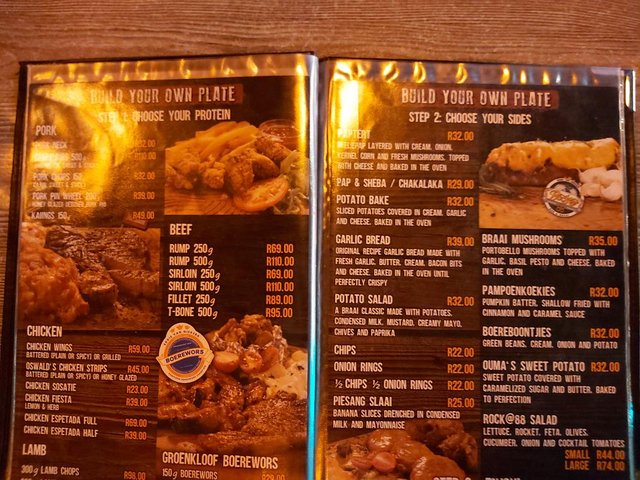 For starters my wife and I ordered crumbed mushrooms and "skilpadjies" (Skilpadjies is a small tortoise when translated directly). A skilpadjie is actually lambs liver and kidney wrapped in caul fat.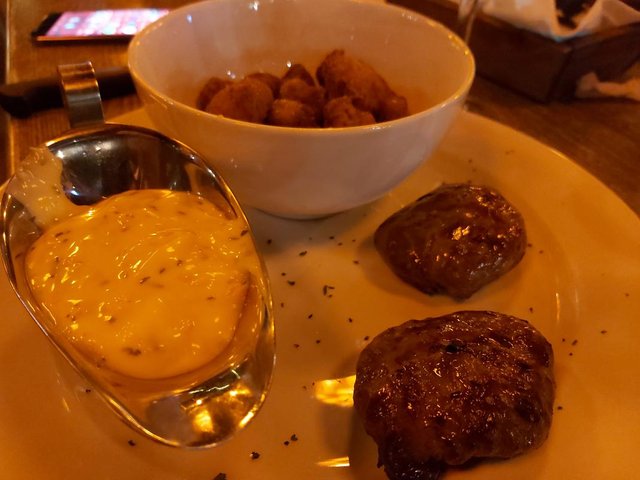 For my main dish I had **Roosterkoek" (Google translates it as griddle, but it does not look the same to me) and chips. Roosterkoek is basically a type of bread made on a fire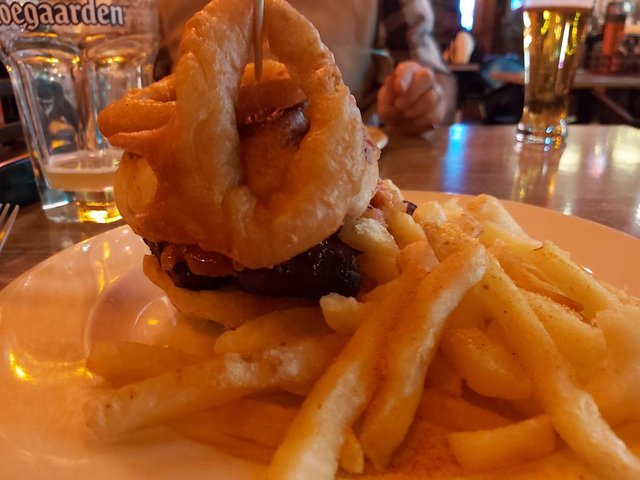 We ended the evening with some nice cappuccinos.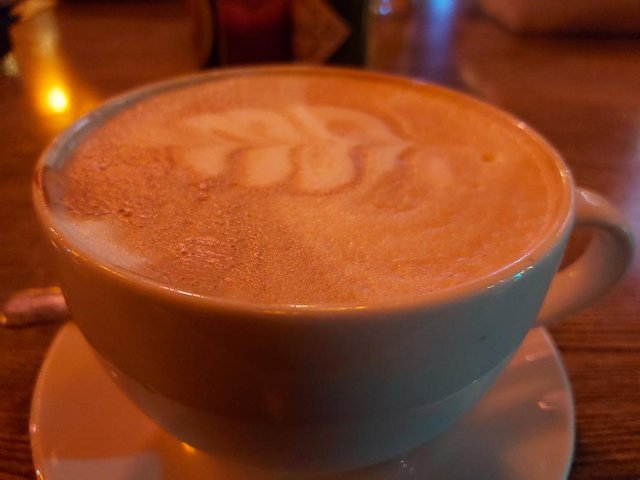 Again we had a great evening spent with some good friends!!
The Video above gives a nice idea of what the place looks like. (I posted this on Dtube as well, but, the photos did not come out, and it is not pulling through to Steemit, is Dtube not publishing on Steemit any longer?)
I hope you enjoyed the post as much as I enjoyed writing it.
The photos were taken by me, in Pretoria, South Africa, using my iPhone

](https://steemit.com/created/teamsouthafrica) Team South Africa banner designed by @bearone