A very special Belgium beer for #beersaturday organized by @detlev - Belgium SNUFFLE dog beer (0% alcohol)
You might think now: "Hey Marley - you're a dog and not supposed to drink beer!"
Well, did you notice what was going on in the last weeks? Our blockchain is in danger! Our top 20 witnesses were votes out of the top 20 and the chain is taken over by the Chinees mafia!
I really needed a drink to calm down!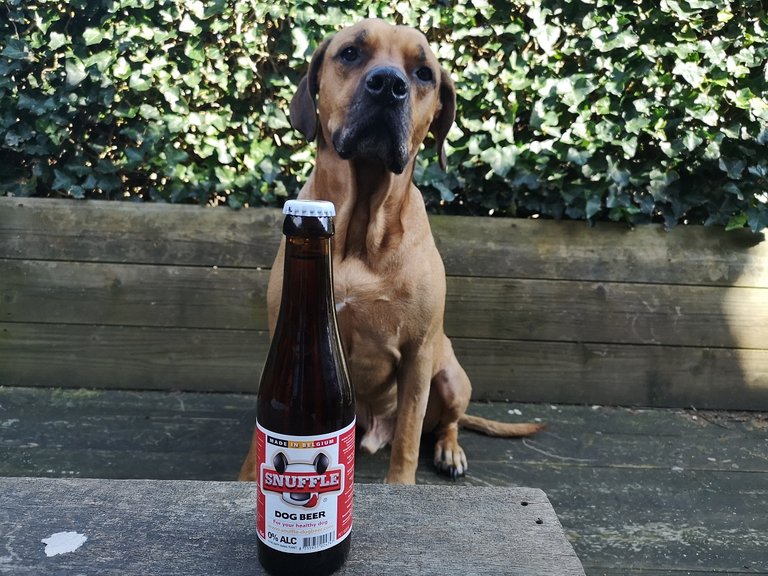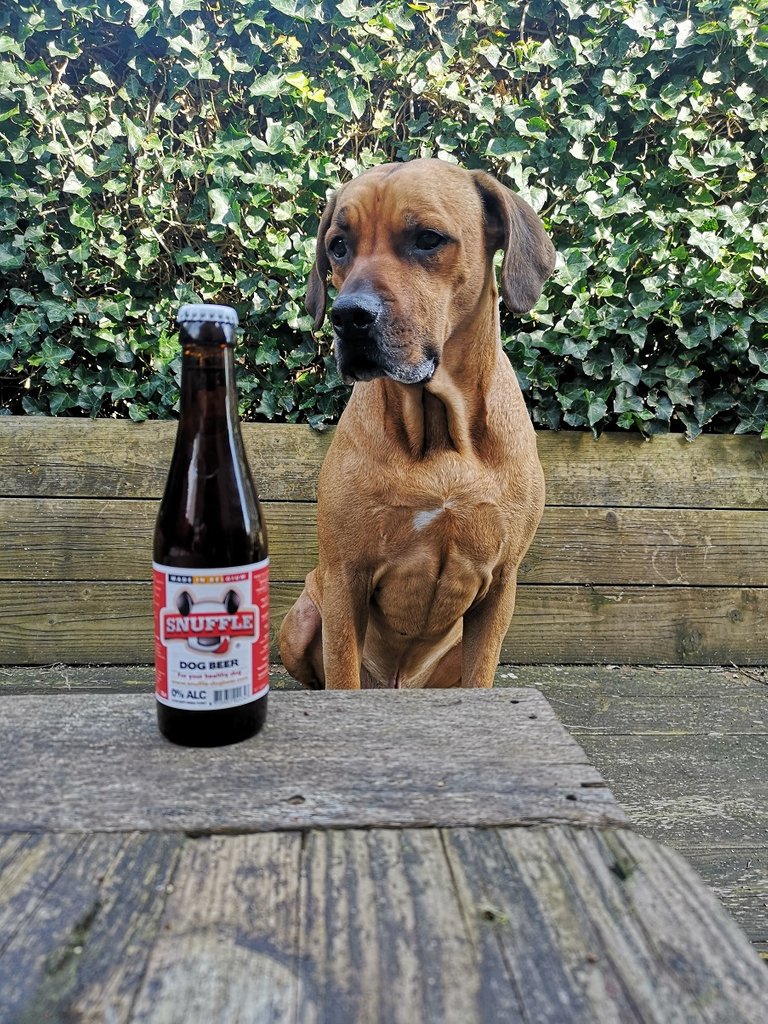 ---
Ok, let's inspect what we have here
I'm not one of these dogs eating and drinking everything without inspecting it carefully before I enjoy it.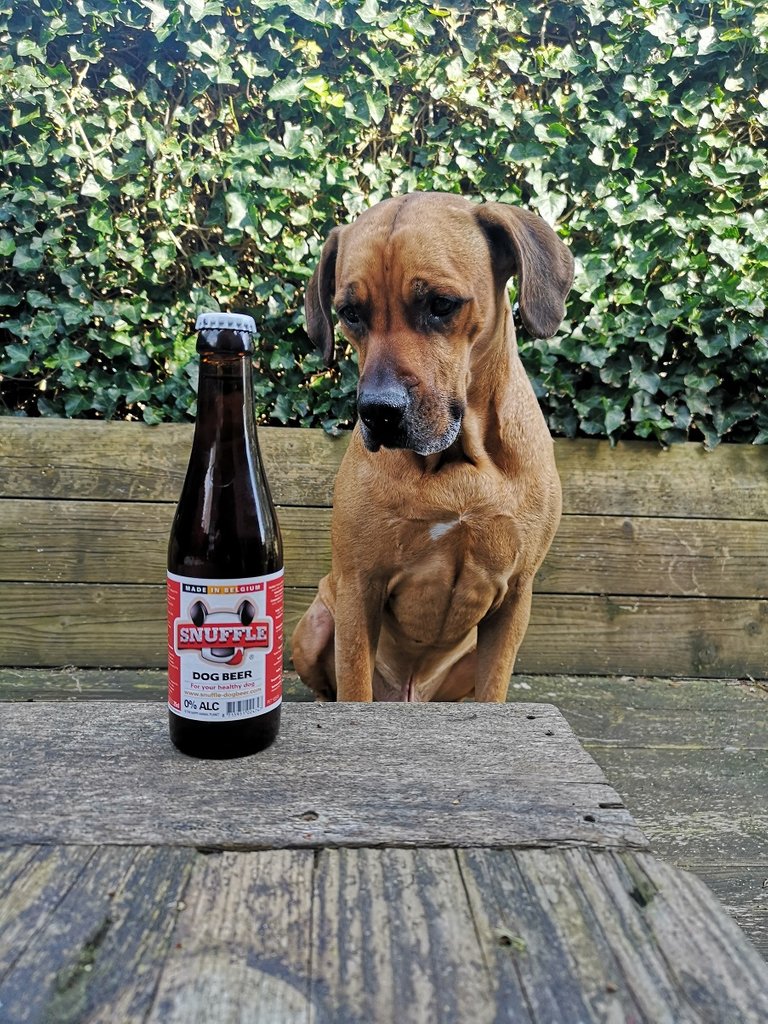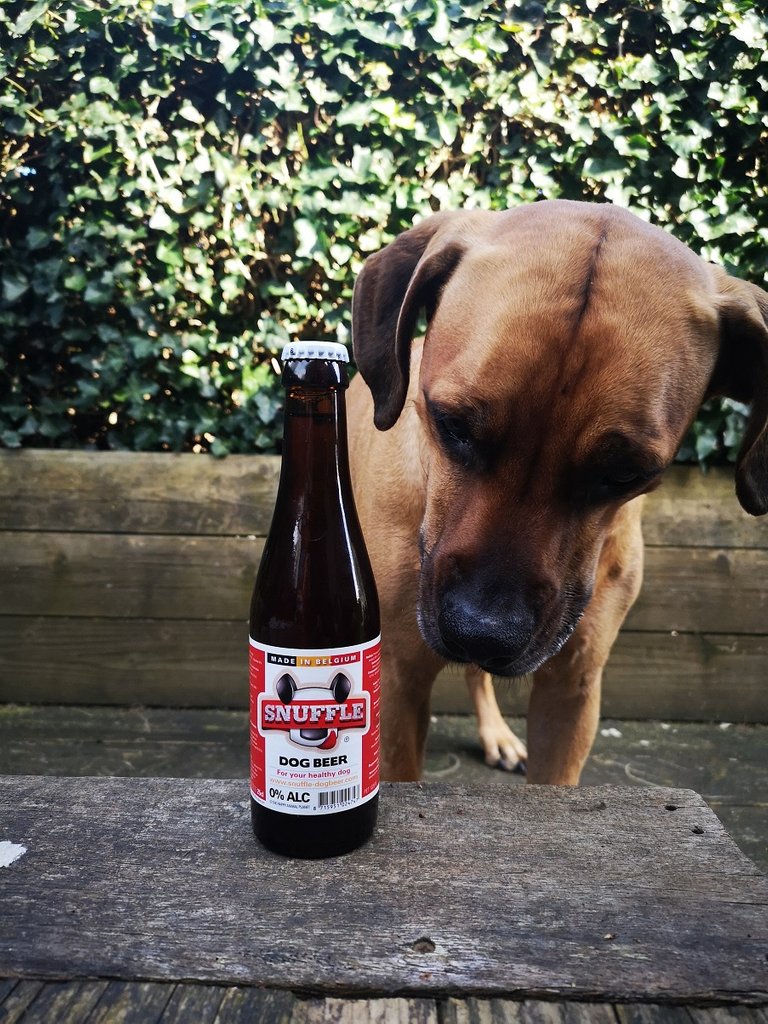 ---
I'm not convinced yet
Can someone please help me to open the bottle?
I need to smell it before I drink it!
Let me carefully sniff on it.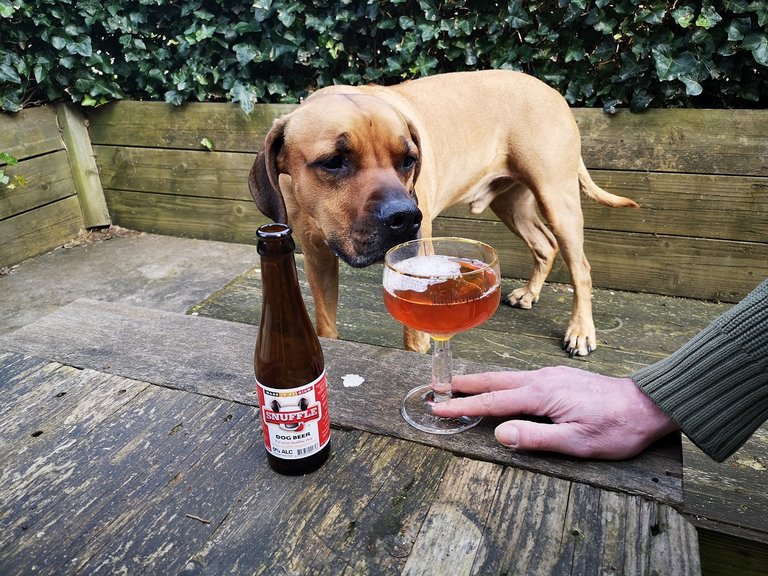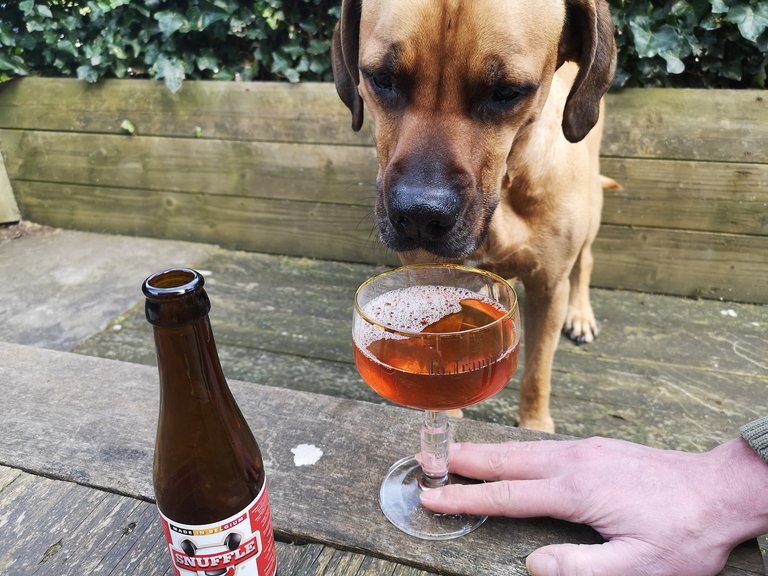 ---
Okay ... let's give it a try
It smells quite good. So let's do this!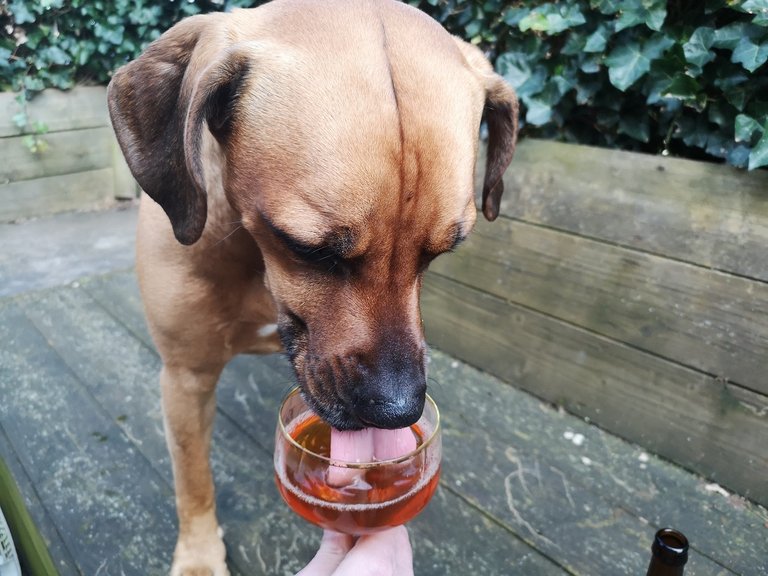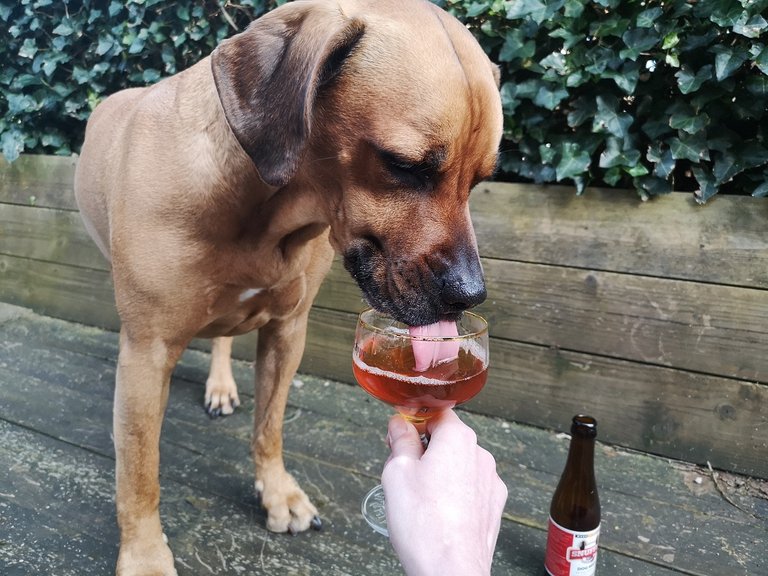 ---
WOW - very tasty and refreshing!
I better be quick so that nobody steals my beer.
But now it's getting a little bit tricky. I simply don't understand why humans use drinking glasses. It's so difficult to drink when the glass is almost empty.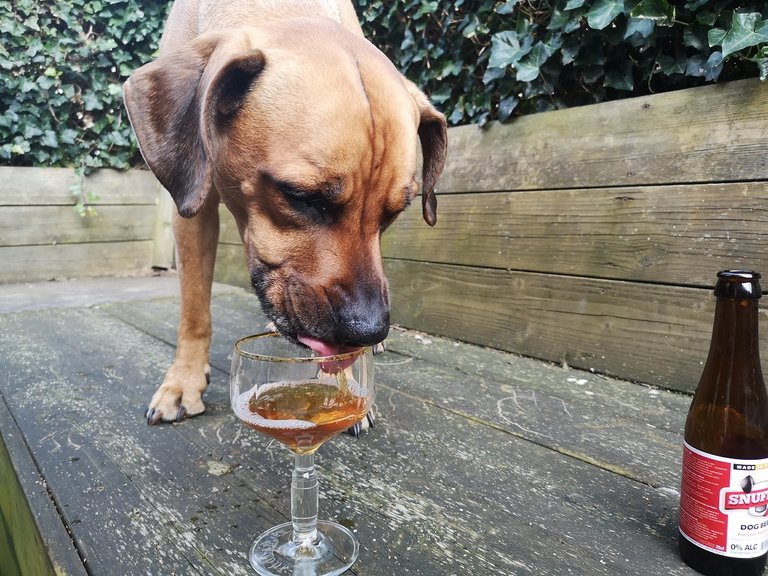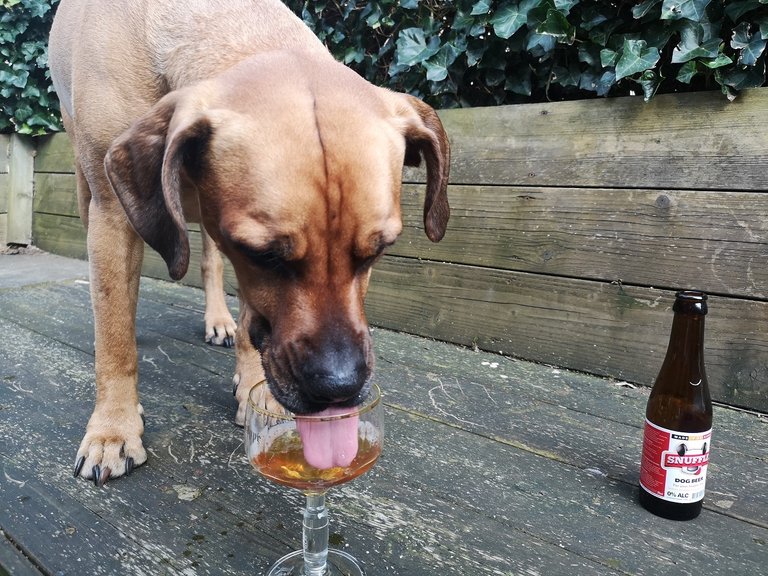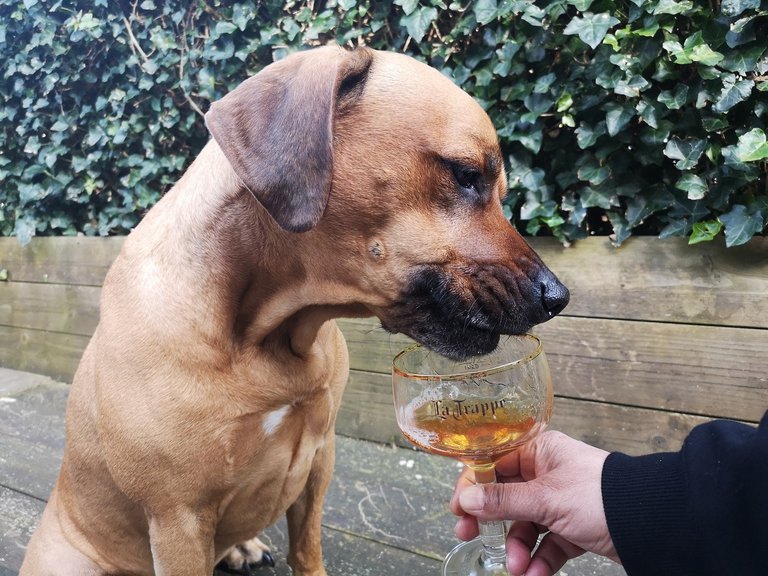 ---
I want more ...
... isn't there a bit left in the bottle?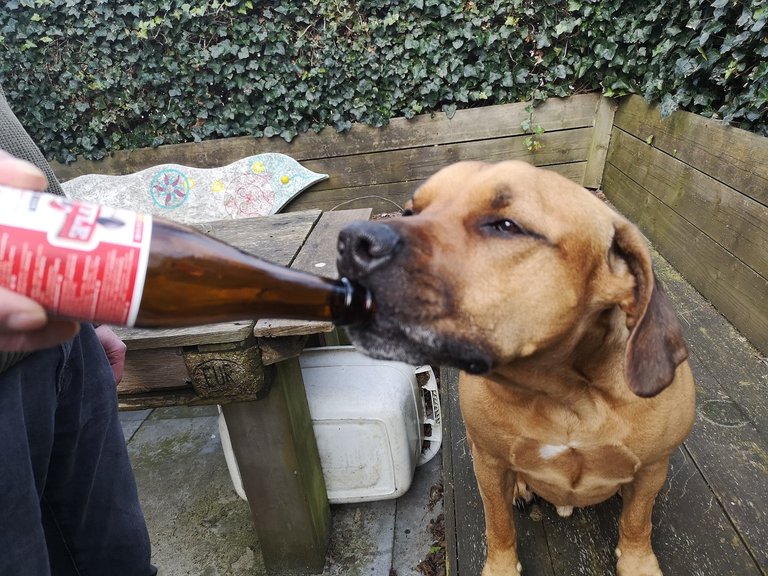 ---
I need to get the last drops out of it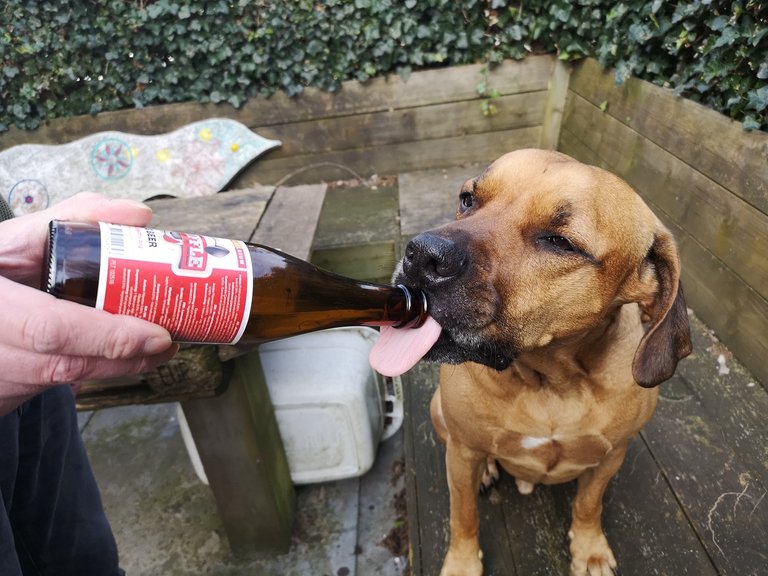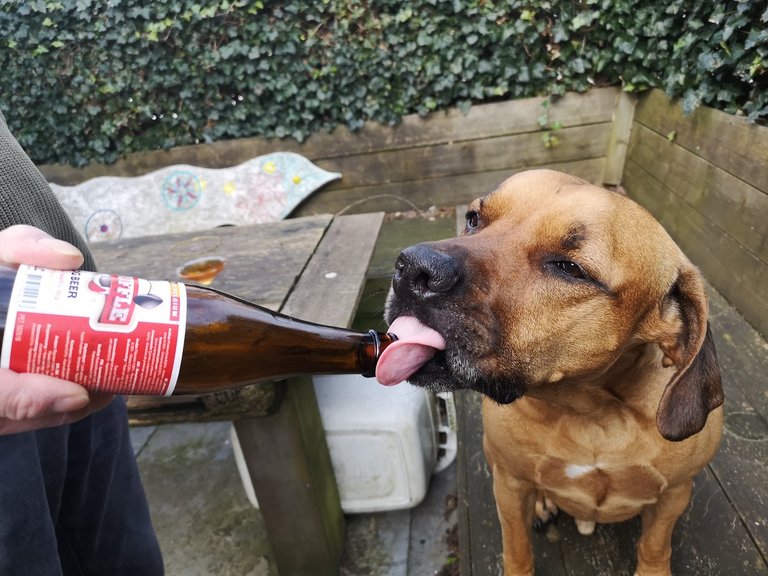 ---
But what did I actually drink here?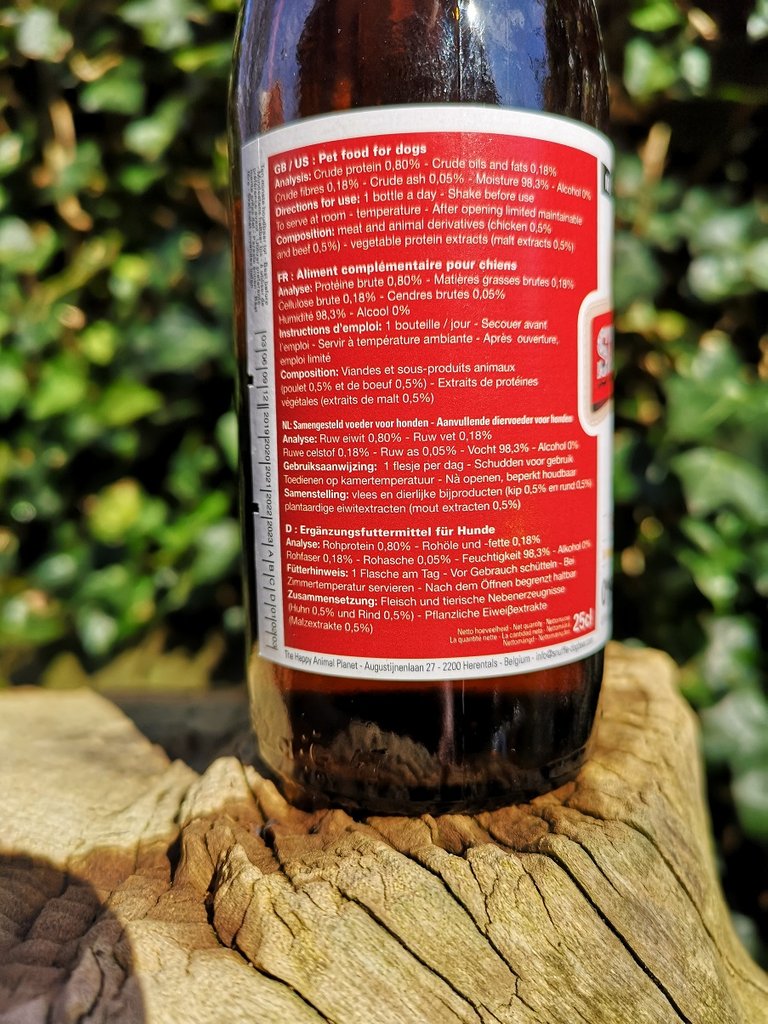 Analysis:
Crude protein 0.80%
Crude oils and fats 0.18%
Crude fibers 0.18%
Crude ash 0.05%
Moisture 98.3%
Alcohol 0%
Composition
meat and animal derivatives (chicken 0.5% and beef 0.5%)
vegetable protein extracts (malt extracts 0.5%)
And they told me it was a BEER?!?
Well, I will not complain too much. No matter what they say it is - I loved it! 😇
If you also want to participate in @detlev's #beersaturday contest check his post 143 weeks of 🍺🍺🍺 -Time for YOU to JOIN the #BeerSaturday 🍺
---
Thanks for stopping by and reading my little story. I hope you enjoyed it.
Your Marley 🐕
P.S.: did you vote your witnesses already running a software below 0.22.5?
---
---