What did I tell you, the sour style is the 2020 beer trend. Right Brain Brewery has jumped on the bandwagon and created Sour Owl. Which is a take on their Hawk owl amber that was then fermented in handmade Northern Michigan White oak barrels. They then blended that concoction with a a barrel of chocolate stout with included fresh blueberries. That's a mouthful I know. After they added beer's favorite friend, lactobacillus. That's what creates that sour funk! So let me tell you I was excited to try this one. However, I was disappointed by what I got...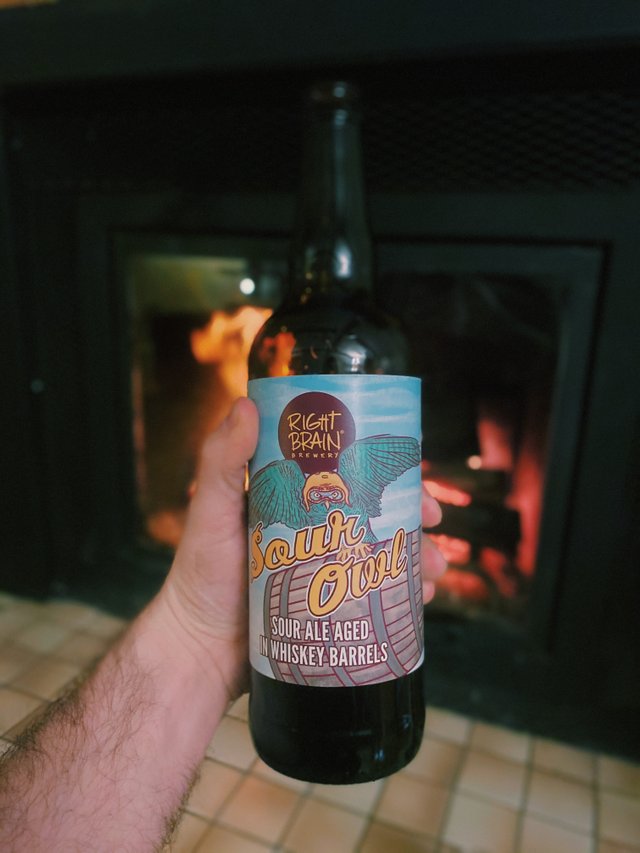 Appearance
I was really drawn to this beer by its label. I like the graphic and the description provided on the back. This beer poured dark red in color and it really looks like an appetizing beer. There was a mild off-white head that faded into a halo of tightly packed bubbles. There's not really any carbonation bubbles to be seen on the first pour.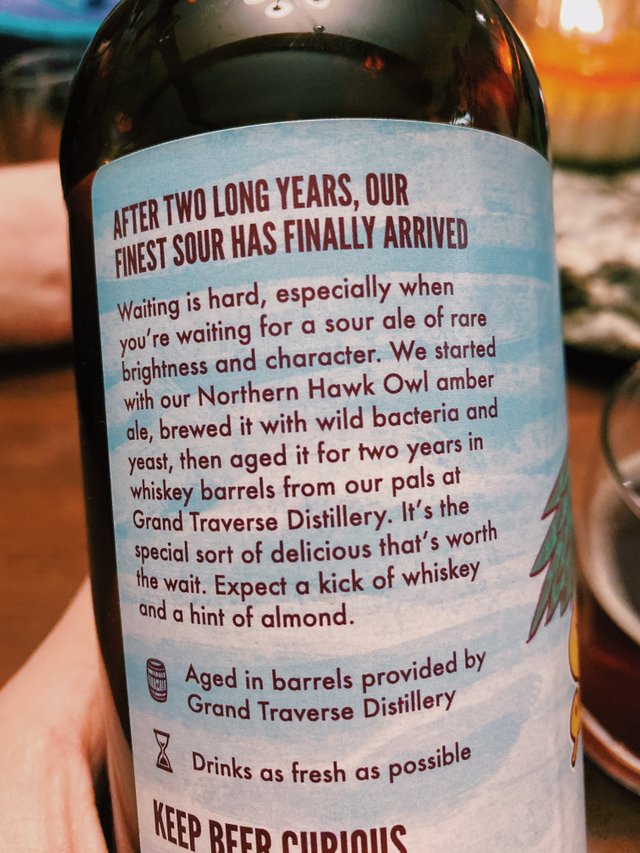 Aroma
I was picking up a lot of dark bread and fruit, with a little funk at first. This faded into some oak and vanilla which seems slightly unbalanced. I was picking up some astringency that smelled almost acidic. It wasn't a terrible aroma, but it could've been better.
Flavor
It did pack a punch sweeter fruit and tart candy on the tongue. It was more fruit, bread and yeast upfront than I expected. The middle was heavier with notes of vanilla, oak, booze, and a tart to mild sour kick. The finish was pretty boozy and I think the balance balance between the whiskey barrel flavor and other more delicate flavors was off. It almost seemed like the finish was just a boozy acidic mess.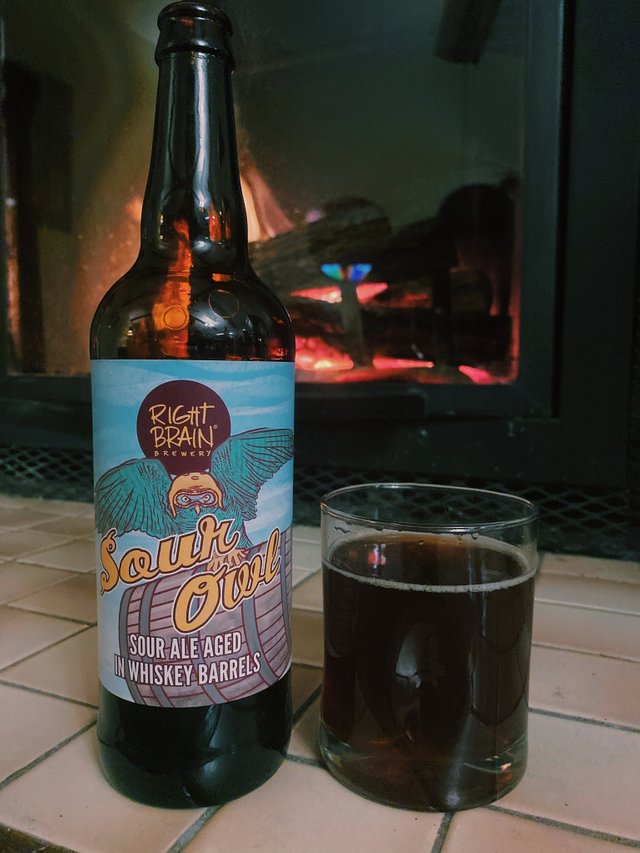 Overall, I can appreciate right brain for trying to get into the sour beers. However, this one just missed the mark for me. If you were more balanced and I had a little bit less acidity I probably would've liked more.
I will say this beer was fairly well received by other. So maybe I've just been spoiled or my taste buds are off that day.