Founders Brewing is one of my favorite breweries. They are probably one of Michigan's most famous breweries as well. This fame comes from their ability to mass produce quality and innovated beers.
I've had many versions of their Mountain Brown Ale. I think I've elven reviewed a few here. They just realized another version called Frangelic Mountain Brown.
Founders website describes in the following way
We love a well-balanced brown ale. Especially a brown ale of the hazelnut coffee persuasion. Case in point: Frangelic Mountain Brown. Initially brewed and released in bottles in 2012, this deliciously sweet and nutty coffee brown ale quickly became a favorite amongst beer fans and inspired us to continue pushing the coffee and beer envelope. Turns out your new favorite coffee drink is a beer.
I could not agree more; it's a fan favorite.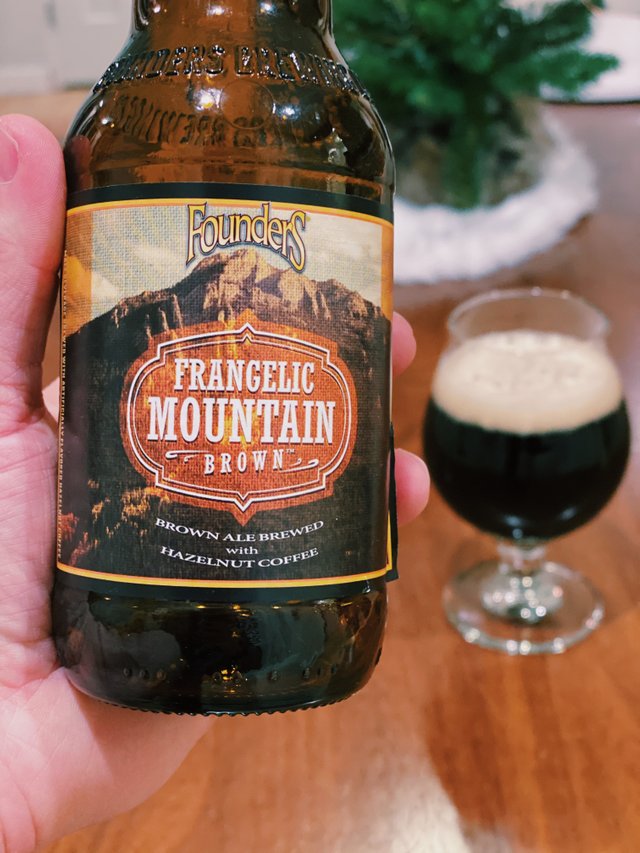 Appearance
I was surprised at how clear this beer is. It's a ruby red to brown color with a dense, creamy, khaki-colored foam head. The head does slowly recede, but leaves a thin, wispy cap.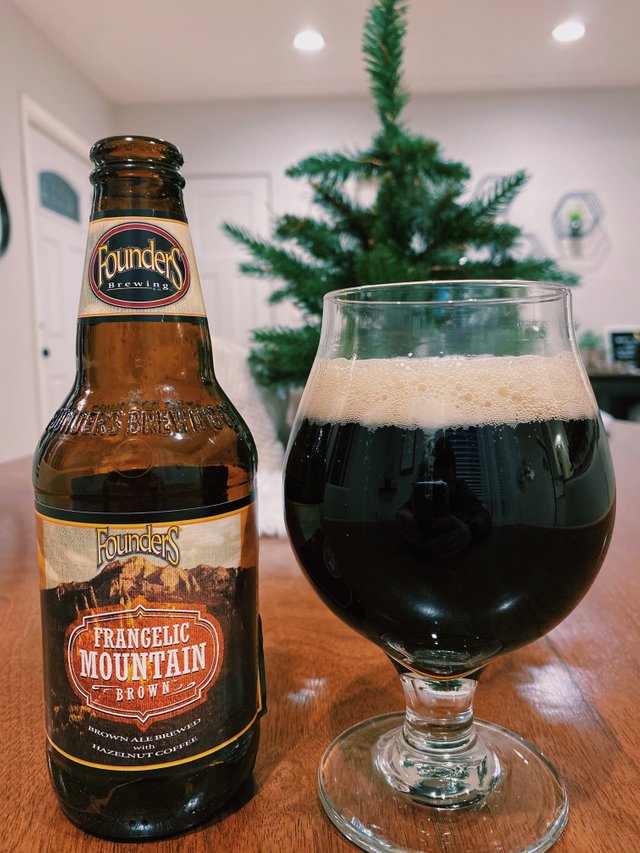 Aroma
Smells like a coffee house. There's loads of subtle coffee notes. Followed by roasted and nutty-forward malt. Then all of the sudden you are hit with the hazelnut which then transitions to boozy finish.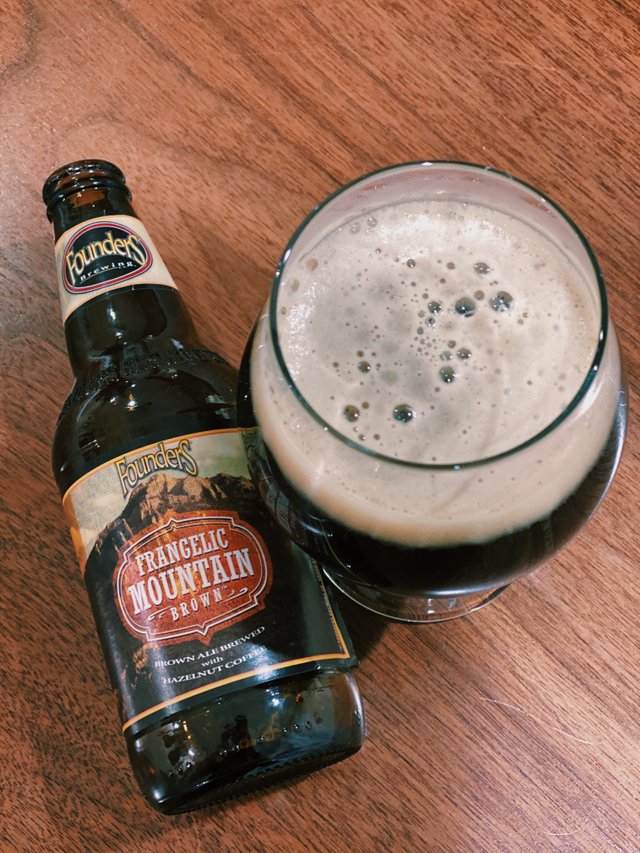 Taste
This tastes just like hazelnut coffee creamer. It's super nutty with a ton of caramel undertones. I got a lot of roasty, toasty and bitter flavors in the finish. There's undertones caramel that added a bit of sweetness.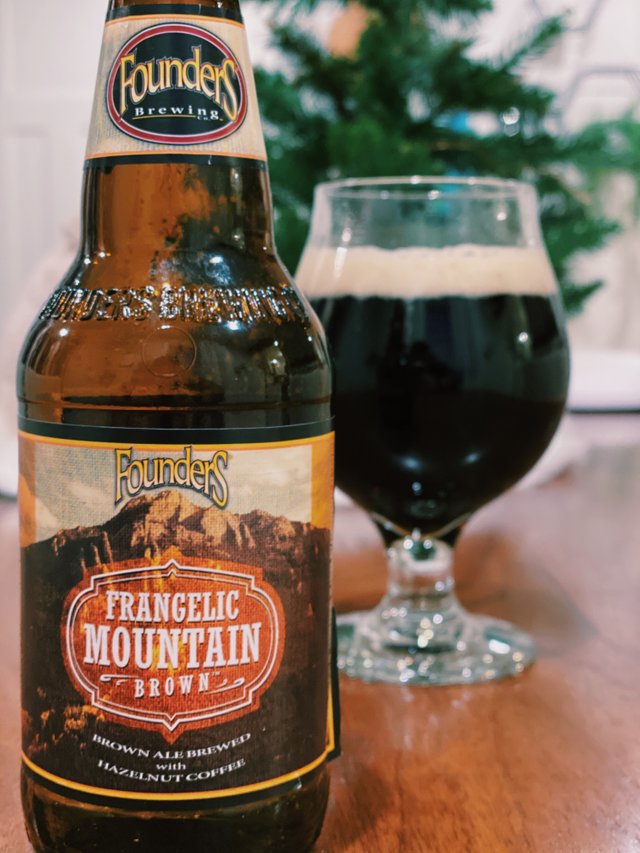 Mouthfeel
Good amount of body with a silk like texture. It's got a nice boozy heat. It's not a chug beer it's a sipping beer for sure. As it warms it becomes even chewier so don't eat too much while drinking this.
Overall Impressions
It's not an overly complex brown ale, but the combination of appearance, flavor and prices it's definitely worth picking up.