It's winter in Michigan which means it's igloo season. These igloos are all the rage right now. They are a great way to stay warm and a even better background for an instagram picture.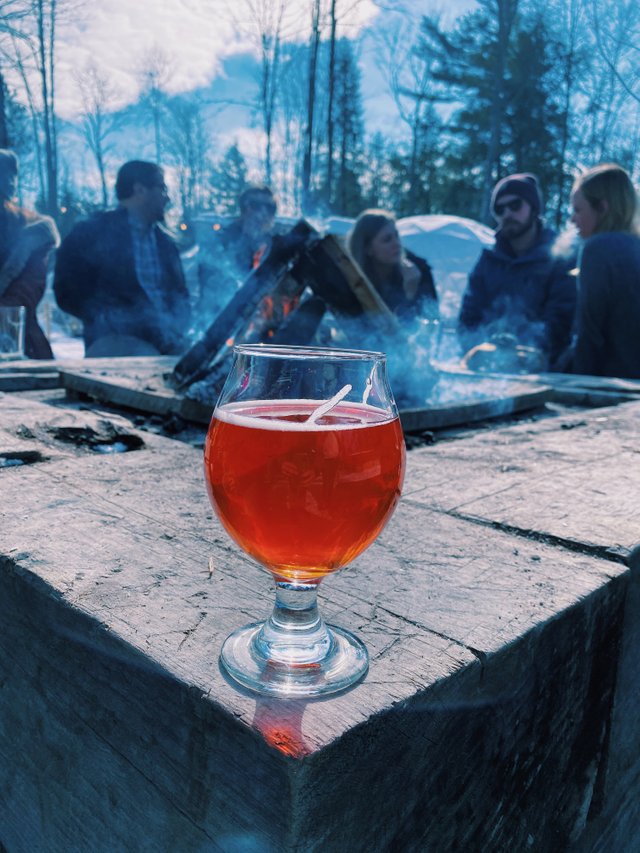 Hop Lot Brewing was one of the first breweries to create these igloo villages. They have like 12 shelters placed around the brewery. They also have a large fire pit that's a great gathering place to meet people and stay warm. This trip I ended up trying their Soury 'Bout That. This is a fruited sour made from 100% real Leelanau strawberries.
The aroma is mildly tart and fruit forward. I get fresh strawberries and sweet jam notes. It's mildly acidic and earthy.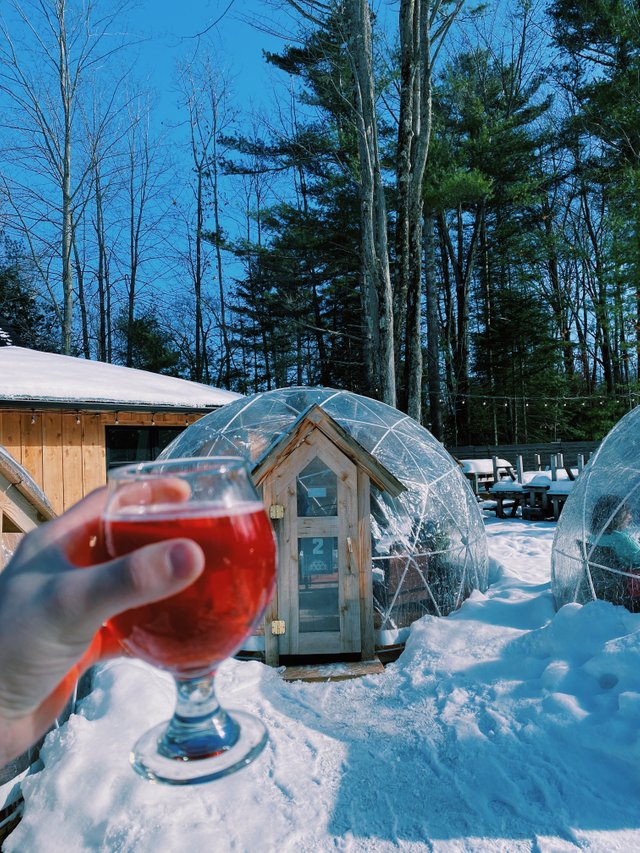 It was a pretty beer. A nice ruby red color that was very clear and crisp. It had a mild amount of carbonation which was present in a white head that faded quickly.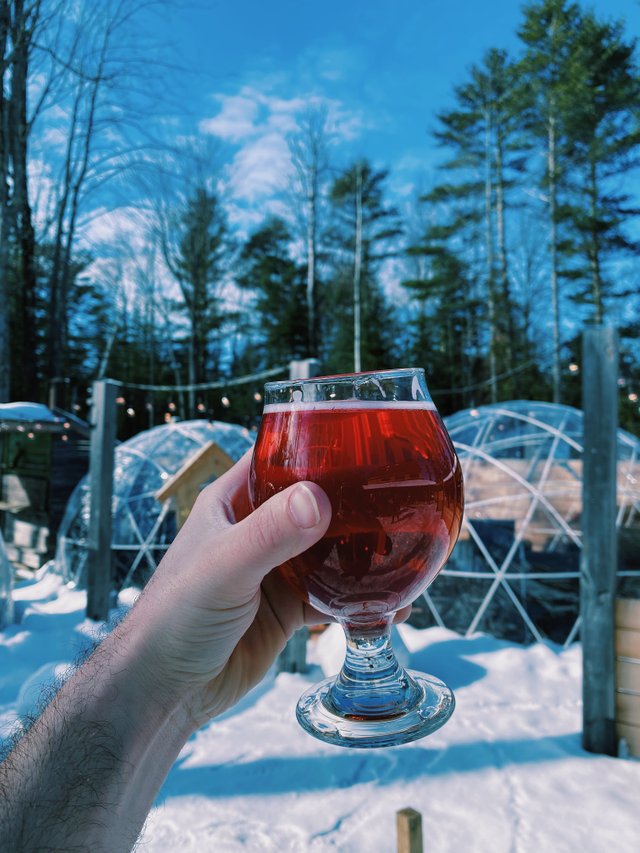 It's a very tart and flavorful beer. I get sweet fruit notes that were strawberry forward. It had a few more bitter and malty notes, but it's way sweeter than anything else. It finishes tart. There's a tipping point we're it goes from sweet to a mouth pucker sour. I really enjoyed this transition because it's more complex than just a heavy hit of sweetness.
I find my self liking more earthy flavors in my sours. I'm not into artificial sour. I'm looking for that lemon like pucker. This beer definitely satisfied my tastes.