So I'm hanging in Mexico for work and I thought I would stop by a local restaurant that was suggested to me. The restaurant was very modern and had a steakhouse vibe. Their specialty is freshly carved beef dishes. I decided to opened the dinner with a Cerveza as it had been a long day.
Veraniega
Para los hispanohablantes Veraniega es una Pale Ale. Es de color amarillo pálido y consiste en trigo y malta. Esto le da a la cerveza un aroma floral. Tiene un suave sabor a cítricos y malta. Está más cerca de una cerveza que de una Pale ale en mi mente. Sin embargo, eso no quita sus características refrescantes. Hay una sutil amargura del lúpulo que combina perfectamente con mi comida.
For the English speakers Veraniega is a Pale Ale.
It's pale yellow in color and is consisting of wheat and malt. This gives the beer a floral aroma. It's got a mild citrus and malt flavor. It very closer to a lager than a Pale ale in my mind. However, that does not take away from its refreshing characteristics. There's a subtle hop bitterness that paired perfectly with my meal.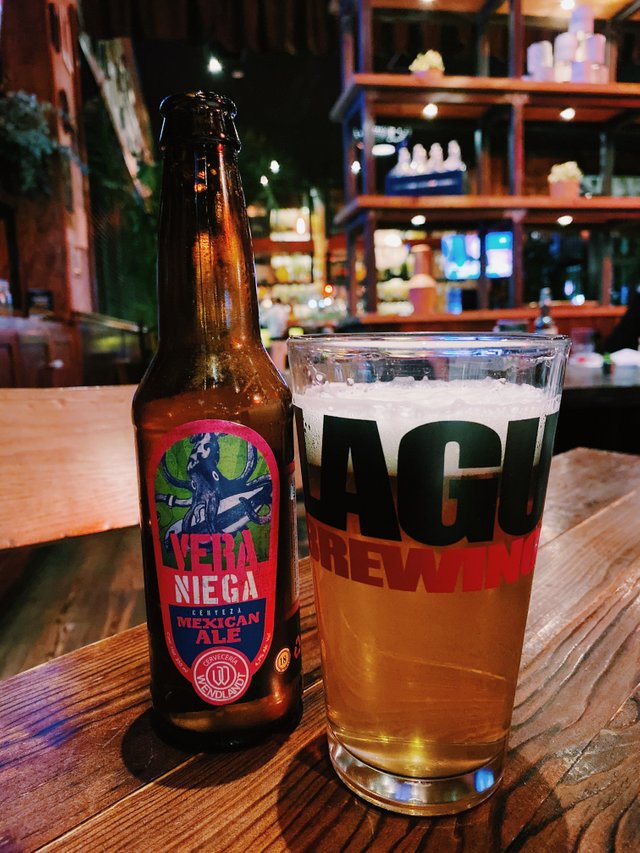 Bodega Tacos
It was recommended to try the bodega tacos. This is an Asada and bone marrow taco with fried herbs and salsa. Need I say more! Bone marrow is one of my favorite treats. It's buttery, meaty and melts in your mouth. I call it meat butter because it's that darn good.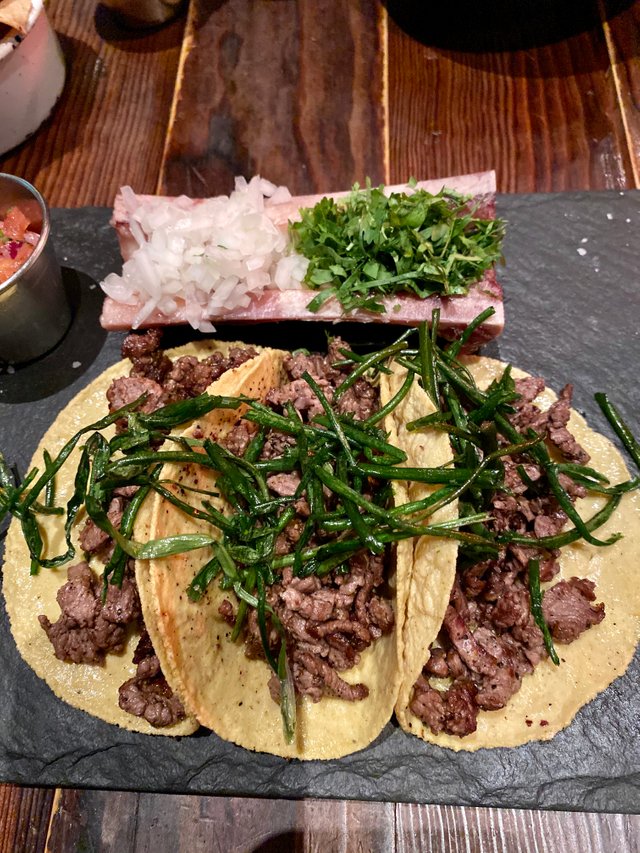 At around 350 paseos I thought this was a pretty reasonable meal. The tacos had hand made tortillas and the herbs were deep fried. The salsa was a bit spicy, but that cut through the the fat perfects. Honestly, this is one of the better meals I've had while traveling in Mexico.