I'm starting to gravitate back towards the sour ales. The beautiful beer is Berry'd Alive which is sour with blueberry and raspberries.
The appearance of this beer is stunning. I love the deep purple and reddish notes. The head also has a slight purple tint that makes this look delicate and delicious. When it comes down to it this looks more like a juice than a beer!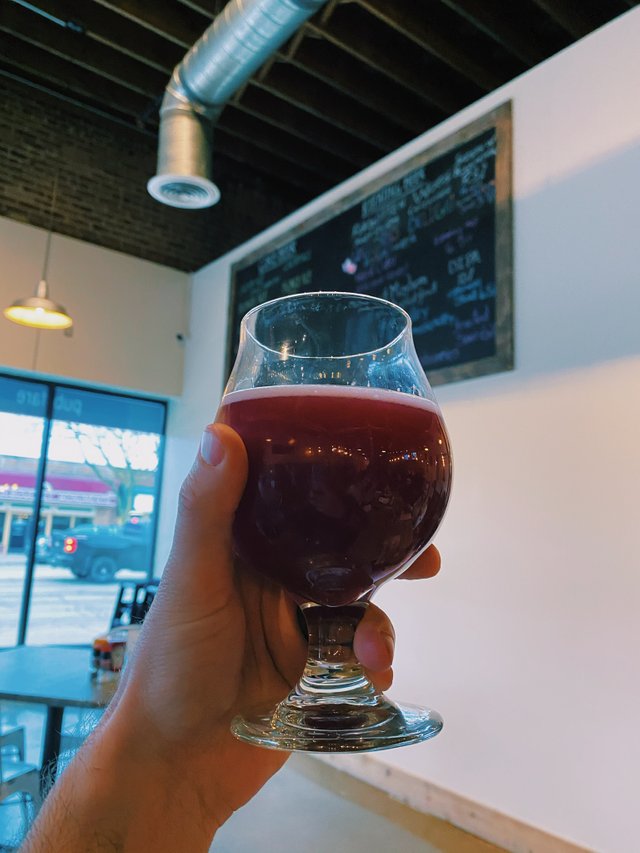 The aroma is sweet and slightly funky. I get notes of the fruit and a slight malt and wheat backbone. It's not a complex aroma or anything that I would consider outstanding.
The flavor is more of German wheat beer with a crisp, clean, tart blueberries and raspberries finish. I was wanting more sour funk. It's more of a fruited wheat beer. The flavor was pretty good, but felt flat of my expectations. I think my expectations of the beer impacted my review. This was hyped up a lot and now that it fell flat I think I'm not liking it as much. You never want to over promise and under deliver.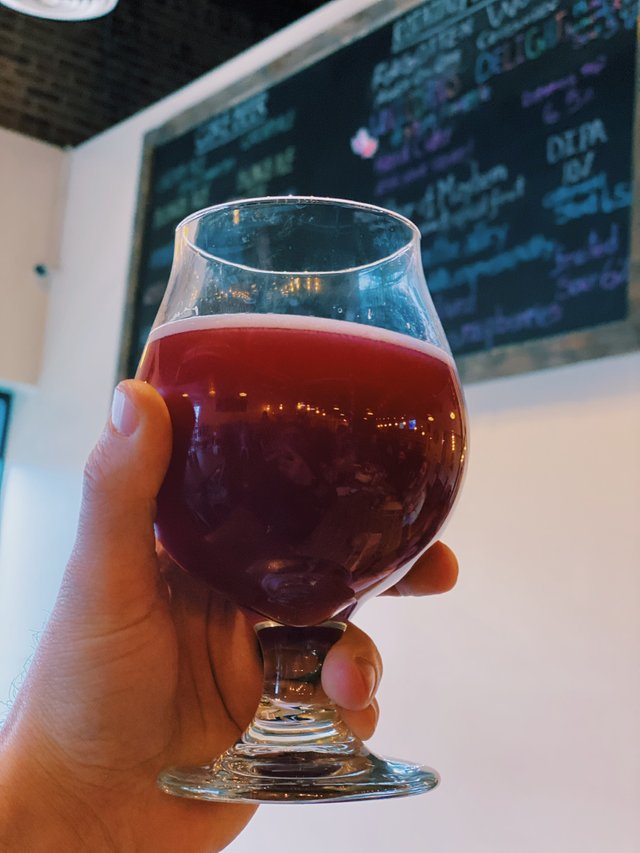 The mouthfeel was smooth and somewhat dry. It's got pretty good body which was nice. Overall, it's a good beer. It's not something that I would hype up, but it's a good offering in their beer selection. I'd recommend this for wine lovers and those who don't like traditional beer.