Hey Steeminas, dear BEER lovers
today I want to get you again a bit more into BEER.
During the last few weeks, the market price went down and this means it is the perfect time to get more BEER.
But first some stats from the world of BEER
Status of staked BEER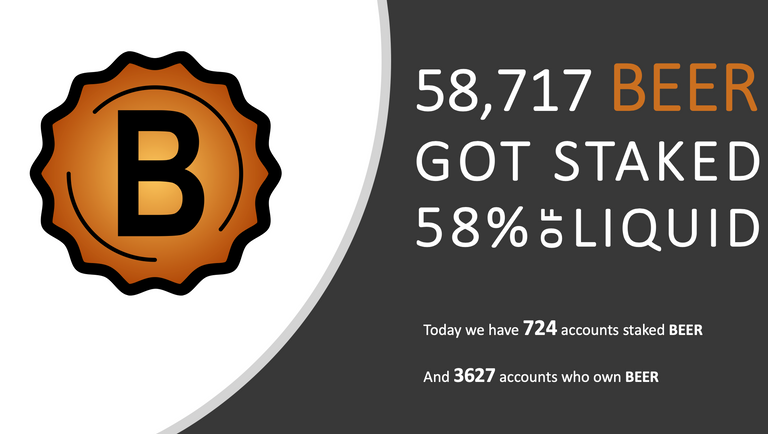 As you see above, the status of the staked BEER is already quite good as 58% off all liquid BEER is staked by and amount of 3627 Steemians.
That is soo damn cool and I like to say "THANKS FOR YOUR TRUST"
But we can do more and soon we get the BEERbank function, where you can send some BEER to another user.
---
How to Stake BEER
That is so easy as you only have to go to the Steem-Engine https://steem-engine.com/?p=market&t=BEER and click on your wallet.

If you have some liquid BEER in your account at the steem-engine, you only need to hit the little look icon and follow the dialog to add more BEER to the staked BEER
---
More BEER activity
During the last month, we see around 1/4 more activity on the BEER function. Means there are 25% more people getting additional rewards for their post by the beer community.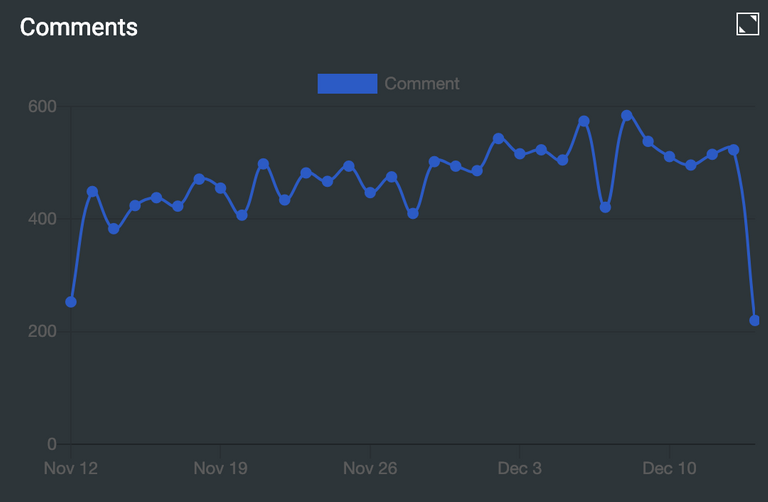 From around 400 calls in October we are now at around 500 to 540 in End of November and beginning of December.
---
BEER is again cheap
We plan a few of updates and as BEER is cheap at the moment, it might be a good moment to get some more.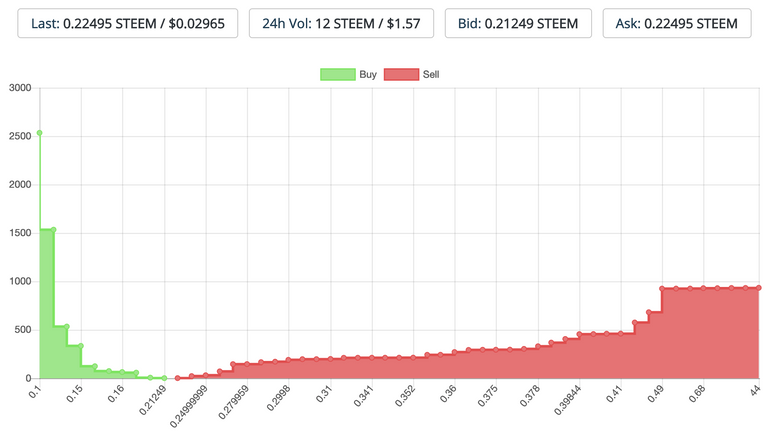 As you see, there is a lot cheap BEER on sale right now.
---
The BeerLover grows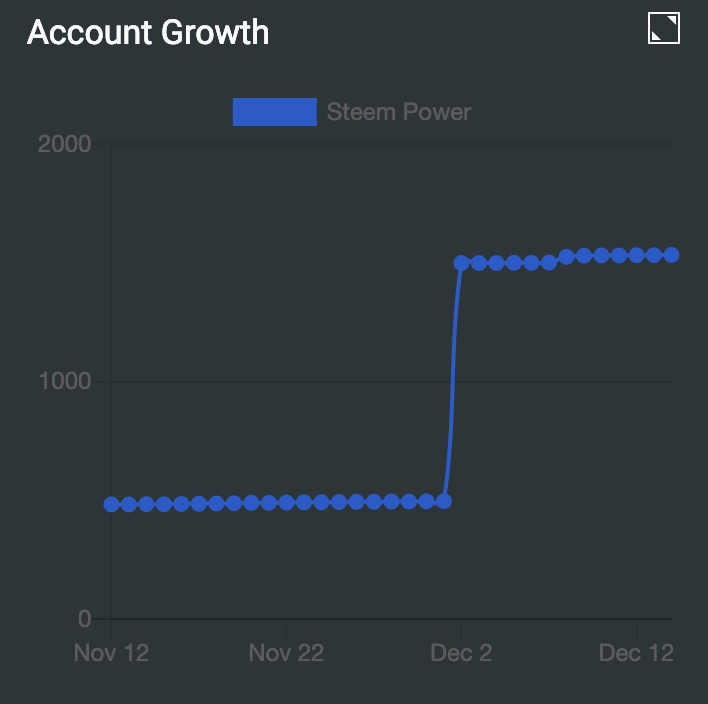 During the Steem Power Up Day we got another nice investment into the BeerLover from @detlev.
He send 1000 Steem to power up the @beerlover to grow this account into more power.
If you like to support the @beerlover as well, feel free to delegate any amount and we make sure you get some fun back.
---
Trade BEER outside the Steem-Engine
Yes, we are talking to some exchanges where you soon may trade your BEER against BTC, Ether, USD and some other pairs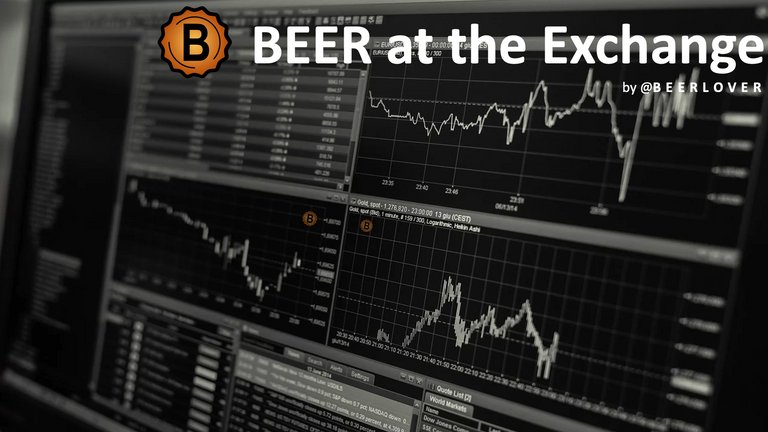 ---
Upcoming change
Since such a long time, we have the rule that you need to have 10 BEER to be able to send a bit of BEER to someone.
To boost the sales of BEER a bit we will change this before Xmas to an amount of 20 BEER. Please spread the word.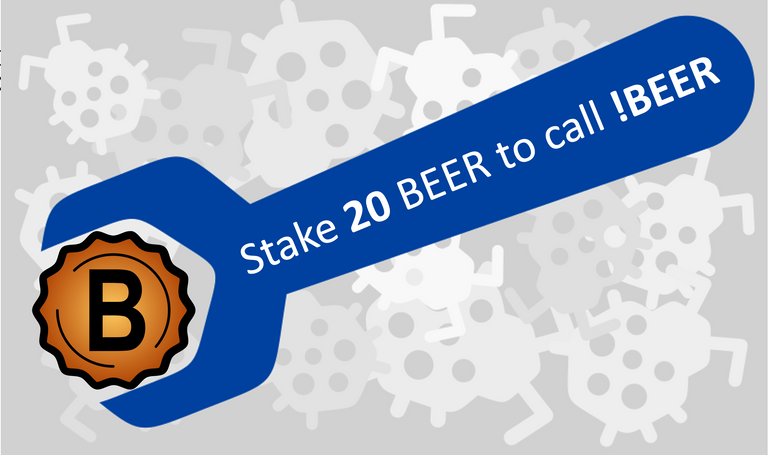 ---
Calling beery friends
The lovely Steemians who own some BEER might spread the word....
@johannpiber @solarwarrior @beerlover @holger80 @rondras @condeas @jaydih @uwelang @ibc @isdev @nicniezgrublem @edkarnie @reiseamateur @mad-runner @abitcoinskeptic @eii @isnochys @mcoinz79 @saboin @amico @ciuoto @rentmoney @roger.remix @tomhall @axeman @victor-alexander @schlees @ervin-lemark @kryptodenno @dera123 @muelli @investinthefutur @pjansen @tattoodjay @depot69 @rynow @steem-eng @curationhelper @gerber @seckorama @ben4ever @ben2ben @browery @balte @jeanpi1908 @mermaidvampire @jlsplatts @ruhrsearch @kadna @zekepickleman @bucipuci @tinamarr @cadawg @pixresteemer @lotto-austria @bitandi @mhm-philippines @achimmertens @definethedollar @dylanhobalart @elikast @fedesox @joanstewart @maruskina @libertycrypto27 @janton @crypticat @city-of-dresden @iven @criticalthinkin @pab.ink @wwwiebe @jjprac @elizacheng @whatsup @kirstin @meins0815 @barmbo @muscara @steevc @jeffjagoe @pundito @bitpizza @steemrentetoken @mkt @misan @riczuniform @exyle @dreimaldad @broxi @olivia08 @crimo @plankton.token @foodfightfriday @freebornangel @vanessav @aggroed @tiblog @donald.porter @bashadow @cloudblade @yuriitonkov @reggaemuffin @yabapmatt @beers @harveyword @beerchaintech @beer @fedesh @applecrisp @wakeupkitty @pixelfan @chriddi @curationvoter @robibasa @joanawatts @bluerobo @otom @blue.rabbit @kus-knee @borran @mittwochsquickie @beerbank @amico.sports @duranzo89 @weedcash.rewards @rollie1212 @backinblackdevil @benedict08 @investyourvote @lordvdr @dotwin1981 @petrvl @davedickeyyall @pixelworld @forykw @fishyculture @altobee @claudio83 @cryptictruth @transom @palnetvoter @immanuel94 @gaich @tggr @spurisna @phoenixwren @melinda010100 @amico.photo @filosof103 @rentenbot @hans001 @isarmoewe @revisesociology @musicvoter2 @xlisto @godfish @alexvan @porcocane @crypto-pixie @simplymike @chrismadcboy2016 @enm1 @cryptospa @der-prophet @cervisia @wpblogger-de @shasta @armandosodano @desyfit @uruguru @augustimo @miti @felander @feuerelfe @artmentor @toofasteddie @handofzara @miketr @skramatters @brittandjosie @qwerrie @hairyfairy @alenox @arcange @dmilliz @amico.tunes @amico.pal @flaxz @jedigeiss @happyphoenix @siphon @fullcoverbetting @sportfrei @bethvalverde @sparstrumpf @theturtleproject @rullicky @zockerpeine @unsuwe @cflclosers @jluvs2fly @gallya @moncia90 @actifit-peter @verhp11 @canna-collective @kissi @braaiboy @preparedwombat @jamethiel @karinxxl @manniman @gimba @quekery @exhaust @psionic-tremors @crimcrim @russia-btc @cryptobrewmaster @powerpaul @j85063 @lightcaptured @abh12345 @thomasthewolf @astrophoto.kevin @arunava @huntforsteem @buggedout @smyle @c3r34lk1ll3r @dexpartacus @banjo @saun @quinneaker @g10a @schamangerbert @emrebeyler @summertooth @philippekiene @indextrader24 @jkv @bodie7 @bonp @splatz @minimining @primersion @steem-bootcamp @atomcollector @kieny @steemrente @louis88 @xstern93 @oldtimer @dandays @curation.neo @kanrat @nerdtopiade @chroniccoin @womic @umuk @elotro @tijntje @spiceboyz @tokenindustry @syalla @johnboywalton @mundharmonika @rossfletcher @udabeu @shoemanchu @nakedverse @shanibeer @tangmo @jurich60 @meeplecomposer @steemexplorers @nodex @rivalzzz @iamraincrystal @tazi @jonyoudyer @kristin @geiwoyibeipijiu @daddygarsha @vittoriozuccala @musicvoter @slobberchops @cultus-forex @haegar85 @chruuselbeeri @darrenfj @ayjoe @philfreetotravel @dswigle @stuffbyspencer @traciyork @wenchebakken @cindyhartz @hmayak @ronaldoavelino @teo93 @shadowmask @stever82 @chunkysoupsvc @amico.ccc @monsterbuster @bambuka @davidesimoncini @ali-h @miroslavrc @sportcheck
---
Stay tuned for more information
The team behind this - mainly fun and community orientated - token is working on some tools and will be ready soon.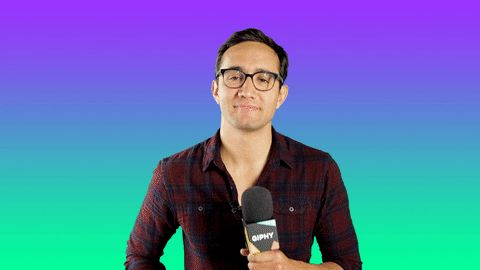 ---

Anyway,
if you like fun and beer and blockchain,
have a look to the BEER token

---
---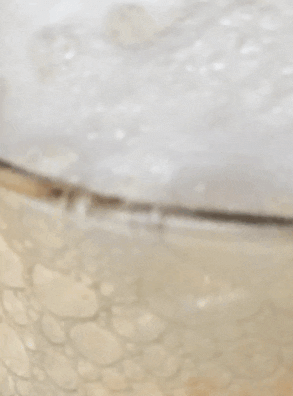 CHEERS
UPVOTE
FOLLOW
ENGAGE
---