Let's take our minds off all the craziness in the world and give a moment to appreciate the finer things that can be found right under your nose.
Over the past few years I've started to discover a world of proper ale. Not your Stella Artois' or Budweiser's, no, I'll leave those for untrained pallets. The beverages I've come aquatinted to drinking are much tastier and once you taste them you can never return.
In this post I present you with two of my favourites, which is slightly misleading to say, as calling any of these favourites is like choosing which of your children you like best.
Better the devil you know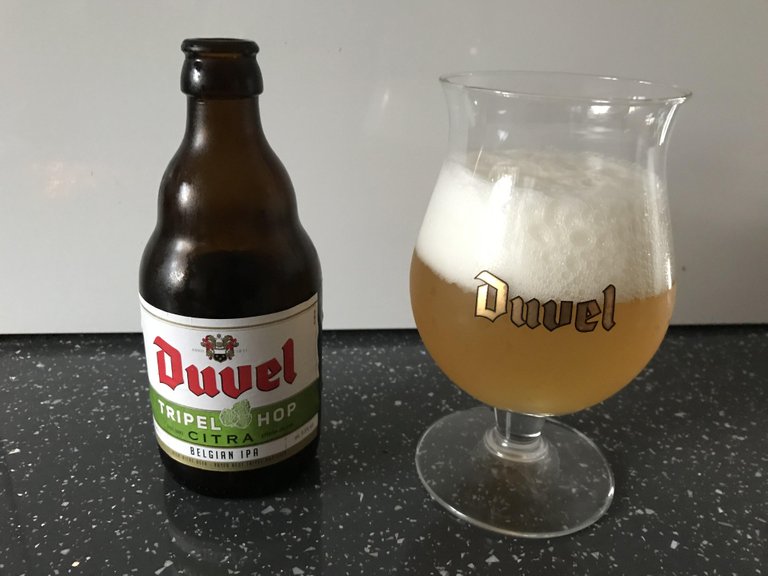 I first discovered this brand while living in the Netherlands. I used to frequent a bar that served Duvel on tap. This was just regular Duvel though and not the Citra triple hop I'm promoting today. Nevertheless, both varieties are wonderful to drink, but please beware as both of these Belgian IPA's are as strong as a tramps morning breath! Tipping the barley scale at an eye-watering 9.5% you don't need to drink many of these before you're reaching for the karaoke mic. But don't be put off with the high level of alcohol within this stubby bottle, this ain't no park bench rocket fuel. Normally any beer above 7% has an odd taste that must come from the extra alcohol, but somehow Duvel have found a way to blend in this extra kick and make it add to the taste in an amazingly unique way. It's chemistry like this that has allowed them to add a twist of citrus(something that would normally turn me away from any beer) and still produce a beer that makes you want to buy a spare liver.
Duvel Citra can be picked up from your local supermarket at the reasonable price of £2.50 per bottle. If you are lucky enough to come across Duvel's experimental hop, Duvel 365, do not hesitate to buy as many as they have. This discontinued version is as rare as it is tasty and I would give all my steem for just one more taste.
Cheeky Little Rebel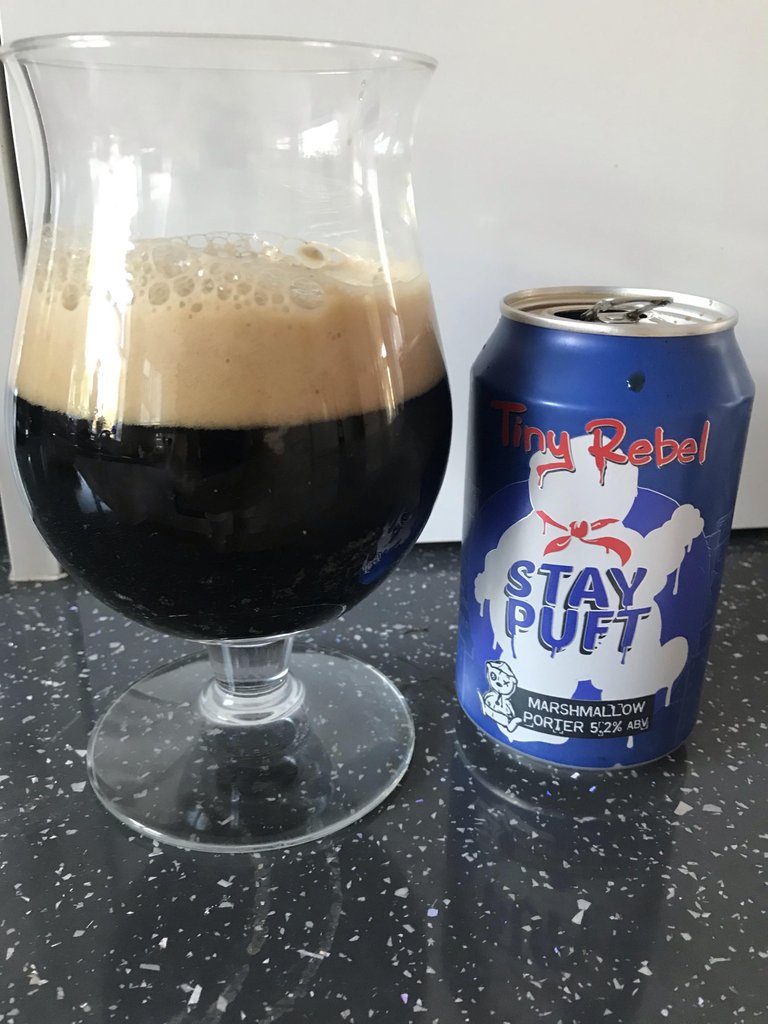 Under normal circumstances neither chocolate or marshmallow should ever be mixed with beer, but this isn't your normal brewery.
Stay Puft marshmallow Porter is the produce of Leicestershire brewery, Tiny Rebel. This is a brewery, and a beer, that has only recently come to my attention and this is mainly due to the introduction of micro-breweries popping up around town. These places prefer to stock beverages brewed locally and I for one have no problem at all with that, especially when it leads me to gems like this one.
Wrapped in a can that's cooler than an eskimos nose, this brew is as eye-catching as it is unique. Now let's not stand around gawping at the scenery because the proof of the pudding is always in the tasting. But wait just a moment as this porter has one more trick up its sleeve and that's all thanks to those mad-scientist who had the crazy idea to add chocolate and marshmallow to the mix. Every time, and I do mean every single time, I pour a can of Stay Puft into my special glass, I spend the first few moments just sniffing at the dark malty brew. The aroma is so good it makes me want to bathe in it, but at £3.50 a can that would be one super-expensive bath!
So with the ceremony out of the way it's time to give my palette a treat...and boy, what a treat! Admittedly I am a chocoholic and although I'm not an alcoholic beer is also another of my favourite tastes. With that in mind it should come as no surprise to me how good this tastes, but never have I had the urge to dip my chocolate biscuits in my beer. Maybe from now on I might but then again I could just buy more Stay Puft and leave the mix to the experts, probably best.
Tiny Rebel is not yet stocked in the supermarkets, so for now I have to pay the inflated prices of the micro-pubs or buy online in bulk. This is the only negative I can think of right now, but then again often the best fruits are hardest to reach and if it were any other way they might not taste as good.