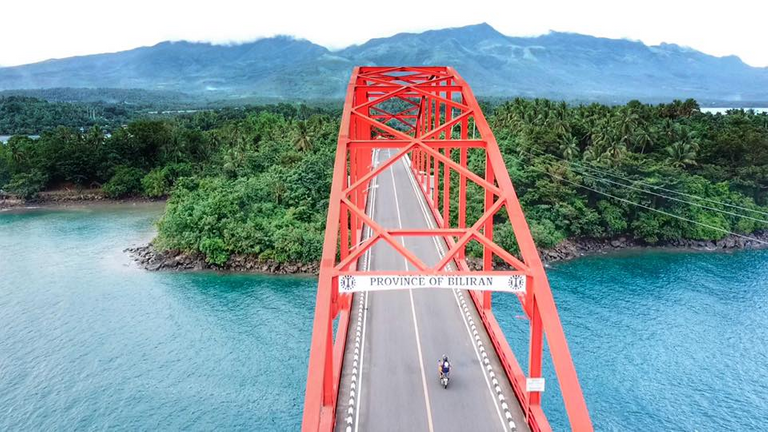 Source
Biliran.
To be honest, I didn't even realize it was a Province until 2017. Originally I thought that Eastern Visayas was just Leyte, and Samar. Wrong. There are actually six Provinces in this part of the Philippines.
Anyways, I only spent a few days exploring Biliran Island, but what I found... was serenity. It was as if I had disconnected, and reconnected to the world around me. Everywhere I went on this island, I felt a calming effect. Driving across the island, over a volcanic mountain road lined with rice fields... Taking a bath in the refreshingly clean and cold waters of tinago falls... Eating healthy organic adobo, with a side of blue rice... Staring at sunsets and the moon rising over volcanoes... Making tambay with friendly locals.

Source
Author Bio:
This article was written by BecomingFilipino. The journey of a Canadian sharing happiness, adventure and Love of Filipino Culture.
Facebook: https://www.facebook.com/becomingfilipino/
Website: http://www.becomingfilipino.com
Steem Account Status: Unclaimed
Are you BecomingFilipino? If so, you have a Steem account that is unclaimed with pending cryptocurrency rewards sitting in it from your content. Your account was reserved by life.syndication and is receiving the rewards of all posts syndicated from your content on other sites.
If you want to claim this account and the rewards that it has been collecting, please contact contrabourdon#9139 on Discord to claim the account. You can also view the rewards currently sitting in the account by visiting the wallet page for this account.
What is content syndication?
life.syndication is syndicating high-quality lifestyle content from across the internet. We're also creating free Steem accounts for the authors of that content who have not yet discovered the Steem blockchain as a means to monetising their content and we're listing those accounts as the 50% beneficiaries to all the rewards.