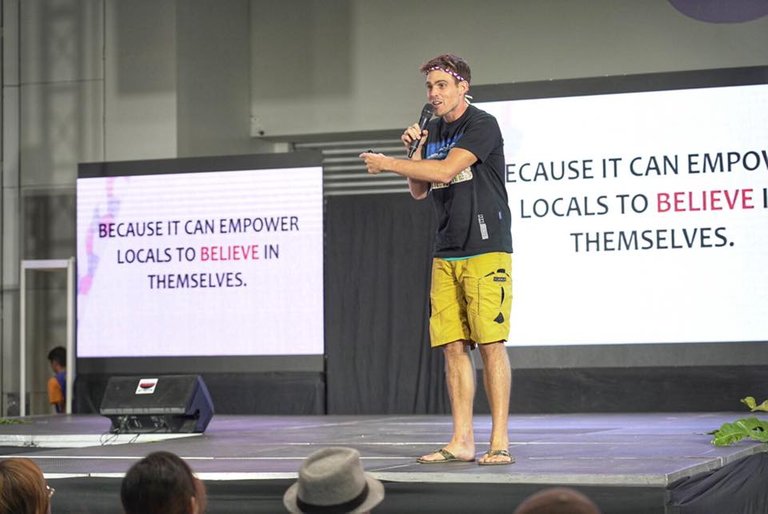 Source
"Because it can empower locals to believe in themselves."
If you watched today at the Philippine Travel Mart, you would have seen and felt the emotion in me. In fact, as I type this right now, I am still emotional. Whenever I am given the opportunity to stand up in public, reflect on, and share experiences here in the Philippines... It makes me want to cry. It reminds me just how beautiful it can be when we travel and explore here! When we do so...
With an open mind.
With the right intentions.
Author Bio:
This article was written by BecomingFilipino. The journey of a Canadian sharing happiness, adventure and Love of Filipino Culture.
Facebook: https://www.facebook.com/becomingfilipino/
Website: http://www.becomingfilipino.com
Steem Account Status: Unclaimed
Are you BecomingFilipino? If so, you have a Steem account that is unclaimed with pending cryptocurrency rewards sitting in it from your content. Your account was reserved by life.syndication and is receiving the rewards of all posts syndicated from your content on other sites.
If you want to claim this account and the rewards that it has been collecting, please contact contrabourdon#9139 on Discord to claim the account. You can also view the rewards currently sitting in the account by visiting the wallet page for this account.
What is content syndication?
life.syndication is syndicating high-quality lifestyle content from across the internet. We're also creating free Steem accounts for the authors of that content who have not yet discovered the Steem blockchain as a means to monetising their content and we're listing those accounts as the 50% beneficiaries to all the rewards.