Here are a few sights from a fall walk for this #beautifulsunday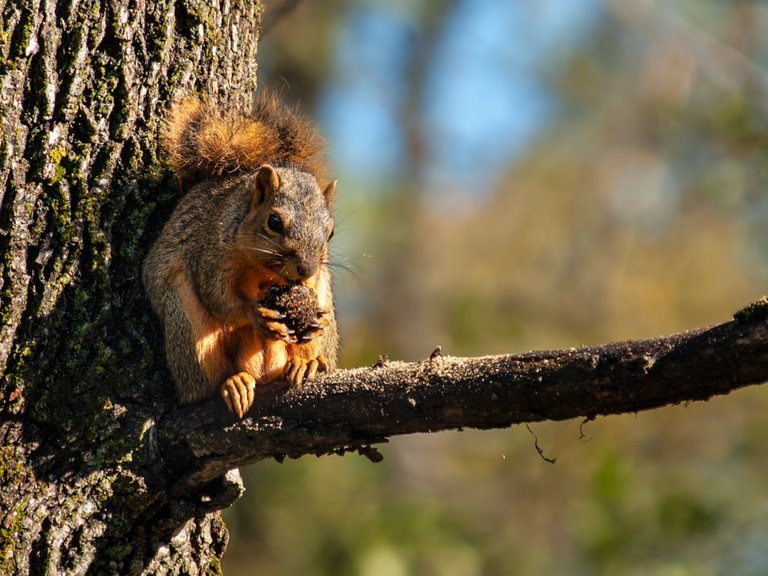 Finally there was a sunny day here in Illinois. Perfect for going out with the zoom lens as it only works when the sun is bright.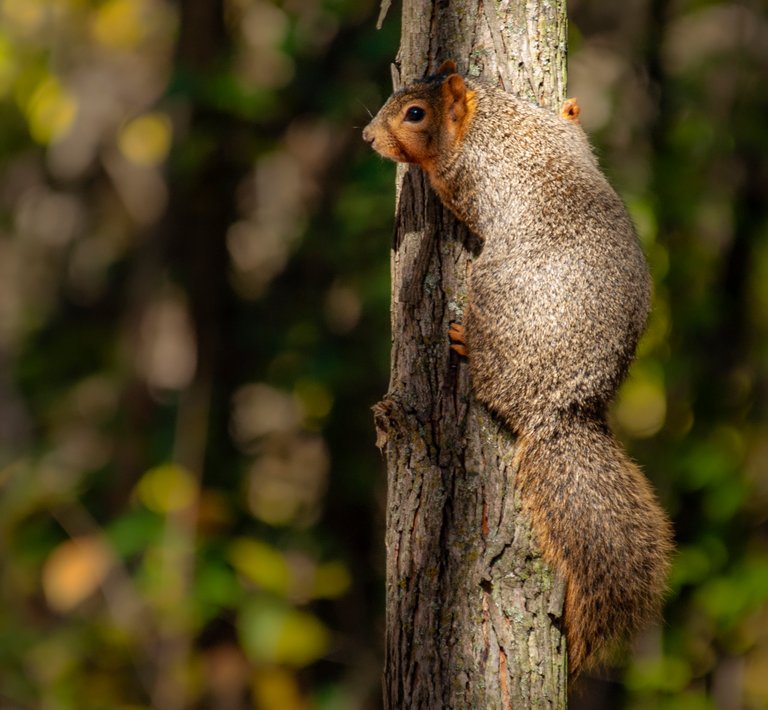 The squirrels were busy trying to harvest and stash as many acorns as possible for winter.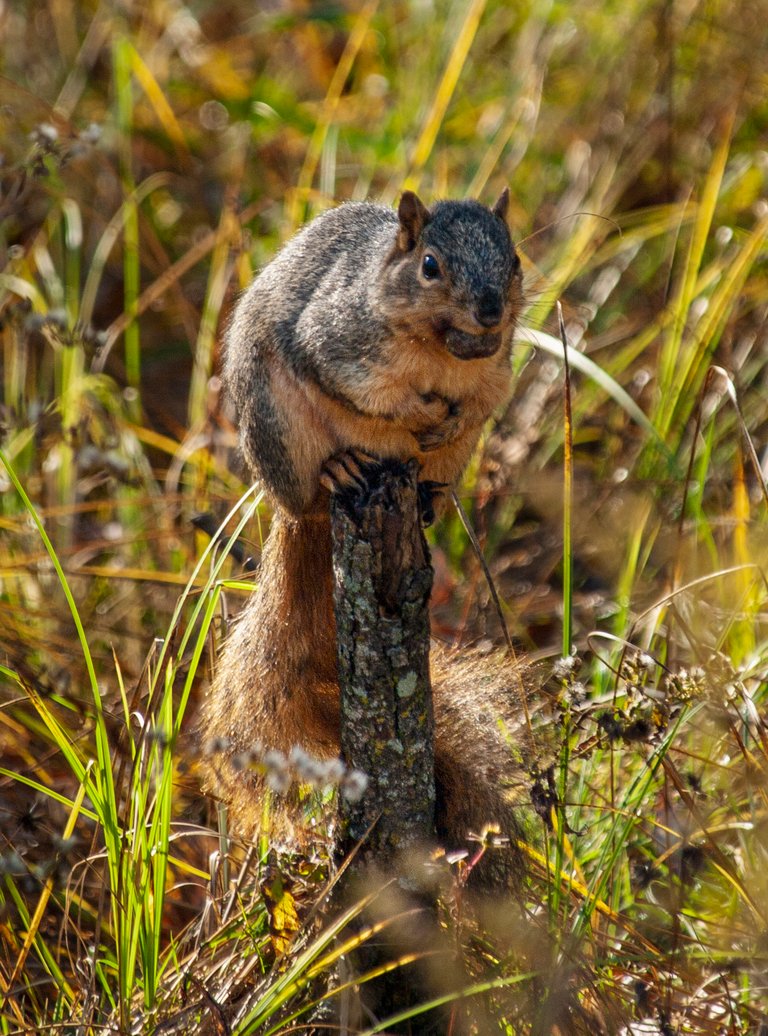 It's hard to find a squirrel without an acorn in its mouth right now.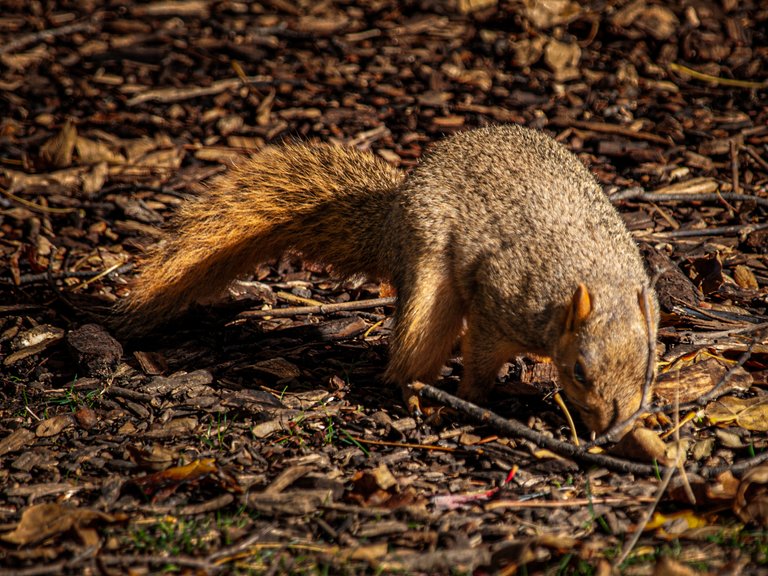 This one was burying an acorn that will probably just be stolen by another squirrel later in the day.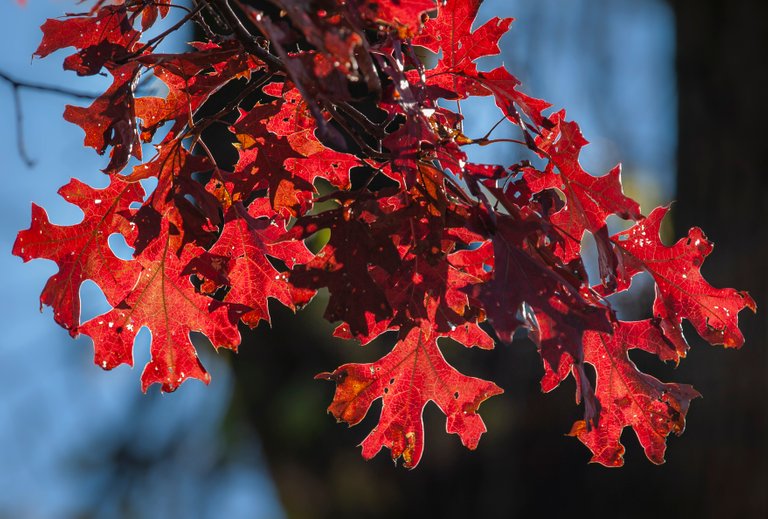 The leaves were nice and bright especially backlit against the sun.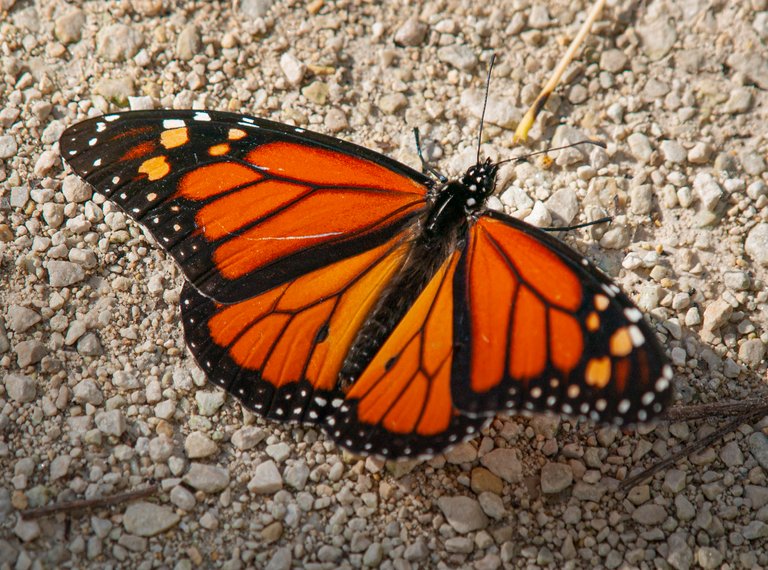 I found one of the last monarch that was cold and trying to warm up in the sun. I hope it will be able to fly south before winter fully hits.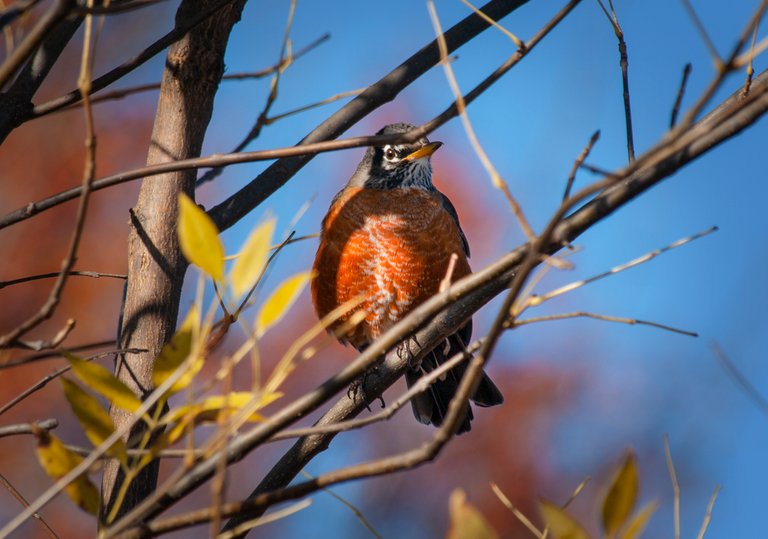 The robins are still around and their red breasts match the red leaves nicely. Once the ground freezes enough they'll move south.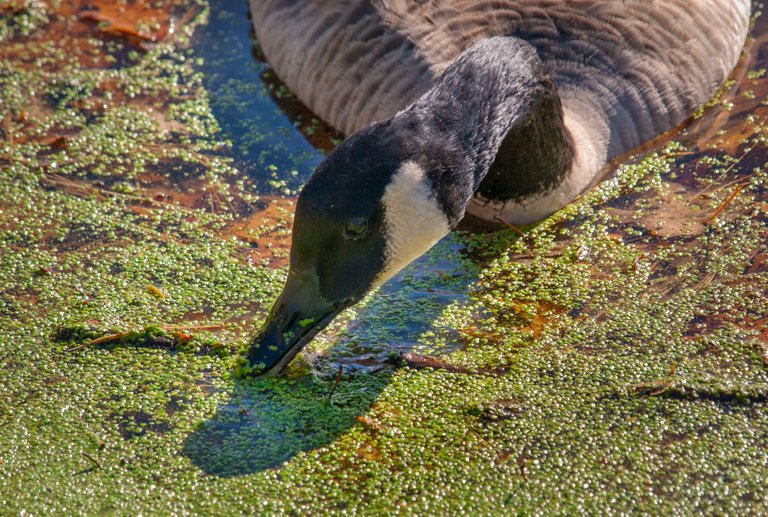 Finally the Canadian geese are still around and they'll be around all winter. This one was chowing down on the last of the duck weed.
Happy #beautifulsunday :-)