This is my entry for #beautifulsunday created by @ace108. This Sunday was the first time I had a meet up with an old friend at Verasu. This is my favorite place for having tea or coffee with friends as Verasu situates in the greenest road in Bangkok called Wireless road (meaning 'radio' or 'vittayu' in Thai).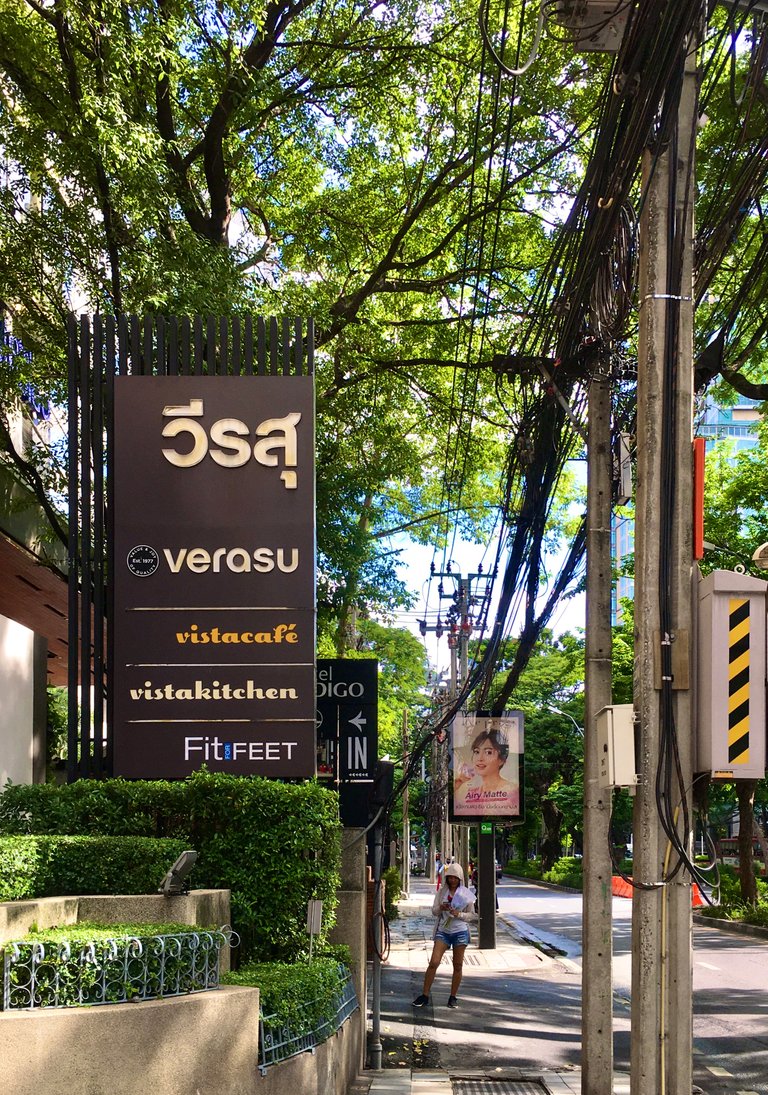 The trees along this old road are quite old and some had been cut down because of some broken branches had fallen onto the road. Verasu is one of the first shops that imported cooking utensils from Europe over fifty years ago. Nowadays, Verasu has both a restaurant and coffee corners including a bakery. This shop has become a popular meeting place for lunch and coffee or tea break meetup,and for people who like all the best cooking gadgets from European countries.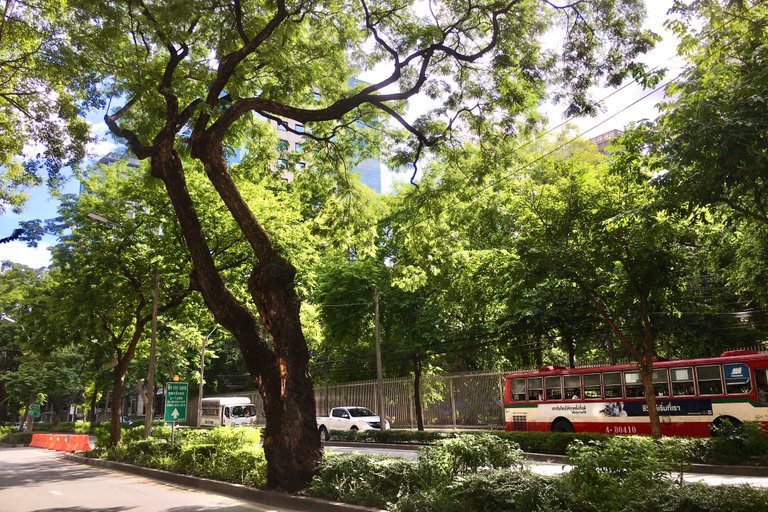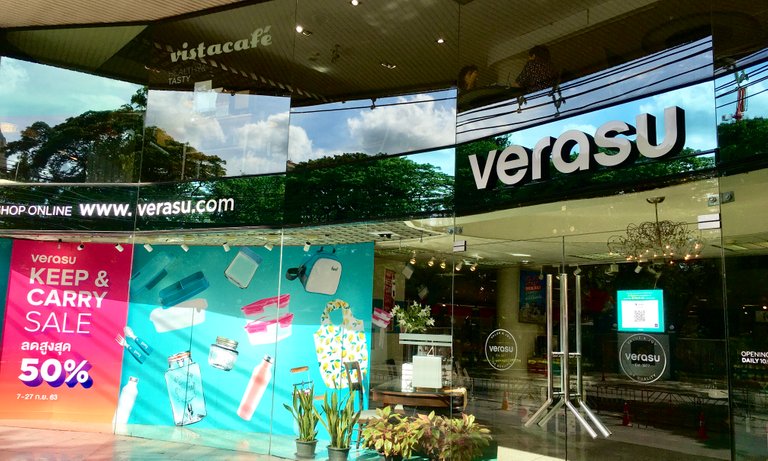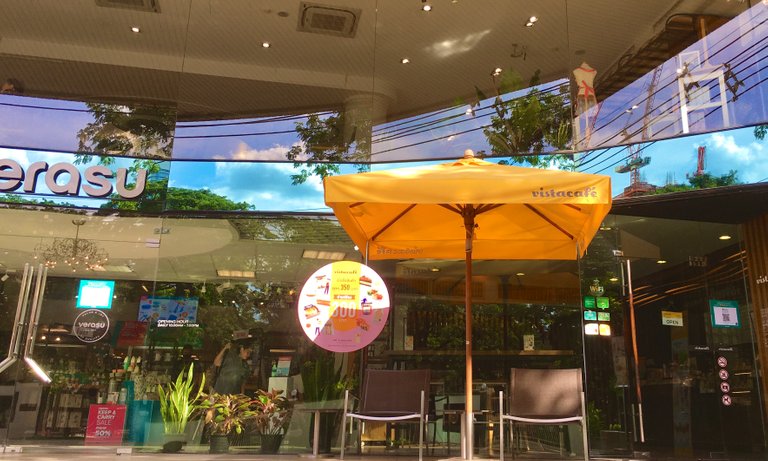 The Residence of the American Ambassador opposite Verasu has been through some changes: new iron fence and more protective blinds inside the ground. We could see the newly painted fence of the Residence from the Vista coffee shop.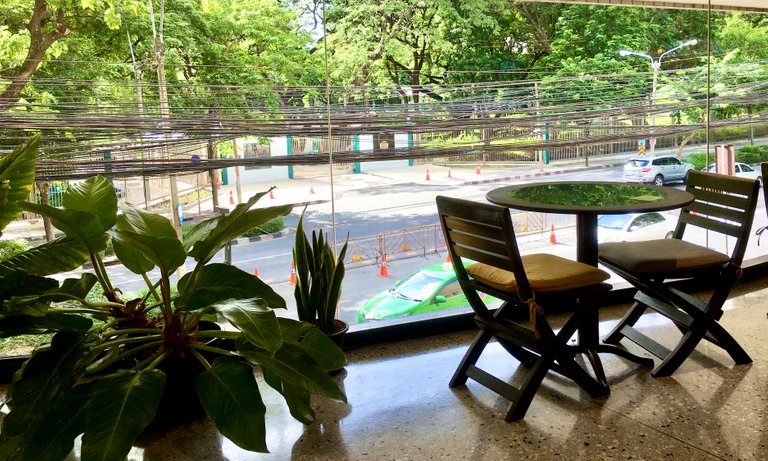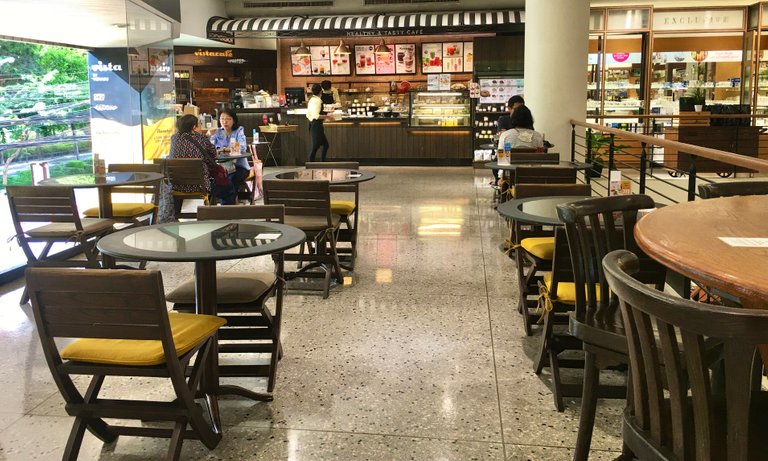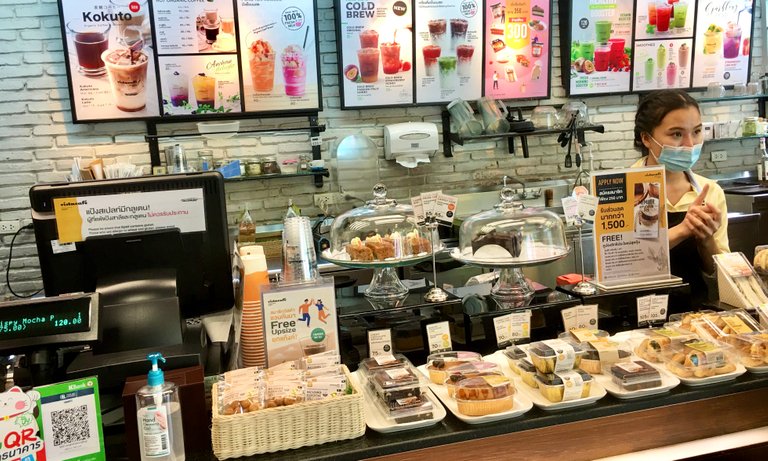 The whole shop was very quiet with very few customers. Some of the older staff were no longer there, and there were signs of special price reduction in all departments. My friend was a bit late so I had the chance to walk around the shop surveying some interesting items. If I were a restaurant or coffee shop owner, I would be very delighted at huge discount in prices. I was very impressed by the varieties of coffee makers there.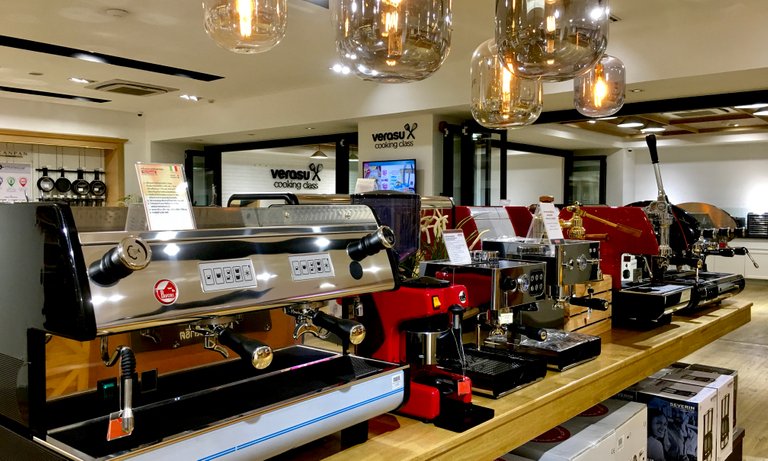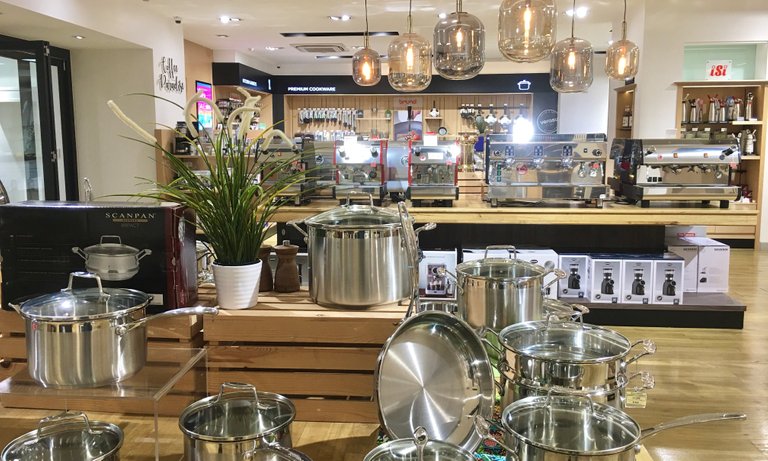 วันอาทิตย์ที่ผ่านมาเรานัดไปเจอเพื่อนที่ร้านวีรสุ ที่ถนนวิทยุที่มีต้นไม้ขนาดใหญ่อยู่เรียงรายตามถนน ถนนนี้จึงมีความร่มรื่นและสวยงามกว่าถนนสายอื่นๆ ต้นไม้หลายต้นมีอายุมากเกือบร้อยปีแล้ว บางครั้งกิ่งไม้ก็หักลงมาที่ถนน บางต้นเริ่มผุทำให้มีการตัดต้นไม้เก่าแก่ไปหลายต้น แต่ถนนวิทยุก็ยังเป็นถนนที่น่าเดินทางผ่าน ร้านวีรสุเป็นร้านขายเครื่องครัวและเครื่องมือทำขนมที่เก่าแก่มากกว่าห้าสิบปี ปัจจุบันร้านนี้เป็นสาขาที่ถนนวิทยุ ที่มีร่านอาหารและร้านกาแฟด้วย ทำให้ร้านนี้กลายเป็นที่พบปะนัดพบเพื่อกินข้าวกลางวัน หรือมาดื่มน้ำชาตอนบ่าย เรานัดเจอเพื่อนเก่าที่นั่นเป็นครั้งแรกหลังจากยุติการล็อกดาวน์ เพื่อนมาถึงช้าทำให้เราพอมีเวลาเดินเล่นดูของที่กำลังลดราคา เรายึกเสียดายที่เราได้ซื้อของใช้บางอย่างตอนที่เขายังไม่ได้ลดราคา เราเคยอยากได้เครื่องต้มกาแฟ แค่ตอนนี้เราหันมาดื่มชามากกว่าเพื่อสุขภาพ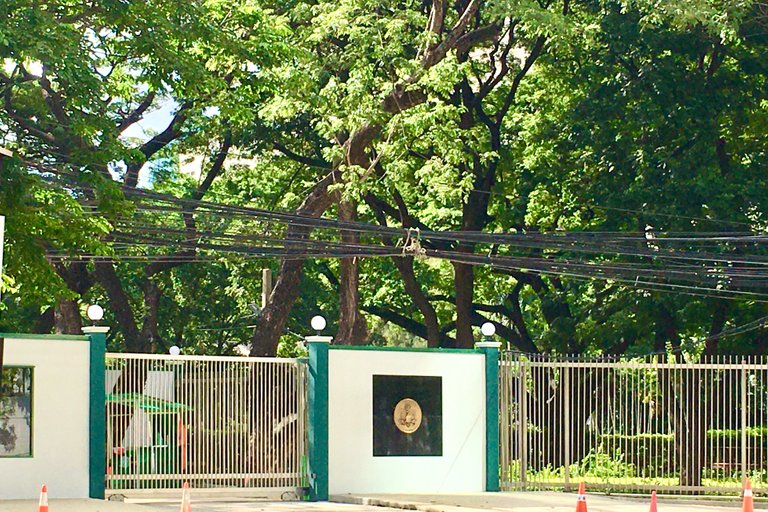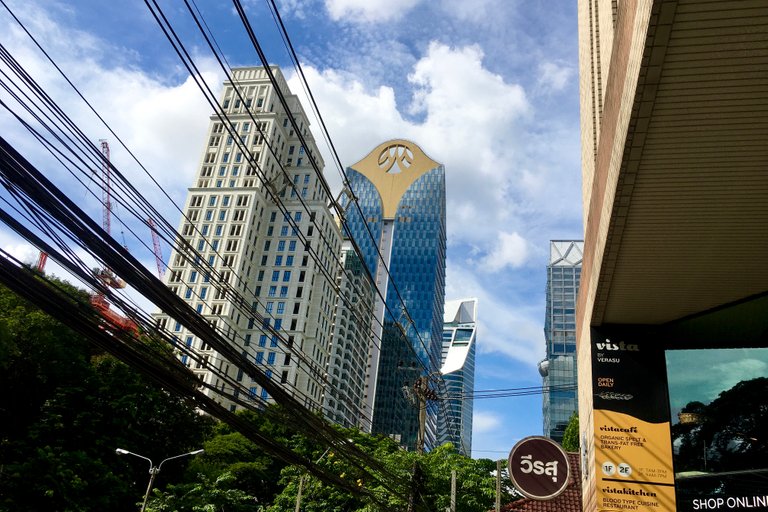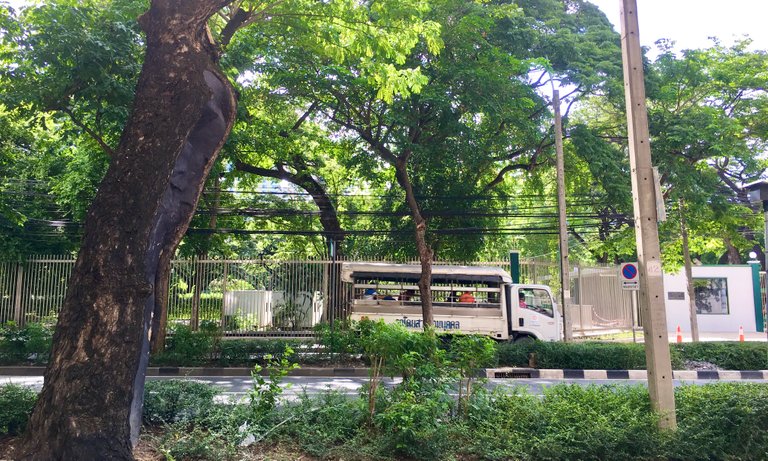 บ้านพักของท่านฑูตอเมริกาประจำประเทศไทย อยู่ตรงข้ามร้านวีรสุพอดี เราสามารถมองเห็นประตูทางเข้าและรั้วเหล็กที่เขาพึ่งทำใหม่ได้ จากร้านกาแฟที่ชั้นสอง สนามหญ้าแบต้นไม้ในนั้นดูดีมาก แต่เราสังเกตว่ามีการทำรั้วใหม่ให้สูงกว่าเดิม และทาสีใหม่ นอกจากนี้ยังมีการสร้างที่บังตาเพิ่มขึ้น ทำให้เราไม่สามารถมองเห็นบ้านเหมือนในอดีต ในร้านมีลูกค้าไม่ถึงสิบคน ถ้าเป็นอย่างนี้ต่อไปเรื่อยๆ เราริดว่าเขาคงต้องปิดร้านแน่นอน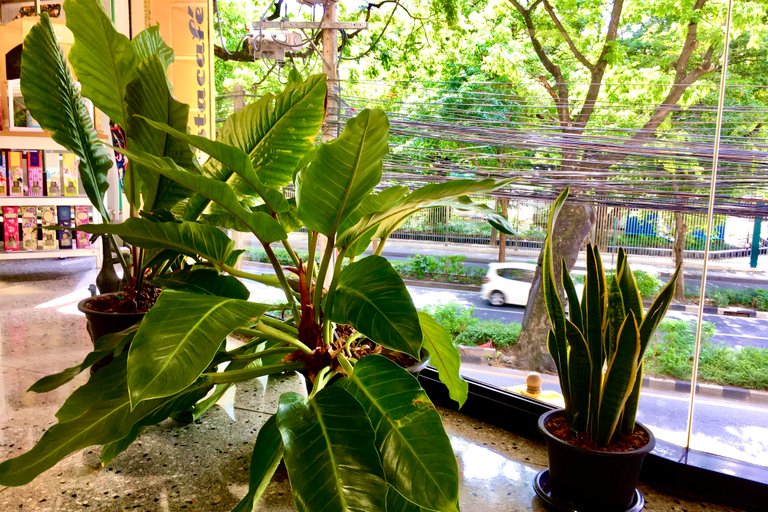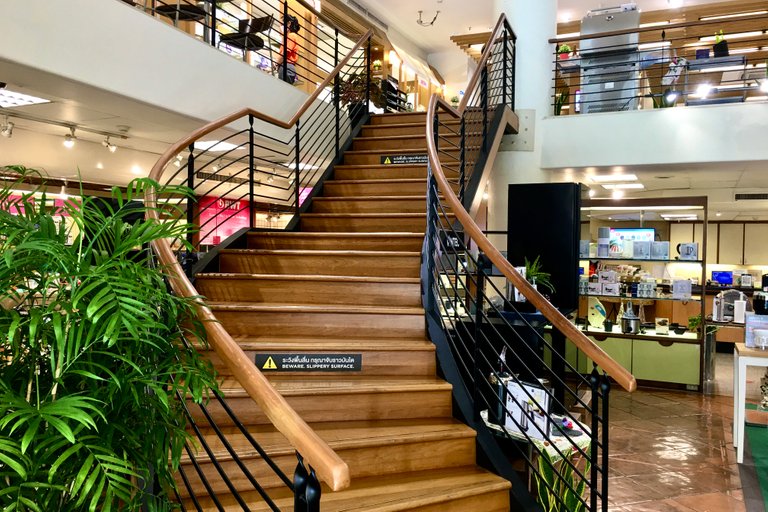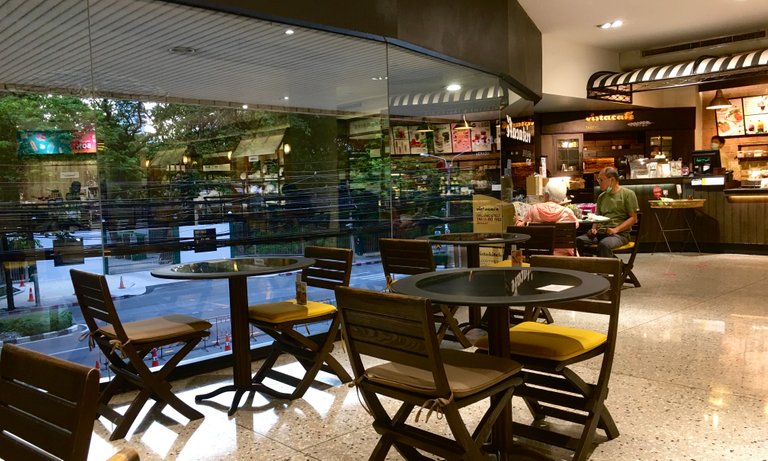 Walking around the shop, I was quite amazed by all the new and old items on display. People who designed and created these gadgets and objects must be very special kind of people. I could never imagine or invent any of these items displayed on various shelves. I felt as if I was walking in a museum of the history of mankind, looking back at future archeological finds or household objects.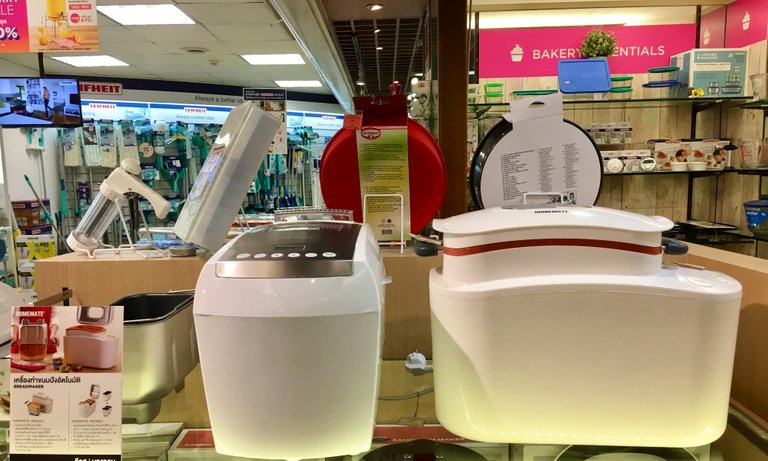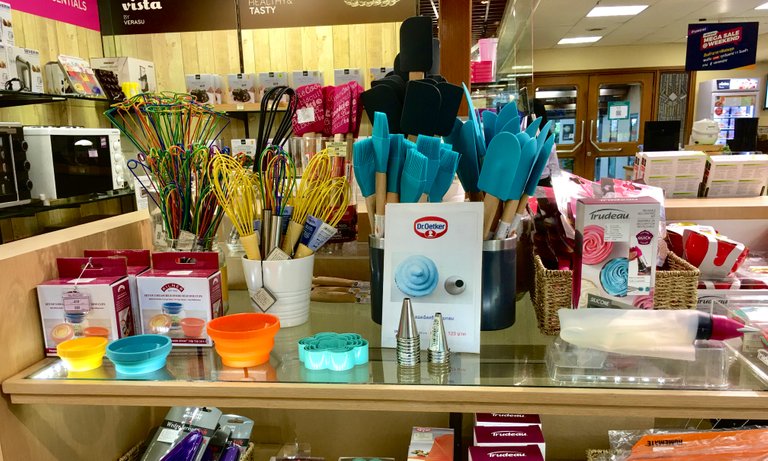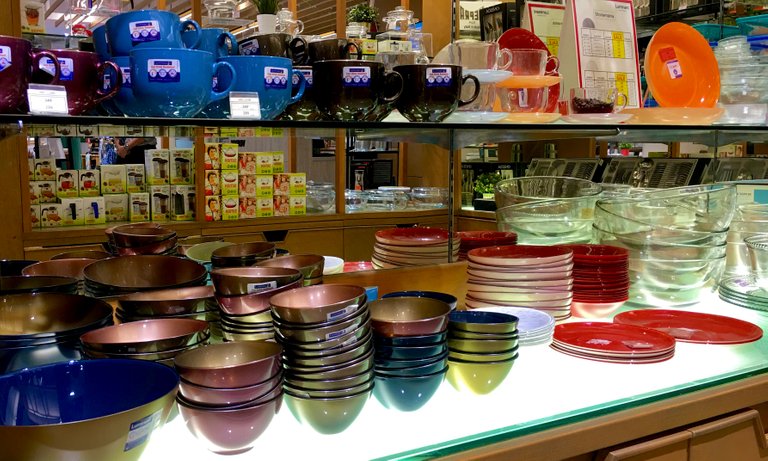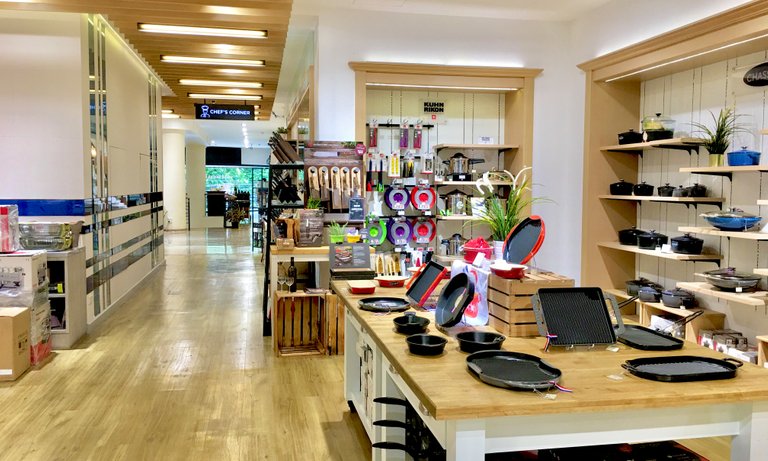 I just hope that airports would be fully operational soon as that economy could get back to its usual velocity. I would like to see this shop and other shops becoming crowded as in previous days.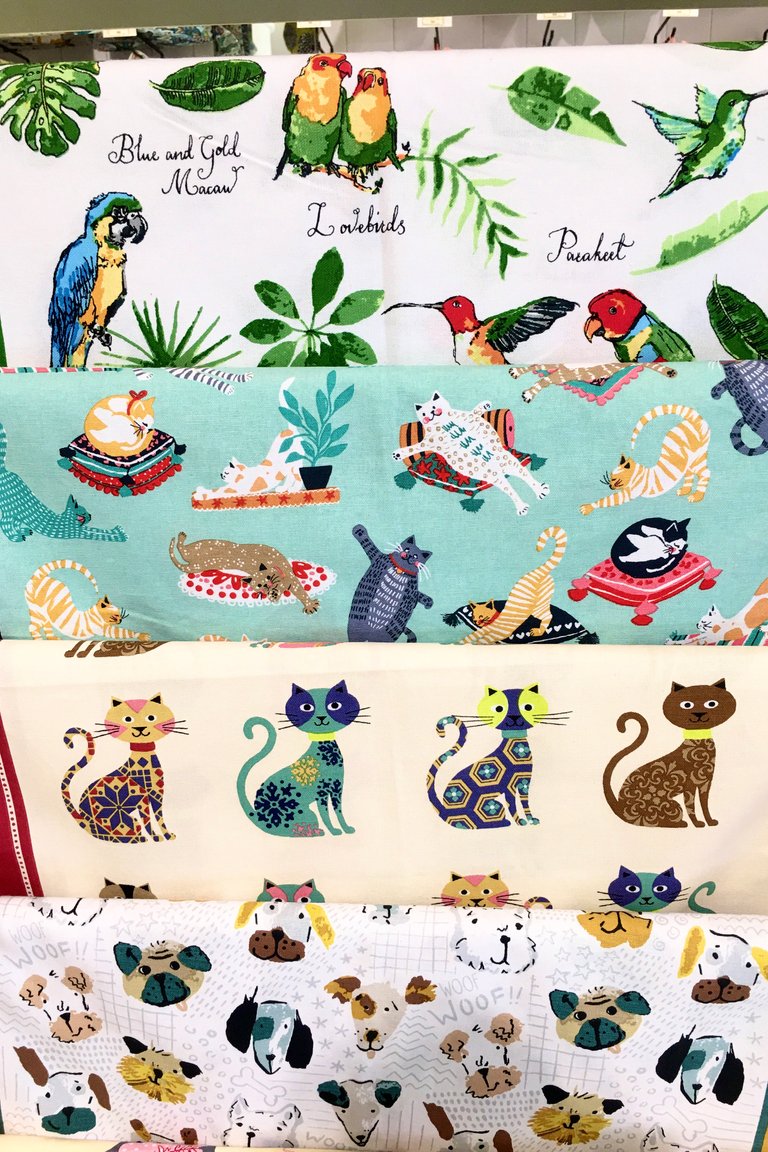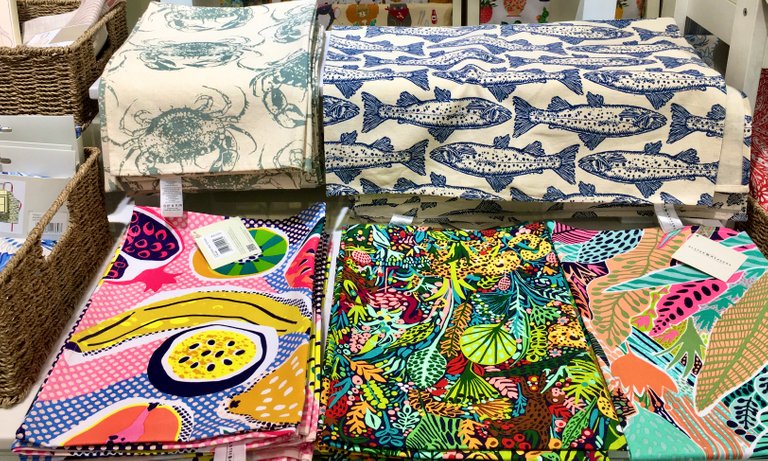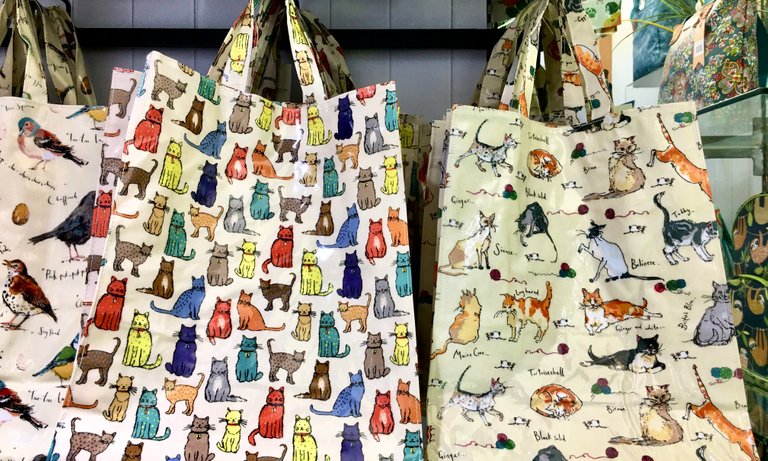 Wishing you all a very nice and successful week.
Cheers.