This is my entry for #beautifulsunday created by @ace108. Life in the countryside is very busy with unfinished work to be followed up the next day. So, it was nice to take some time off to walk around and survey changes in my garden. I was very glad to see the jackfruit tree was holding up all the heavy fruits very well. I was thinking of taking some smaller fruits off the tree to make it lighter for the tree.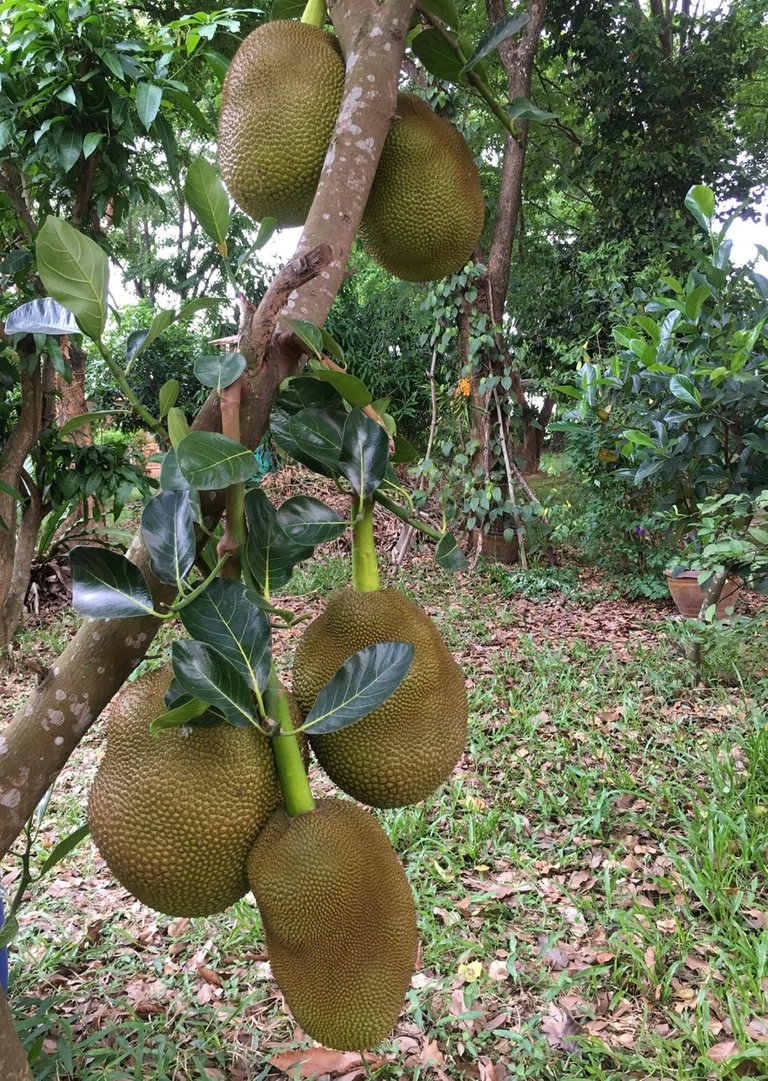 My decision to give this tree a semi-hard pruning was surprisingly effective; the tree produced so many fruits for the first time. What I have learned from working with local villagers was that they didn't always know about good gardening practice. They could only follow what their elders had been doing fir generations. They are not internet savvy nor very literate so they could not access new information on technology or gardening techniques. This made me more proactive in my search for gardening knowledge. When I had the time to set up my own green house, I could experiment with what I have learned.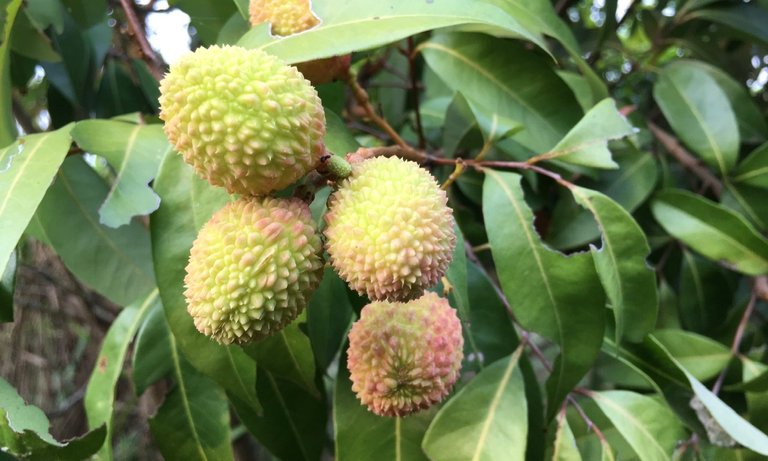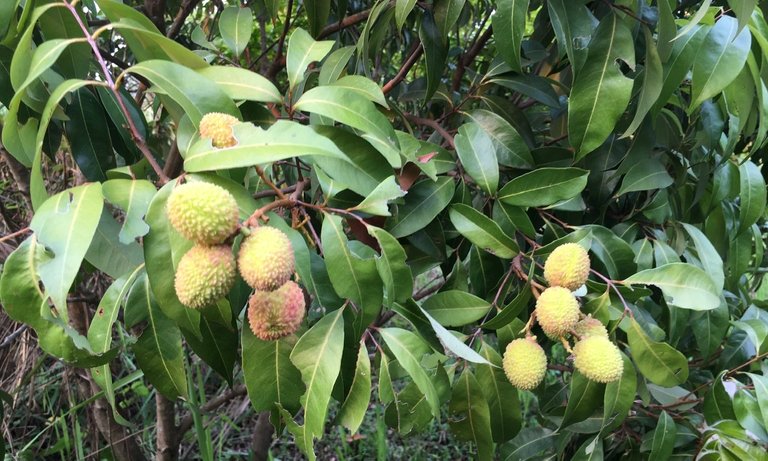 This is the first time the lychee tree gives us some fruits! I thought this tree was going to die during the drought two years ago. It's a shame we lost up to fifty fruit trees during the flood four years ago; otherwise we would be enjoying a variety of fruits nowadays. That was life! Uncertainty and test for our endurance and patience!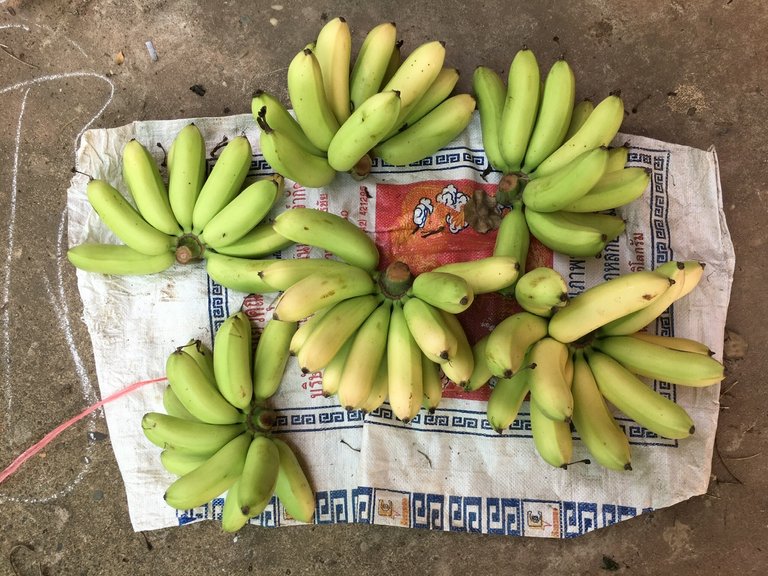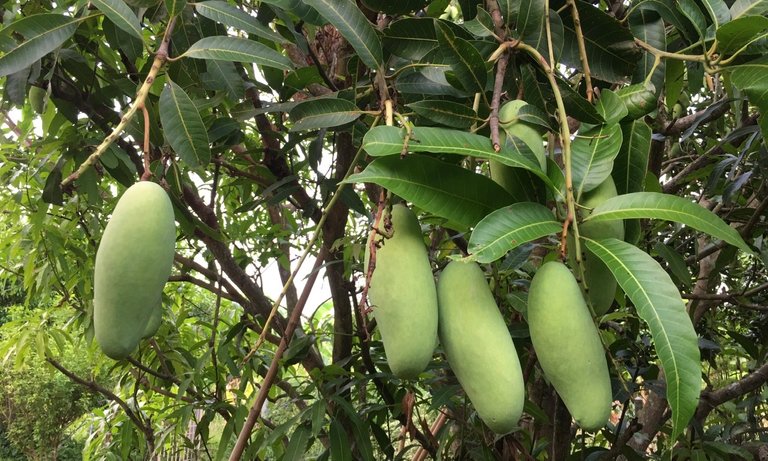 I am very grateful to Mother Earth for giving us enough rain to make it through last year's dry season. The new banana plants are now doing very well and starting to give us some income while my favourite mango tree is very generous with fruits thus season. Walking around the garden, I was quite surprised by so many kinds of flowers popping up from drying bushes. The heavy rain we had two weeks ago really did the magic touch to the garden.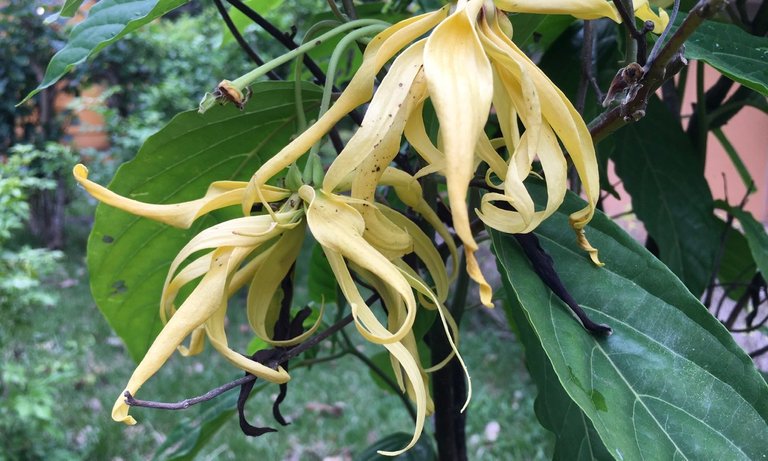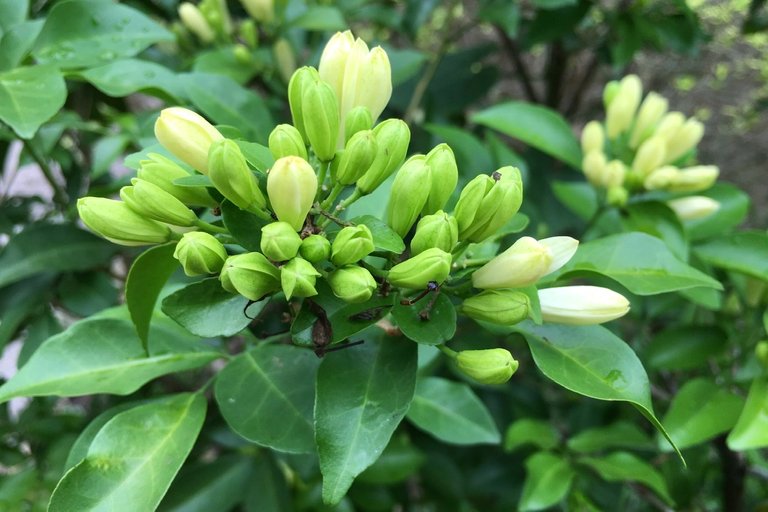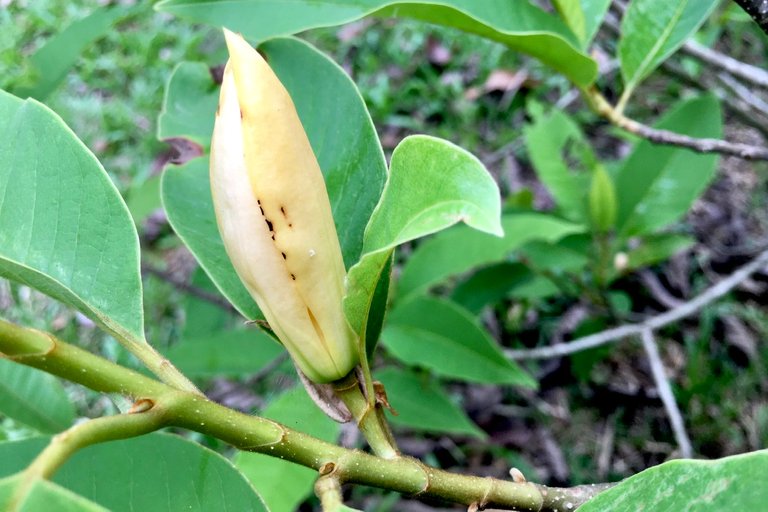 Most of the white and yellow flowers have sweet fragrance and could be used as offerings to the shrine of the Buddha. We usually observe Buddhist holy days and we try to be more mindful about our deeds and thoughts on those days. This is like a process of cleansing the mind of useless emotional debris and rubbish so we could enjoy life in the present. I would do my walking meditation in my garden and watch the bright yellow moon on a clear night.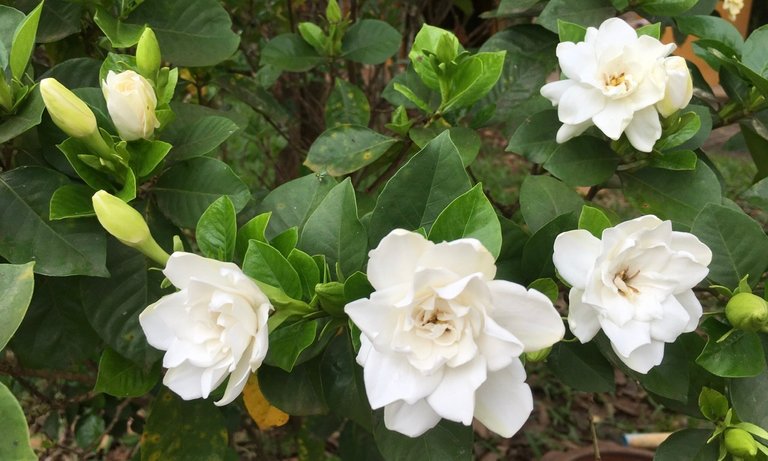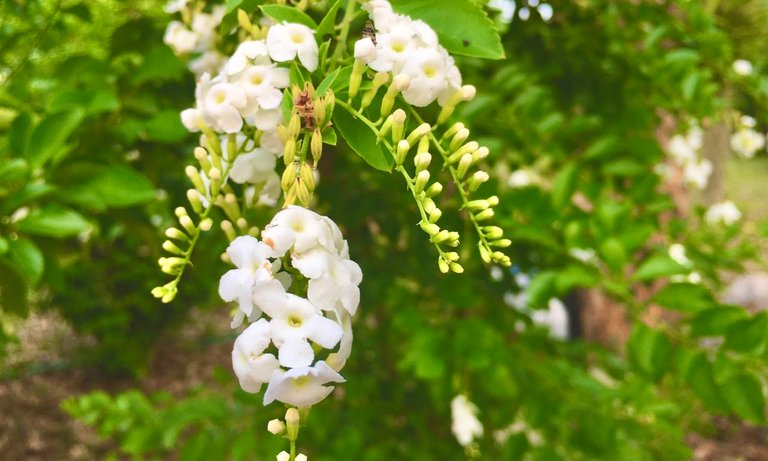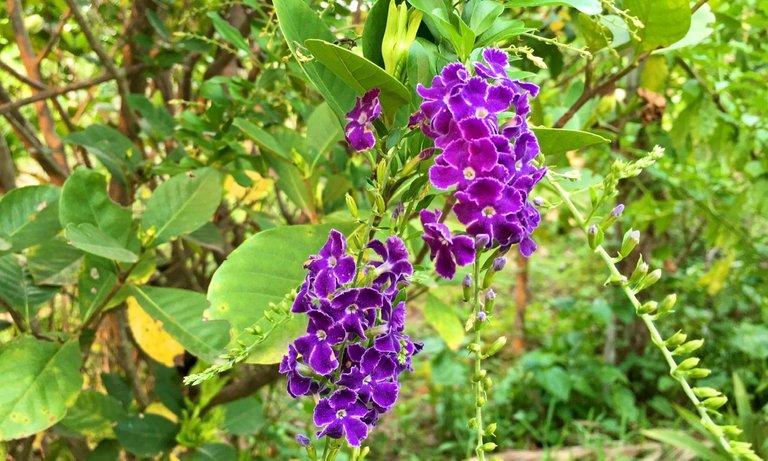 เวลาที่ต่างจังหวัดผ่านไปเร็วมาก เพราะเรามีงานต้องทำมากมายหลายอย่าง ต้องคอยเก็บงานไปทุกวันเท่าที่ทำได้ เราต้องหยุดพักและเดินสำรวจดูความเปลี่ยนแปลงในสวน ฝนตกเมื่อสองสัปดาห์ก่อนทำให้ทุกอย่างเขียวและแผ่ขยายมากขึ้น เราดีใจที่เห็นต้นขนุนดูดีมาก ลูกขนุนโตมาก ตอนแรกเราอยากจะเอาลูกขนุนออกบ้าง ต้นไม้จะได้ไม่หนักเกินไป แต่คนสวนไม่ยอมเพราะอยากได้หลายๆลูก เราก็หวังว่าต้นไม้คงรับน้ำหนักได้ และปีนี้เราพึ่งเห็นต้นลิ้นจี่ออกลูกให้เห็นแล้ว เราคิดว่ามันจะไม่รอดหน้าแล้งในปีที่ผ่านมา นี่ถ้าเราไม่ได้เสียต้นไม้ไปเกือบห้าสิบต้น เมื่อสีปีก่อนเพราะน้ำท่วม เราคงมีผลไม้นานาชนิดให้กินเล่น และขายได้ค่านํ้าค่าไฟบ้าง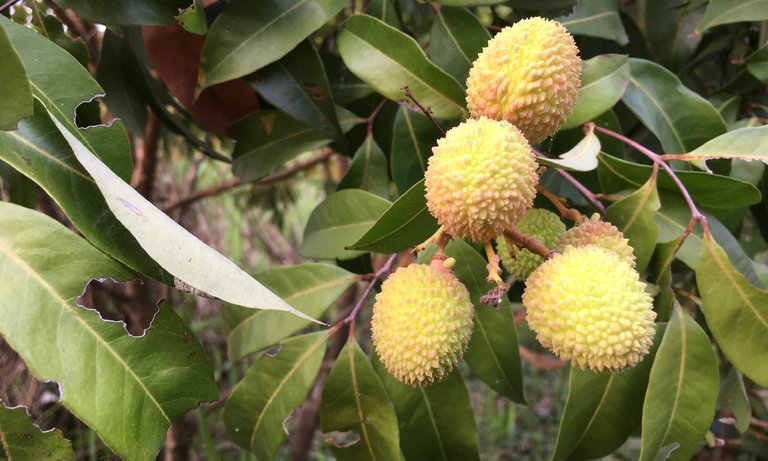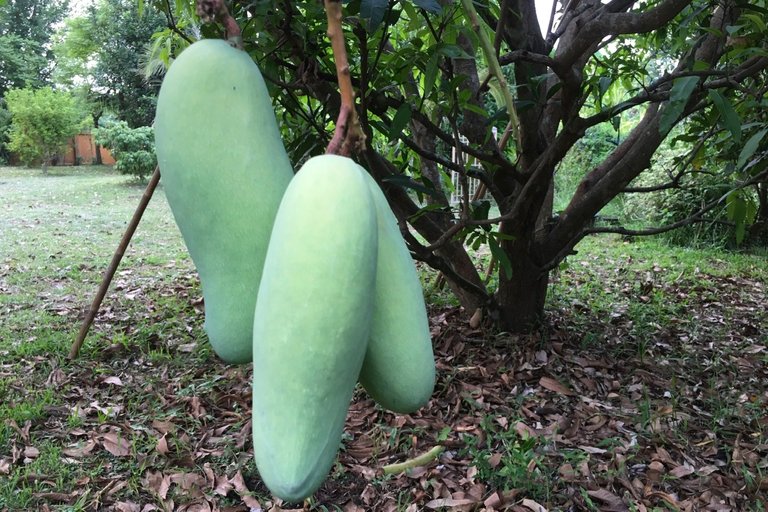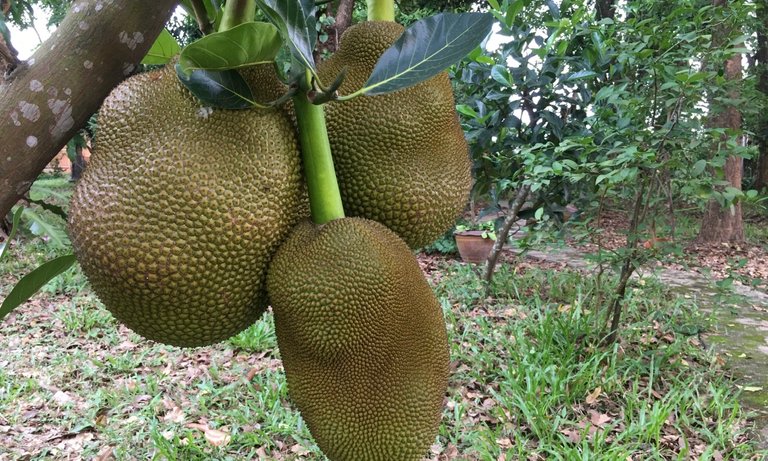 เราได้เรียนรู้หลายอย่างจากการทำสวนและปลูกต้นไม้ คนท้องถิ่นมีความรู้มาจากประสบการณ์ที่ ถ่ายทอดกันมา แต่เขาจะไม่ค่อยทันสมัยในเรื่องใหม่ๆ อย่างเทคโนโลยีและเทคนิคการทำสวนของฝรั่ง เพราะเขาใช้อินเทอร์เน็ตไม่เป็น และไม่ค่อยจะใช้ภาษาอังกฤษกันเลย แม้แต่ภาษาไทยก็ไม่ค่อยมีเวลาอ่านกัน เขามีความเคยชิน กับการรับรู้โดยการฟังและดูภาพผ่านจอโทรทัศน์ แต่รายการส่วนใหญ่ก็น้ำเน่า จะหารายการดีๆอย่างของ อาจารย์ระพี สาคริก คงไม่มีอีกแล้ว เราแปลกใจที่ในสวนมีดอกไม้สีขาวออกดอกกันมากมาย ดอกไม้พวกนี้เราปลูกไว้สำหรับใช้ถวายพระในห้องพระด้วย คนที่นี่ยังคงไปวัดกันในวันพระ เราก็จะเดินจงกลมและสวดมนต์ในสวน และชมพระจันทร์ในคืนที่ท้องฟ้าโปร่ง คืนเดือนมืดเราจะเดินดูดาวในท้องฟ้า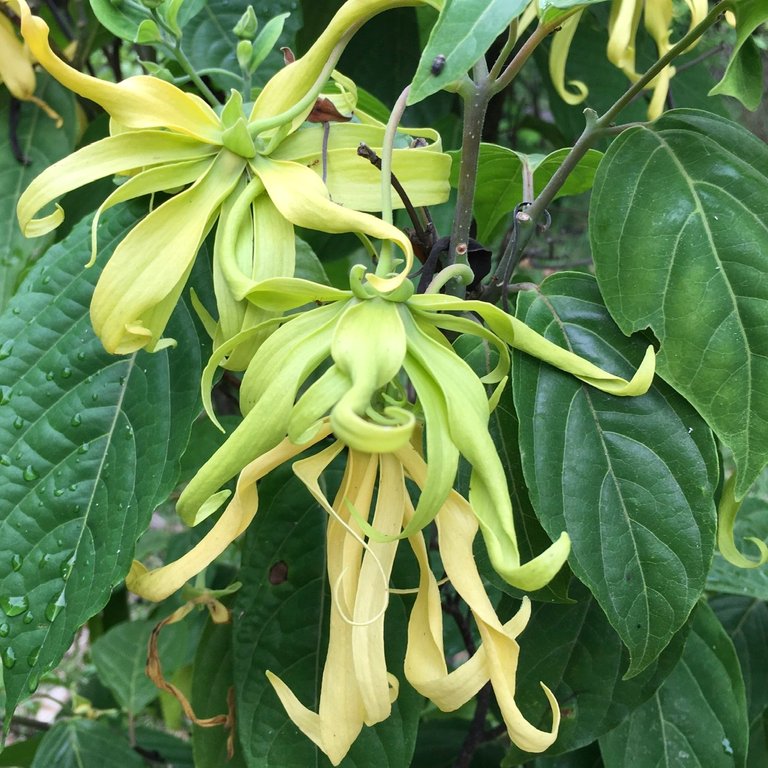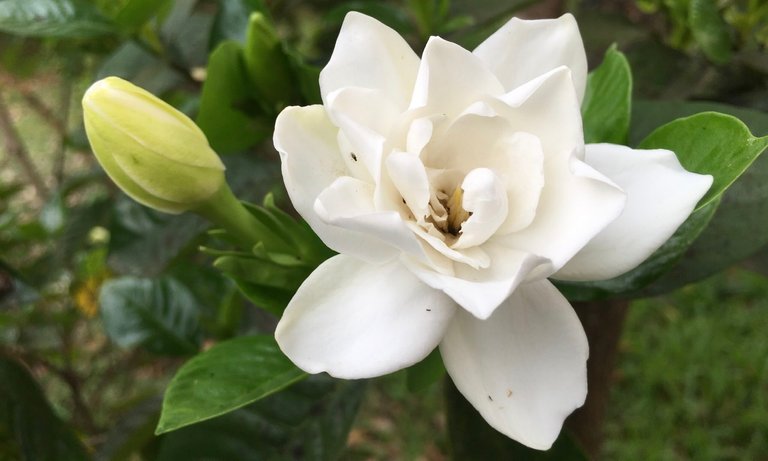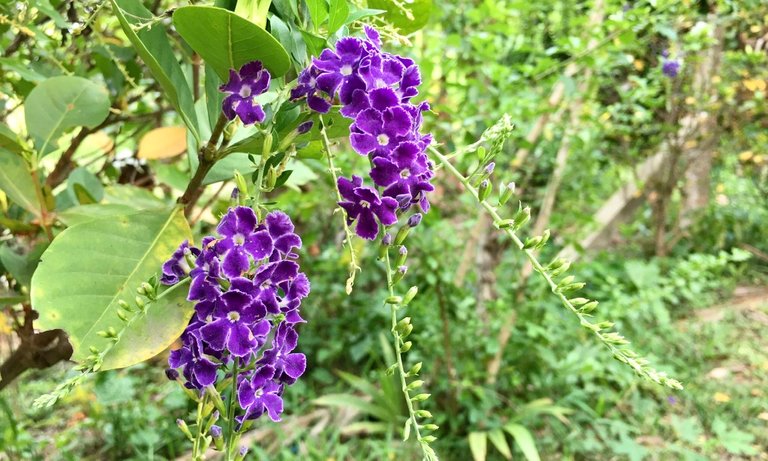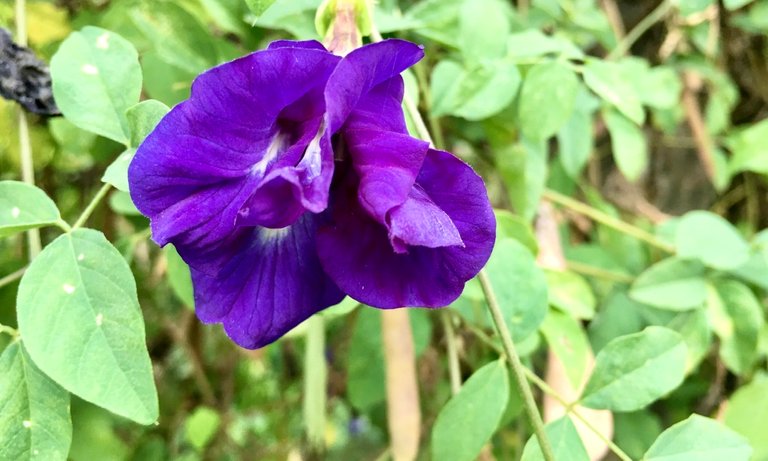 เราก็หวังว่าหน้าฝนปีนี้ ฝนคงตกมามากขึ้นกว่าปีก่อน และสภาพอากาศจะไม่แปรปรวนมากนัก เราก็ขอบคุณเทวดาที่ช่วยดูแลสวนและบ้านตลอดจนแมวให้เรา ให้ทุกคนอยู่ดีมีสุข และมีความสงบร่มเย็นตลอดไป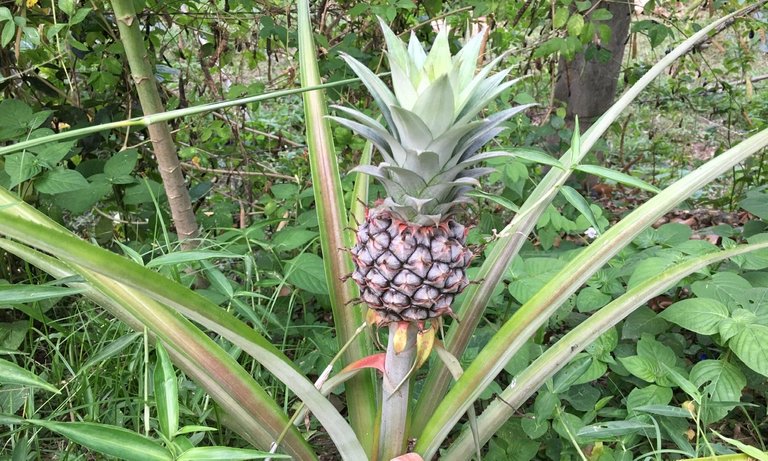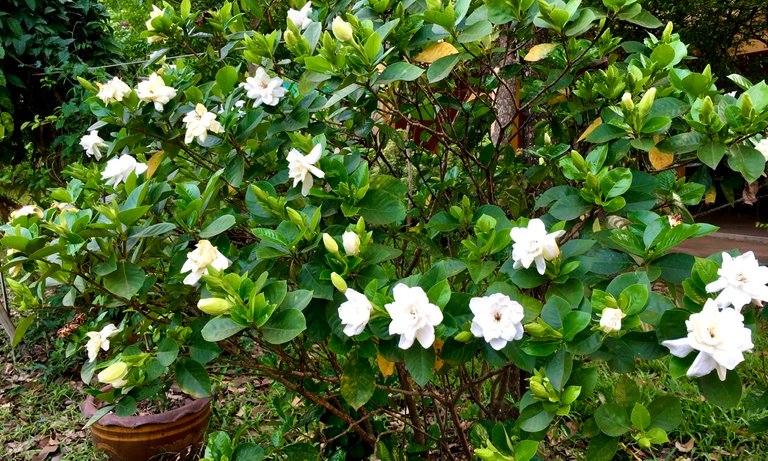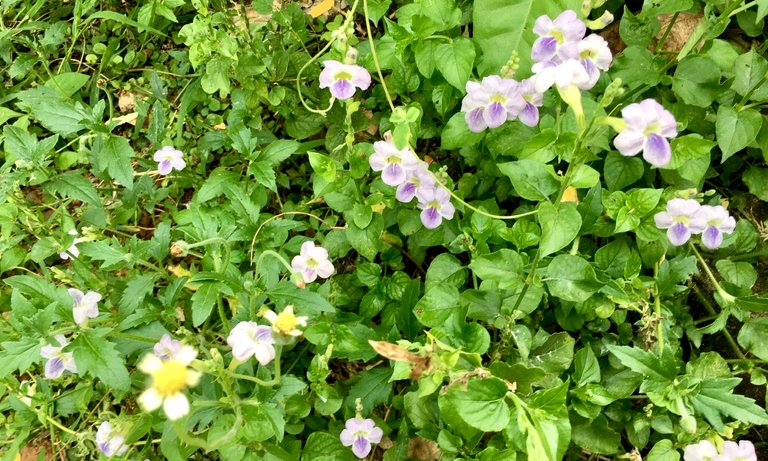 Wishing you all a very nice day.
Stay strong and cheerful.