Beach Wednesday Contest #19
So today is the day of the high winds, as expected.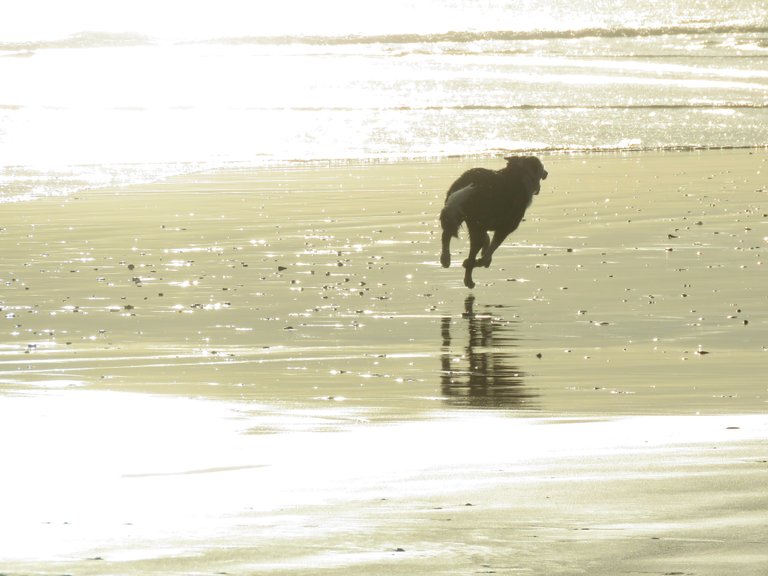 The weather forecast here in the Western Cape Province was for high speed winds with a maximum of 100 Kph.
For a change the weatherman was not wrong and the wind is now very active here. Later tonight we expect rain and hail.
But come and have a look at my beach shots.
Below I have 4 photos for you at the end of the day at the beach.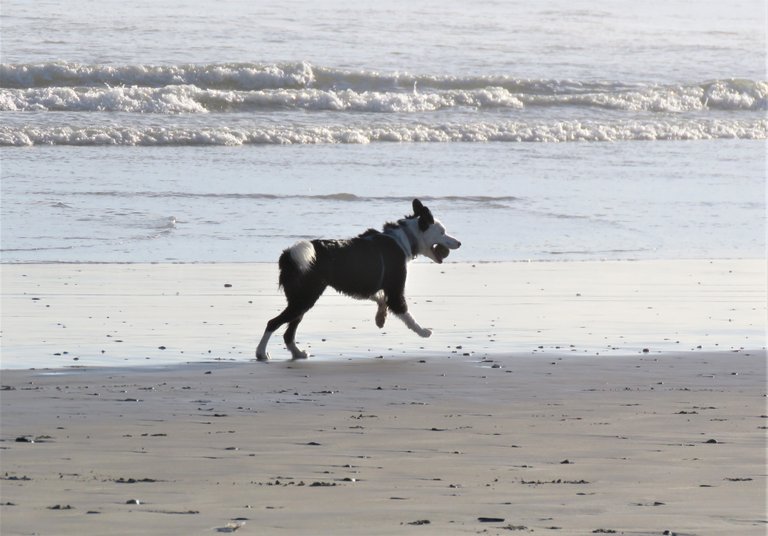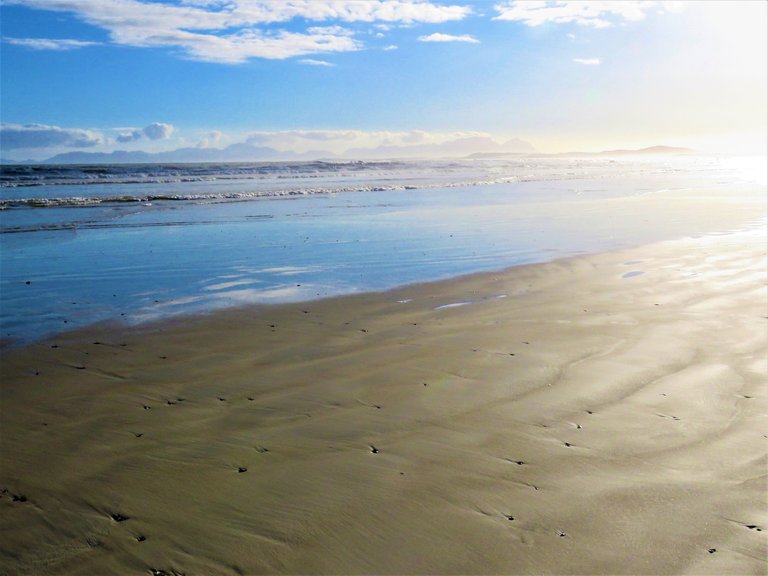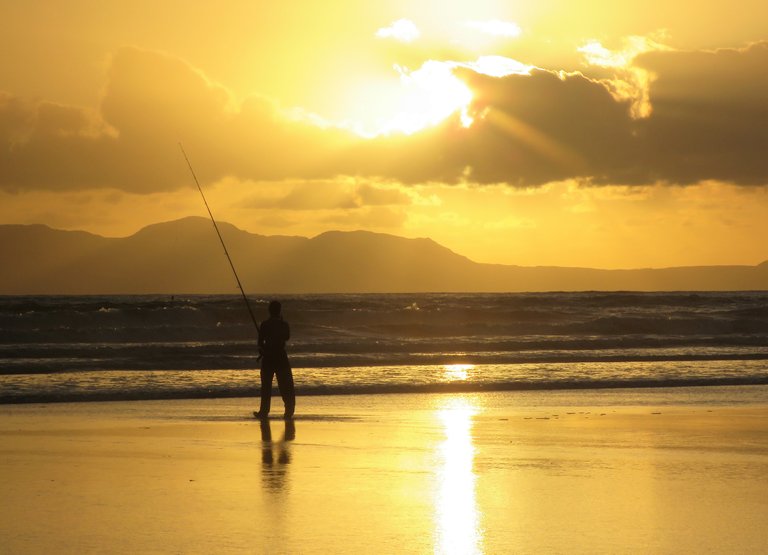 I had no chance to take any photos today as we had to take a lady to a hospital in the city for some procedures. We expected to be away for about 2 hours, but it turned out to be an 8 hour day in the city.
Now I had to rush to get a post together and I hope that you will like the pictures.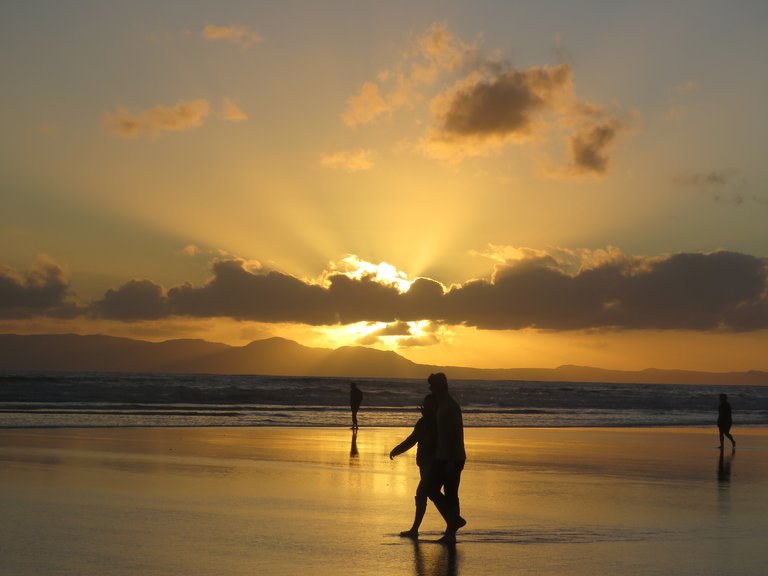 Here below you will see some beach action in the wind.
That's my wife Marian out there on a deserted beach and she wore thick clothing to protect her from the flying and stinging beach sand.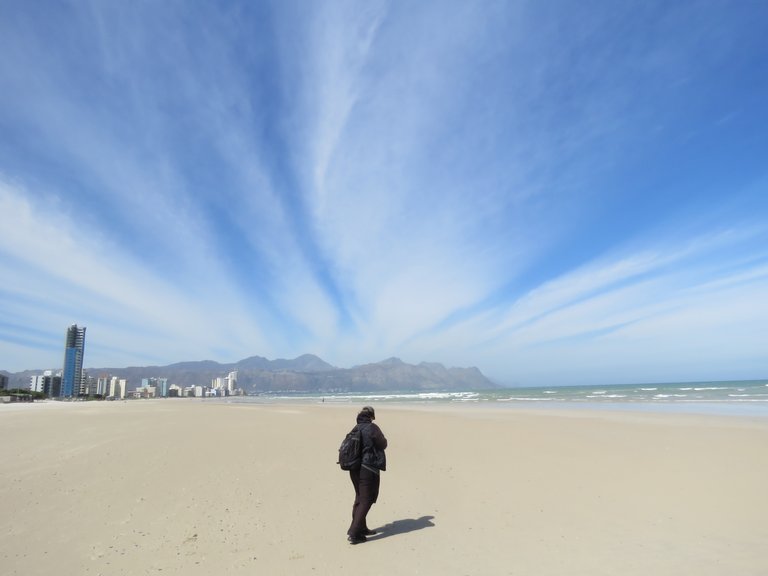 A solitary Kite-surfer was out there in the ocean.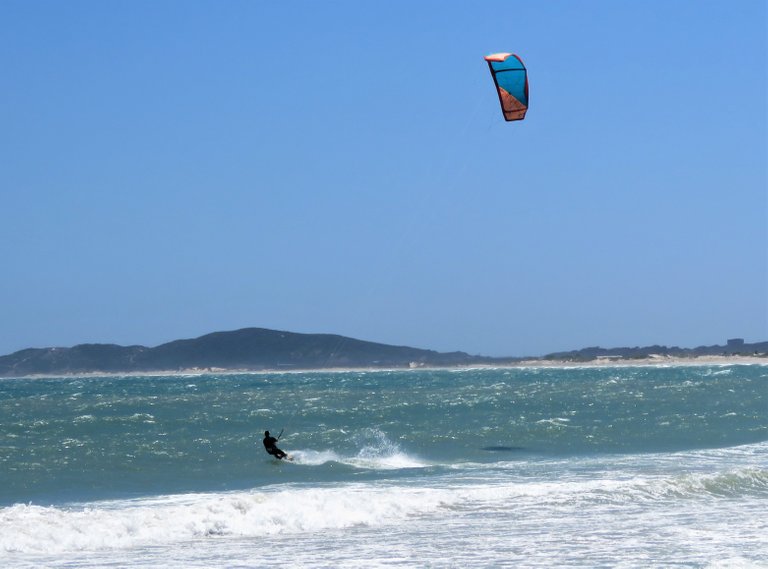 Breaching a wave at high speed.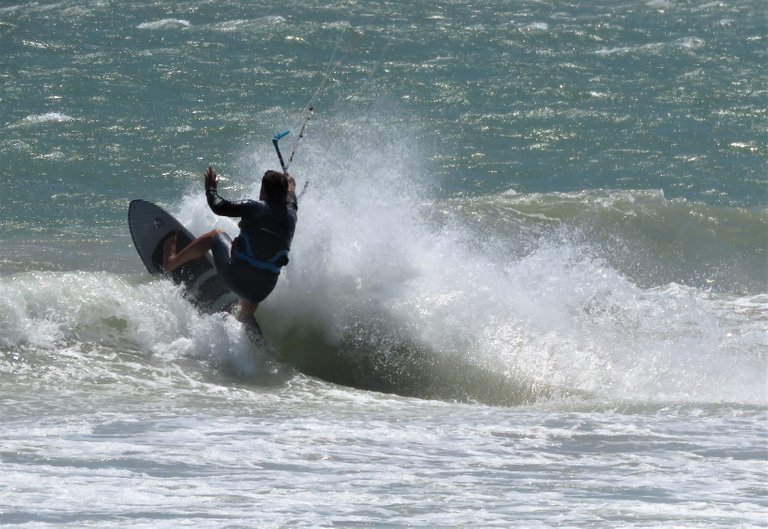 Look how the wind keeps the birds still in the air. They really battle to fly against it.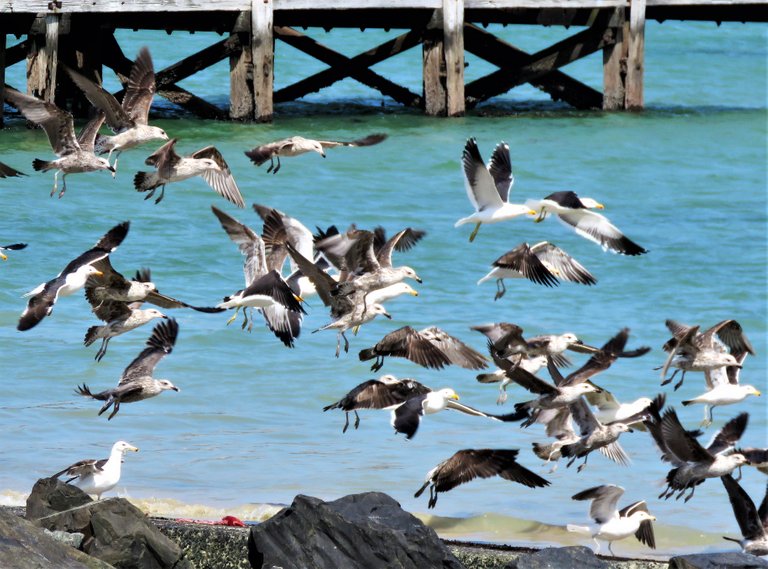 The guy at the left on the rock had picked up some bait and the other flying birds found it difficult to land in the wind.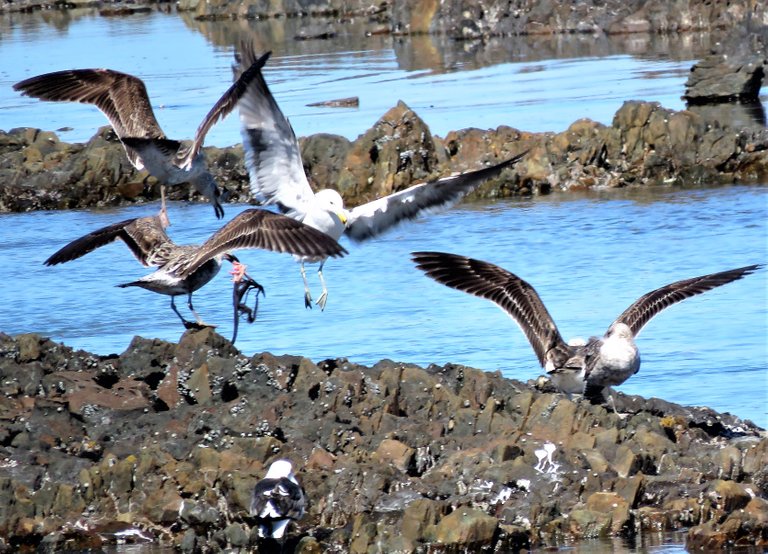 One daring boat man also took off here, and he would very soon have to return.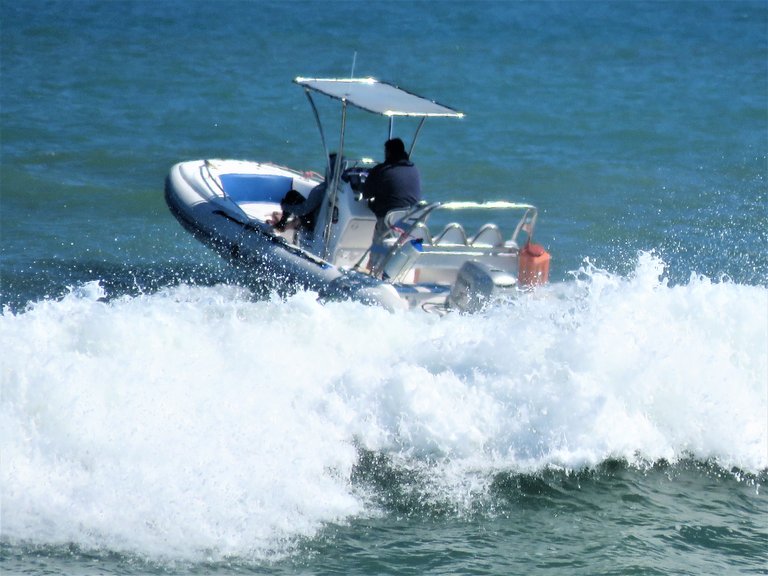 Finally, they say that the waves will reach 4 to 6 meter heights today.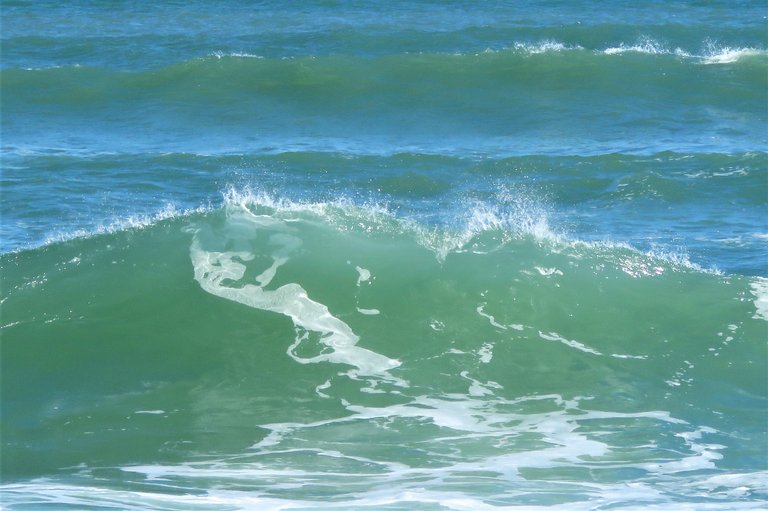 @uwelang - Submissions for the #beachwednesday contest to start November 24 and it closes on the 29th November 10h00 CET
The great thing about this wind, is that the force of it blows the beaches and the city sparkling clean. The bad thing about it is that it blows everything into the sea.
So soon after the storm, there will be teams out on all the beaches with bags to clean up the litter that the ocean washes out onto the beaches.
They call this wind the "Cape Doctor", for the reason that it blows everything clean. This same wind has sunk many ships over the ages.
I hope that you have enjoyed the post.
That's All Friends!
Photos by Zac Smith-All Rights Reserved.
Camera: Canon Powershot SX60HS Bridge camera.
Thank you kindly for supporting a post on behalf of @papilloncharity.
---
---