So I see all these people making their own discord severs and stuff, so I just made one myself :D
I call it the Tsnaks's Community at the moment. If you have any better name suggestions then let me know, and I will reward you with an upvote containing many SE tokens.
Come check out my Discord Server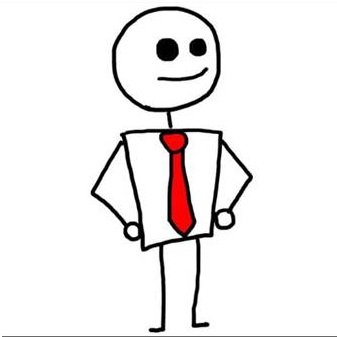 At the moment the discord is quite empty, I have made some channels, and added ranks that refrence the Splinterlands game :)
Since I myself am a fanatic of Splinterlands, I expect this channel to turn out as a Splinterlands themed discord server.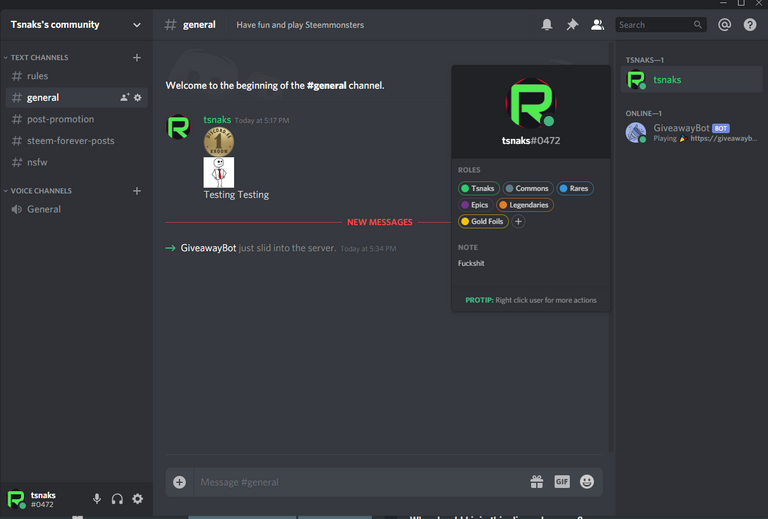 So let's get to the point.
Why should I join this discord server ?
Well first of all only the cool kids get ranks, so it's something to work towards :)
But for serious now
Let me list some reasons why I think you should join my discord server.
1. Splinterlands themed chatting
2. I myself will give advice on Splinterlands related topics, and help people in need.
3. I have added a Giveaway bot, and I will be doing Splinterlands giveaways !
4. I will be curating posts from the #post-promition tab in the server
5. You can have lots of fun here
So come on now and Join the server now.
Also if you have no idea of what this Splinterlands is, you should check that out aswell.
Leave me your feedback of what you think about the idea of me running my own discord server.
What would you change in the current really early state of my discord server ?
And also if you don't want to join it, let me know why :)
Thank you for reading my post, and see you on the discord server.