Getting into Primm
---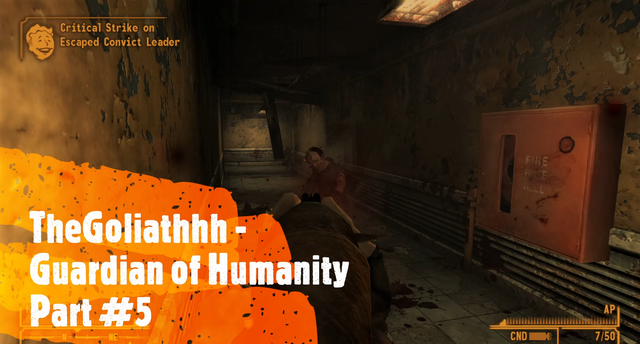 Primm was a stop off on the way to the main goal of finding those responsible for TheGoliathhh's almost death, for ruining his life and setting him on a new but still enjoyable path of heroism for those in need. NCR are just on the outside, a little away from the Vikki & Vance, and Bison Steve hotels/casinos. Escaped convicts are roaming the streets and the Bison Steve after taking control and kidnapping the deputy sheriff of Primm, someone needed to put a stop to this carnage, which is exactly what our hero was aiming to do.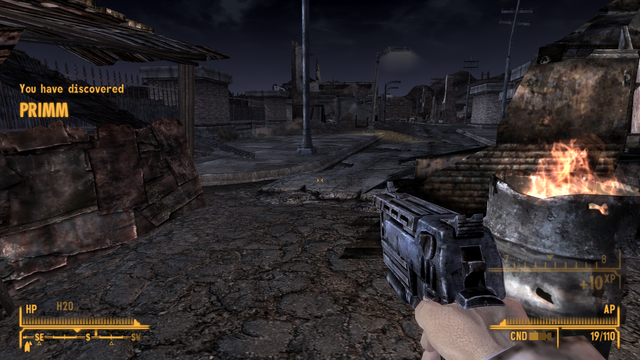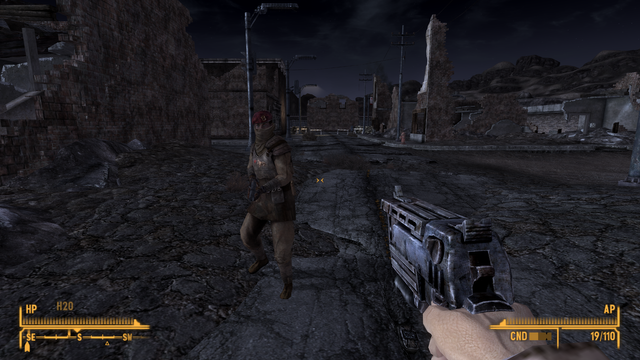 Coming around from the other side of Primm to get a better vantage point to assess the situation, before moving in was ideal for TheGoliathhh for clearing out the convicts. There was one who got taken out quickly and a view of others would follow from this spot. But while the range was handy, getting onto even ground and using a solid bunch of shots with the rifle would better damage and kill the convicts nearer to the casinos.
"You convicts dare take over a town instead of serving your time, like you are meant to? This behaviour will see your execution as punishment for what you have done!" TheGoliathhh declared as he proceeded to clear out the convicts.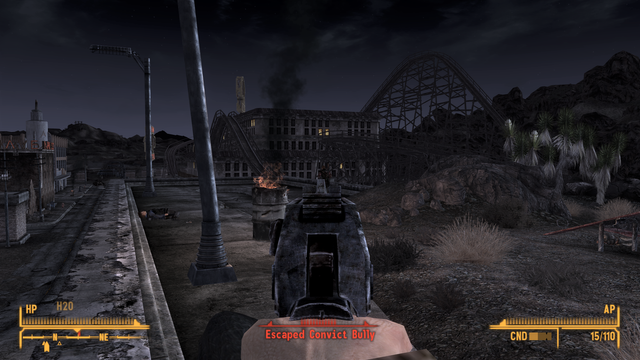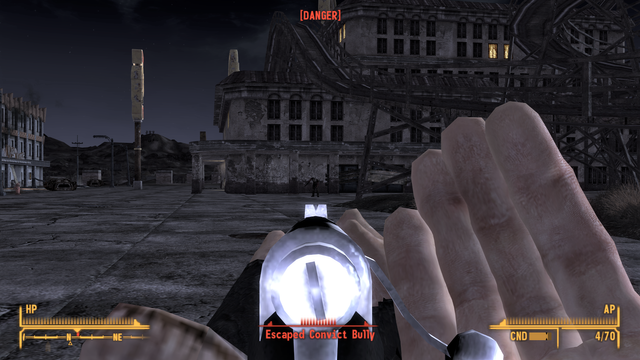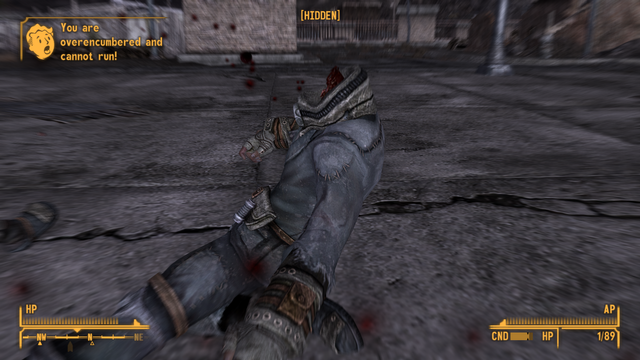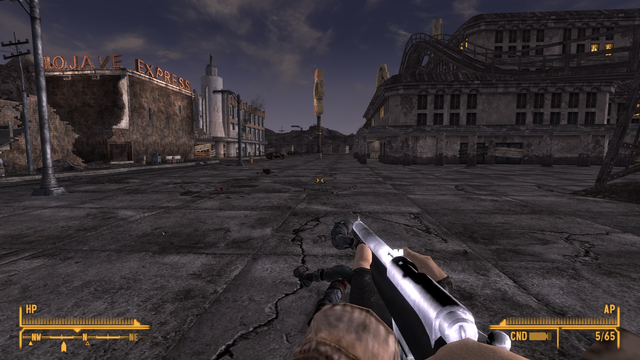 Inside the Vikki & Vance casino were the local residents, hiding away, keeping safe as they were outnumbered and could not take on the convicts themselves. TheGoliathhh talked to a few while checking it out quickly, before moving to the Bison Steve and the clump of convicts sitting inside, waiting for victims to bring them loot to claim after the victims are killed off. Of course they weren't to realise who was about to come get them after the weaker people they took out, making them feel strong and without needing proper planning anymore.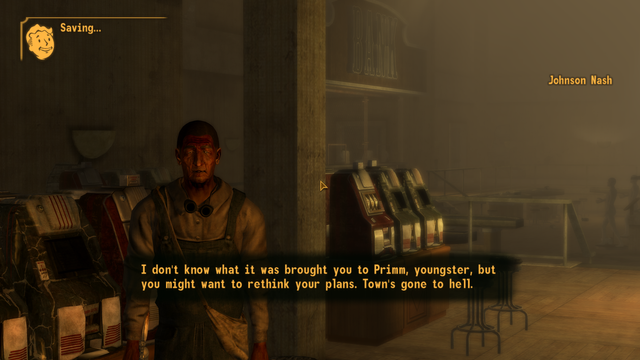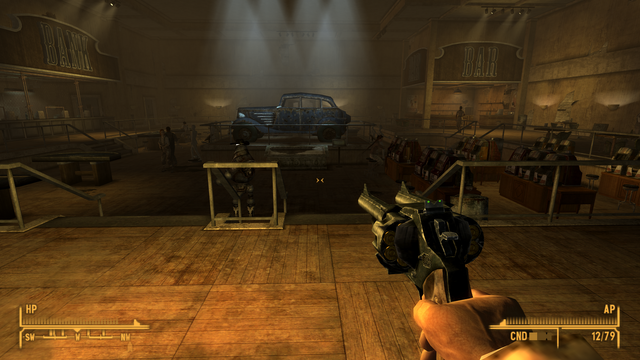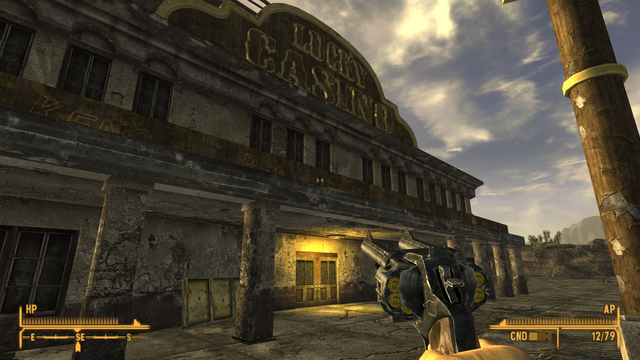 The Bison Steve
---
As TheGoliathhh got inside he was greeted by a few convicts who were ready to die for loot. Mr Serious wanted to blow everyone in the room up with some dynamite, though they were about to receive some dynamite of their own as The Guardian of Humanity took some shots at one, ran behind the lobby counter and threw some dynamite. Carnage in the room from dynamite damage and explosions, convicts being killed and loot to be picked up on the way out.
"I love the sight of bad guys dead on the floor and some good work being carried out. Now to finish the job off."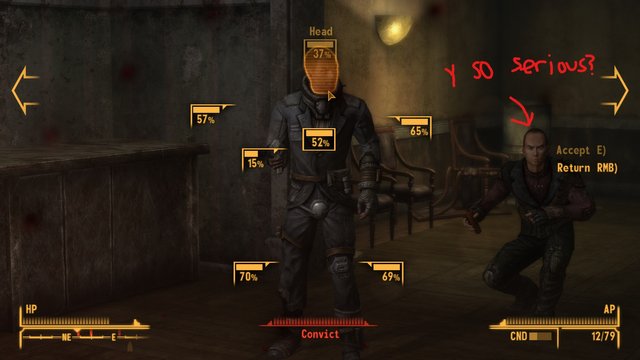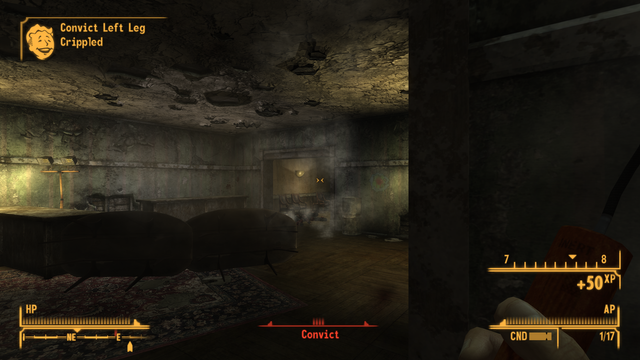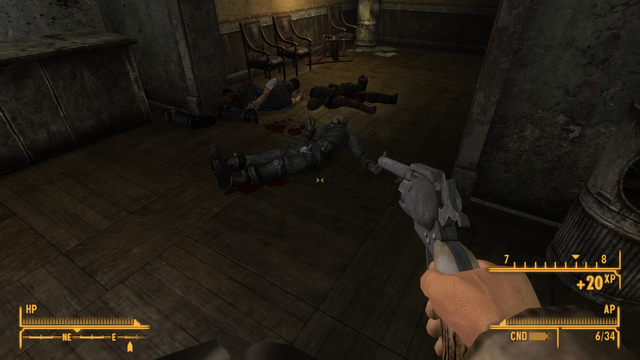 Further up in the Bison Steve were additional convicts, including the convict with the Incinerator to burn TheGoliathhh for some damage and the convict leader helping to guard the deputy sheriff. The leader was the toughest and a stimpak was used in the fight to help combat health loss but overall, the convicts weren't too difficult when using the shotgun picked up not too long ago, before getting to Primm, which has some nice damage on it. These two got taken out and the following room had the deputy sheriff, waiting to be rescued.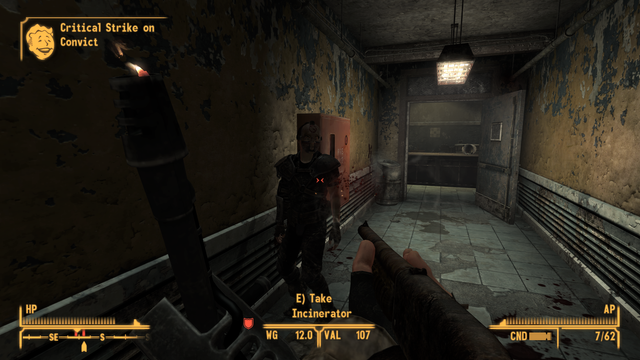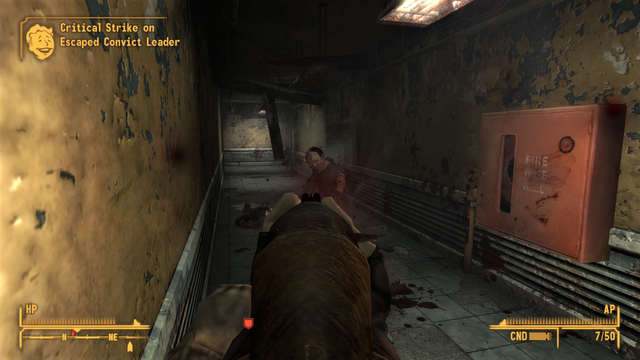 After killing everyone but one convict, our hero shoots and hurts this one last guy who got scared, so scared he ran away as death was about to befall him.
"No please, stop it, leave me alone, I surrender!" Said the convict.
But TheGoliathhh was having none of that and all shall perish for their contributions in this mess. And he had loot to worry about grabbing as the deputy sheriff got escorted out and back to the Vikki & Vance and the town could rest, knowing they were safe once more.
"Sorry but you were a part of all of this carnage, you will not get away or live. You all get executed today so say goodbye."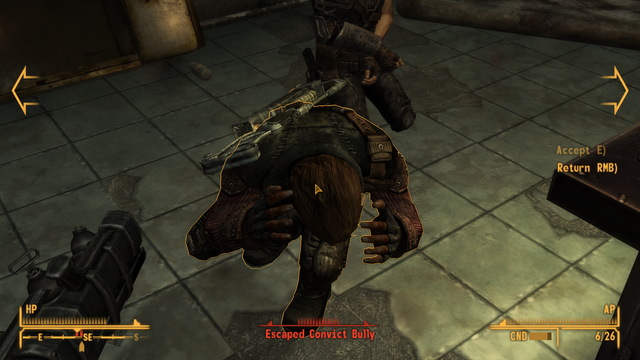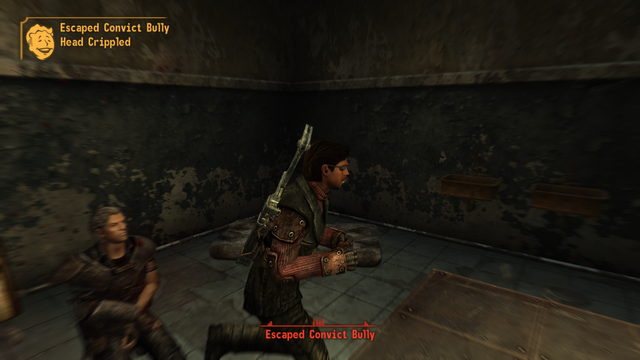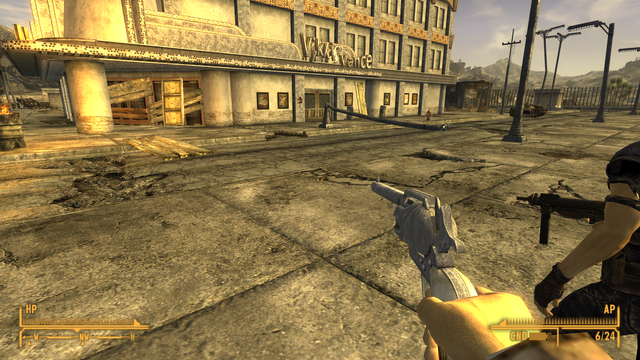 And with the town safe and glory given in the form of loot and wielding his 10mm sniper rifle, we see TheGoliathhh head on out of Primm, onto the next adventure and forward in his quest to find those who tried to have him murdered.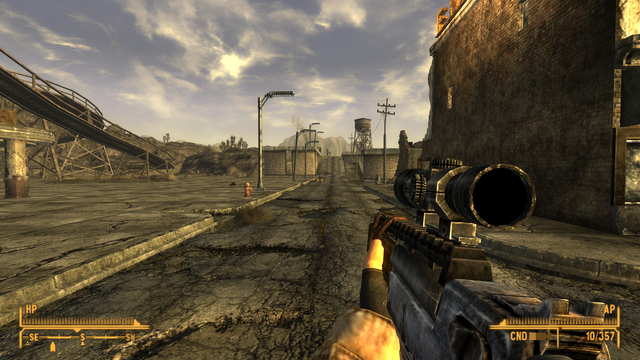 ---
This was part 5 in a series accompanying TheGoliathhh, Guardian of Humanity as he cleared Primm of convicts and made it safe once again.
Stay tuned for part 6 to see what comes next for our hero.
---
Join the OPGaming community, BattleGames community or SteemAce community to find great gaming content and like-minded gamers at the OPGaming Discord , BattleGames Discord & SteemAce Discord