Slaying Smokey at Sunnytime
---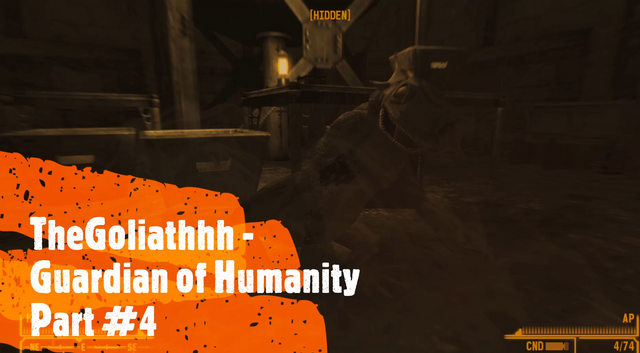 Rest was had and items were bought and sold, TheGoliathhh was underway to complete his quest from Franky. Devil's Gullet saw Labal, the first of three boss geckos, to be killed and next was onto Sunnytime Cigarettes HQ so Smokey could be the next taken out but he was prepared with the required supplies including stimpaks, guns and ammo with more damage to make this place possible.
"More geckos to clear up so these infestations stop getting out of control. These places are tough, like Franky mentioned but I am with more of an arsenal at my disposal now, at least. Better clear this one up quickly and get to the final location" TheGoliathhh said as he moved in and started clearing out the geckos.
Luckily most of the geckos here were weaker ones, no doubt the easiest of the three places which meant a smooth run, besides a mass of geckos. Dynamite helps in times like these though!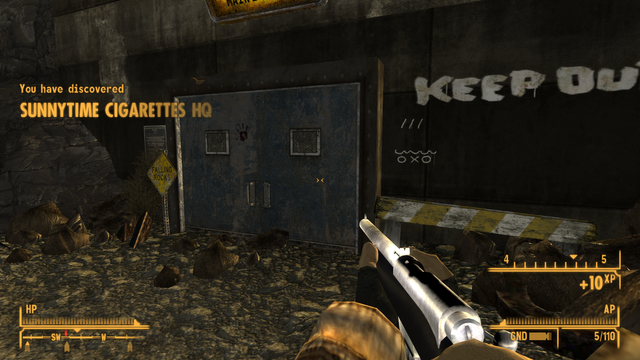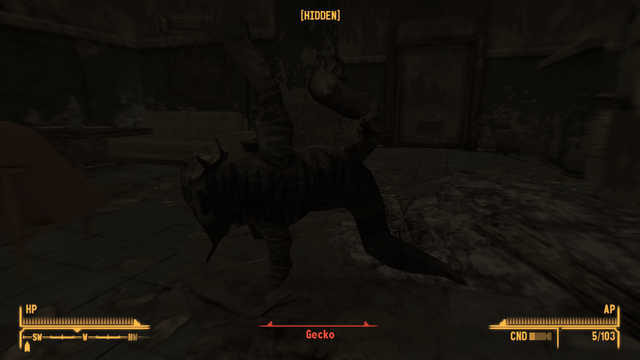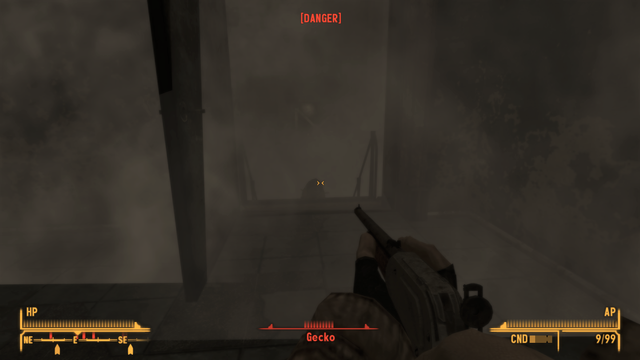 Taking out a big clump of geckos allowed our hero to reach level 6 which included the toughness perk being chosen to boost up the damage that can be taken and a much needed boost to his heroic path.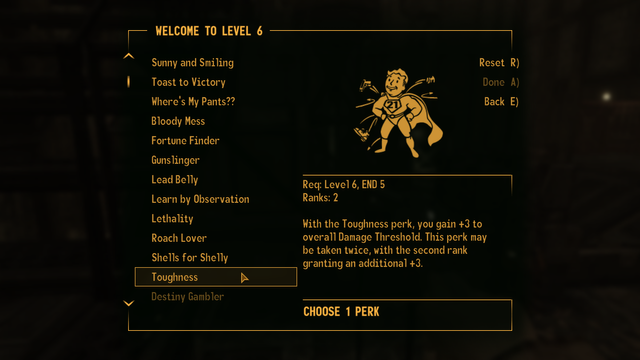 After fighting through the rest of the geckos and exploring through the complex, a decently sized complex with some ammo, caps and other goodies as loot for his hard work, TheGoliathhh was able to find Smokey, the next boss gecko.
Smokey let out a screech and charged at TheGoliathhh with intent to kill.
"Not today, Smokey. Eat my .357 magnum rounds and suffer the same fate your infestation went through!" he yelled as he started unloading into Smokey while being charged at.
After a quick reload and being taken closer to death, Smokey was finished off and some stimpaks were used to regain the lost health.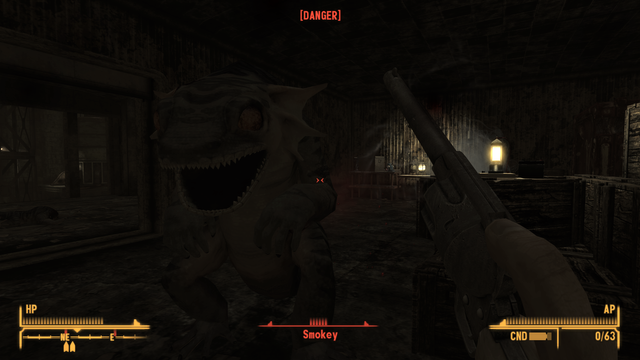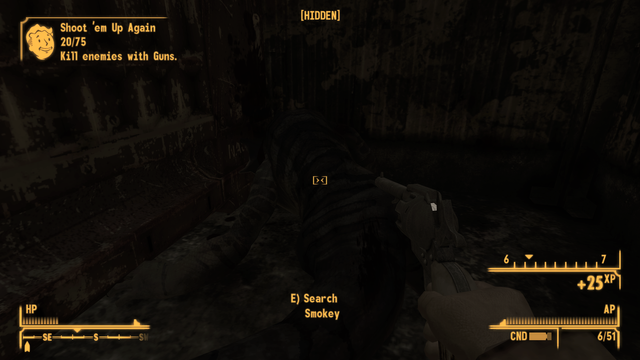 Firetooth Caverns
---
Heading towards Firetooth Caverns with a stop off to check out some little sites nearby, what was found was a new weapon, Jill. This thing had such high value but the damage was great as well. This would be a weapon for those harder to kill enemies and would not get sold.
There was also a little caravan/trailer guarded by a Jackal Gang Bruiser, though he wasn't there for long as TheGoliathhh took some shots before a final blow was dealt, an easy kill and the Bruiser did not even get close.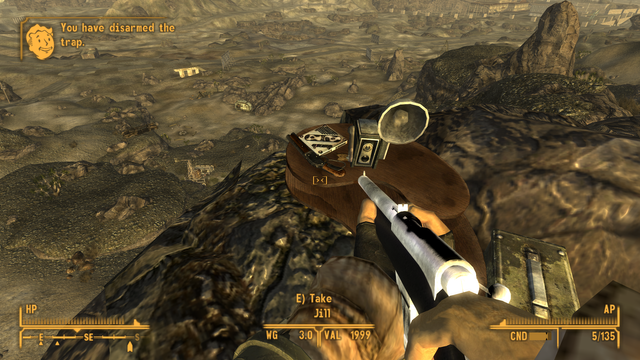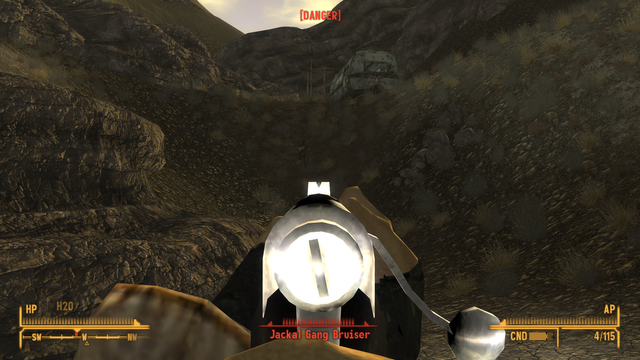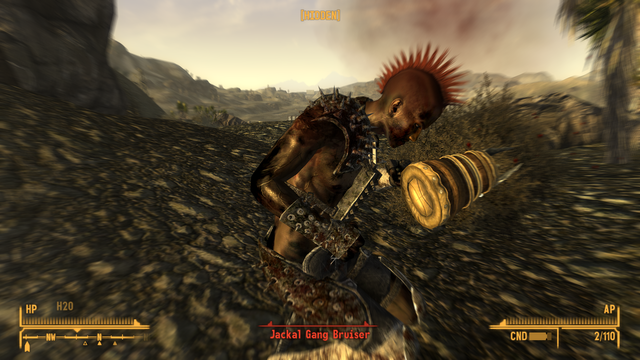 Once the trailer was checked for loot and he continued on, Firetooth Caverns quickly came up and the final stop in this quest was to be cleared soon.
There were multiple geckos already in sight with Young Fire gecko's being the first up, rushing to TheGoliathhh as he started shooting at them to quickly clear some out. Then the adult Fire Gecko's were nearby and started going for him. Tougher than normal gecko's and around the same as the Goldens from Devil's Gullet, but still can get deadly with multiple charging at once.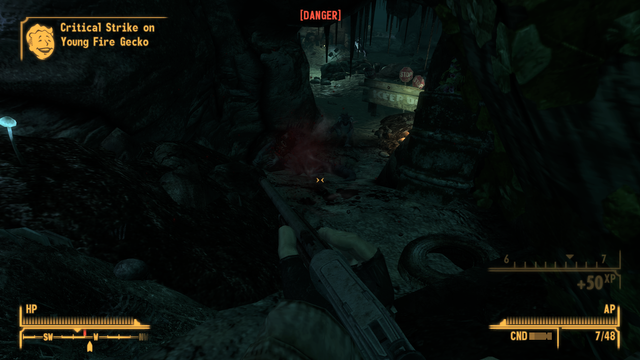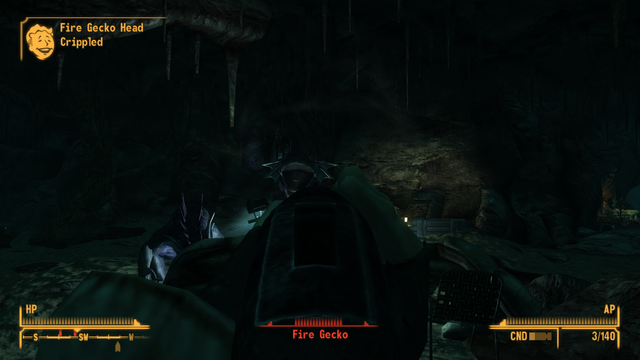 "Phew was the a lot of gecko's I had to go through or what... not just the initial lot but more throughout the caverns got a little tough. But now I can finish finding Firetooth and end this quest."
He had cleared out numerous gecko's and heard some noises around a corner further along where the path was leading. As TheGoliathhh got around the corner a sudden burst of fire was coming his way. It was Firetooth and oh was Firetooth mad to have lost the others. Quick reactions were put into play to quickly bust some rounds into the open mouth of Firetooth but with some challenges.
The fire was hurting and vision got obscured through a damaged head in the fight. Luckily more shooting was able to take out the final boss gecko and some doctor's bags were on hand. One had to be used to fix the vision and some stimpaks for the pain of close to death health loss but it was finally over and Franky was going to be happy.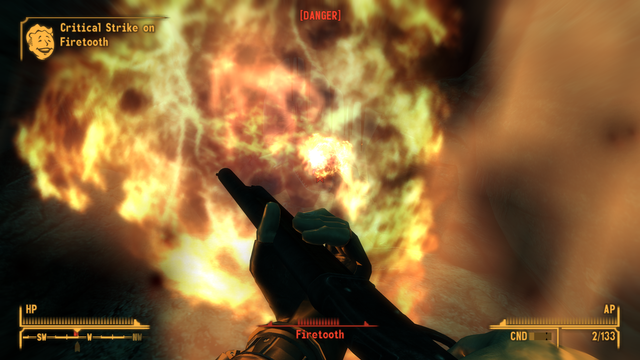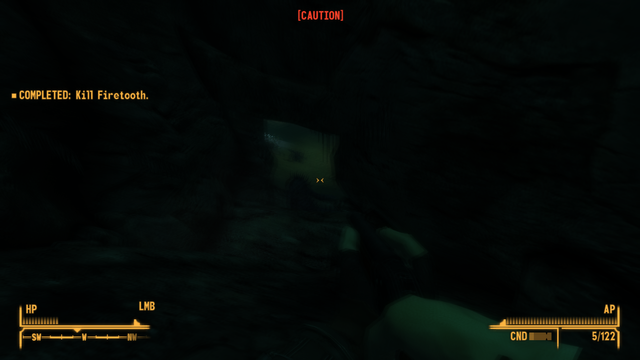 A wasteland view
---
After leaving Firetooth Caverns we find TheGoliathhh heading straight outwards into the wasteland. A big open desert area was appealing and so were the creatures nearby.
While heading to the location, an ambush from a couple of Powder Ganger's happened. They think they can do any real damage to our hero but he made sure these also learned a lesson like the reason who try mess with the good guys. They got themselves killed with ease.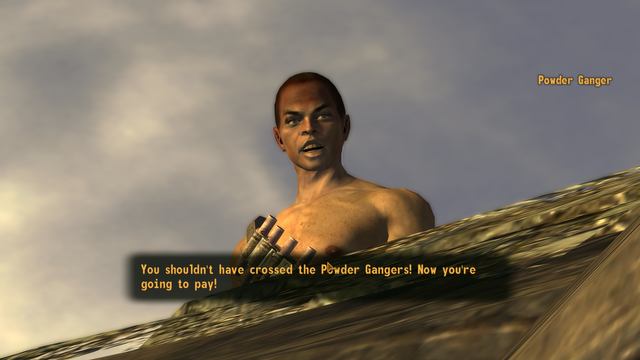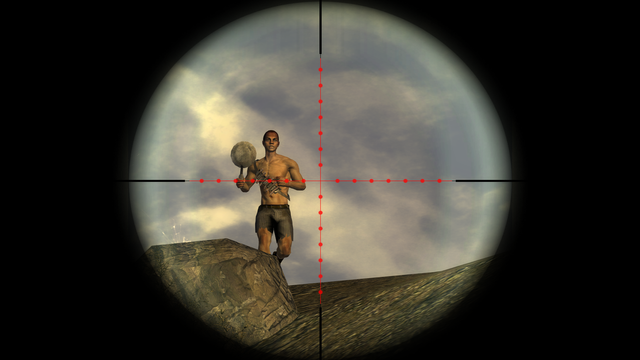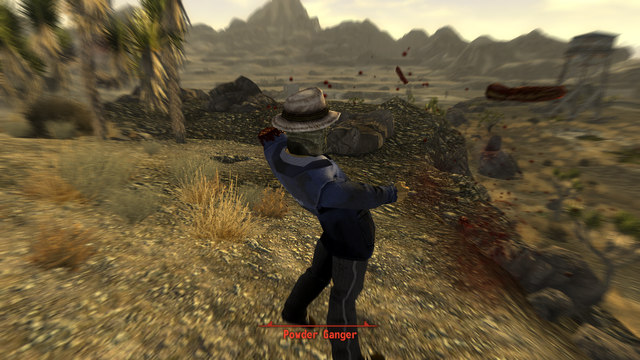 After clearing out the distractions he finally manages to reach the open desert area, a form of sand race track maybe, with wind blowing the sand all over the place which actually looked quite cool.
Noises came from the front right, from a Giant Worker Ant just minding its own business and going scavenging. Of course TheGoliathhh knew it would attack with its friends if they were to find him and that wasn't allowed, and having a new weapon, a sniper rifle, it meant longer range shooting and easier killing from now on.
"Goodbye Mr Ant, sorry to do this but you won't be sneaking up on me today!"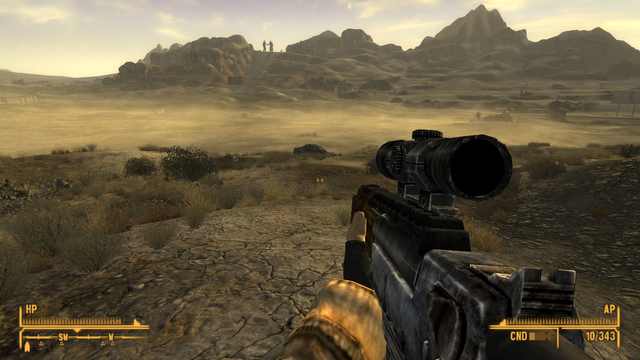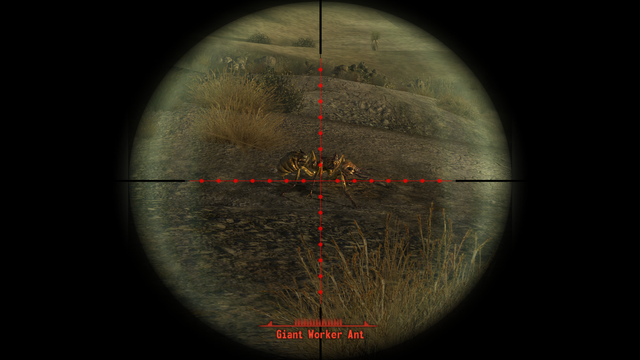 The final to this day's adventure was to kill off some Bighorners out in the wild, near his current location, for the meat to sell and some nice experience to be gained. There were many and they were slain and TheGoliathhh found out how tired he was as some shots were missed. None the less, it was easy pickings.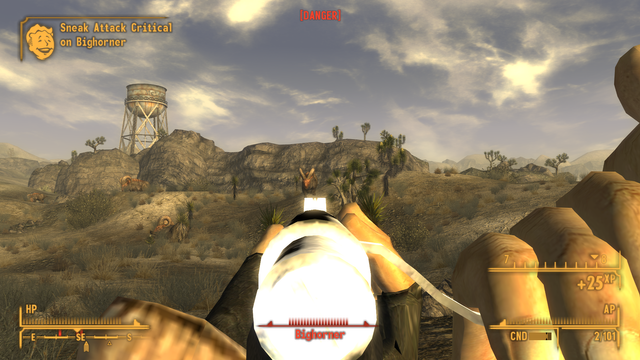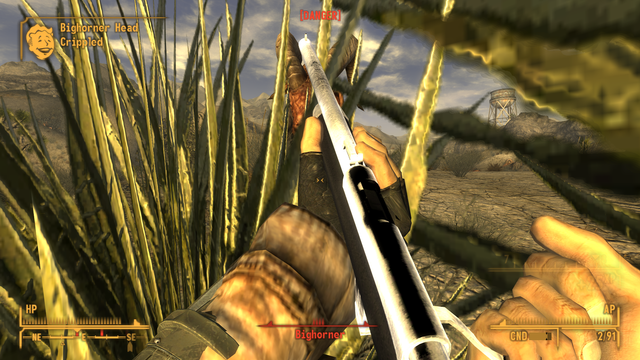 "Hooray! I gained enough experience to level up and get another perk now too. I shall get Strong Back to increase my carry weight, more goodies as I loot while I am out."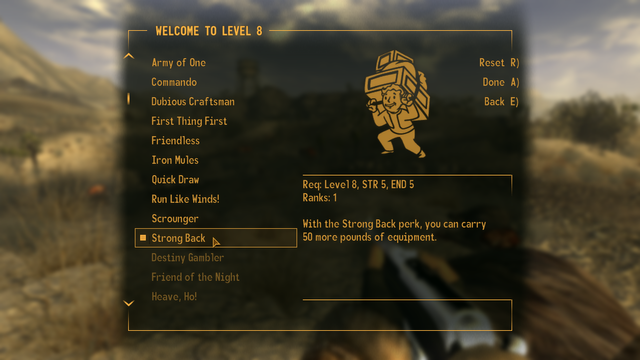 With the days adventure finally ending and once the level up had been gained, traveling back to rest once more, at Goodsprings was the choice that was made. Of course stopping off at Frankies first to turn in this quest, then receive the next one was a quick stop off to be made and another day of adventurs was successfully completed.
---
This was part 4 in a series accompanying TheGoliathhh, Guardian of Humanity as he cleared Sunnytime Cigarettes HQ, Firetooth Caverns and checked out some more of the Wasteland.
Stay tuned for part 5 to see what comes next for our hero.
---
Join the OPGaming community, BattleGames community or SteemAce community to find great gaming content and like-minded gamers at the OPGaming Discord , BattleGames Discord & SteemAce Discord