Going to school before embarking outward
---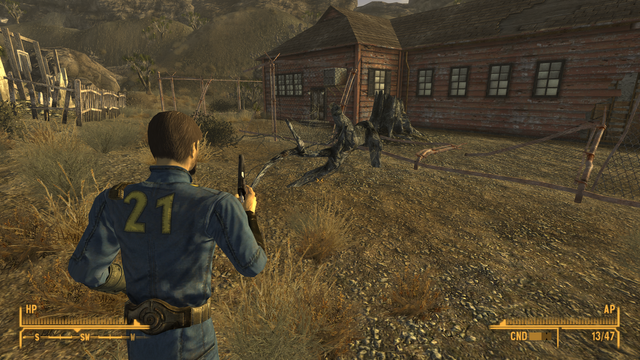 The time had come for TheGoliathhh to head out from Goodsprings to search for adventure, excitement, his enemies who tried to kill him off and the other glory to come out in the wasteland world he is living in.
But first was to stop off at the Goodsprings school to get the small bit of loot left as a backup measure. Some weapons, ammo and just supplies to help aid in his adventure as a starting point. Of course it required killing off some praying mantis chilling there and a safe to be craked through the terminal next to it.
"Ah the school filled with some praying mantis which are weak and anything can kill them. I shall kill them off before heading to the terminal so I can unlock the safe and grab the goodies inside. They will be a big help until I can get back on my feet and find things to aid in my adventure."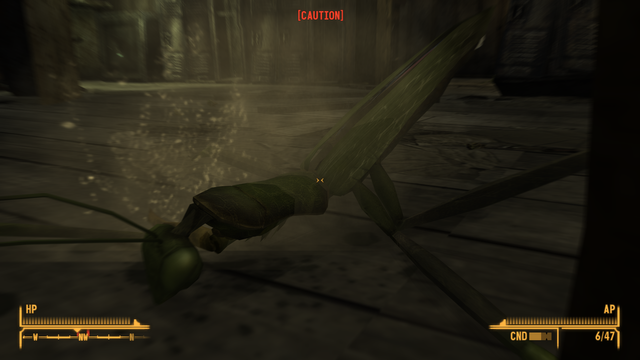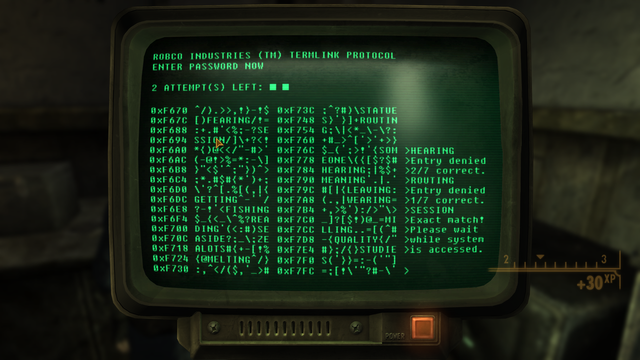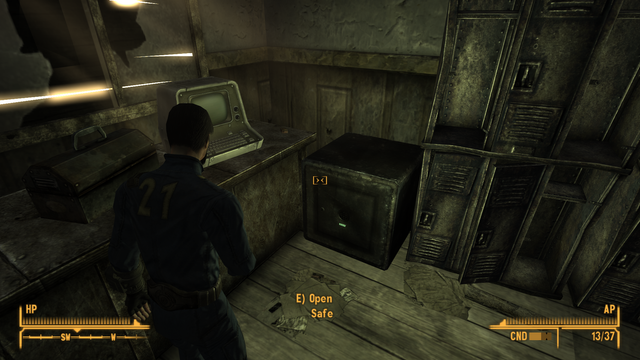 Grave-robbing his open grave
---
Just outside of town was the cemetery and TheGoliathhh's grave or the site he was left for dead. Inside his grave was his courier's shotgun which was of high value if selling was needed yet it was not something you sell as the damage was quite good. After picking it up and looking down from above, some shots were taken at a Giant Radscorpion in the distance.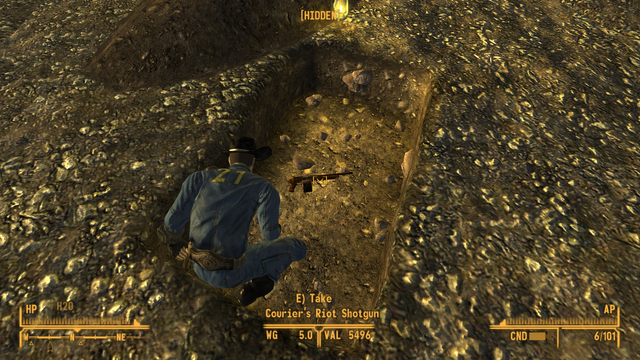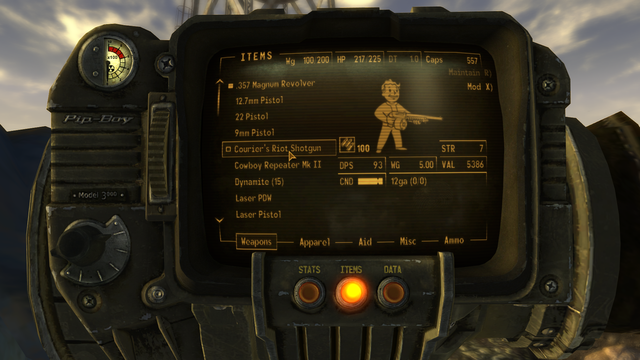 The first Radscorpion was taken out while still being hurt by it, they are tough enemies at such a low level but great for experience! But when the second was shot at and it got too close while having too much health left... well let's say TheGoliathhh had a bad day and had to move on after being patched up from his death.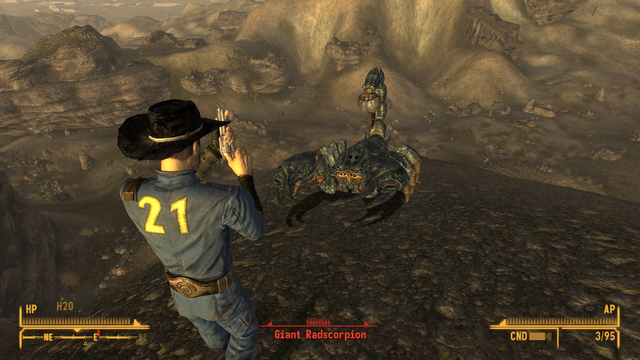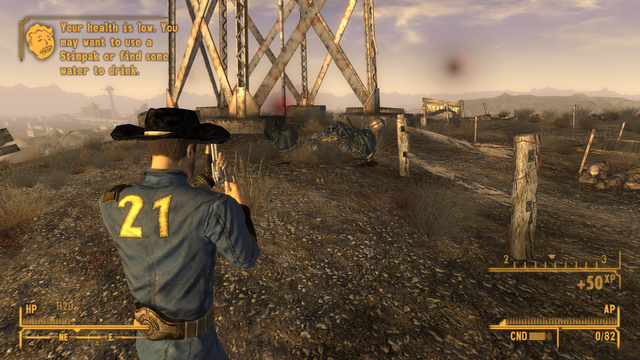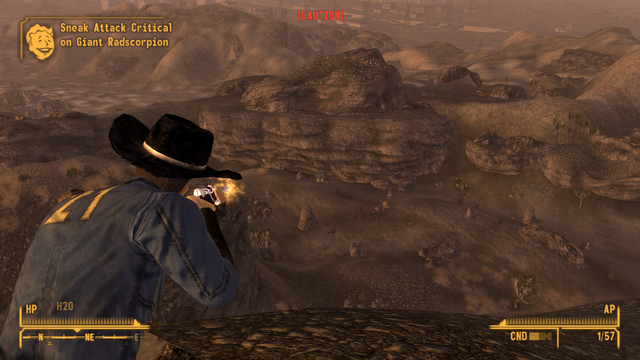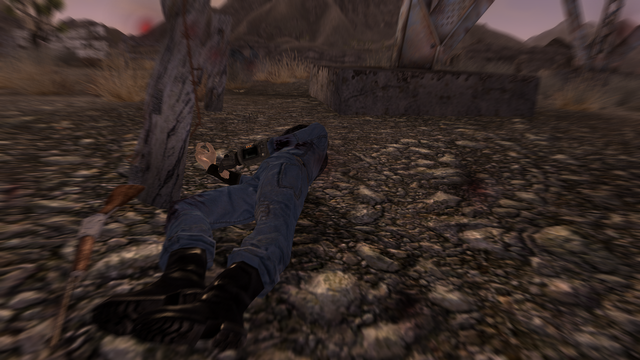 Cazador's of death!
---
Sure you can have trouble against Giant Radscorpions while being a level 2 and not having a weapon strong enough with ammo to make things easier, but Cazador's up north of Goodsprings, pass the Sewer, are a bane to your existence should you decide to try fight them. The Guardian of Humanity did not know what he was getting into as shots were taken at them with a death of TheGoliathhh to once again come into play.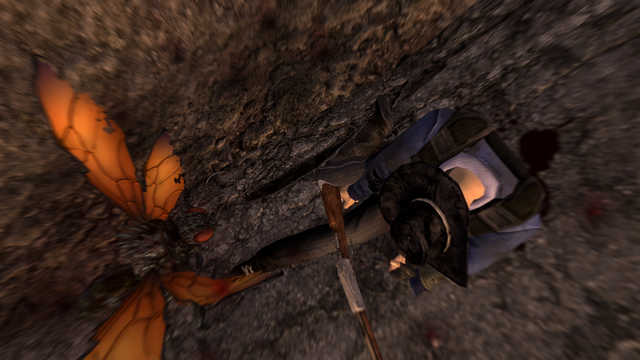 With some determination and use of the right weapons and aids, the Cazador's were starting to die and no death was had on TheGoliathhh but experience was gained and a feeling of triumph to know a tough fight and bad day was beaten and he could move forward to the next location.
"You may have killed me once but you have met death this time around and now I will harvest your insect organs before I head back to rest in Goodsprings, then head towards Primm" TheGoliathhh said before letting out a sigh of relief.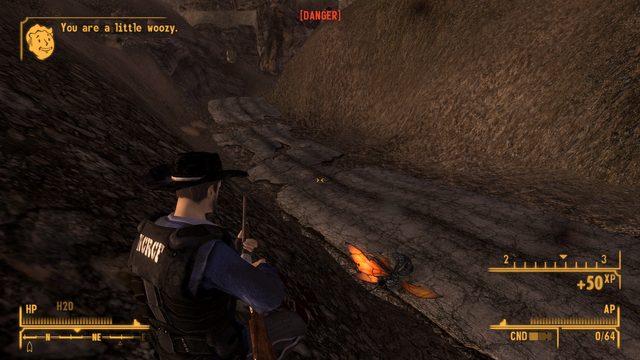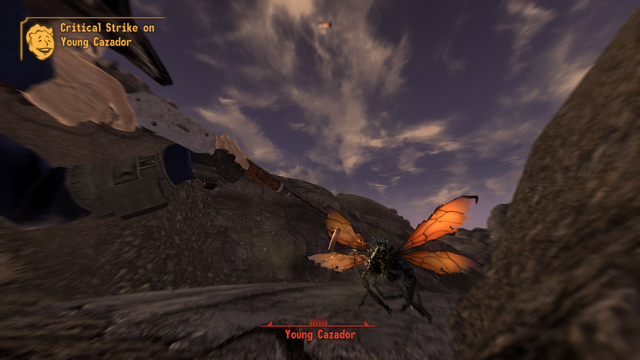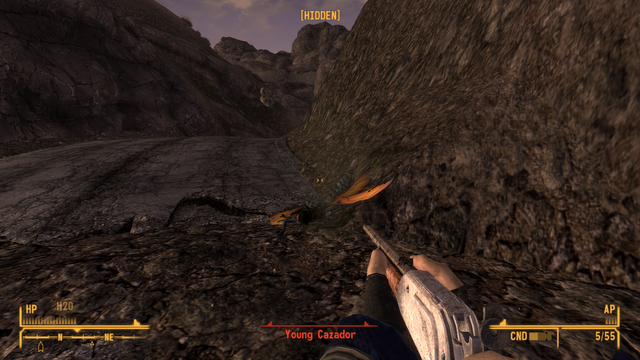 With those closest Cazador's defeated he headed back to Goodsprings to relax after those tough fights, get some rest, then head out towards Primm with stop offs at Frankies gun's and ammo to get a quest.
---
This was part 2 in a series accompanying TheGoliathhh, Guardian of Humanity as he embarked on his adventure and fought tough enemies, got killed a couple of times but bounced back to finish stronger.
Stay tuned for part 3 to see what comes next for our hero.
---
Join the OPGaming community, BattleGames community or SteemAce community to find great gaming content and like-minded gamers at the OPGaming Discord , BattleGames Discord & SteemAce Discord