I started playing this game last Monday so I feel like sharing my impressions. It is very simple game with only 2 basic actions - quest and arena fights. The quests give gold and XP to level up your player, while the arena is for raising rank.
So here is my 1 week old hero, Magnus Point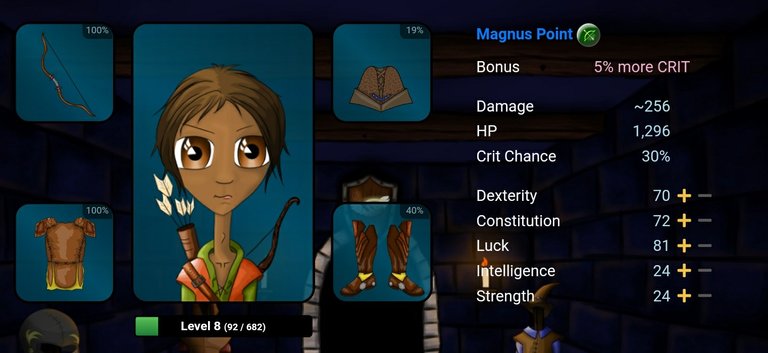 I've reached level 8, and I'm ranked 1165 at the arena. Progressing is getting harder now and I doubt I'll be able to raise more than 3 levels in the next week.
Anyway, despite being simple, the game is quite addictive and is a good way to waste the time