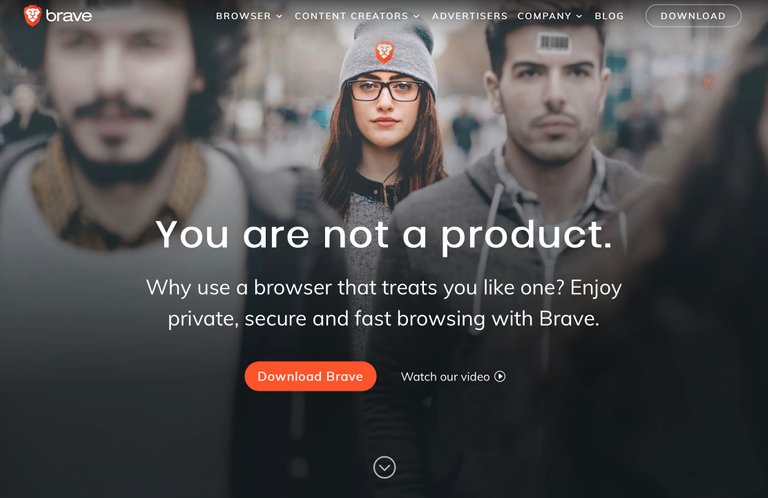 Hey there Everybody,
When I look around me these days, I see we are all leading very busy lives...and when your constantly working at this pace, it's so easy to stick with what you know and miss out on opportunities around you. We are all smart and internet savvy, but how often do we actually take the time to perform a voluntary update on our devices?
It's time consuming isn't it, either from a software or hardware perspective, who wants to check out every new app or cryptocurrency software and see if it actually enhances your devices performance?
I know what you're thinking, it's probably pretty rare, but every now and again something comes along that really works, and I think I found you one.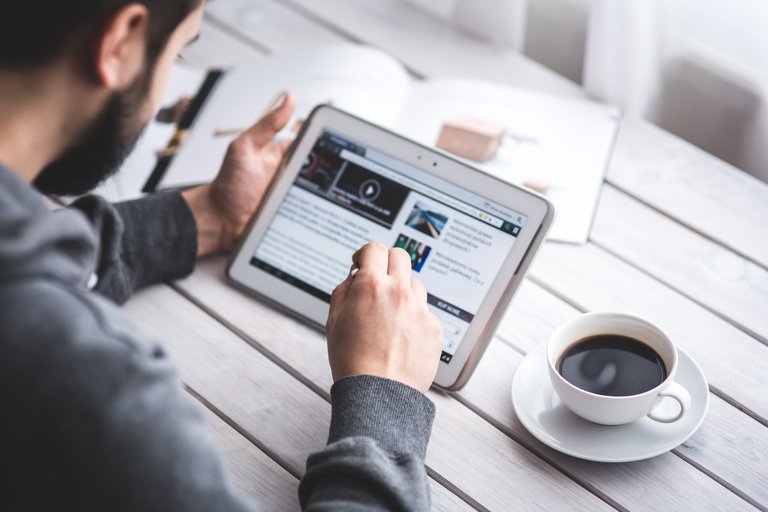 You see, this article and the Free browser tool I'm suggesting, is for people like you, who demand that quick, satisfying experience whenever you get a chance to go online.
Can you recall that experience you had, when you unbox you're brand new PC, laptop or i pad for the first time? When it feels like your device is on fire, and the whole internet bandwidth has been granted just for you, because the first few pages are loading so cleanly and fast?
Well let me see, if I can give you that's rewarding, satisfying experience you had before, once again!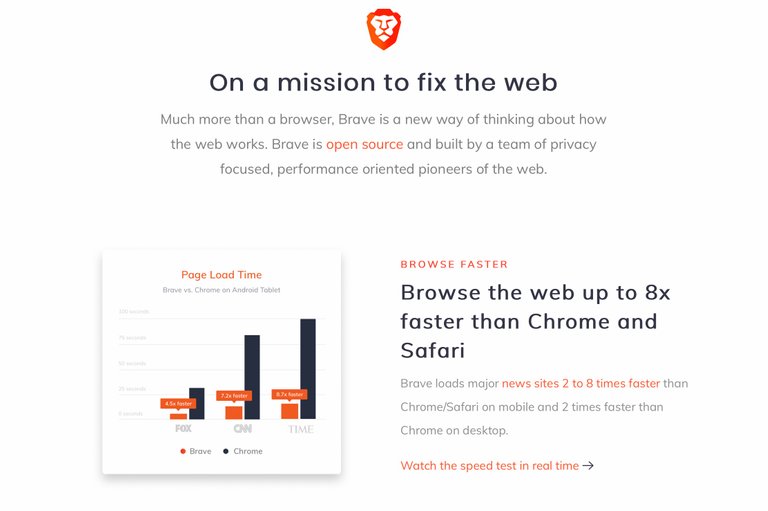 Enter BAT and the Brave Browser
It's no secret that all your surfing and clicking and time spent online is tracked and analysed, but who told you, how much longer all that tracking and analysing actually costs you in lost time on every page you visit?
If you think the time lost on page loads isn't that significant, how about the money people spend on mobile data plans, that is lost when your surfing on the move?

Having someone help you out with these issues, would be pretty cool, right? So how about, having a whole 'team' of smart coders and developers working on your behalf to provide this solution?
You see chrome and Microsoft edge etc all still want to track you and record everything, so even if you believe these people about how quick and fast their browsers are, that's still not the sole purpose of them!
You see, that's the reason, I think I have found excellent load times, and fast website fills on all my devices. When your using Brave, the Primary function of this internet browser is speed, without losing functionality, instead of the other way round.
How refreshing to have a team of devs actually working on your behalf, to block all the noise behind the website pages and links and focus on just displaying the text, pics and video your really interested in looking at.
If you think about it, why does it take so long for some pages to load? With today's faster and faster chips, shouldn't it be easier to display text and pics, or compressed video?

I think we have all let the cookies and pixels and whatever tracking software is being deployed, interfere with our online experience for too long. I think BAT and Brave are onto something here, as time is just as important as money to most people, isn't it?
I welcome now, being able to save time as much as I can save money!
This is where I could spend lots of time telling you how blisteringly quick the BRAVE browser is! I've been using it every single day since I downloaded it and I have to say, it's Really Really FAST!
Hopefully this should come as no surprise, when you know that it's primary functions are:
To block all the tracking features they have found and continue to find online
Speed up the actual content of the websites and pages your looking at
Keep evolving this browser technology as it's super welcome and badly needed

You see, I'm like you, Im normally way too busy to try something new, what about all the time downloading it and retuning all my passwords, would a new browser be worth all of that? The long and short answer to that is, Yes!
The fact that it records what it's blocked, what http upgrades you've received and how much time that has equated to, shows how confident the devs (developers) are with Brave. It's their unique selling point so they had to make it really good to withstand any criticism from people with the greatest expectations.
On that note, I do have one or two criticisms, so it's not perfect, but what is? So while it's refreshing and satisfyingly quick, I have noticed some websites can end up looking a bit basic, like Twitter for example.
So that's one factor to consider, and the only other consideration is when I was using a text/ pic editor for a great deal of time, it might want to reload the whole page before letting me edit further, so that can be annoying, but for everything else like researching and browsing, it's on a whole new level.
Back on a positive note, one aspect of Brave that has enhanced my internet experience considerably, is when I'm in area's of low or weak internet connection, ie Starbucks for example (in the UK anyway) or when I'm visiting friends out of the City. It's still works incredibly well and loads up websites fast, it really is night and day.
If I've piqued your interest and you want to have a look at Brave, here is the website link as it is available for download on every device whether your on mobile or desktop.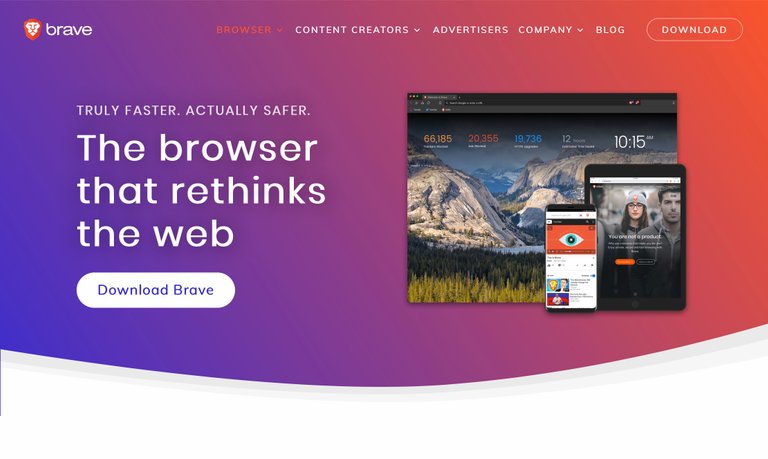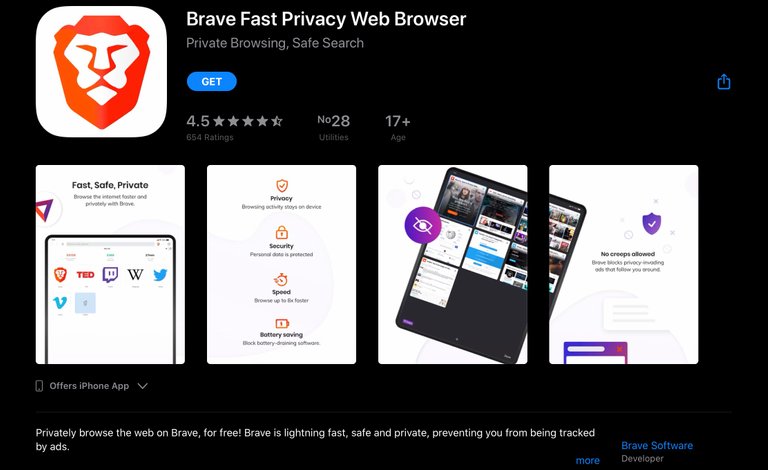 And I hope you find the experience as fun and amazing as I have. Thank god I'm a cryptocurrency nut and that unique combination of price action and anecdotal forum talk, had me take notice and start digging around.
As that is what I like to do here on Steem! I like to know what all the new coins are doing and what technology they're using and sharing it around the internet to see if it's something worthy that's going to catch on.
So if your like me and your wondering what other hidden tech is out there in the top 100 or 150 cryptocurrency charts, then stop by at my blog and peek over my shoulder, as I regularly take on that challenge and find out what's looking valuable or has potential.
So that's it from me today.
Till next time. Peace! ✌🏼☮️