Three Reasons For The Banking Industry Collapse
Bitcoin was developed with the intention of providing an alternative to the banking industry. Many, today, question whether Bitcoin will replace the US Dollar. This was not the original intention. Bitcoin served as an option to keeping one's money within the banking system.
Essentially, a digital wallet serves the majority of use cases for most people. A bank serves as a place to store, send and receive money. Over the last couple decades, the services most banks provided to individuals has dwindled. This was reflected in the state of the industry.
Since 1990, bank charters in the United States consolidated at a rate of over 3% annually. This means that, over 30 years, the impact is great.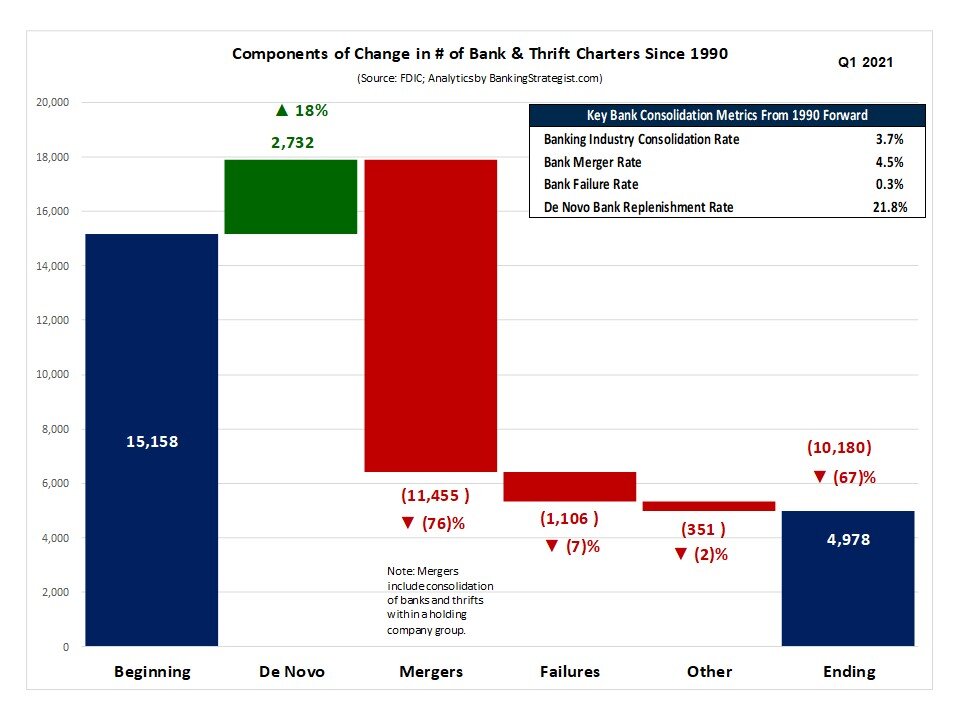 Source
As we can see, the number of charters went from over 15,000 to just under 5,000. Thus, we saw a net loss of more than 10,000 bank charters over 30 years. There were some new ones created, naturally, but this was more than offset by mergers and failures. Who can forget 2009 when a couple banks were closed every week?
This is not a sign of an expansive industry. Consolidation to this degree usually is a sign of maturity, meaning it is either primed for disruption or it is already taking place.
FinTech
About 20 years ago, the banking industry started to get hit by Financial Technology (FinTech). Here is where starts up began to penetrate some of the traditional banking sectors. This caused competition from newer sources, a state that the banks were ill-prepared to handle.
One of the best examples of how this played out is in the mortgage industry. Most today are familiar with the names Quicken Loans™ and Rocket Mortgage™. These are leading mortgage originators that operate without branches. Unlike the banking system, they are completely Internet based. Their entire platform runs on an application.
Hence, people can try to get loans simply by downloading an app on their phone. This allows them to get an answer at any hour of the day as well as it being instant. This is something the banks were not offering.
It should come as no surprise that Quicken Loans™ is the largest loan originator in the country. The shift progressed to the point where more mortgages are originated outside the banking system as compared to inside. This is a radical change from a few decades before when banks had a near monopoly on this sector.
We saw the same thing happen with car loans. There was a time, before going car shopping, one went to his or her local bank and got a letter of approval. This was then taken to the car dealership when looking at cars.
Today, we know most dealers have arrangements for financing. This, too, ate into the bank's business.
Adding all this together, it is no secret as to why the banking system experienced the decline in charters that it did.
Cryptocurrency
The next wave of competition appears to be cryptocurrency. This is a major problem for the banking industry since the industry is evolving at such a rapid pace.
As stated, in its simplest form, a digital wallet can operate like a bank. People can send, receive, and store money. This poses a major problem for the banks who, in the US, depend upon fractional reserve lending. The challenge is that if deposits decrease by a significant amount, the bank has to raise more capital to remain in compliance.
Cryptocurrency is a major threat if trillions of dollars in bank deposits start exiting. As more money is contained in the crypto industry, it is not in the traditional banking system. For anyone who understands how depositor banks operate, this is a shot to a major artery.
If this is not bad enough, we then see the development of Decentralized Finance (DeFi). Here is where the shift away from traditional banking could be aided.
The present financial system is mired in a low interest rate environment. This is awful for those who are saving. DeFi entered the scene offering much better interest rates, even on stablecoins. Basically, people are starting to realize they have a much better option.
It will not be surprising to witness the evolution of other lending services. Presently, one is not getting a mortgage or car loan via DeFi. That could be possible in the future. The idea of pools of lenders is one that is going to generate great experimentation. We truly could see some revolutionary ideas emerging from this space.
Of course, all of this eats a bit more into what is left in the banks realm.
Central Bank Digital Currencies (CBDCs)
This will be the death blow to banking as we know it. If CBDCs are implemented, we will see the number of bank charters drop like a rock. The entire industry will mirror the newspaper, where only a few are still left standing.
CBDCs will force a lot of money out of the banking system simply because it is a digital wallet. Hence, like was mentioned above, we see the same result. Deposits will not be held in the bank but, rather, in people's digital wallets. This really creates an issue for the fractional reserve lending.
The other issue is that the government can force people to adopt this. Whereas cryptocurrency is voluntary, a CBDC will change the currency of a nation. Thus, through the use of law, banks will be obliterated. The population simply will be commanded to use the new currency. While it might start of slowly, over time, more will convert to it.
This is fatal to the banking system. Without the deposits, much of the industry is insolvent. There is little that they can do other than to close up shop. Sure, some of the institutional banks will carry on since they are involved in so many other things. The likes of Goldman Sachs could get stronger as they eat into the market share as others get less powerful.
Nevertheless, the overall industry is likely to take another hit. This is almost guaranteed as technology advances. The Internet came to money and this creates an entirely new paradigm. We saw it in many other industries and what happened.
For now, we can sit back and watch it play out in the banking industry.
---
If you found this article informative, please give an upvote and rehive.

gif by @doze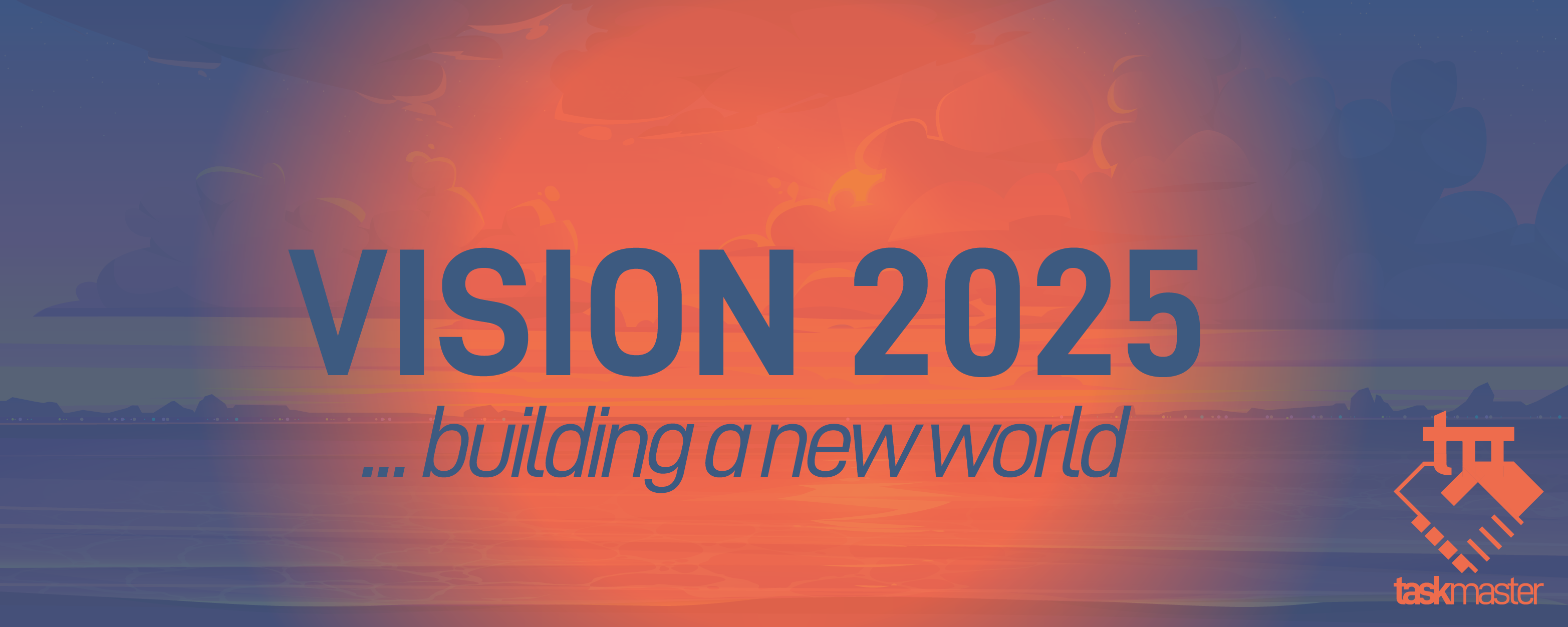 logo by @st8z
---
---