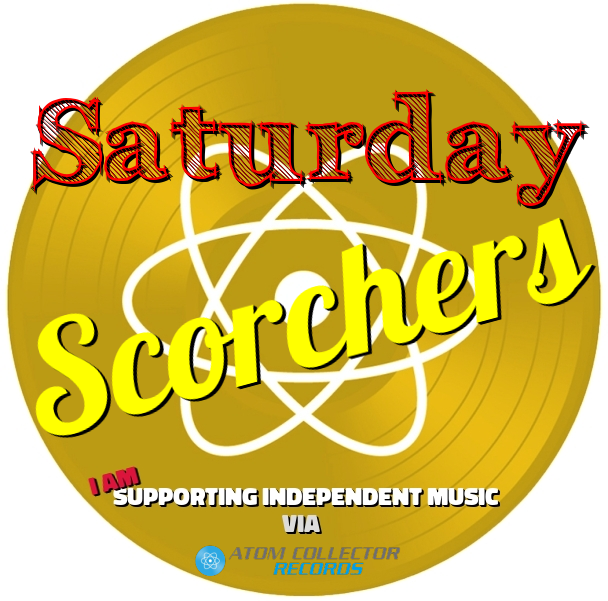 The following tracks are a selection of the fantastic independent musicians that use AtomCollectorRecords.com:
© Music & Lyrics By Last "Ravage" Opinion
© Image: "Star Eaters" Courtesy of Alenia
The initial guitar riff recalls to the classic heavy metal while the drums dictate the tempo with heavy accents.
The vocals come in like a distant loud lament suppressed by its surroundings.
The bass guitar enters on the last fading word and, with drums and guitars, takes to the doom of living hell....
---
Lyrics:
You won't believe it, now,
angels are falling down.
Unquenchable, the flame,
surrounding ev'ry soul.
Hell is here !!!
---
Ugochill - Mind Games (John Lennon cover) by Ugochill
Written by John Lennon.
This track is made in honor and memory of John Lennon.
Song is released on debut Ugochill album, Theory of Relaxivity digitally available on Ugochill bandcamp page.
ugochill.bandcamp.com/album/theory-of-relaxivity
And it is free download as well. :)
Alex Rado : all Instruments and Vocals, except Bass Guitar, played by Alen Sveto.
Produced by Ugochill © 2008
AoSW-Cockroach by Swivelable
We can't clean up this mess on our own


LYRICS
Was rudely awakened by a cockroach at 3 am
Chewing on the map over my head
Maybe he wanted to check out the Russian scene
Now he lies dead under my bed
I wonder how he'll stay there
I wonder how long he'll stay
I wonder how long till you come back here
It must have been a good good day
Or maybe I was feeling extra mean
Stomped and swatted 3 or 4 more
Plump juicy turned to squashed and lean
I wonder how they'll stay there
I wonder how long they'll stay
I wonder how long till you come back here
Never Would Be Your Name by @ivanc
https://choon.co/tracks/0ne8l1f3isy/never-would-be-your-name/
https://musicoin.org/nav/track/0x029a98278f9bfca93955126b3f19a9534a85e6cb
Awaken by Walter Mmari
AoSW - That Sound Sucks All The Fun Out Of Waking by Swivelable
The 'Any of Several Weasels' electric (Lliam) version with drums (Chad) replacing the synth and the second acoustic switched to a bass (Malcolm).


LYRICS
That sound; solemn and desperate. The determination of man; relentlessly stubborn.
Call it the waves crashing or the pitiless sand.
You get what you want and it's nothing at all. Still you find yourself waiting all over again.
If there's nothing worth waking for there's nothing at all.
Took too long today, took too long these past ten years.
Not that we're in any hurry, just should have been there already.
Fucked up makes fucked up if you are or if you're not.
You get to the point where the influx of things that go right
have got to pile up good before there's a turn of the tide.
Wanting the hope real of immunity other than death.
IX by IX
Summer Traction by QT
Now Spell IX by IX
I`m Yours - Andrew Huang - Nickillus remix by Nickillus
Andrew Huang's track 'Yours' was kindly put up for remixing on Metapop. He of course owns all rights to the original track, which you can find here on Metapop - metapop.com/pages/promos/andrew-huang-yours?p=1
I only took the excellent vocals, used some drums from Noiiz and did the rest with midi. Typically quirky effort from me.
Thanks for listening, if you do
---