Alright I don't know who put the ice cream sandwiches in the crew room freezer but whoever it is must know my weakness. So why not sit down and enjoy an ice cream sandwich with my morning coffee...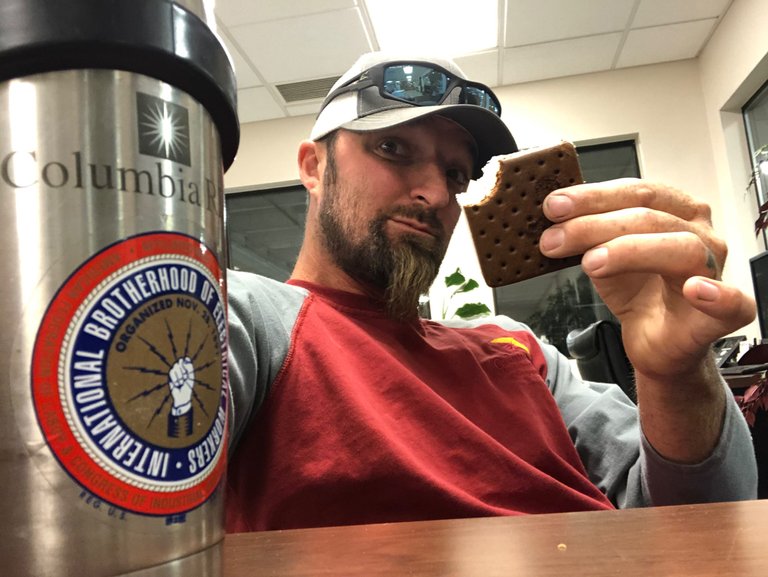 Don't tell me you have never had ice cream for breakfast... well okay it was part of my breakfast. A breakfast dessert if you will. I have been known to knock back a dozen ice cream sandwiches during a winter storm damage run. It's snowing and I am eating ice cream sandwiches. When you buy a whole box you can't let them go to waste.
Today have been a little more relaxed then yesterday morning at work. Except then damn starlings keep killing themselves and knocking out the power to this guys house. It's been 3 times in a week and a half. So time to seal every little nook and cranny with electrical tape.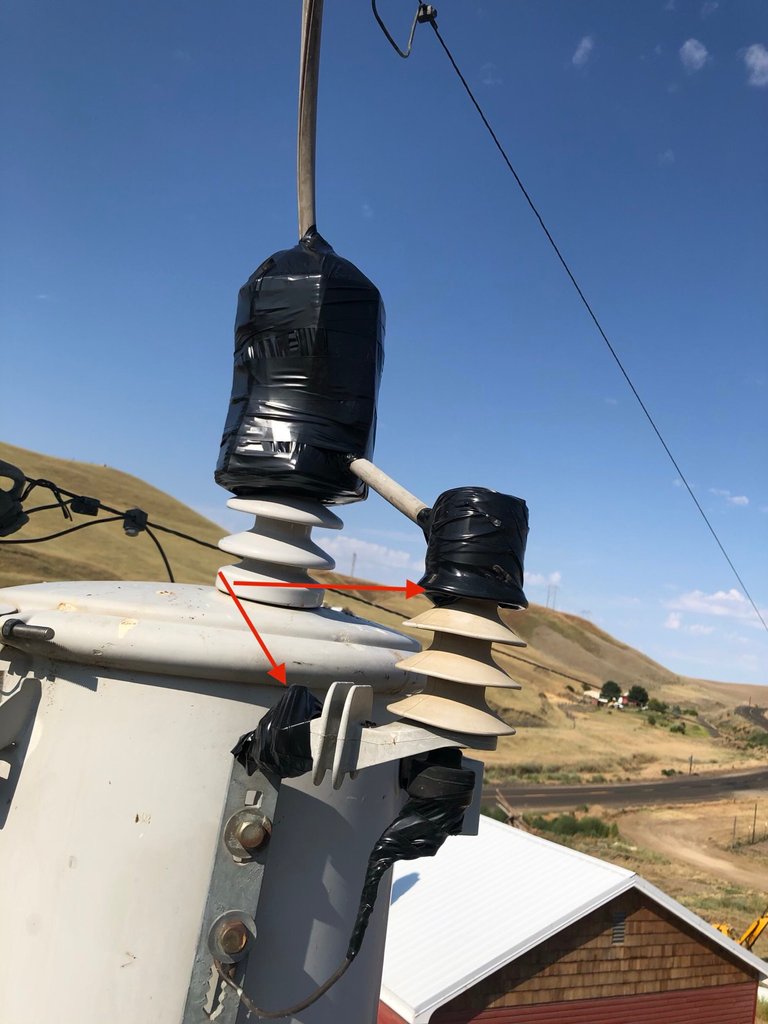 Then birds were standing on the bolt and sticking their beaks until the plastic cover. I could see a bunch of arc marks on the bolt and black on the insulator skirt. Hopefully those 3 dead starlings at the base of the pole will get drug off by some coyotes... maybe they don't like their birdies well done?!?
Welp lunch is over and it back to work. I think it is suppose to be around 105F this afternoon... yippy

Your Random
Dose of...