It sure is nice to be able to just sit back and crack a cold one while the lawn gets mowed.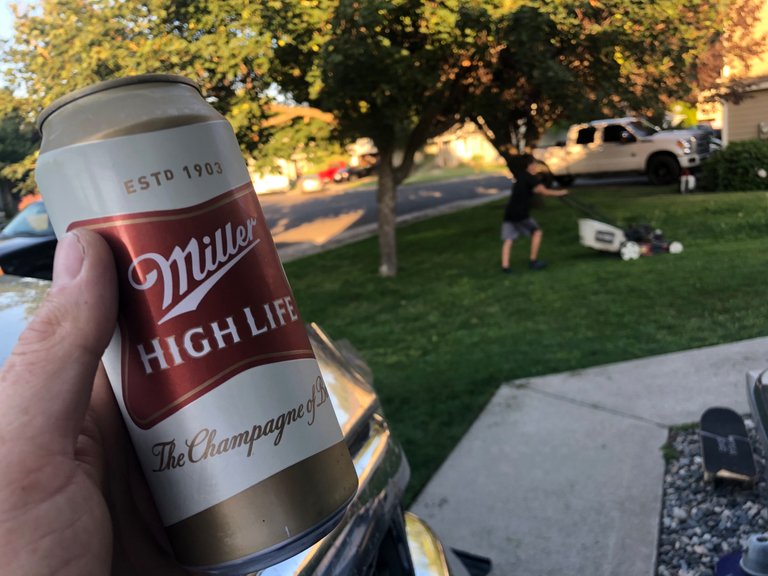 Now don't get me wrong, back when I lived in a house with some acreage crackin' a cold one and hopping on the John Deer mower wasn't such a bad thing. You know since it has cruise control. Just set the cruise, kick the feet up and get mowin'
Hopefully I can encourage him enough to start his own lawn mowing gig around the neighborhood. We could build a trailer to tow behind the John Deer. He just recently weighs enough where the seat sensor won't kill the engine. Throw the weed eater and push mower on the trailer and cruise the hood. Lol. I tell him all the time, "You want this and you want that.... well, mowing lawns during the summer can out for that" When a kid earns it they Tend to appreciate it better.


Your Random
Dose of...