A lesson from the school.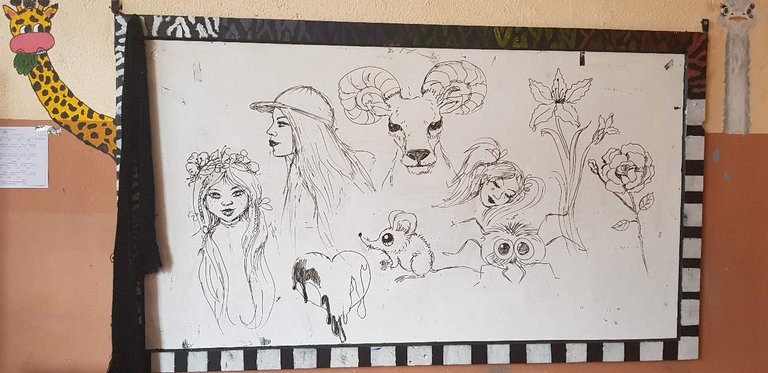 Dear friends, this is the class room from the school where I teach the children in art.I'm an artteacher, I've never share it with you, as I remember. This photo is from a lesson. I draw on the white board every time to show them how to make something or just to give them inspiration to draw or paint when they don't have any ideas. When i start to draw on the white board the children get a lot of fun. Now I have a baby. This place is very special to me and i'm plannng to come back as soon as my motherhood finnish. We took part in many projects. Also painted
the classroom with wallpaintings. When I offered them to make a wallpaintings they were very inspired...I posted some photos of our classroom. The age of the children is 10-11 year old. This is a hard difficult process to paint on a wall, because you have to imagine the whole composition on the wall, then to make a sketch before to start to paint.
This process is unique, because every child can participate, to put a sign on the wall. There is a meaning because it makes every child feel special this is important for our relationship.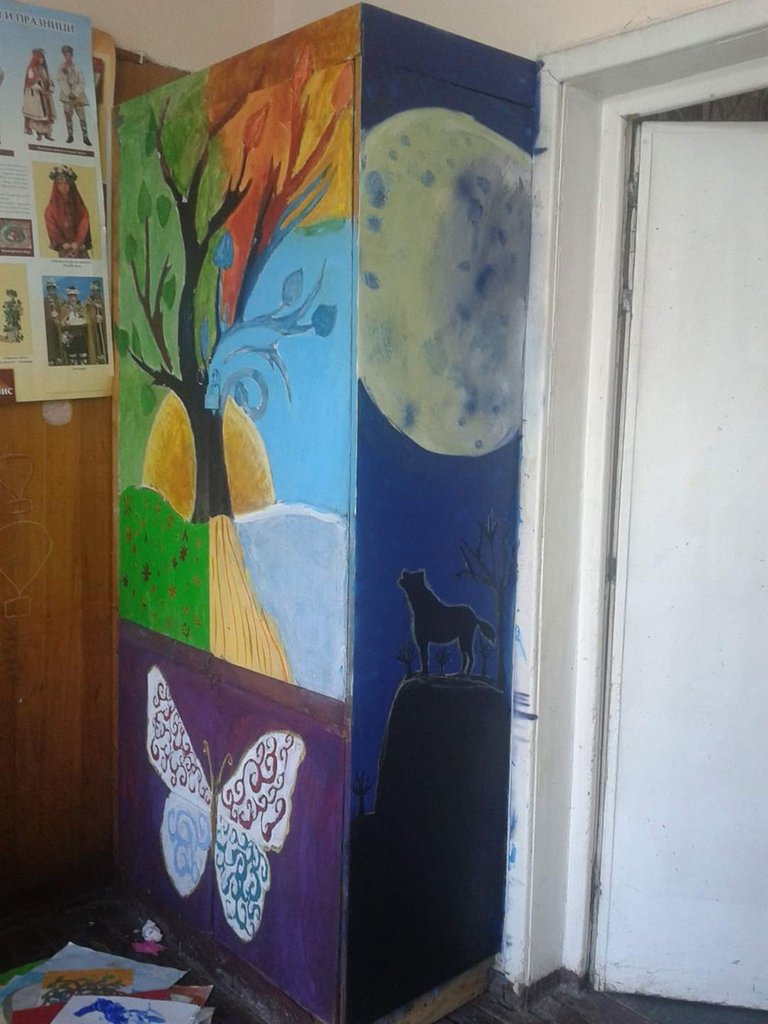 This is what we do. We have fun. I like to show them many puctures to develop their imagination.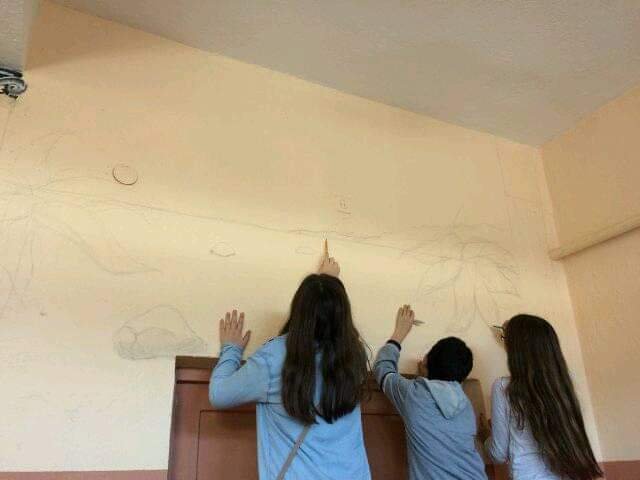 The process in a few steps.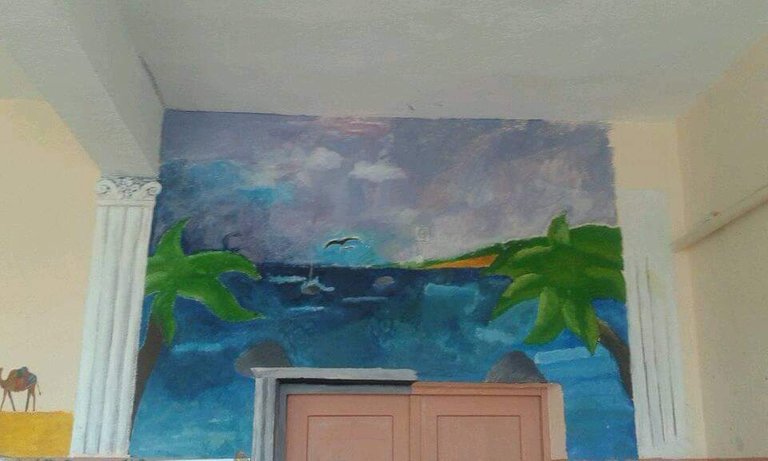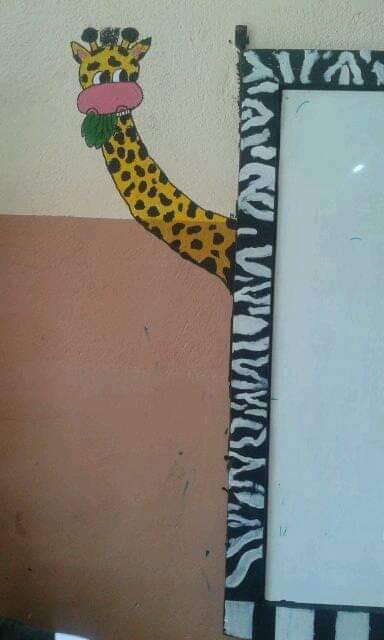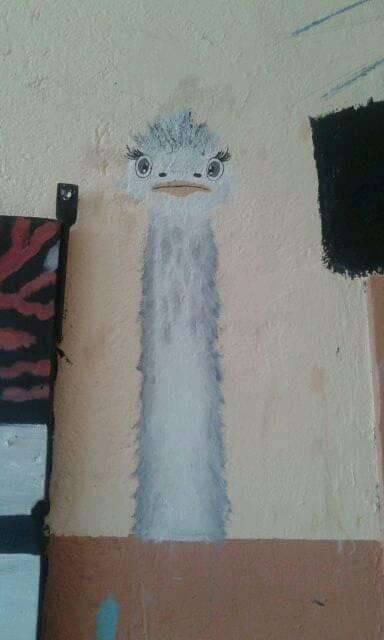 Posted using Partiko Android
---
---