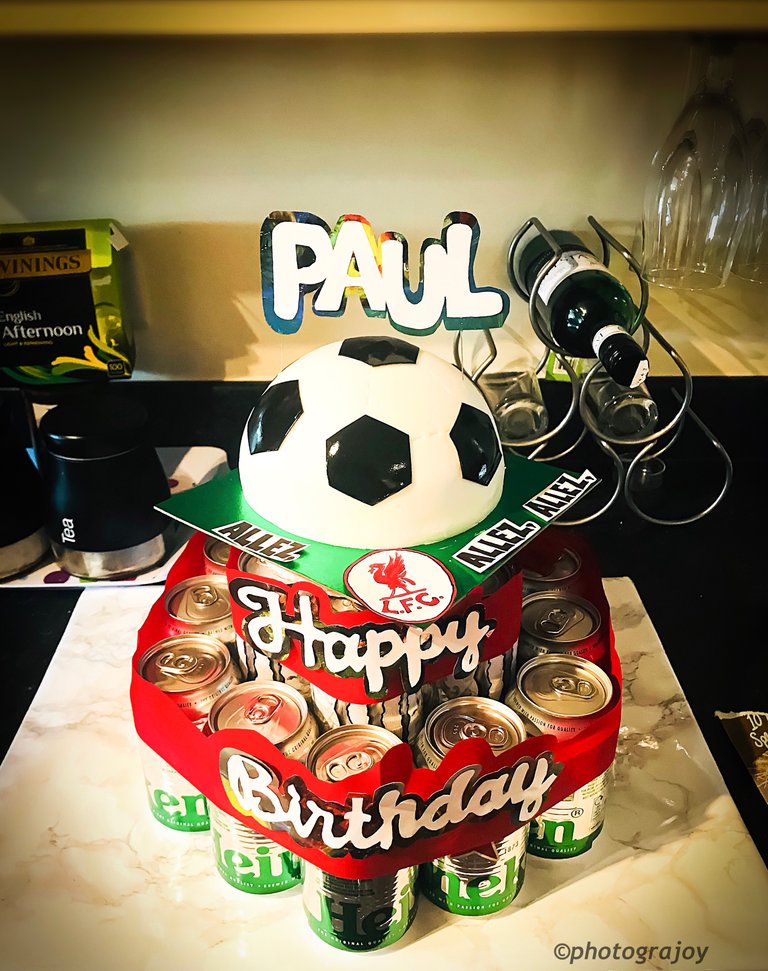 Hello Steemit!
I was away for a week here because of my health problem but thank God I am now feeling better and for my first post of the week, I am going to share my DIY birthday cake decor idea that I made for Hubby's birthday yesterday.
This birthday birthday beer & cake presentation style is super easy to make, I didn't spend any money for this decoration, just my precious 2 and half hours of creativity because aside from the Heinekens, monster drinks and football theme cake that I bought because I already have all the materials needed for this project.
This DIY will surely add a touch of fun and make your special day more special.
Let's go and make it!
---
---
Materials
Cardboard
Blank paper/ Magazine
glossy cloth material
Pencil
black and red Sharpie
Scissor
12 pcs. can beers
6 pcs Monster
birthday cake
---
Happy Birthday Wrap
I draw the "happy birthday, Paul", The "Liverpool Football Club logo" and the chant "Allez3x!" in a bond paper and cut it out.



I then taped it in a magazine with abstract colors and cut out.


I paste the letterings in an unused red ribbon material cloth and cut it out like a sash.

---
Cardboard Base
I measure and cut out a styrofoam and cardboard from one of the unused boxes then cover it with the remaning wall paper from my previous DIY decorative furniture stand.


---
Beer-day Cake Tier Assemble
I place the 6 monster drinks in the center forming a round cake shape then followed the Heinekins.


I wrap the the drinks with the happy birthday sash, place the cardboard above the Monster drinks then the cake and walah! Instant 3 tier football themed birthday cake.

I'm so pleased of this DIY outcome and of course the LFC fanatic birthday celebrant too!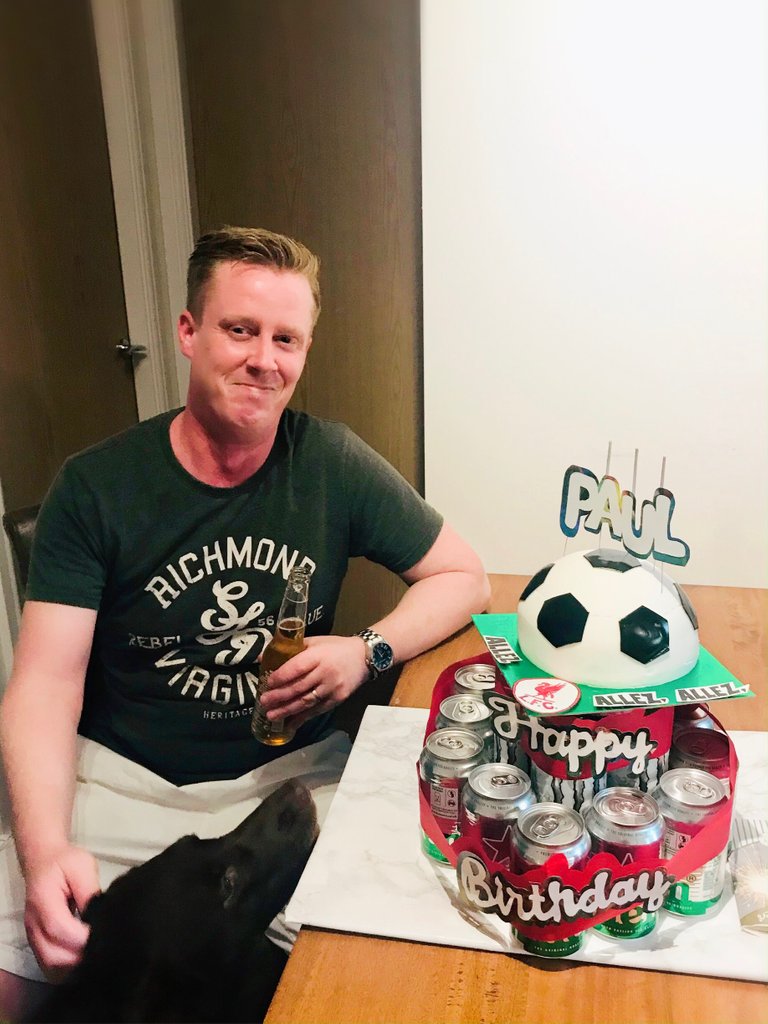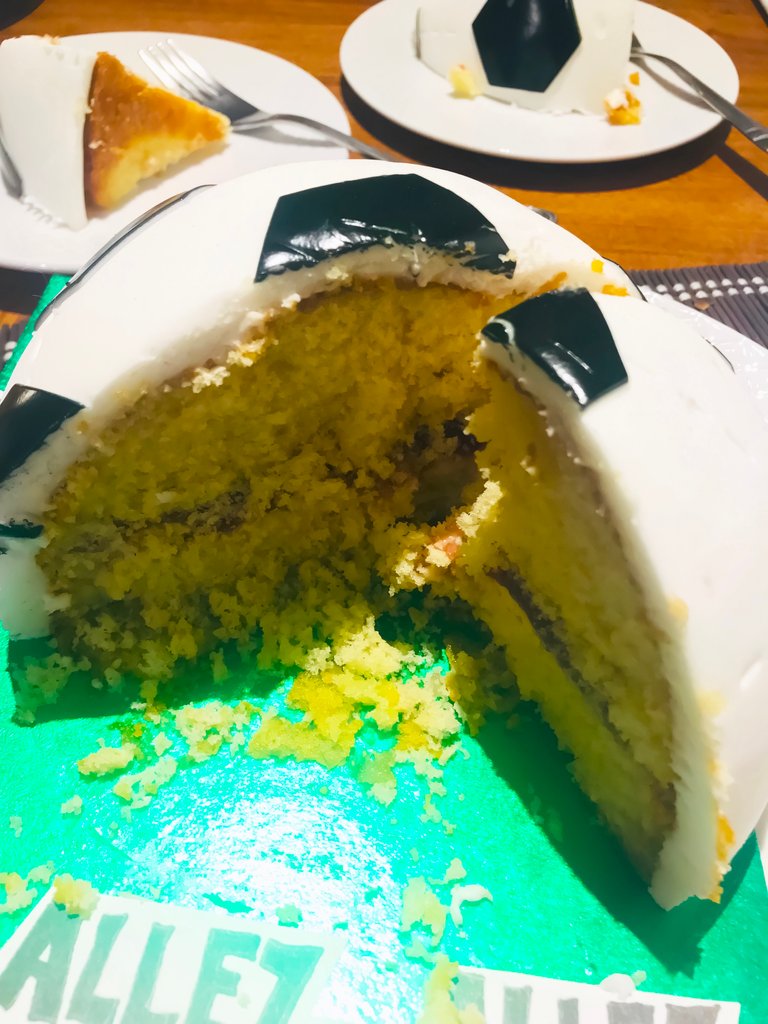 Note: You can also make 2 to 3 layers of canned drinks of your choice before the cake by using more extra hard cardboards to support the beer cans. If the cardboard is not hard enough, I think the 3rd layer canned beers will fall.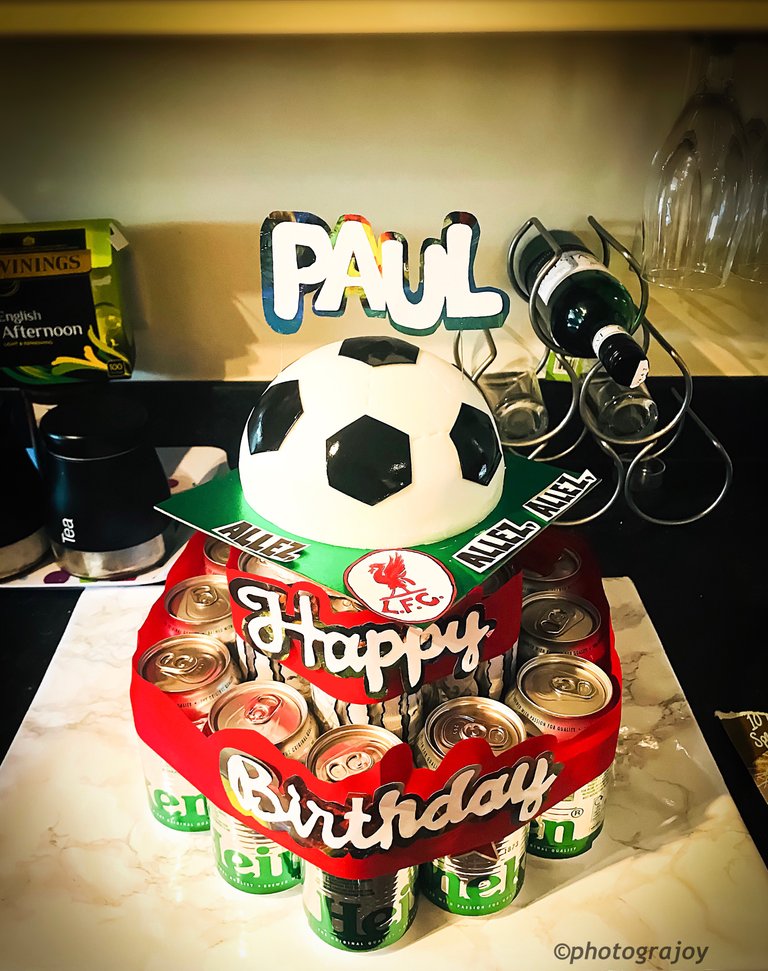 I hope you enjoy this fun DIY birthday decor idea! Until next time!



All contents are mine unless stated otherwise.
Have a joyful day Steemian!