Hey Guys;
Sharing with all yet another excellent piece of Art Work.. Which showcases Rich get Richer and the Poor Get Poorer.. This is how the country situation is in the many countries..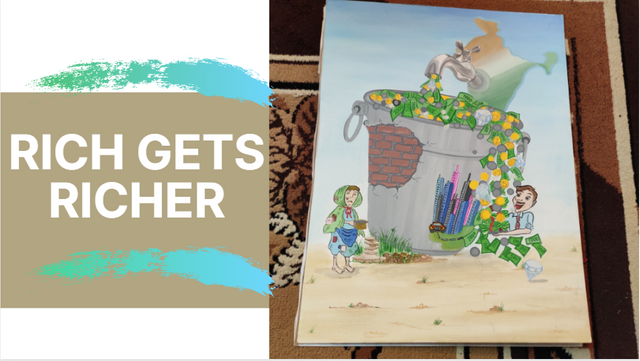 Do you Agree to it?? What are your thoughts on the same and hwz it in your Country.. In mine its the same i.e. Rich Get Richer
Rich Get Richer && Poor Get Poorer
Njoy the Art Work...
Best Regards