"Fever"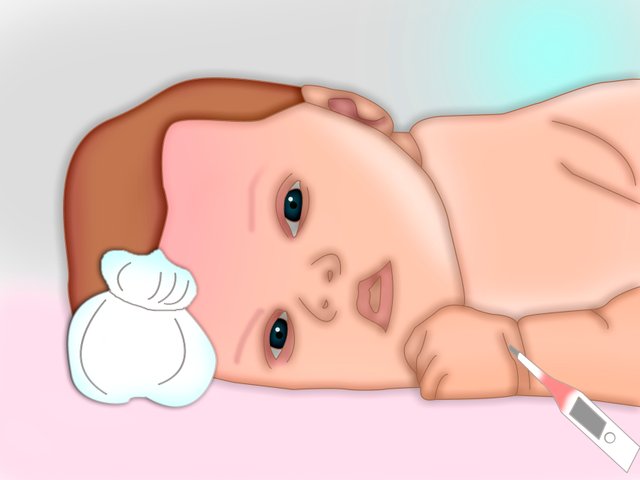 All parents have ever lived to find their son red, heated and sweating. Your little one's forehead is hot. They immediately suspect that their child has a fever, but they are not sure what to do next. Should they look for the thermometer? Should they call the doctor? My picture represents that scenario. A soft kiss on the forehead or just touching your child's skin is usually enough to know if he has a fever, also use the thermometer to get out of doubt.
Have fun and challenge your creativity!
Artstorm is a daily art contest for all creatives! Challenge your creativity with themed prompts and you could win 3 STEEM each day. Hosted by @leysa. Supported by witness @untersatz.