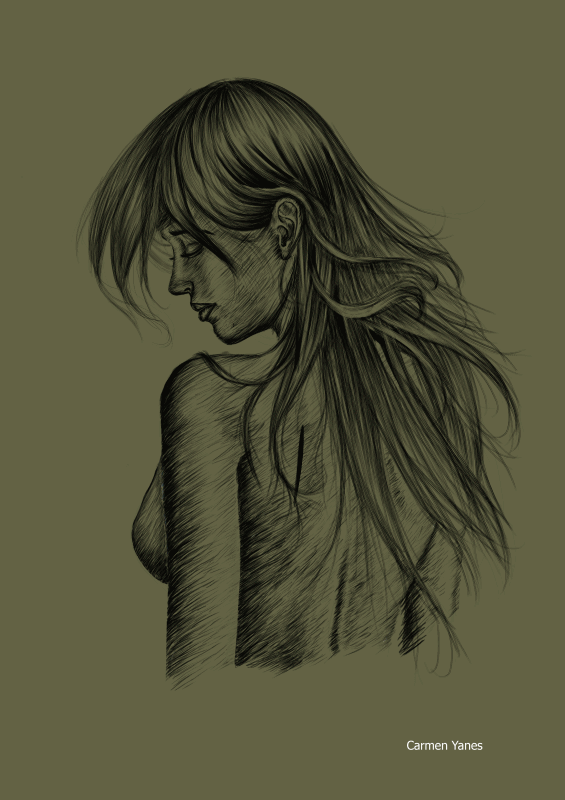 Hi guys, how are you?
Summer came and the Internet was gone, these last few days I have been absent because of my enemy number 1 "The Internet" XD. I hope you have not forgotten me! LOL...
The most recent work that I am going to show you is an experiment, first the way I did it, a few days ago I received a notification from one of the artists that I follow in #Youtube that was about a drawing technique.
I wanted to experiment and decided to do it to learn something new, only in the end it occurred to me to do something else...

I made the sketch of what I wanted, I tried to have a not so thick line (A little difficult for my lol), I made the guide lines where my lines would go.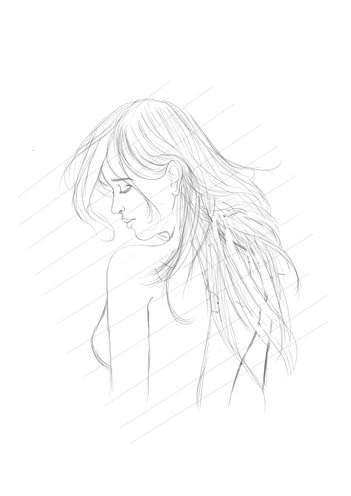 I started shading my drawing little by little, I know, my lines stink hehehehe.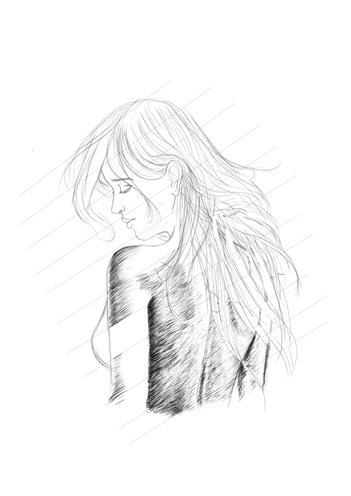 Here I already had a large part of the drawing made with the technique that they said in the video, for more darkness more quantity and pasted, for more clarity little quantity and more dispersed, always in the same direction.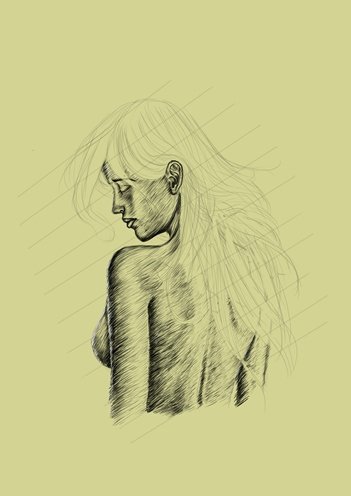 FINAL RESULT
The hair was the last thing I did to have the drawing ready, at this time I did not make the lines in the direction that "they should go" because I did not know how to do it, so I did it with another brush and to give it a different touch I drew the rose and other things in parts and save the process and then make a gif.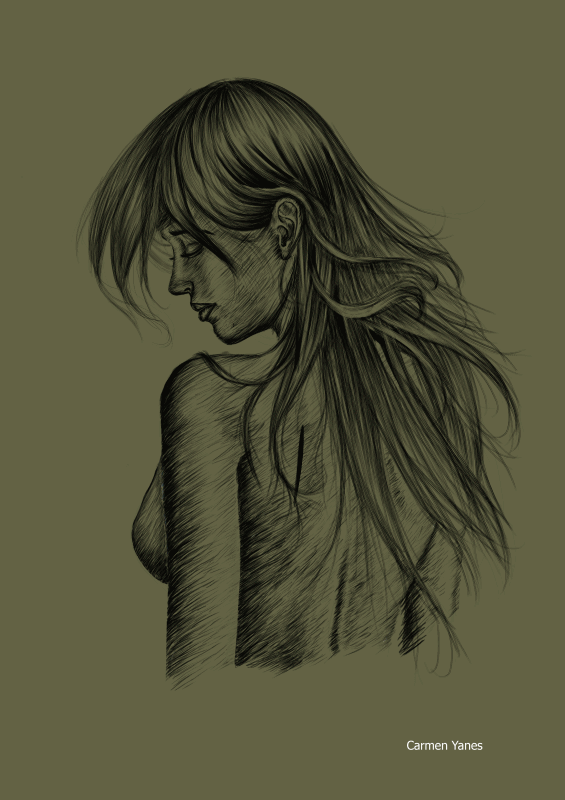 MATERIALS USED:
Laptop
Photoshop
Wacom Bamboo Tablet

Grateful to all of you for seeing and supporting my new work, I would be very happy if you leave me in the comments your opinions and criticisms regarding this style or my work. His criticisms help me to grow and encourage me to work harder to improve my art.

See you soon dear community, thank you for viewing and supporting my publications. 😜

Copyright @yanes94 - All rights reserved.