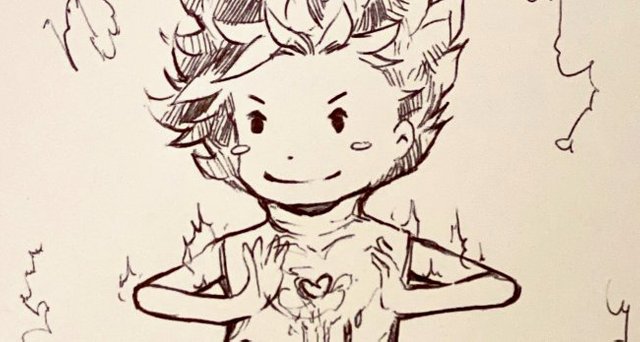 And............... it's November now. Are you all ready for the final two months of 2019? :O It's been a crazy year, hasn't it? Feels like time flies by so fast > __ <??!
To everyone who participated in #inktober this year, kudos to you :D Even if you didn't manage to finish the entire 31 for 31 streak, you still took a part in a great event! :D And to those who did BEAT it..... CONGRATULATIONS! YOU ARE A GREAT WARRIOR. WHO DOESNT AFRAID OF ANYTHING!!! \o/
This post will be my ... uh, eighth piece for #inktober, so I belong to the first category not the GREAT WARRIOR category XD;;;;
As I have mentioned in the previous post, November is an annual trial-by-fire for writers, with the event known as #NaNoWriMo... I didn't see anyone commenting in my last post that they were going to participate, but I actually found two mad-as-a-hatter Steemians who seem to be taking part this year.... @kaelci and @vincentnijman !!! To you both, I say, BEST OF LUCK and I will be cheering you both on throughout the month :D :D :D
Inktober 2019
As for #inktober 2019 - we're now all done! All WRAPPED UP! Thank you to both OCD and CreativeCoin for hosting the contest and the curation efforts for #inktober month!
Check out the winners from the previous days in these posts:
Final batch of winners will be released shortly :D Thanks to all that jumped in, and specially thanks to those that signal boost Steemit's visibility through your social media websites :D YOU ROCK~
Okay, enough spoder blarghing. Here's spoder arting~
Day 8 - FRAIL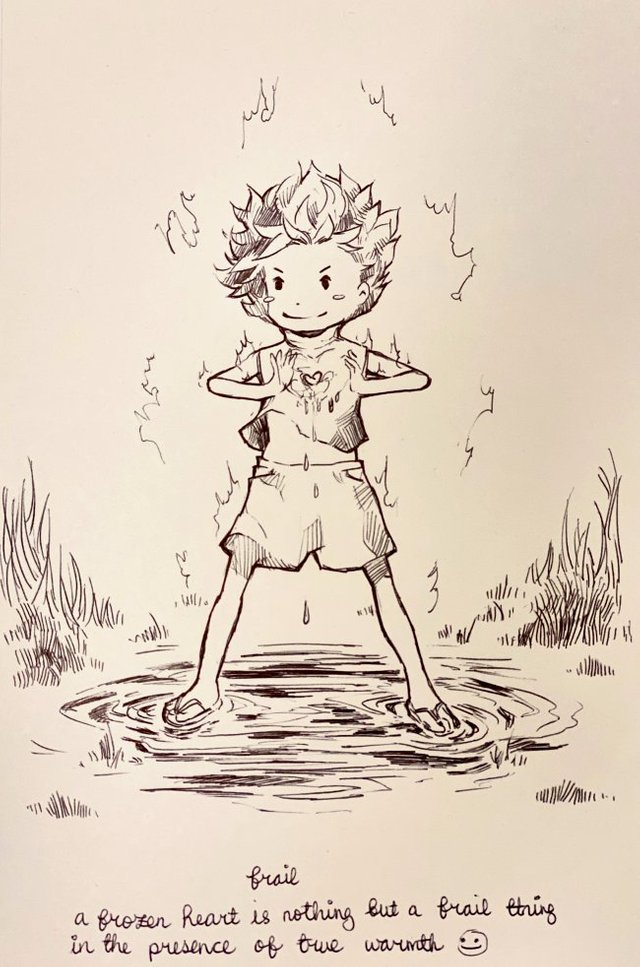 This is a sort of continuation from my previous post, with the ENCHANTED heart, where Gerda was creating a permafrost heart with her icy powers... For FRAIL, I present the heat of Kai's powers, as nothing can withstand true warmth !!!
kai is totes looking like super saiya chibi now, what with the fire effect going and the hair and errything lol
These two have been taking me on a ride but just as I thought I'd stuck with them for a while, I find my muse leading me away from them so I think this is the last time we'll see Gerda and Kai for now. And on that note, 8 is the final count for my #inktober in 2019 hahahah... that's like 23 short from 31 but I had a lot of fun and the event brought me to the creation of my two new OCs, so I'm all good and happies :D :D :D
And here is a shot of the piece during its WIP stage: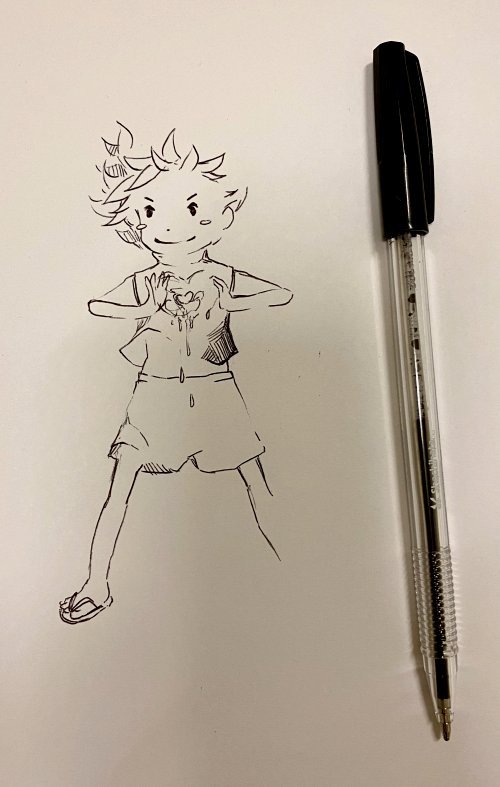 I did it with black ballpoint pen on standard printing paper :) !
Okay, that's it from me for now... I still can't believe we're in November already, I hope to see a lot of SteemFest contents in the coming days as I can't actually be there so I'll be reading and living through all of you who are attending :D
I believe the OCD+CreativeCoin awesome curation groups will be doing something exciting in this space with regards to STEEMFEST contents, so keep you eyes peeled for a post announcement from the @OCD account :)
See you in the next post, friends o/

Artists' Highlights with C2
On another note, please check out this article that I wrote for the @c-squared's Artists' Highlights a few days ago :) Please check it out! I am featuring TWO artists at a time, and the tenth pair is: @longer and @znkd :D
Log
Issue 1: @Arrr and @thilah
Issue 2: @EdgarUVM and @Zsolt.Vidak
Issue 3: @chrisdyer and @sanderjansenart
Issue 4: @elenasteem and @patschwork
Issue 5: @nyarlathotep and @carlgnash
Issue 6: @mikkolyytinen and @nekromarinist
Issue 7: @azbeen and @barbara-orenya
Issue 8: @rachelsvparry and @jankasparec
Issue 9: @armandosodano and @shibasaki
Issue 10: @longer and @znkd
copyright @veryspider. all rights reserved.
(that means DO NOT USE unless you got my say so in writing!)

To all of you artists out here at Steemit! Hello~ If you ever are lost and lonesome, please join Steem Artists at our discord chat: https://discord.gg/ENN8KCb

We network with fellow artists here on Steemit and we help each other succeed :) Come and say hi~ ^ __ ^






curator for OCD, curie, and c-squared (and c-cubed), helpie, archdruid and akibasteem