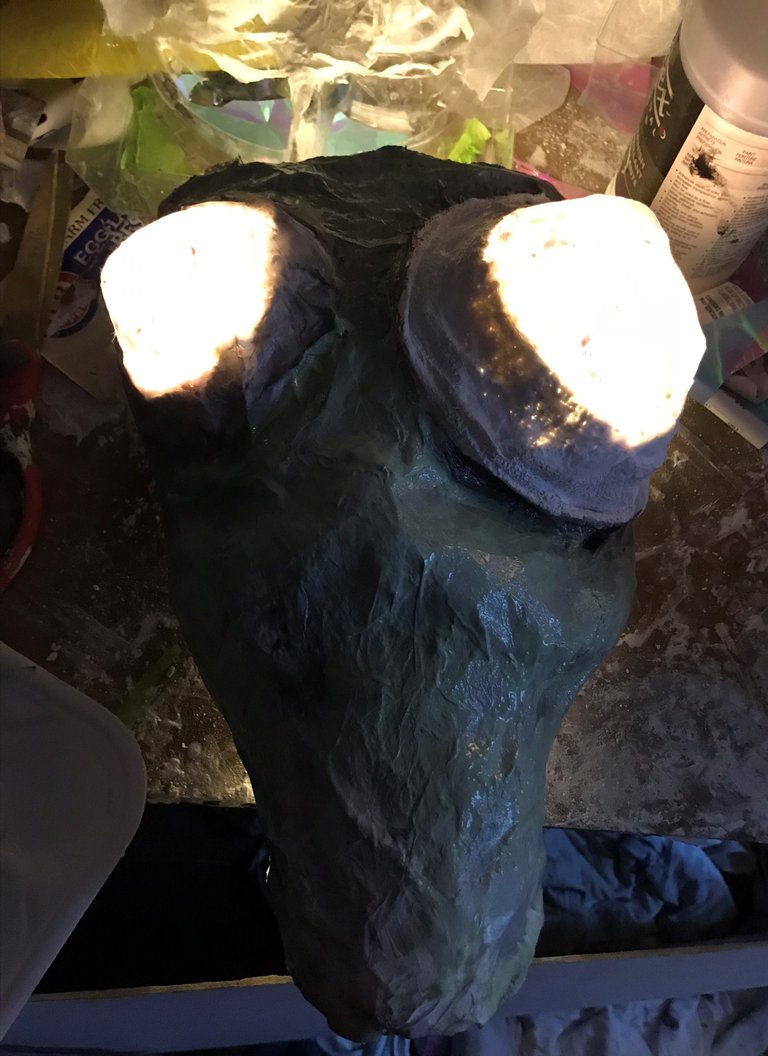 I was finishing some of my rather useless, unwearable masks to submit to an online exhibition, but I was more inspired by other projects so I did not finish them to my standards. However I will share what I have done so far and perhaps get some feedback.
All of the masks I have made were mounted on some form of upcycled plastics glued together.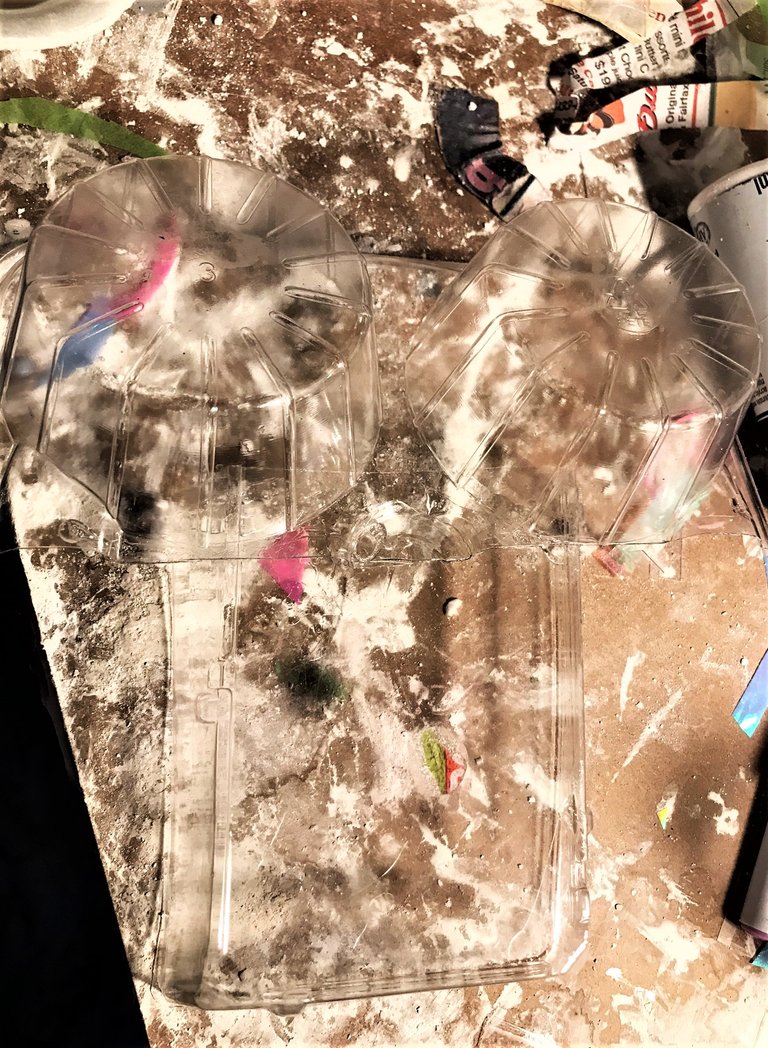 I would then attach plaster, tissue and/or paper, along with other objects to add body to the form.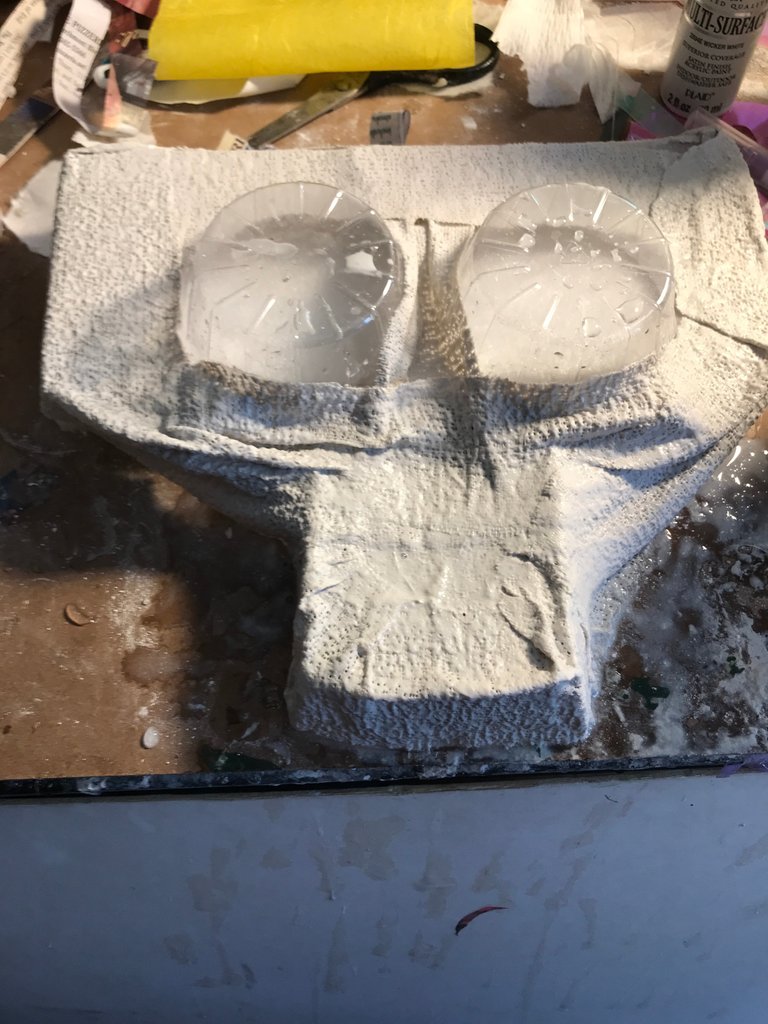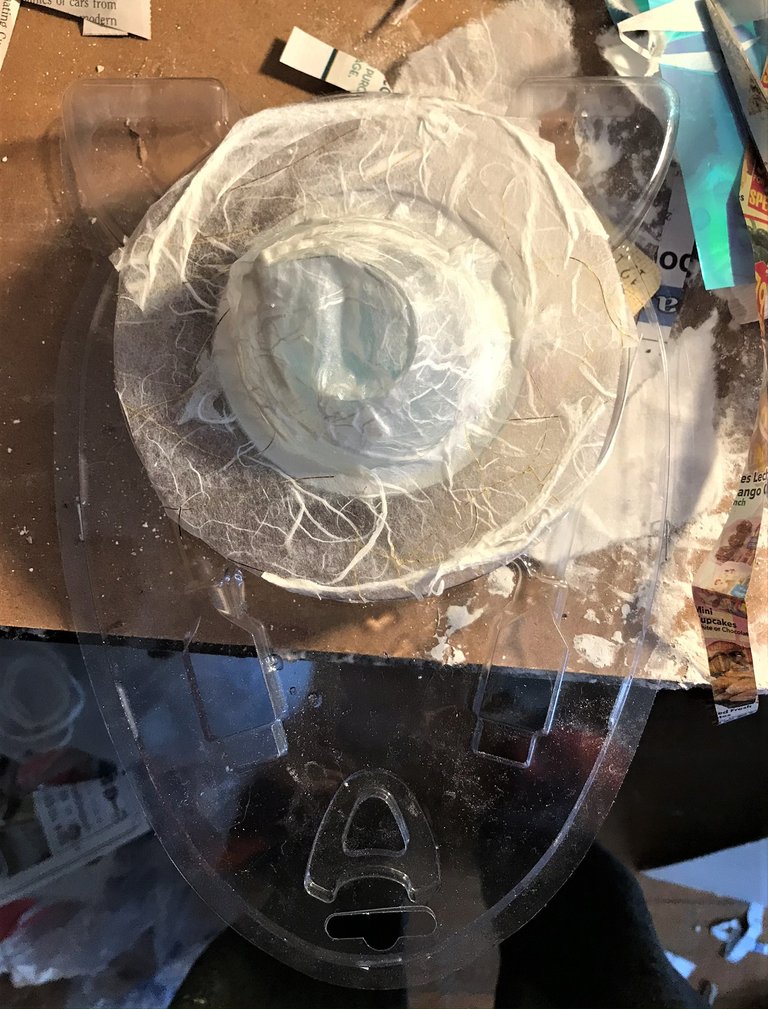 Here are a few of my near-finished attempts; I have others in production; but they are not ready to share.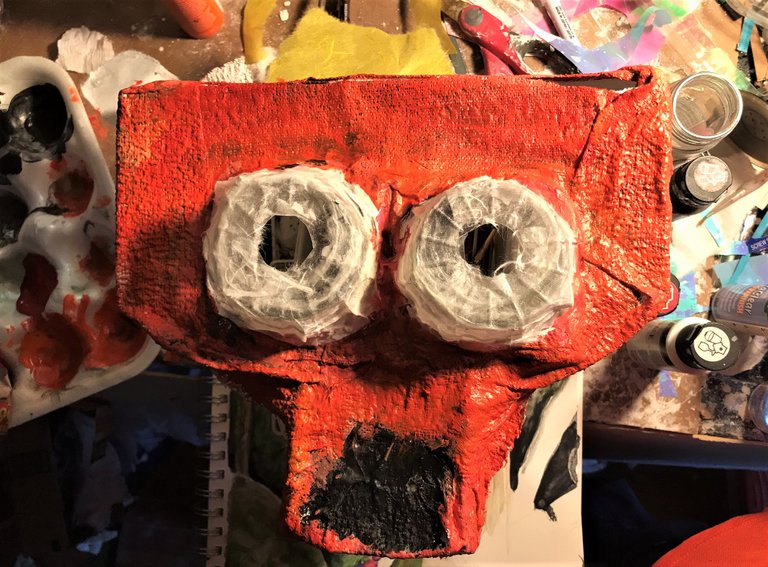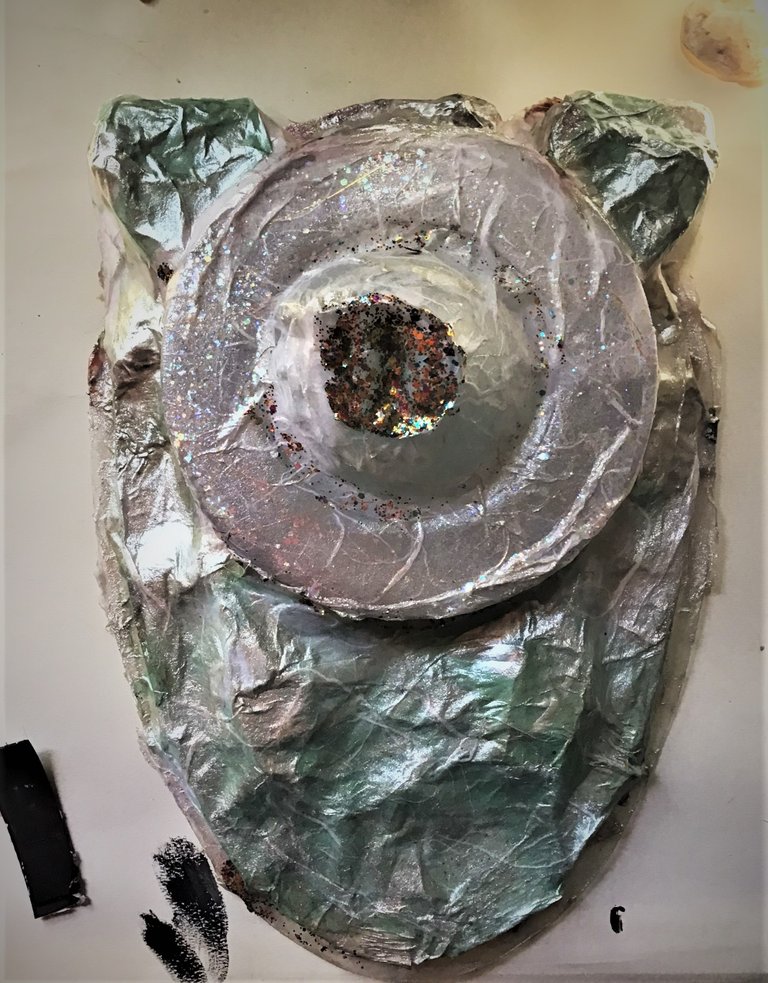 And finally the first mask; the least useless of the three. It is sitting on the porch now scaring off thieves and squirrels.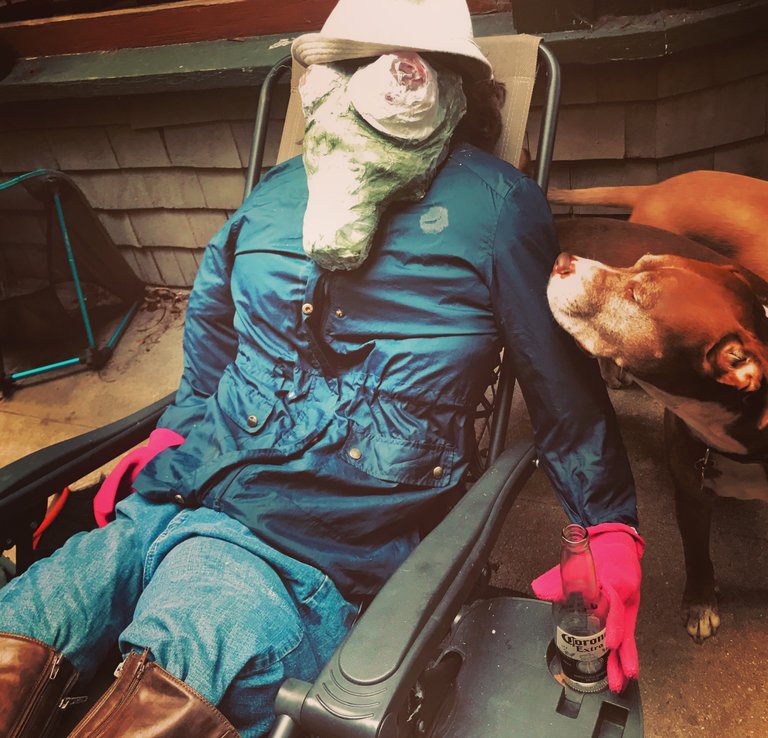 I am going to attempt to make more well-thought out, wearable masks in the future; but I have so many projects going now I will focus on the most important.