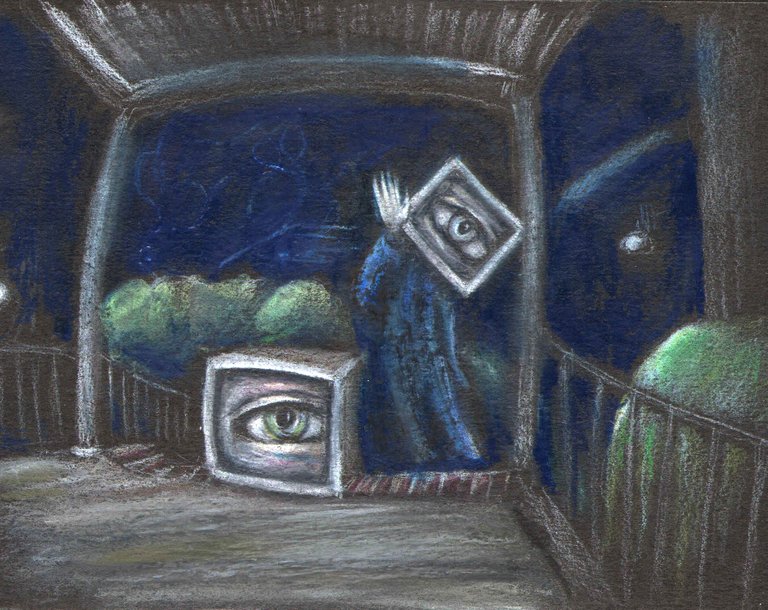 The world is becoming more and more surreal; so as a surrealist I am becoming more and more inspired by current events versus my own inner life. These images were created back in the summer when I was hanging in my father's basement. The first image shown was based on a teenager who was left over forty tv's on front porches while wearing one on his head. The eyes represent the reflection on society that he delivered.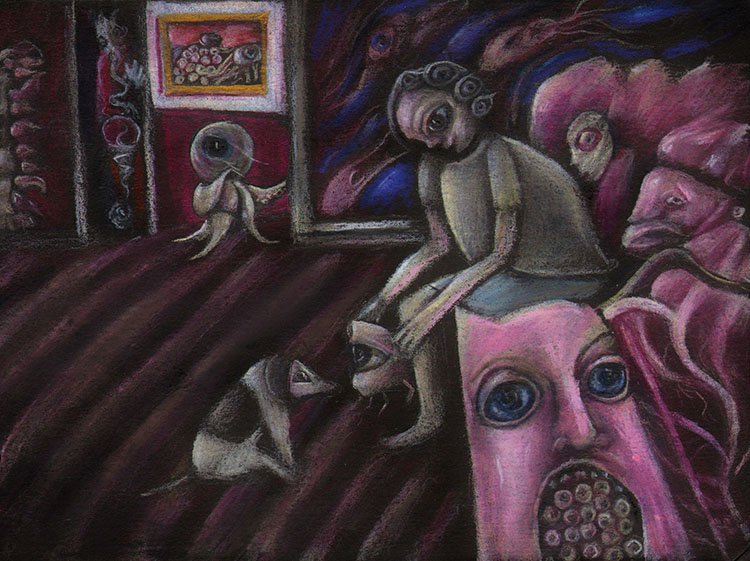 This second image I have shared before; but I believe this is a better scan. It was based on the story of a young boy showing his puppy youtube videos. I imagined in the background all the horrors surrounding such innocence.
I am inspired to do more such images in the future; certainly during these times when the horrors are piling up.