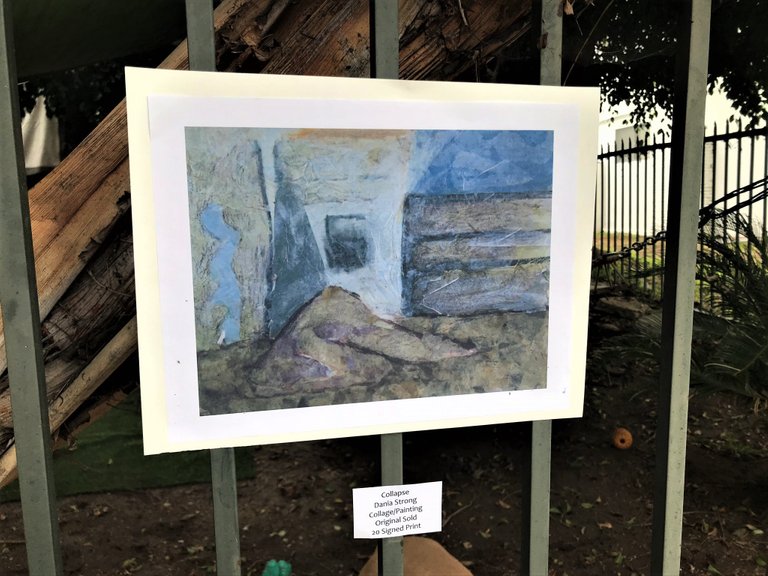 Been a bit desperate to show my work somehow. I shared some VR art exhibitions last week; but it is not the same as showing work in person. We get so much foot traffic by our house; so many people walking their dogs or just walking to get out; so I decided to create a small rotating art exhibit on the fence. So here is the first incarnation.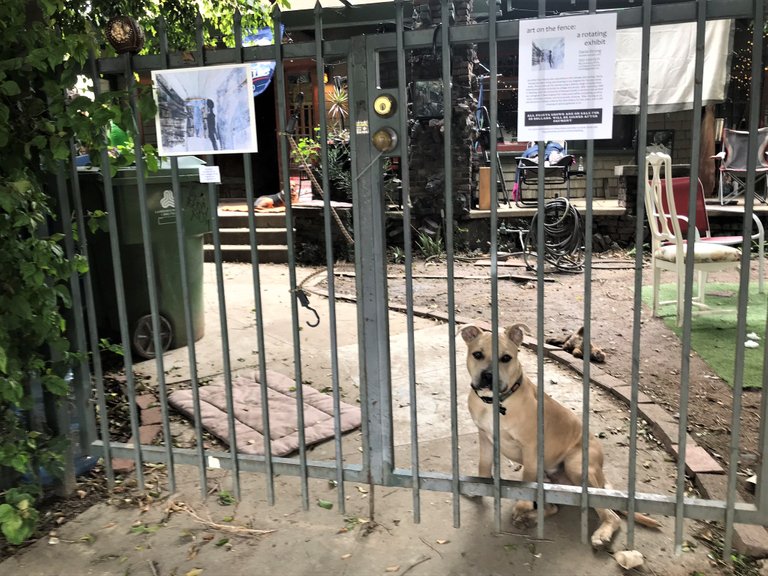 Here Theo is guarding the prints in the front. A closer look at the flyer.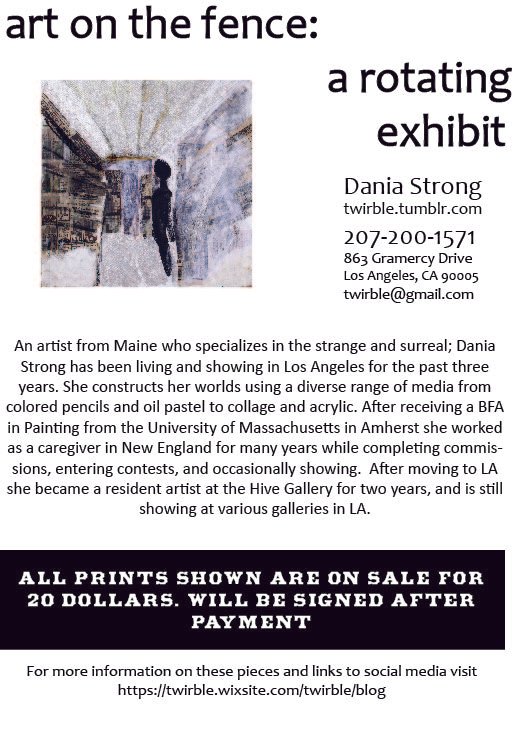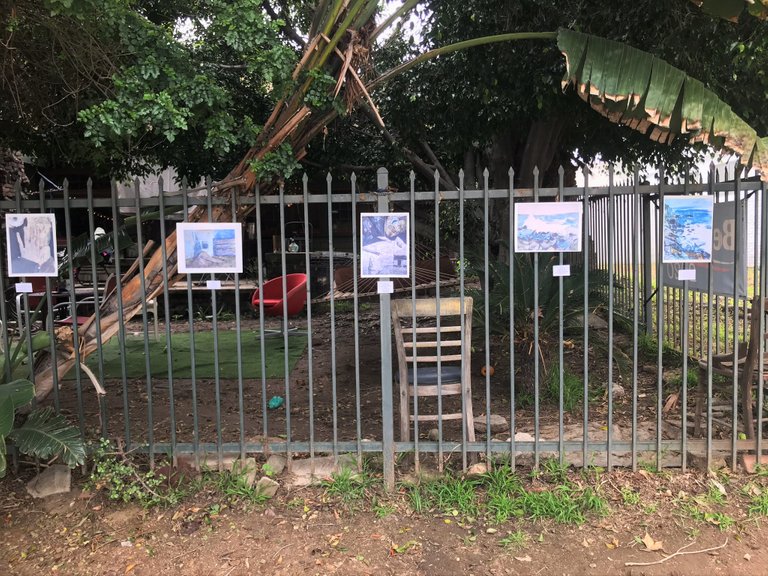 Here is the layout in the front will make it a bit neater next time.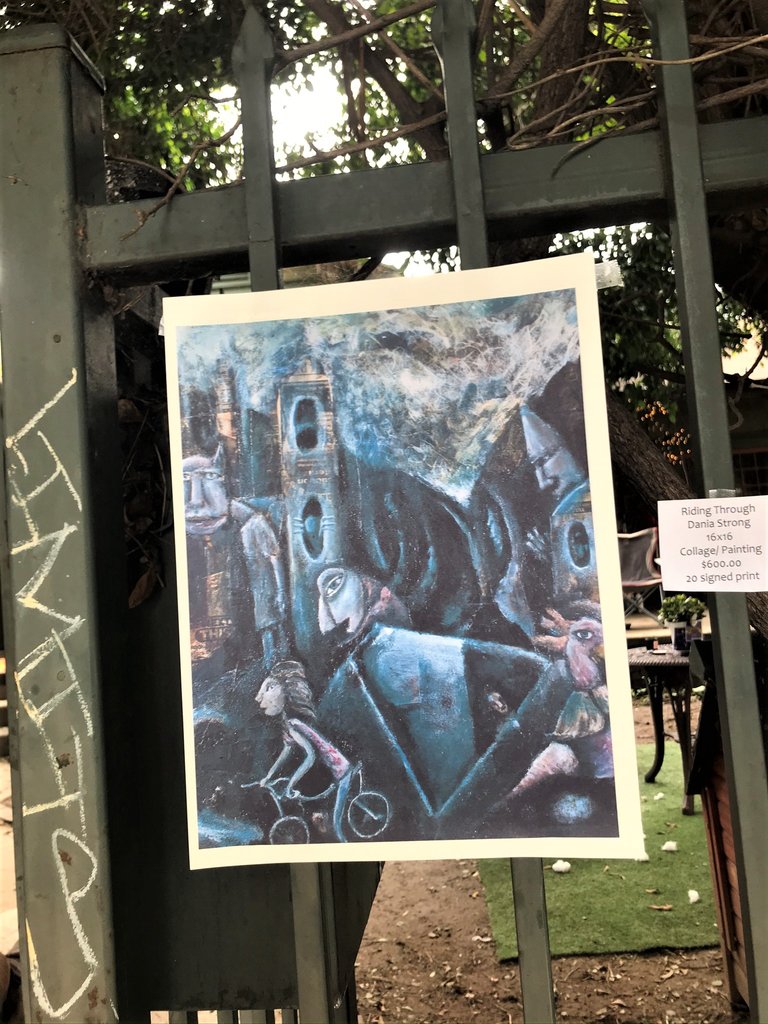 I posted a Linkedin article on the little exhibit. Let me know who you are if you decide to friend me on there.
https://www.linkedin.com/pulse/art-fence-walk-exhibit-koreatown-dania-strong/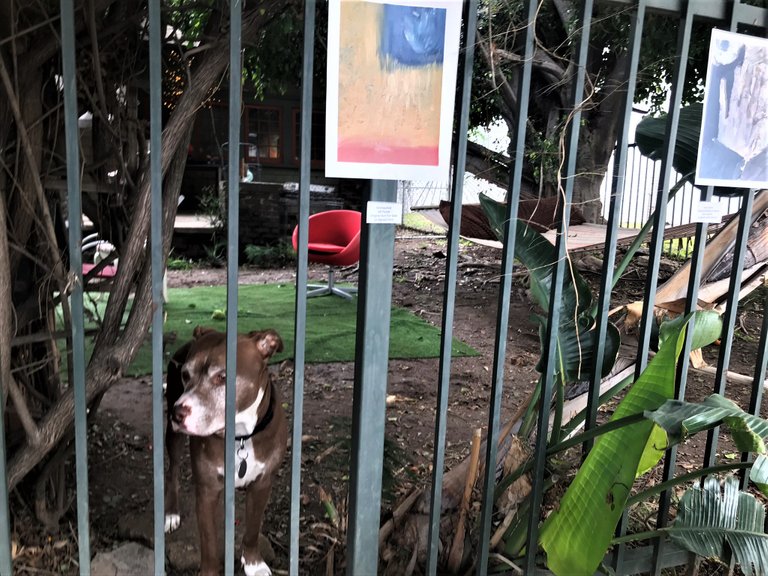 Lola is protecting the art from squirrels.