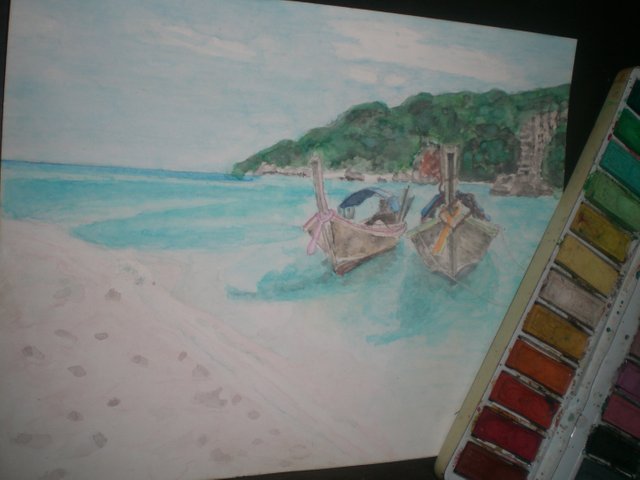 ---
Venezuela borders on its north side with the Caribbean Sea, the Venezuelan coast has beautiful beaches and islands.


The watercolor image belongs to a beach in one of the Margarita Islands. The largest in Venezuela, last month I was invited to participate in a contest and the pre-selection start ticket should be a free home-made raffle and, as I was ready, this watercolor was used as a ticket.


Take the opportunity to talk with the other contestants about steemit and, if interested, send them detailed information by email, about the commands and other details.


The result of the contest was satisfactory for me, I obtained the third place, the drawings that won in the first two places were very good.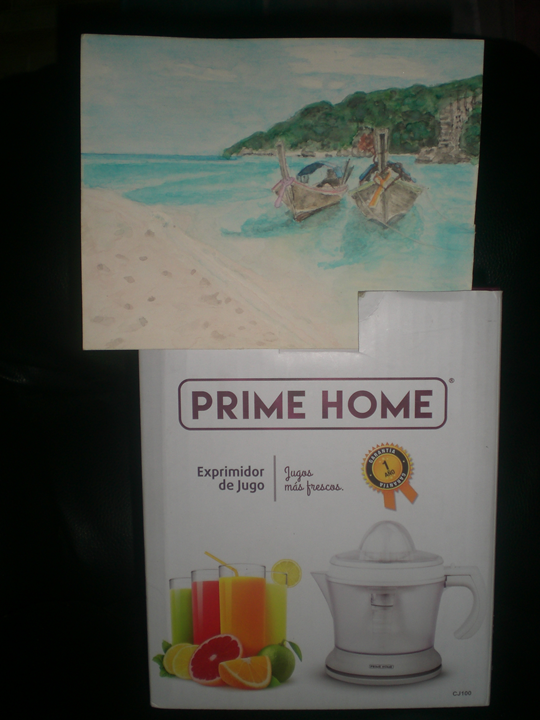 To make this painting, use the following materials and tools:
Materials and tools
.
A piece of cardboard.
Pencil No. 4H.
Brushes
Watercolor
Sources