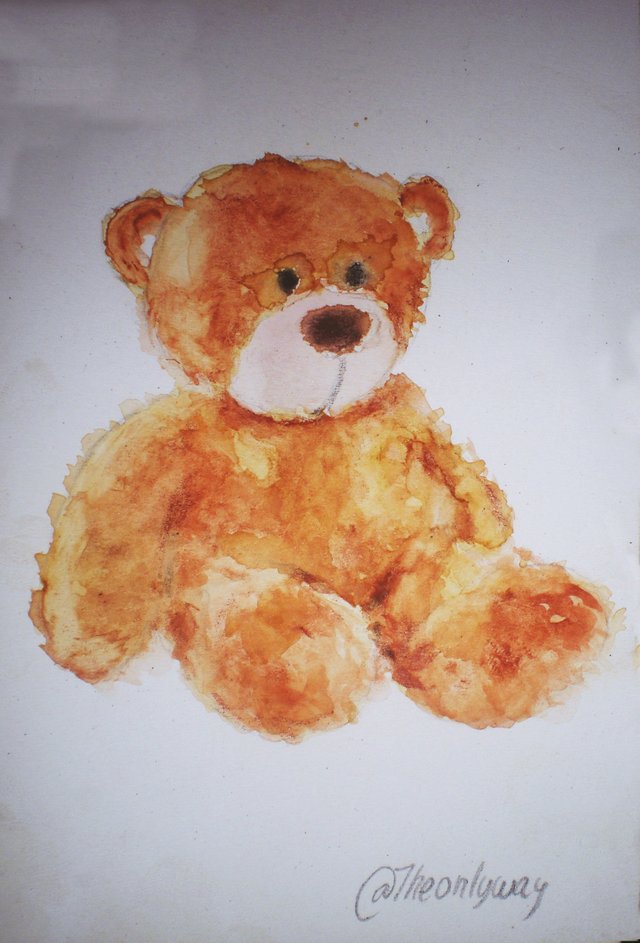 ---
When I was in high school I asked a girl to be my girlfriend (she accepted), one of the first gifts I could give her was a small bear-shaped stuffed animal that was about 20 cm in use.


His surprise face was a show, I really didn't expect it, he was just a 16-year-old boy who didn't work and only received money from my parents and she was a 15-year-old girl.


That girl stopped being my girlfriend to be my current wife, love is wonderful.


Today gives a gift on the day of love and friendship.



Below I show you a photographic sequence of its preparation.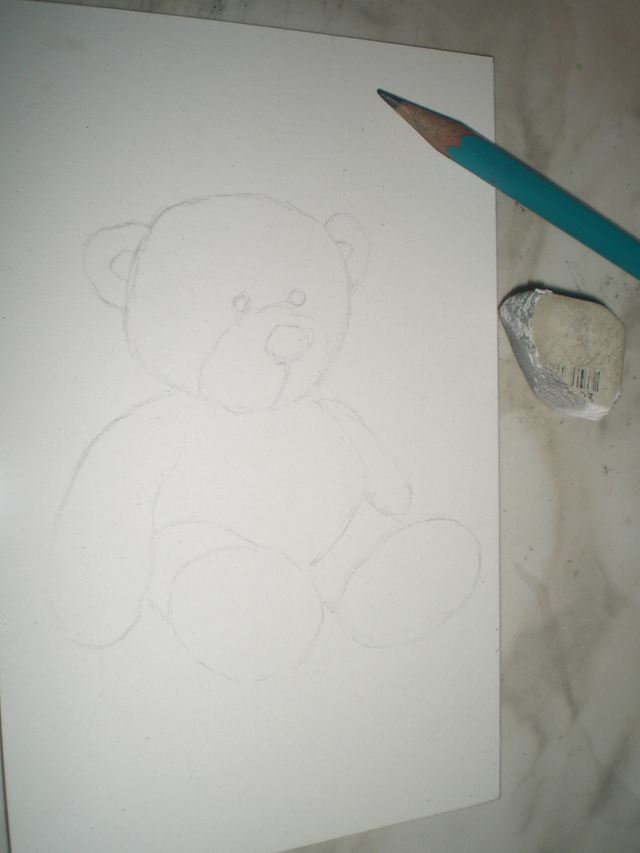 Image 1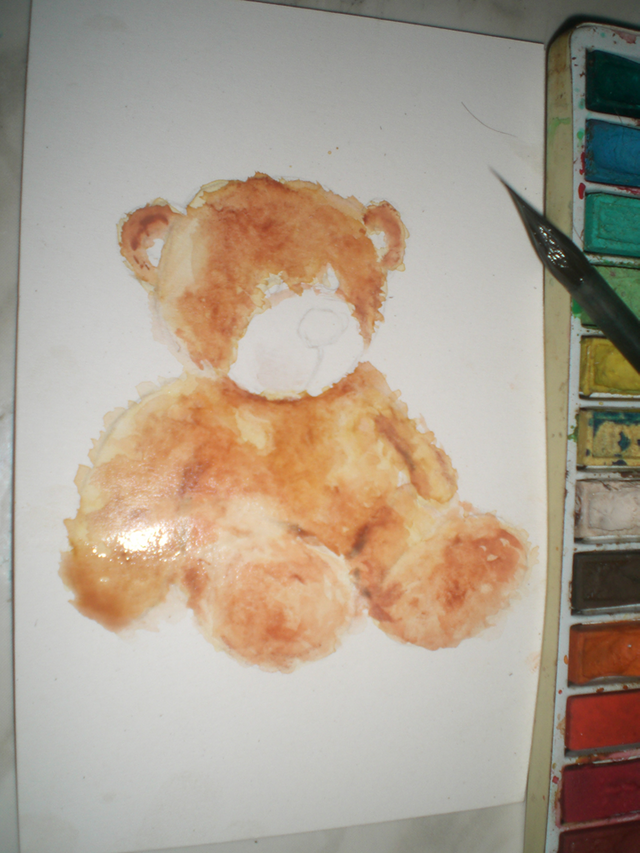 Image 2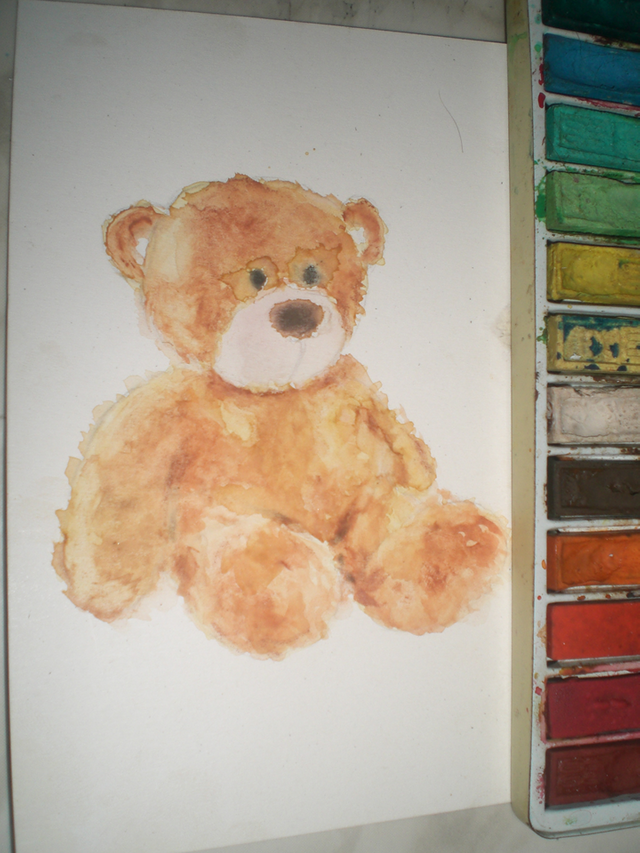 Image 3

To make this painting, use the following materials and tools:
Materials and tools
.
A piece of cardboard.
Pencil No. 4H.
Brushes
Watercolor
Sources