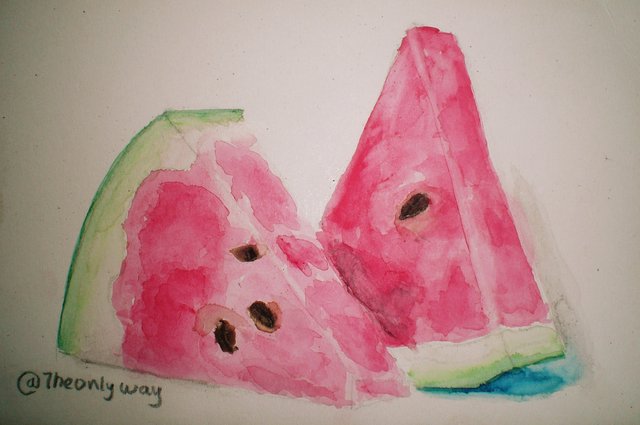 ---
The watermelon is a sweet and refreshing fruit, in Venezuela it is grown throughout the year, it is a fruit that is consumed by the Venezuelan population without social distinction since it is one of the most economical fruits, a kilo costs approximately 1.5 steem.


In my house we usually consume it in juice to placate the tropical heat. I prepare this juice in a very easy way, just cut the watermelon into small squares, extract the seeds, put it in the blender a little sugar and ready, you will ask me, and the water? I don't put water the fruit has enough.


To remember those refreshing moments, portray two pieces of watermelon.



Below I show you a photographic sequence of its preparation.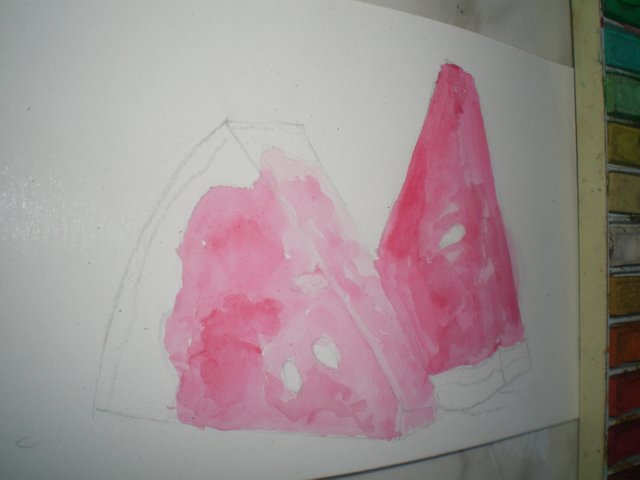 Image 1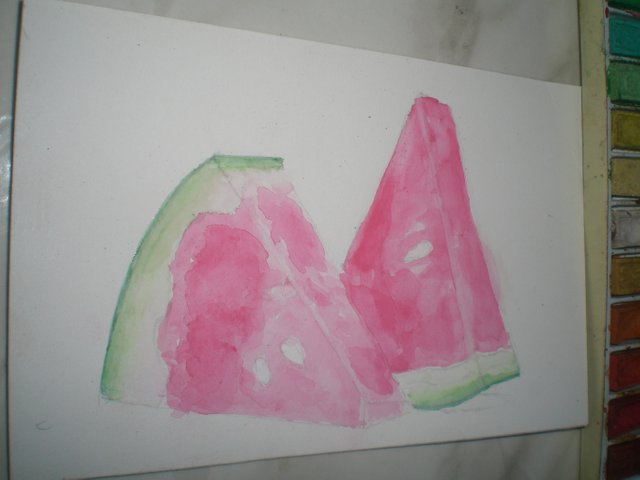 Image 2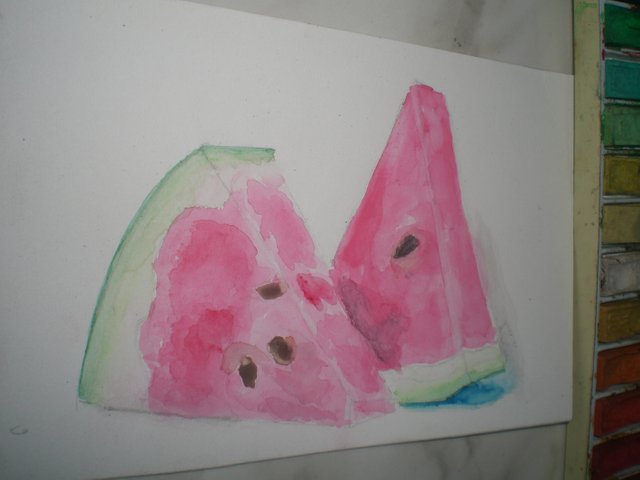 Image 3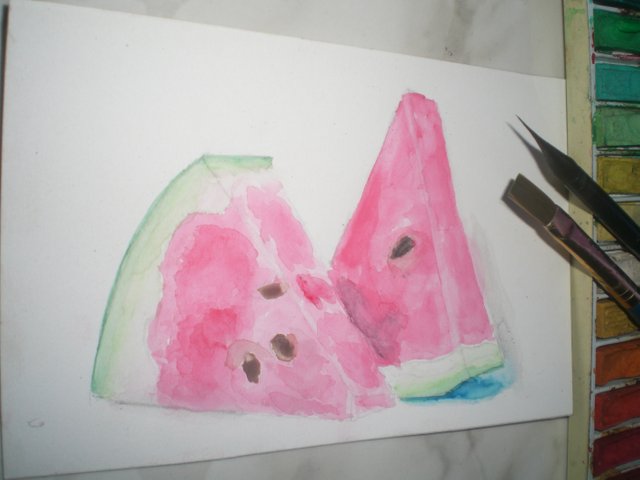 Image 4

To make this painting, use the following materials and tools:
Materials and tools
.
A piece of cardboard.
Pencil No. 4H.
Brushes
Watercolor
Sources