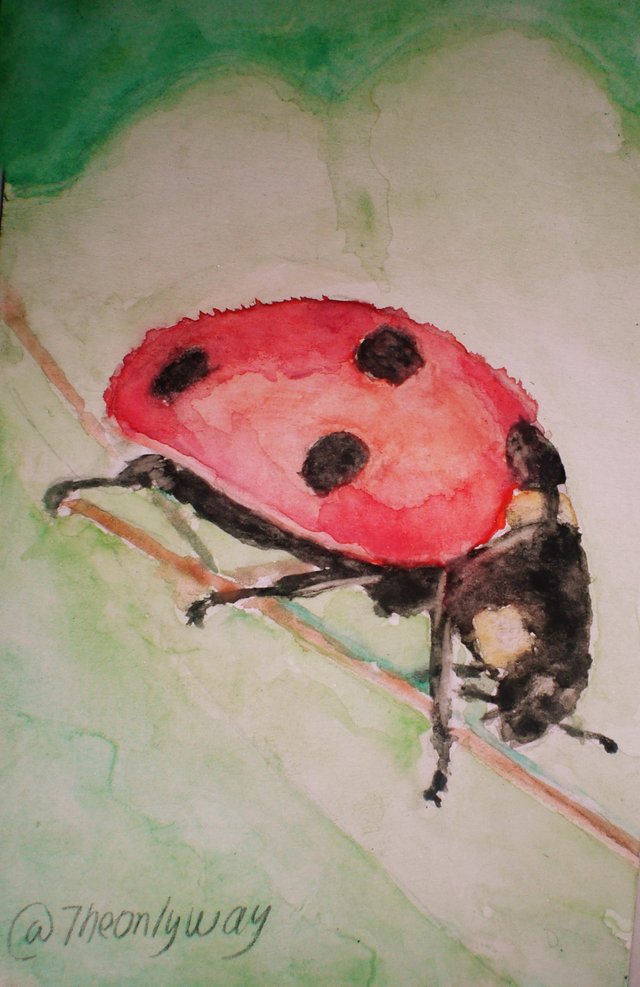 ---
It is an insect that is part of the Venezuelan fauna, the reason why I portrait it in a watercolor is because my oldest daughter loves animals, including insects, I must be aware of it and I must look where it comes, it catches all kinds of insects and then release them.
A few days ago she captured a Praying Mantis (maybe I will portray one very soon) and then asked me to take her to a nearby park to free her, to prevent the cats that roam around my residence from devouring her.
She definitely loves animals, if they want to meet her, this is his blog @kathe-art.

Below I show you a photographic sequence of its preparation.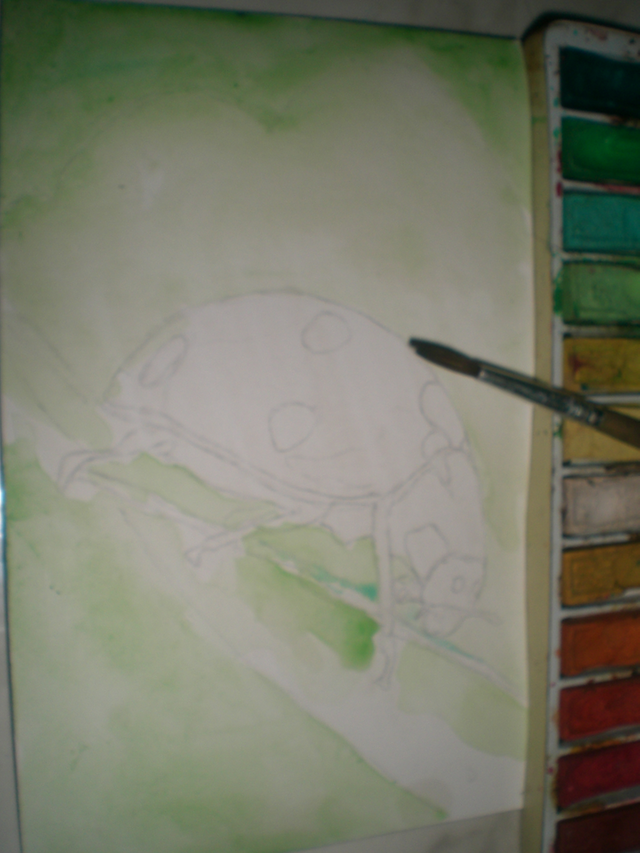 Image 1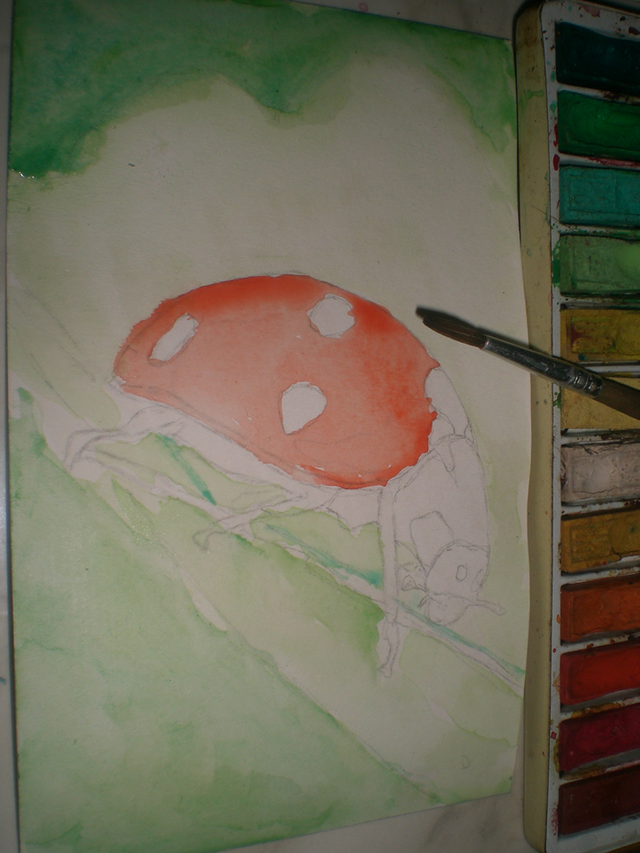 Image 2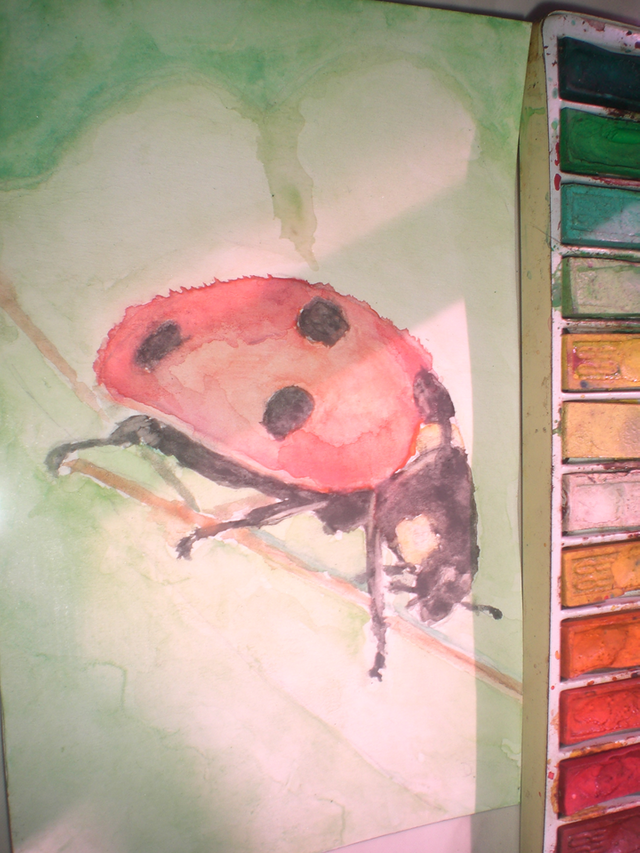 Image 3

To make this painting, use the following materials and tools:
Materials and tools
.
A piece of cardboard.
Pencil No. 4H.
Brushes
Watercolor
Sources