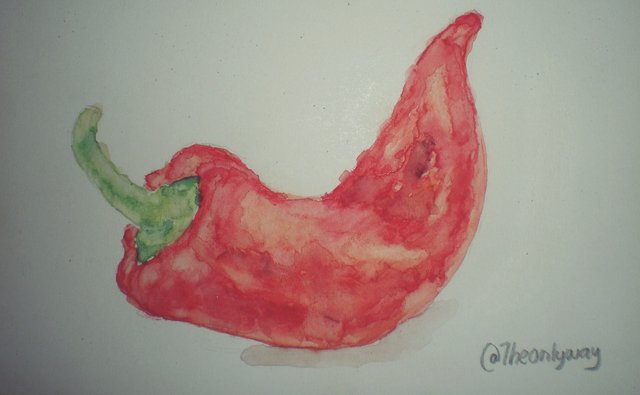 ---
Many think that in all Latin American countries we love spicy food, in Venezuela there are regions that prepare hot sauce with hot chili-pepper, but we are not like our Mexican brothers.
But traditional Venezuelan food uses a type of chili-pepper that is not spicy, has an aroma similar to spicy with the peculiarity that it does not sting on the palate. We call it "Ají Dulce" (Sweet chili-pepper)
It is very common for people to confuse sweet peppers with spicy ones because of their great kinship, my mother often confused them.
Remembering those fiery memories portrays a chili pepper for today.

Below I show you a photographic sequence of its preparation.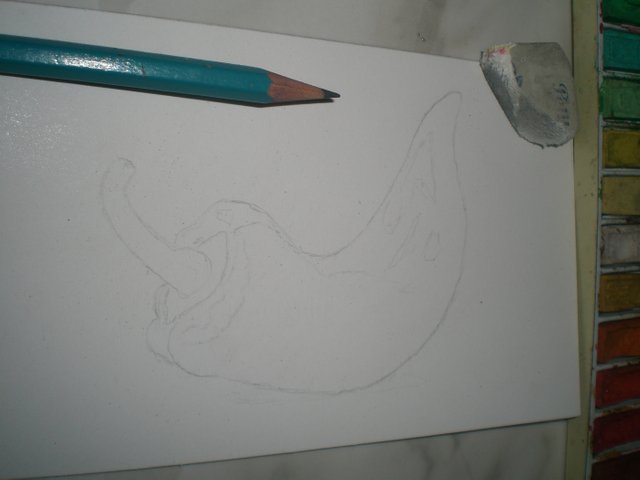 Image 1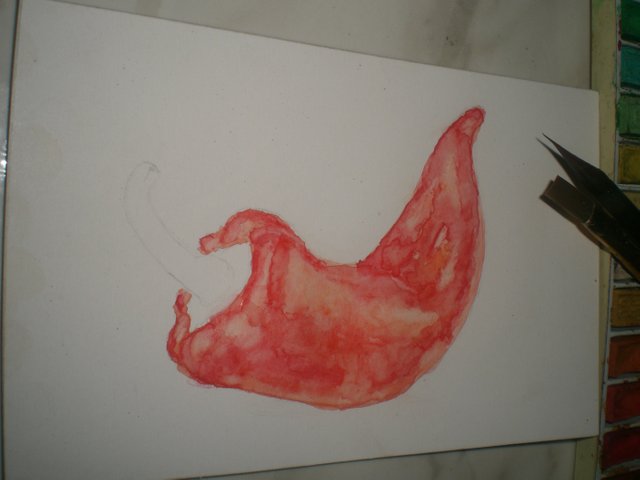 Image 2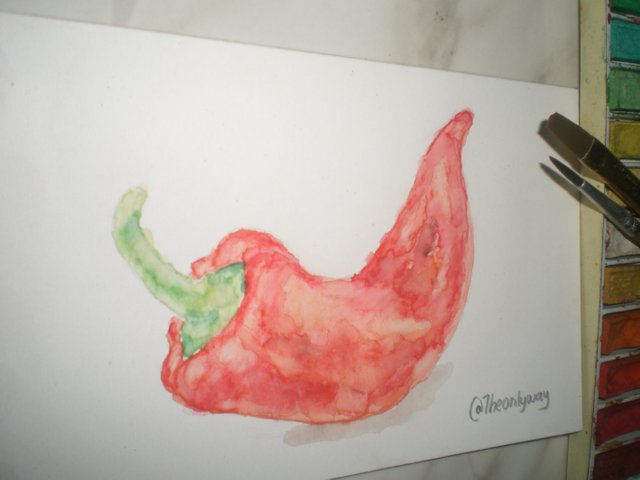 Image 3

To make this painting, use the following materials and tools:
Materials and tools
.
A piece of cardboard.
Pencil No. 4H.
Brushes
Watercolor
Sources