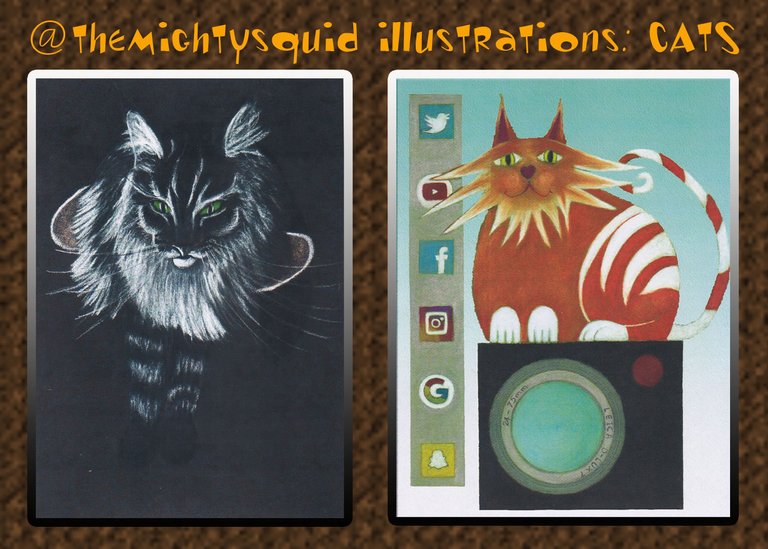 Original Creations by @themightysquid

"Luna"
Luna is one of my three fluffy cats!
Here she is lying on a platform which rests on the cat-climbing frame and generally being the Princess of F%&!ing Everything (a title she holds of course!).
Illustration details: Pastel on Sennelier Paper (scan from hi-res print)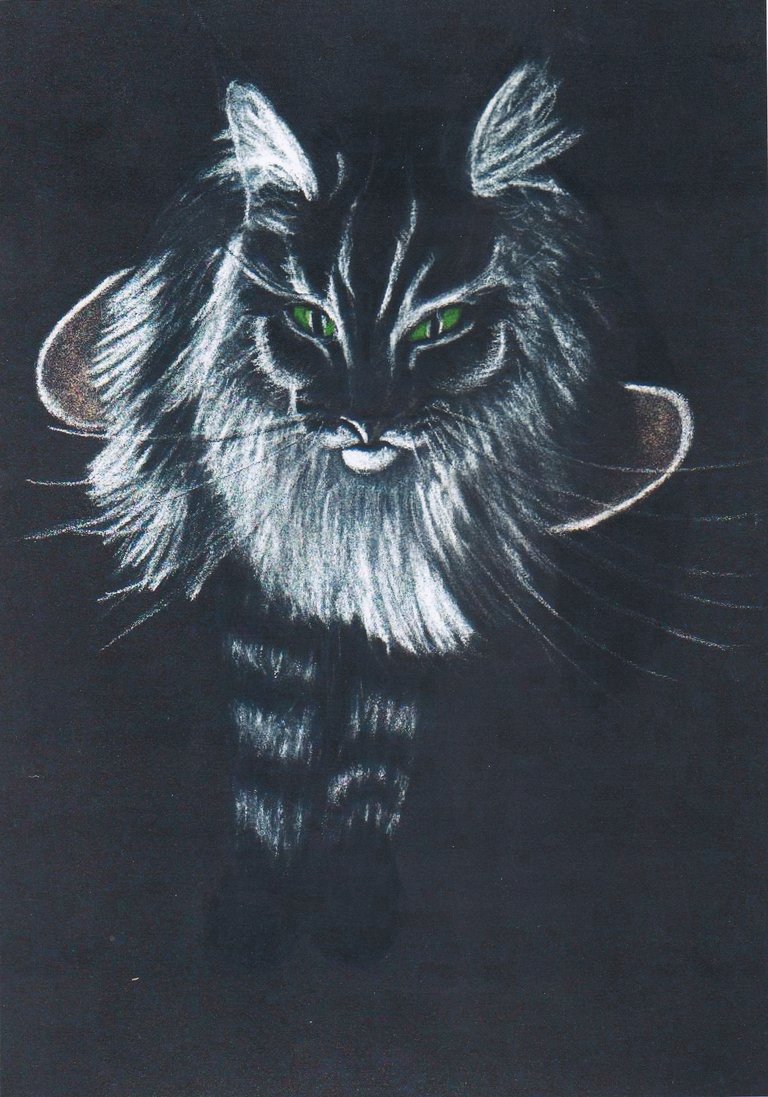 "Beware The Cute Cat In The Video Is Out To Get You"
This was to have accompanied an article on Social Media data collection, which you can read here.
However, it didn't appear in that article at all! Instead, it made its way into a post about the effects of Social Media on younger people. Ask @barge if you wanna know why, coz I don't!
Illustration details: Chalk Drawing on Sugar Paper (scan from hi-res print)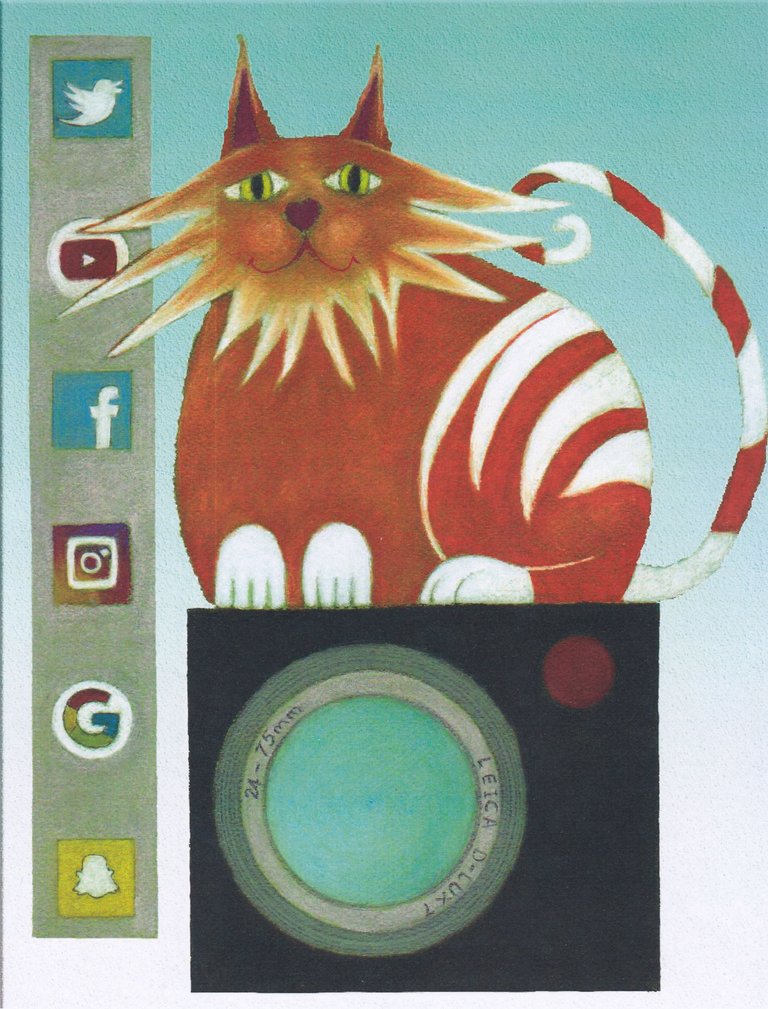 The Artist's Note:
"Although I may be mighty, I am currently unable to respond to comments as I am obliged to use a human proxy in order to post to the blockchain. This may appear strange, it may be a subject of conjecture for some, yet it is simply just so I'm afraid. My intro post on the blockchain may give you a little bit of clarification on this rather vaguely worded matter.
I welcome comments and feedback but I may not be able to respond quickly.
Thank you for visiting my blog. I will have some more illustrations up very soon 👍. I myself am good, splashing about in my little swimming pool in a big, wide ocean somewhere and wishing you all well!
TTFN 👋
@themightysquid