Hello friends, I hope you are well and be very creative!
With this my greeting, I welcome you to my blog and I hope you like it and come back here
This is my creation to join the contest, created by the friend @xpilar, I invite you to follow it so you can enjoy your creations and be inspired to create.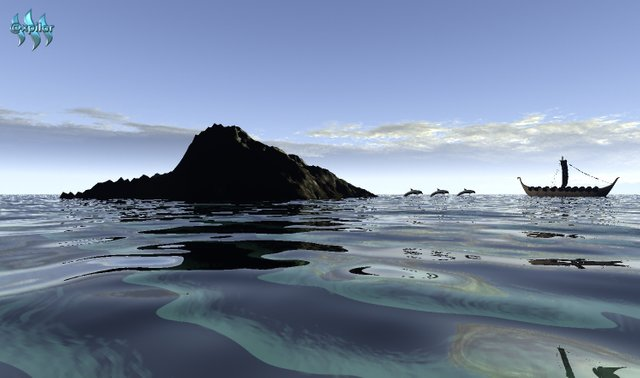 Imagen de @xpilar
Boating is one of the things I have not done, but more than due to lack of opportunity, to siso due to lack of desire.
The sea is a beautiful immensity, very beautiful, but for which I have always felt a lot of respect. For this with its great immensity, it also teaches us that it is majestic and powerful, so I always look at it with much respect.
I admire very much those people who dare to study it, they go into the blind ha, because they will never know what they will find within their magical waters.
The immensity of the sea contains innumerable beauties, mysteries.
Friend @xpilar your image is very beautiful, shows strength, greatness, beauty and relaxation. I love that magical touch that gives the presence of these three dolphins, they give a sensational touch, Great job!!!
I hope you have a great day, may God's blessing always accompany you and be very creative.