Videos from Gaugan AI Contest on Hive 04 | Videos do concurso Gaugan IA no Hive 04
English
Português
---
I've been doing a lot of Gaugan paintings, maybe around 1000 now.
This video was made when I started to use Gaugan, and I didn't know much how to use it, and I feel this paintings are very week compared to what I do today.
I'm learning some new ways and tricks to get what I want in the painting.
I decided to make some videos to share all the results.
The Gaugan AI Contest that starts every Monday, that is now on week 48
At the same time in the middle of the week I'm doing the "Fast Surprize Gaugan AI Contest 7" to make easier for more people to participate.

Eu tenho feito muitas pinturas de Gaugan, talvez por volta de 1000l agora.
Este vídeo foi feito quando comecei a usar Gaugan, e eu não sabia muito como usá-lo, e sinto que estes quadros são muito semanais em comparação com o que faço hoje.
Ainda estou a aprender novas maneiras e truques para conseguir o que quero no quadro final.
Eu decidi fazer alguns vídeos para partilhar todos os resultados.
O Gaugan AI Contest, que começa todas as segundas-feiras, está agora na semana 48
Ao mesmo tempo, no meio da semana, faço o " | Concurso Surpresa Rápido IA Gaugan 7", para facilitar a participação de mais pessoas.
---
How to make Buildings and Boats in sea using Gaugan
1. Make your brushes in your drawing until it is finished.
2. When you want to put buildings use the menu below the drawing (Browse and Upload) and import the drawing I share in this post.
3. Use the clone toll to get the color of the Boats (Blue) or the Buildings (Grey-blue)
4. Hit the Arrow button and your previous drawing will show up. :-)
5. Now use the color you cloned to paint the boat or building in your drawing. - one at a time
* The boats only work at sea and also on the sand

Como fazer Edifícios e Barcos no mar usando Gaugan
1. Faça os seus pincéis no seu desenho até que este esteja terminado.
2. Quando quiser colocar edifícios, utilize o menu em baixo do desenho (Browse e Upload) e importe o desenho que partilho neste post.
3. Use o botão do clone para obter a cor dos Barcos (Azul) ou dos Edifícios (Cinza-azul)
4. Carregue no botão da Seta e o seu desenho anterior aparecerá. :-)
5. Agora use a cor que clonou para pintar o barco ou edifício no seu desenho. - um de cada vez
* Os barcos só funcionam no mar e também na areia
---
The Gaugan Painting | A Pintura Gaugan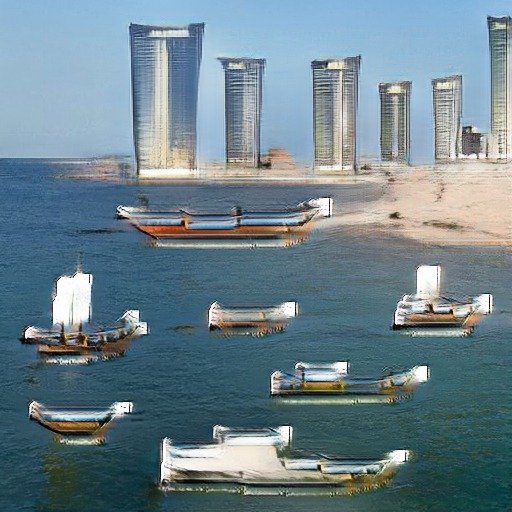 My Drawing | O meu Desenho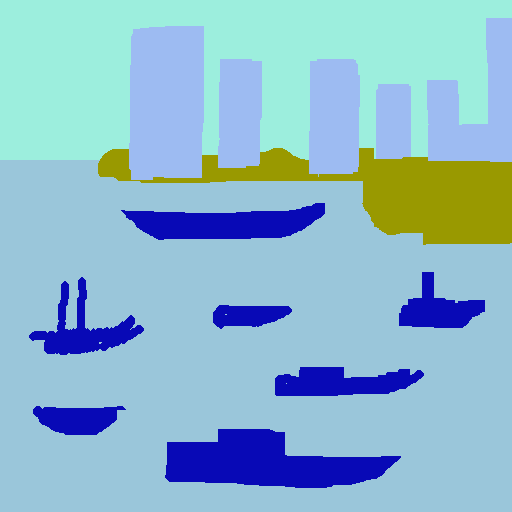 Just Boats | Só Barcos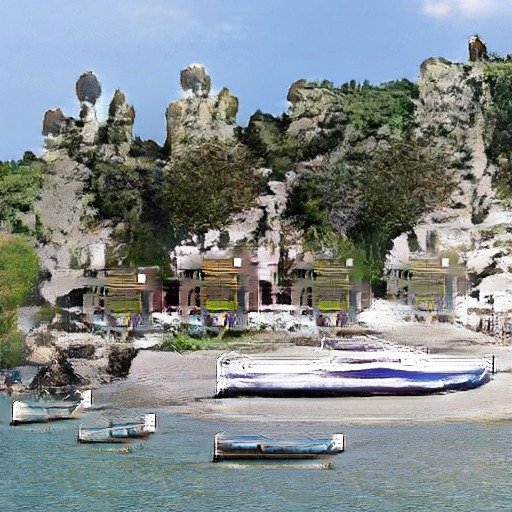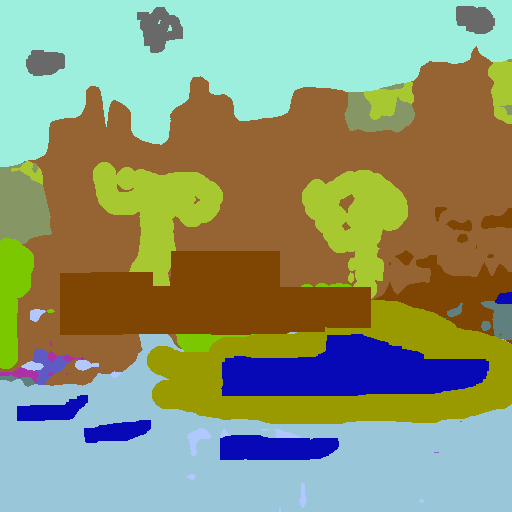 The Gaugan AI Contest on Hive | O Concurso Gaugan no Hive

The fourth video | O quarto video
This video was made with paintings produced Gaugan AI in www.nvidia-research-mingyuliu.com/gaugan/
Music by me, made with dumb.com
Video made by me with www.openshot.org
Follow my AI Contest on Hive. See in https//:peakd.com/created/gaugan
Este vídeo foi feito com pinturas produzidas pela Gaugan AI em www.nvidia-research-mingyuliu.com/gaugan/
Música por mim, feita com www.dumb.com
Vídeo feito por mim com www.openshot.org
Siga o Concurso de IA no Hive. Ver em https///:peakd.com/created/gaugan
My Favorites | Os meus favoritos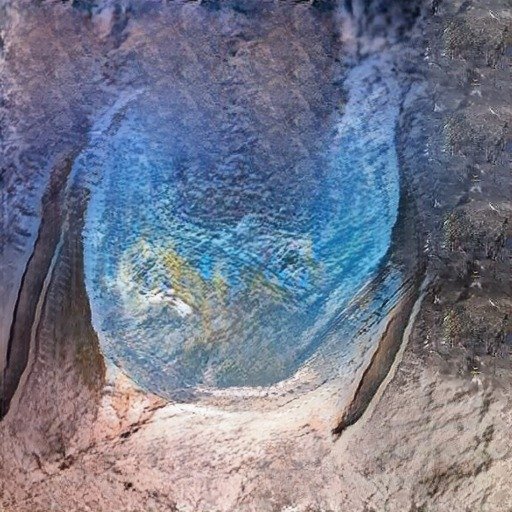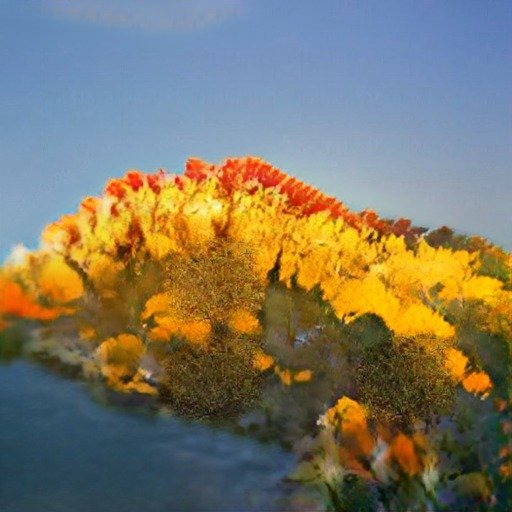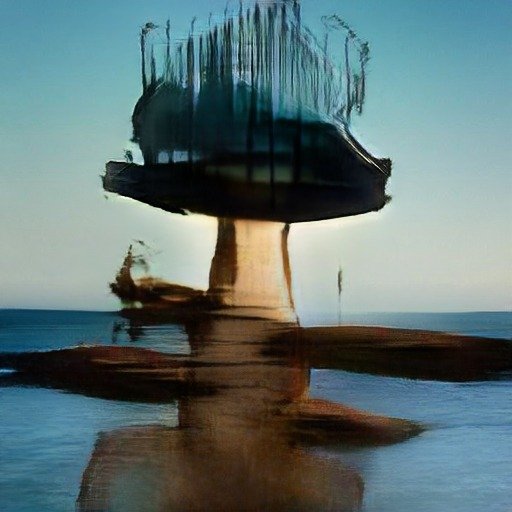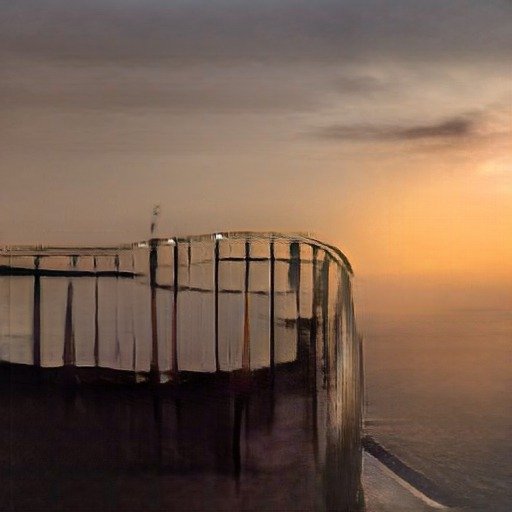 I'm doing the Gaugan AI Contest on Hive. Please participate.
Week 48 - Check it in here .
Post till Sunday and participate. New Prizes!!
Olá a todos, continua o concurso IA Gaugin no Hive.
Semana 48 - Veja aqui .
Faça post até Domingo e participe. Novos Prémios!!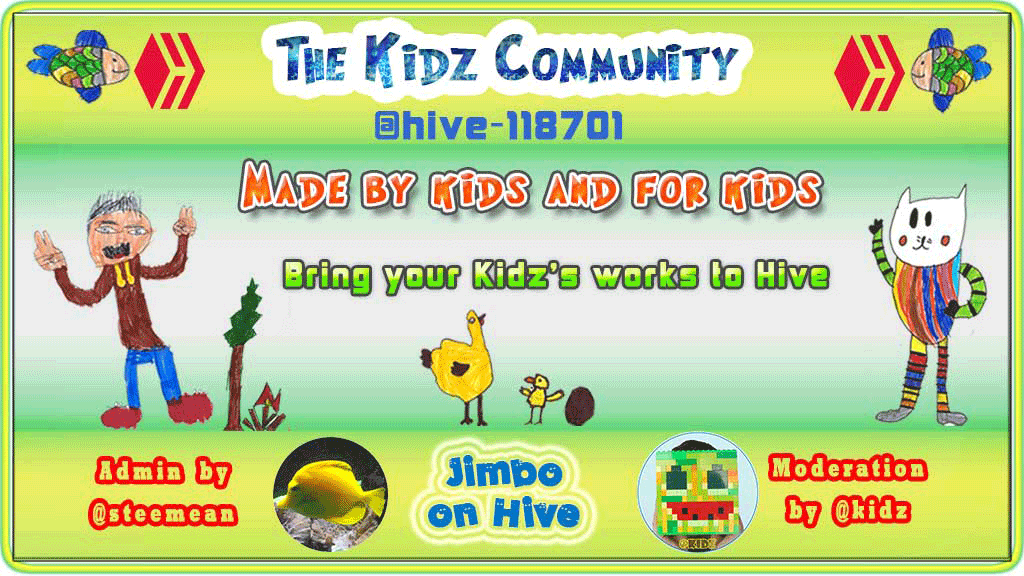 Por favor, Faça um comentário se gostou.
Jimbo, o puto do Hive - Eu tenho apenas seis anos de idade.
Por favor leia este post em introduceyourself, Jimbo, O puto do Hive .
Eu também publico como @kidz o moderador da Kidz Community no Hive .

art photography lego pt gems children kidz ocd palnet creativecoin
This video was made with paintings produced Gaugan AI in www.nvidia-research-mingyuliu.com/gaugan/
Music by me, made with dumb.com
Video made by me with www.openshot.org
Follow my AI Contest on Hive. See in https//:peakd.com/created/gaugan