Story about the sad tin can
I was hunting for googlyeyes on the beach, and I found a lonely tin can.
It looked very sad and was asking for help to find their friends in the garbage can.
She was abandoned by some bad people that like to leave the garbage alone in nature.
Me and my father decided to leave it there to see if someone would help before we came back.
Two hours later we came and still found it there . Nobody cared.
Then we took her to their friends and we made the sad tin can happy again.
And we where happy to help but sad because nobody helped
História sobre a lata triste
Eu estava procurando por googlyeyes na praia e encontrei uma lata solitária.
Parecia muito triste e estava a pedir ajuda para encontrar os seus amigos na lata de lixo.
Ela foi abandonada por pessoas más que gostam de viver o lixo sózinho na natureza.
Eu e meu pai decidimos deixá-la lá para ver se alguém ajudava antes de voltarmos.
Duas horas depois, chegamos e ainda a encontramos lá. Ninguém se importou.
Então nós levamos a lata para seus amigos e fizemos a lata triste feliz novamente.
E nós ficamos felizes em ajudar, mas tristes porque ninguém ajudou
---
The tin can asking for help | A lata a pedir ajuda.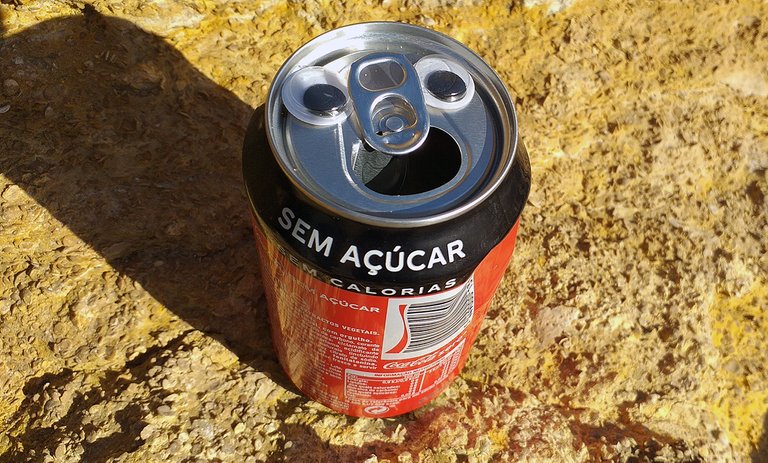 We left it there to pick on the way back | Deixámos a lata a ver se alguém ajudava.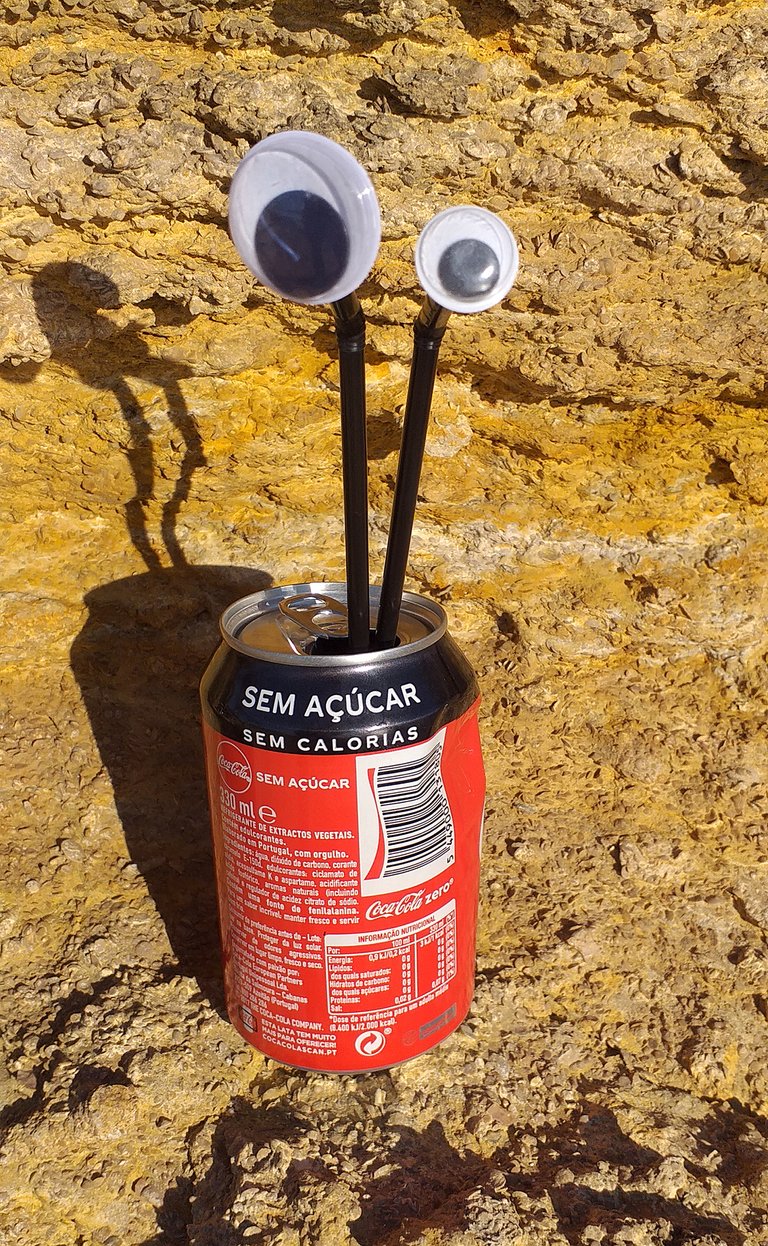 But nobody helped it | Mas ninguém a ajudou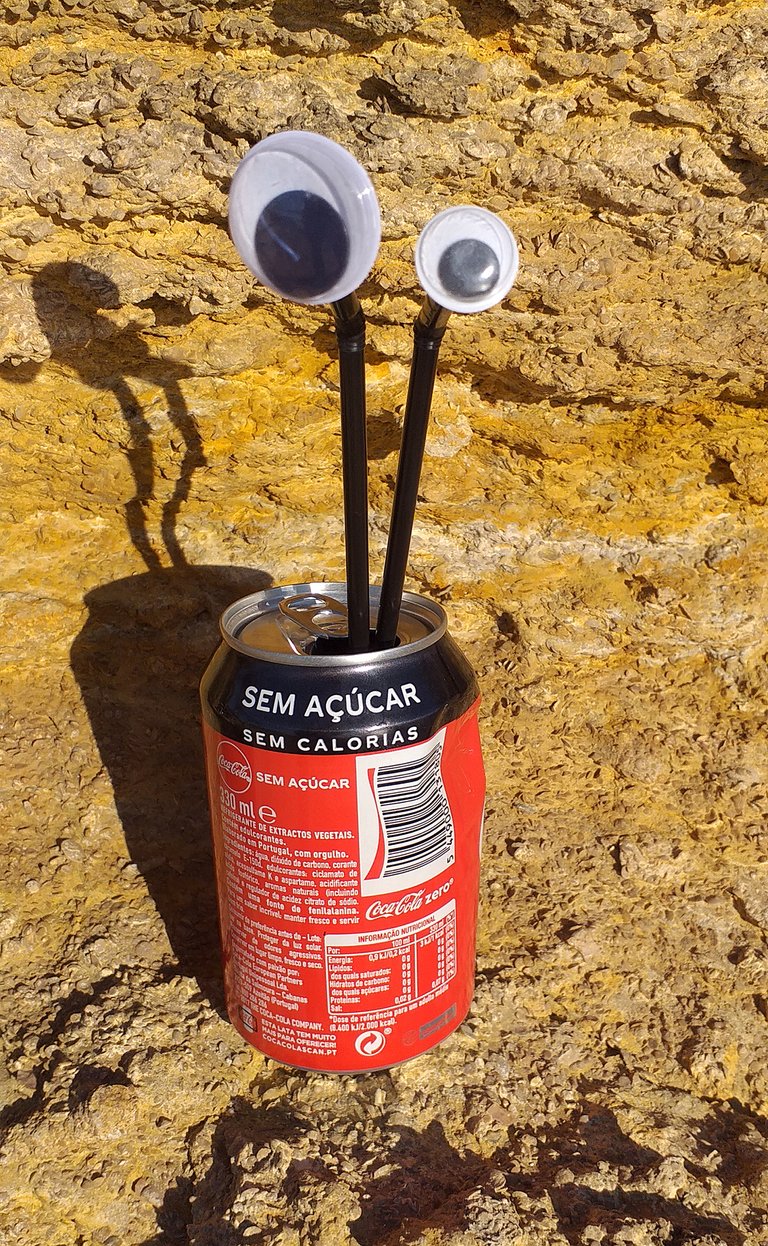 The tin can was happy to see us back | A Lata ficou contente de nos ver de volta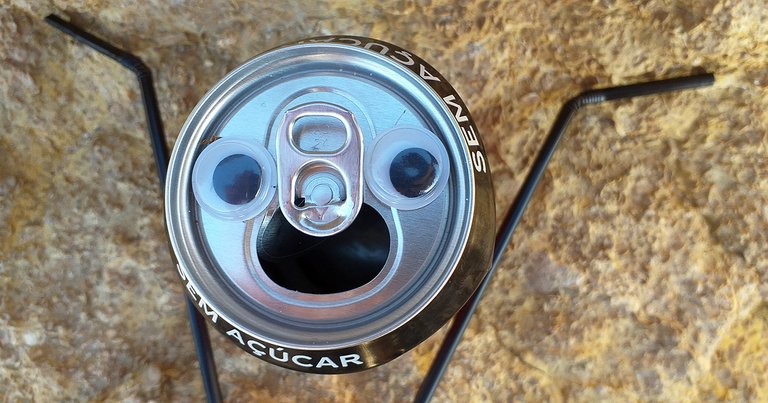 We took it back to find the friends in the garbage can | Levamos a lata aos amigos dela na caixa do lixo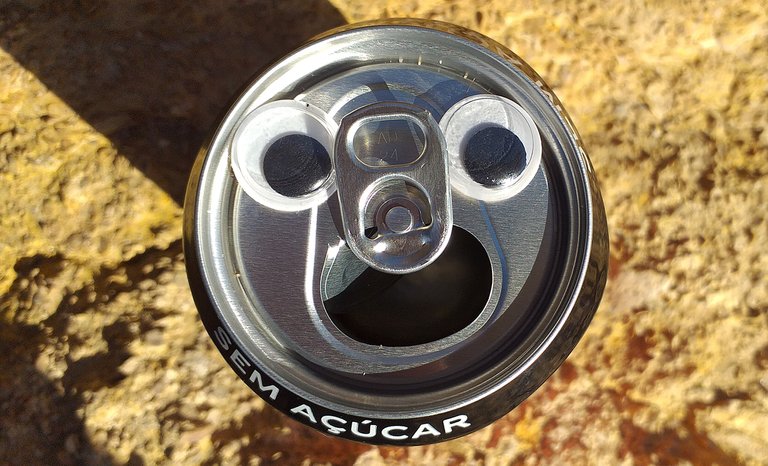 Say if you like it.
Jimbo the kid of Steemit
I'm only six years old.
Please read this introduceyourself post in , Jimbo The kid of Steemit
Digam se gostarem.
Jimbo, o puto do Steemit .
Eu tenho apenas seis anos de idade.
Por favor, leia este post em introduceyourself, Jimbo The kid of Steemit