English
Português
---
I've decided to make new Fast and simple contests on Gaugan AI on Hive.
Two Prizes
We have a random Lucky Prize for the people that participated in the was in contest from Week 36 to Week 40.

We have a First Prize for the replies to this post with a drawing and Gaugan painting(s) / effect(s)
The winner of the 1st Prize will not compete for the Lucky Prize.
Until Week 40 of the contest we only had a first prize, now we have this Fast Gaugan Contest that will randomly give prizes to all the participants in every block of five weeks since the beggining.
I'm very glad that this Fast Contest is already enterily made and written by me, and my father only helps to check the errors of google translate.
I do everything else alone., like I've been doing in the comments for a long time.
I translate the post in English, French, Spanish, Italian, and Germain with Google, and put it in Portuguese, make the reply in Portuguese and I use Google again to put back in the post language.
I also hear the robot reading everything I translate. I still make a lot of errors in html 5
A lot of work.... but I'm learning a lot. :)
Decidi fazer novos concursos Rápidos e simples do Gaugan AI no Hive.
Dois Prémios
Temos um Prémio Sorte aleatório para as pessoas que participaram do concurso que aconteceu entre a semana 36 e a semana 40.

Temos um Primeiro Prémio pelas respostas a este post com um desenho e pintura (s) / efeito (s) de Gaugan.
O vencedor do 1º Prémio não concorrerá ao Prémio da Sorte.
Até a Semana 40 do concurso, tínhamos apenas o primeiro prémio, e agora temos o Concurso Fast Gaugan, que dará um prémio aleatoriamente sorteado entre todos os participantes de cada bloco de cinco semanas desde o início, e outro para quem participar com comentários com desenhos e pintura Gaugan.
Estou muito feliz porque este Concurso Gaugan Rápido inteiramente feito por mim, e o meu pai só ajuda a verificar os erros do Google translate.
Eu faço todo o resto sózinho, como já faço nos comentários há bastante tempo.
Traduzo a postagem em inglês, francês, espanhol, italiano e alemão com o Google e coloco em português, respondo em português e uso o Google novamente para voltar ao idioma do post.
Também ouço o robô a ler tudo o que traduzo. Ainda erro muito em html mas o meu pai ajuda
Muito trabalho .... mas estou a aprender muito. :)
---
Learn how to do buildings and boats in Gaugan | Aprenda a fazer barcos e edifícios no Gaugan
---
The Fast Gaugan Contest Simple Rules
Make Art with Artificial Intelligence (AI)
This a Game out of the weekly contest that will keep going on.
I will try to make this one at least once in the middle of every week.
Go to Nvidia Gaugan and be a true artist with AI
Make a painting or use your photos to create a Gaugan painting

Publish in a reply to this post the original draw and the painting with by AI Gaugan with one or several different effects.

The reply must be published until 7 exact days of this post.
Tutorials
I will choose and announce the winner using the in a max of two days after the post is closed on the seventh day.
Please don't forget to put both pictures, the draw you make and the resulting painting.

The winners get:
Lucky Prize = 3 Hive - for the users that participated in the 5 week block with their entrychoosed by a randomizer in https://wheelofnames.com
1st prize = 3 Hive - for the best reply in this post

Please help this contest, delegate to @steemean, donate Hive for the winners of the contest, vote or rehive this post.
O Concurso Rápido Gaugan IA no Hive - As Regras

Faça arte com Inteligência Artificial (IA)
Este é um jogo fora do concurso normal semanal que continuará a acontecer todos os Domingos.
Vou tentar fazer este pelo menos uma vez no meio de cada semana.

Vá para Nvidia Gaugan e seja um verdadeiro artista com a IA

A publicação deve ser feita até ás 7 dias após a publicação deste post
Publique em resposta a este post o desenho original e a pintura de AI Gaugan com um ou vários efeitos diferentes.

A resposta deve ser publicada até 7 dias exatos desta postagem.
Tutoriais
Escolherei e anunciarei o vencedor num máximo de dois dias, após o fecho do post no sétimo dia.
Por favor, não esqueça de colocar as duas imagens, o desenho que fez e a pintura resultante

O vencedores recebem:
Prémio Sorte = 3 Hive - para os utilizadores que participaram no bloco de 5 semanas com a entrada escolhida por um randomizador em https://wheelofnames.com
1º prémio = 3 Hive - para a melhor resposta neste post

Ajudem este concurso delegando para @steemean, doando Hive para o vencedor de todos os concursos, vote ou rehive este post.

---
One Example of a Reply to this post for the Gaugan AI Contest.
Draw a picture or use your photos .
Um Exemplo de uma Resposta a este post para o Concurso Gaugan IA.
Faça um desenho ou use as suas fotos.
Nvidia Gaugan created this painting . | O Nvidia Gaugan criou este Desenho
Bay Houses | Casas na Baía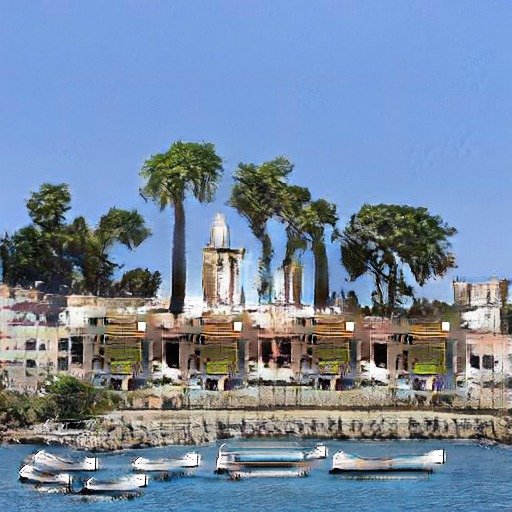 The drawing . | O desenho.
Learn how to do buildings and boats in Gaugan | Aprenda a fazer barcos e edifícios no Gaugan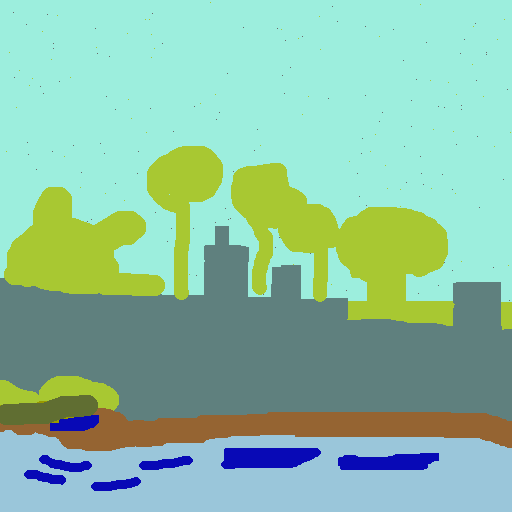 With Effects | Com efeitos />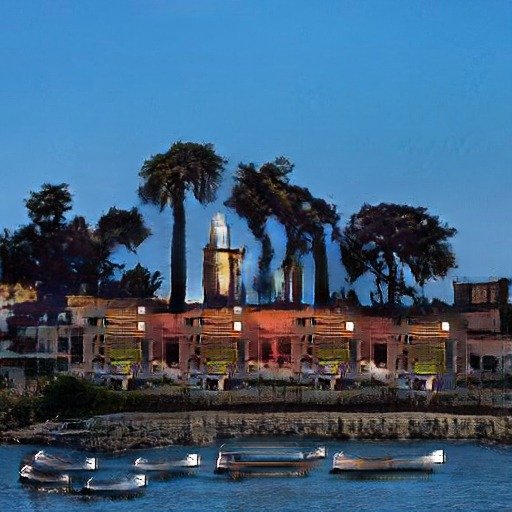 First Prize of this week
The winner of the first First Prize of this week Fast Surprize Gaugan AI Contest was @agmoore with this Gaugan and its brushes.
Primeiro Prémio desta semana
O vencedor do primeiro primeiro prémio desta semana do Concurso Surpresa Rápido Gaugan foi @agmoore com este quadro e este desenho.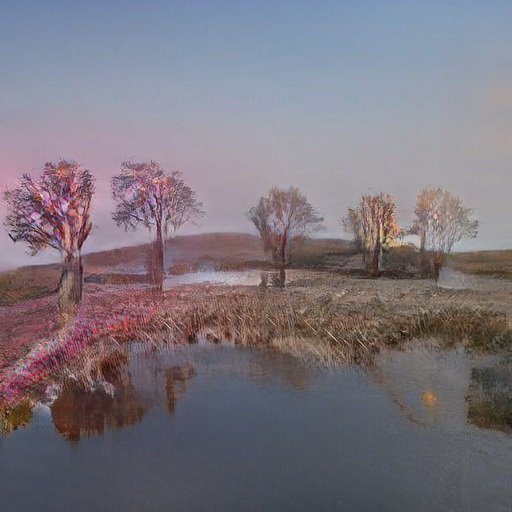 Painting | Desenho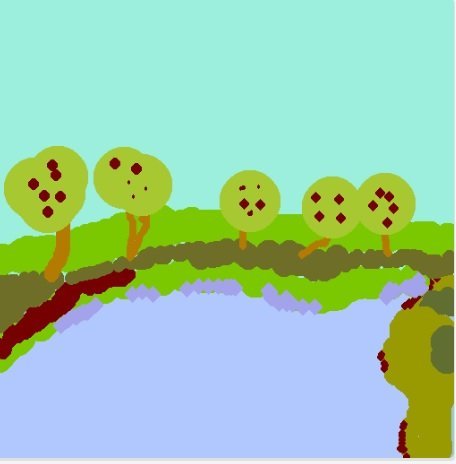 All the entries from Week 36 to 40 | Todas as entradas da Semana 36 a 40
Week 36 | Semana 36
Participants | Participantes
Week 37 | Semana 37
Participants | Participantes
Week 38 | Semana 38
Participants | Participantes
Week 39 | Semana 39
Participants | Participantes
Week 40 | Semana 40
Participants | Participantes

Digam se gostaram do concurso e participem pela diversão e não pelo prémio.
Jimbo, o puto do Hive
Eu tenho apenas sete anos de idade.
Por favor leia este post em introduceyourself, Jimbo, O puto do Hive .
Eu também publico como @kidz o moderador da Kidz Community no Hive .

Result of wheelofnames.com | Resultados do wheelofnames.com