📷 My new painting "On the river bank"
Today I will show my new picture. This time it will be a drawing of a small village on the river bank. I like to draw water.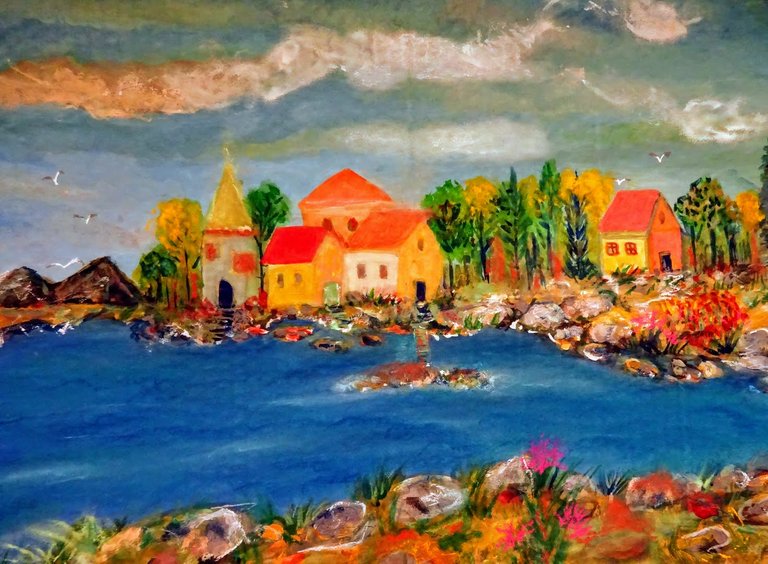 As always, I made a sketch and first marked the stones on the shore and the houses. You probably already realized that I love bright colors :-)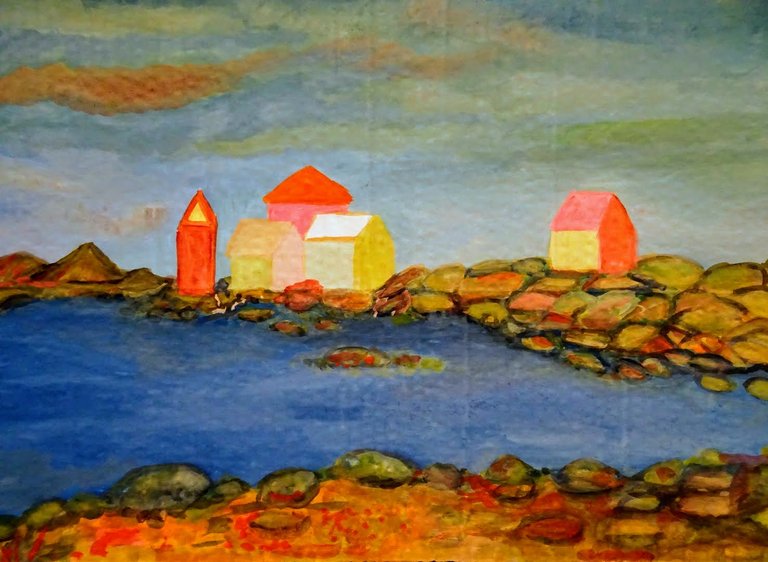 But then I decided to experiment a little in a special program, that's what came out of it.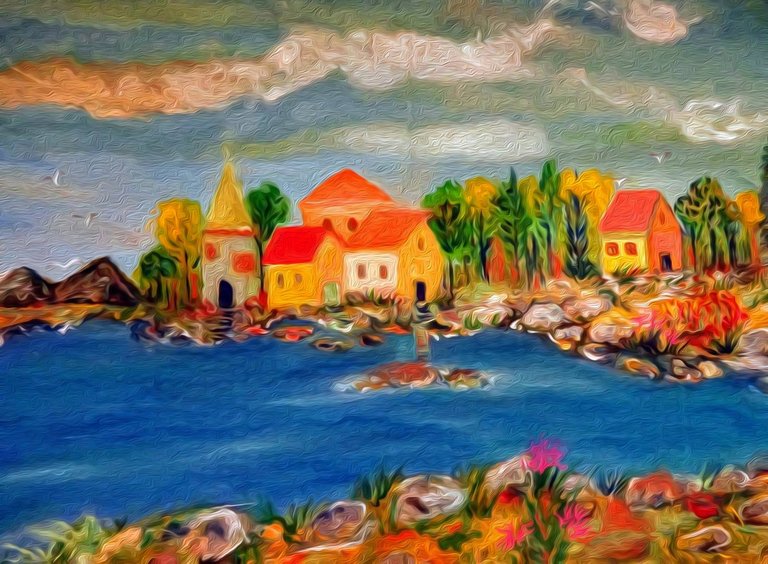 And still such :-)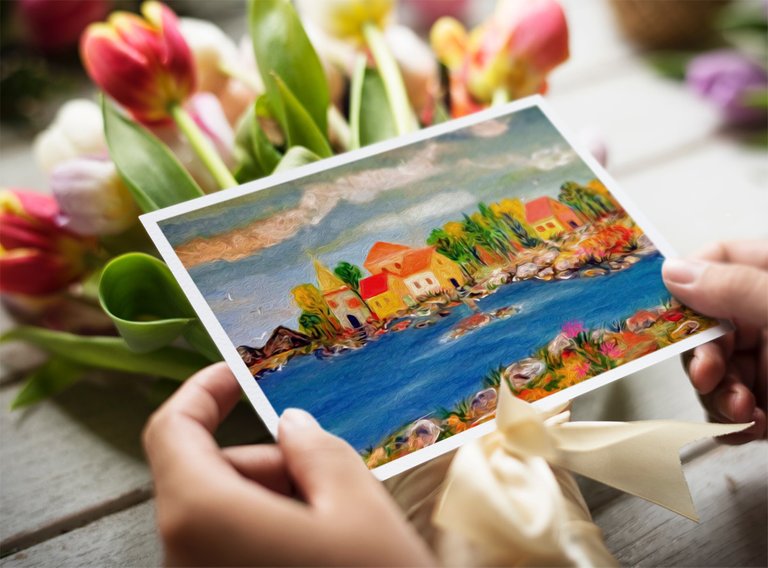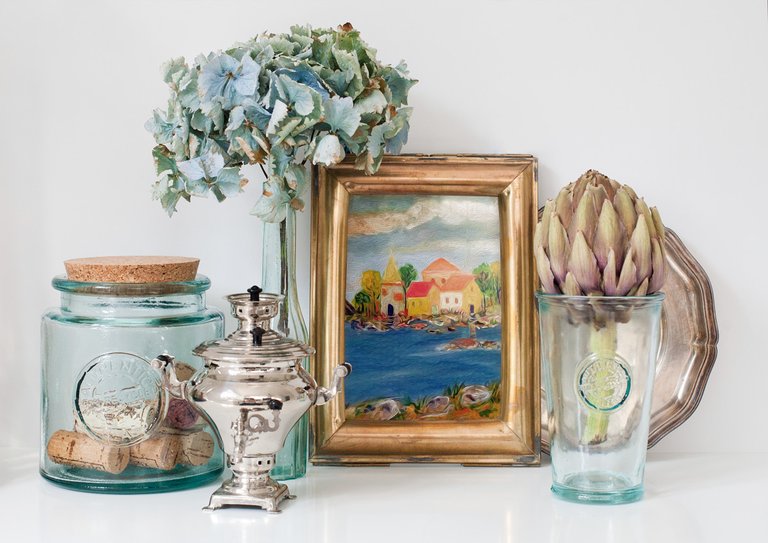 Now I can not publish my paintings to the community of artists, they believe that only real professionals can publish posts there. Even my tiger was taken and hidden : - (
It was sad!
---
Thank you for Your attention and visit.
I appreciate Your feedback and comments.
I wish you luck and have a nice day!
Best wishes!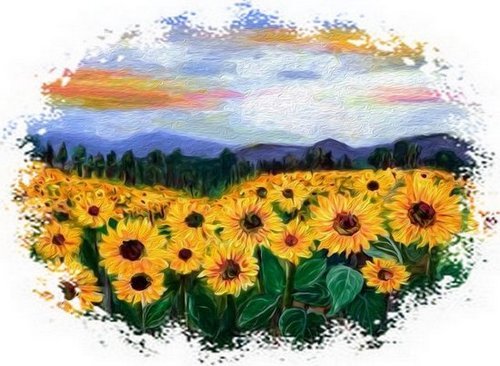 ---
---